Rebels hold off Wyoming to win first conference game of season, 81-75
January 1, 2017 - 2:00 am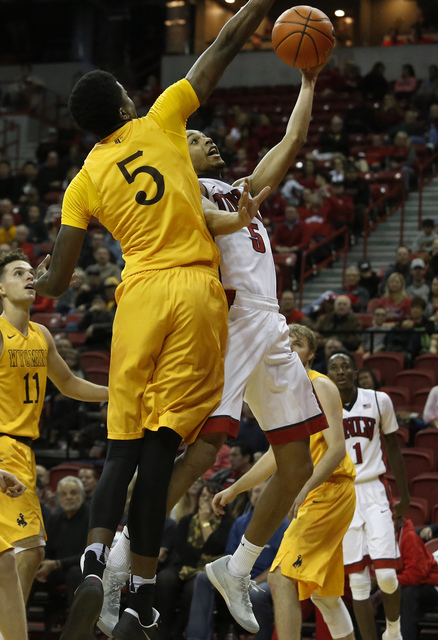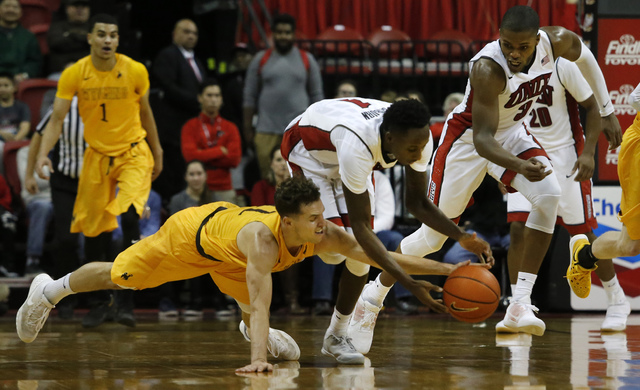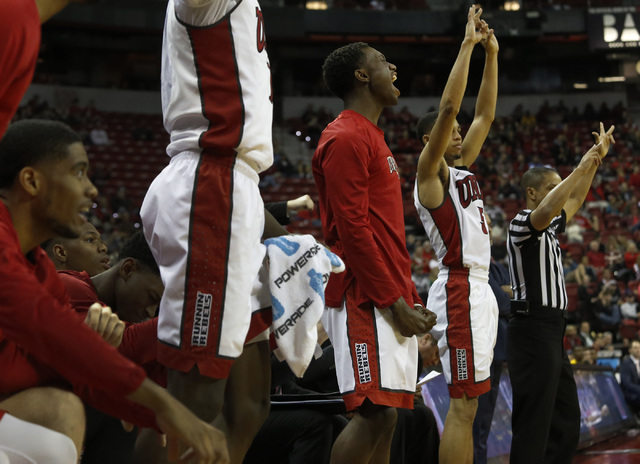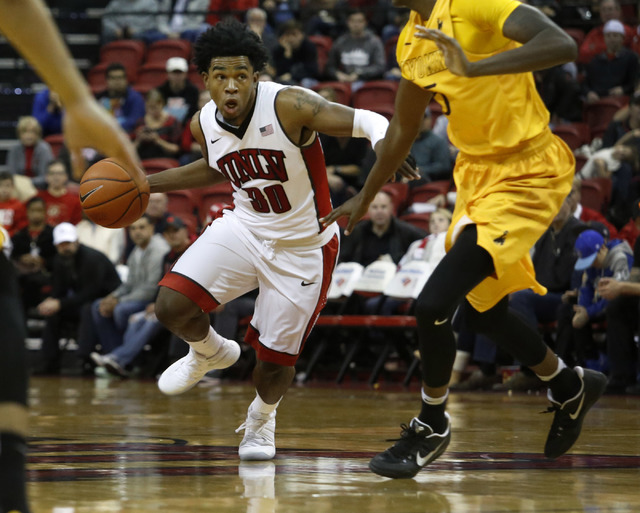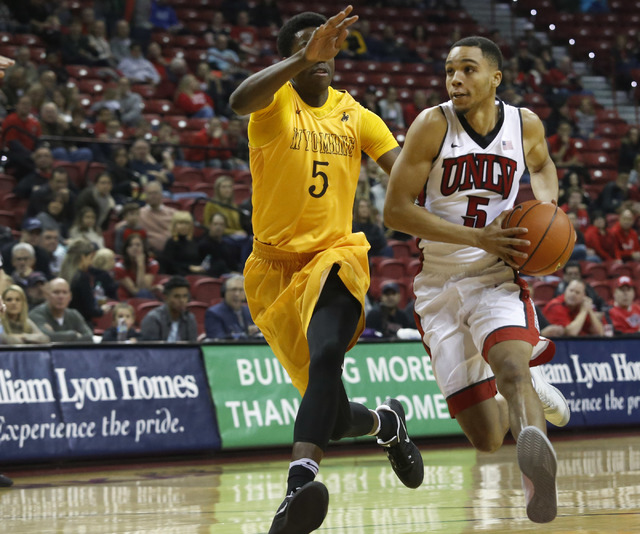 Marvin Menzies was committed to keeping a positive attitude, regardless of the numerous layups and dunks his UNLV squad gave up to Wyoming in Saturday's Mountain West home opener.
No, it wasn't because Menzies was in a festive New Year's Eve mood. The UNLV coach was just pleased with the Rebels' effort.
UNLV held on for an 81-75 victory over Wyoming before an announced crowd of 9,352 at the Thomas & Mack Center. Five Rebels scored in double figures as the team picked up its first Mountain West win, recovering from a poor performance Wednesday at Colorado State to open the conference schedule.
"That was really enjoyable, and not just because we won," Menzies said. "Even had things not finished up with us not having the most points at the end of game, I still would have been very, very proud of our effort and bounce back in our play."
UNLV (8-7, 1-1 MW) did test Menzies' patience by allowing Wyoming (11-4, 1-1) to trim an eight-point lead to two with 33 seconds left.
But the Rebels weren't going to kill Menzies' vibe. UNLV converted its final eight free throws to ice the victory.
UNLV's Jovan Mooring scored a team-high 17 points with seven assists and one turnover. Christian Jones (15), Tyrell Green (14), Jalen Poyser (14) and Uche Ofoegbu (12) also scored in double figures.
Justin James led the Cowboys with 17 points.
Contact Gilbert Manzano at gmanzano@reviewjournal.com or 702-383-0492. Follow @gmanzano24 on Twitter.
VS.