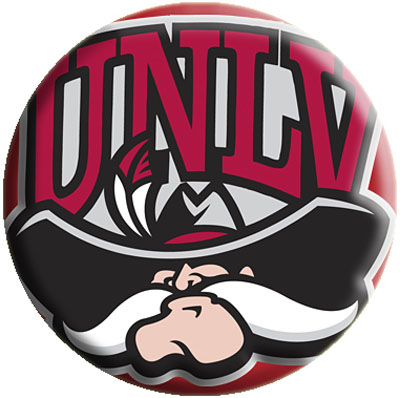 Congested and fighting a cold, UNLV senior Wink Adams shrugged off his symptoms as irrelevant.
He's more concerned about what ails the Rebels as they embark on a challenging climb in the second half of the Mountain West Conference basketball schedule.
One game separates the top five teams in the standings. San Diego State and Utah share the lead at 6-2 while UNLV, Brigham Young and New Mexico sit at 5-3.
"It's the second half, and it's anybody's league right now," Adams said after Thursday's practice. "We're all focused, and we know what we need to do. I think all the guys want to do it.
"We've got a team that we definitely can win out. But it's not going to be easy. Every night it's going to be tough, it's going to be a fight, and it's going to come down to the last couple minutes."
With their margin for error reduced to razor-thin proportions, the Rebels (17-5) are preparing to face the Lobos (14-9) at 5 p.m. Saturday in Albuquerque, N.M.
UNLV, which also has road games remaining against Wyoming, Utah and San Diego State, probably needs a 7-1 finish to claim a share of the MWC regular-season title.
"Given the standings and given the remaining schedule, clearly we have to do more than protect our home court," Rebels coach Lon Kruger said. "We've got four road games, and somehow we have to sneak a few of those out.
"As we said even early on, I thought any one of five or six teams could win the regular-season title and it wouldn't be a big shock. You're winding down, and a week from now we've got six games left. That's how quickly it goes. Each team needs to play with that sense of urgency."
UNLV let one get away Tuesday in a 68-66 overtime loss to the Aztecs, who snapped the Rebels' 27-game win streak against conference opponents at the Thomas & Mack Center.
Adams said he and the team's other three seniors — Joe Darger, Rene Rougeau and Mareceo Rutledge — need to provide the cure.
"We've all got to step up," Adams said. "Me, Rene, Joe and Mo, we've all got to be vocal and be like coaches out there on the floor."
Rougeau, who had 11 points but five turnovers and a critical missed layup in the loss to San Diego State, said stronger leadership from the seniors is a must.
"I talked to Coach, and he said he wants me to try to put a lot more on my back. I've been here for five years now, and I'm the most experienced, and I definitely need to step it up a lot," Rougeau said. "(Kruger) definitely isn't the only one. My dad got on me last night about that and chewed me out.
"This is where me and Wink have to step up and set the tone for the other guys. It's our last year, and Coach has put it all on us now, which is how it should be. If you're a senior, you would want to have all that.
"If it's a successful season, you'll feel real good about it."
Kruger said "a combination of things" has led to the Rebels' unsteady nature, whether the problems are on the offensive end, with defensive lapses or in a lack of leadership.
"The inconsistencies are still a concern. Just in general, it's hard to put a finger on it," Kruger said. "The opponent has something to do with that, too. There are very good teams in the league, so it's not like we're going to do it exactly the way we would like to every night out.
"We've got a group of seniors who are very, very interested in getting the good results. We don't have a real talkative group, and I think maybe that has shown up in some areas. But that's not just seniors. We need everyone to be more consistent."
* NOTE — Assistant coach Lew Hill remained at Sunrise Hospital on Thursday, but he might return to work today. Hill experienced chest discomfort and was rushed to an ambulance after Tuesday's game. "Lew is doing very well," Kruger said. "He had further tests that proved to be very encouraging."
Contact reporter Matt Youmans at myoumans@reviewjournal.com or 702-387-2907.