Rebels stay perfect, roll to victory over Hawaii
Updated December 8, 2022 - 8:05 pm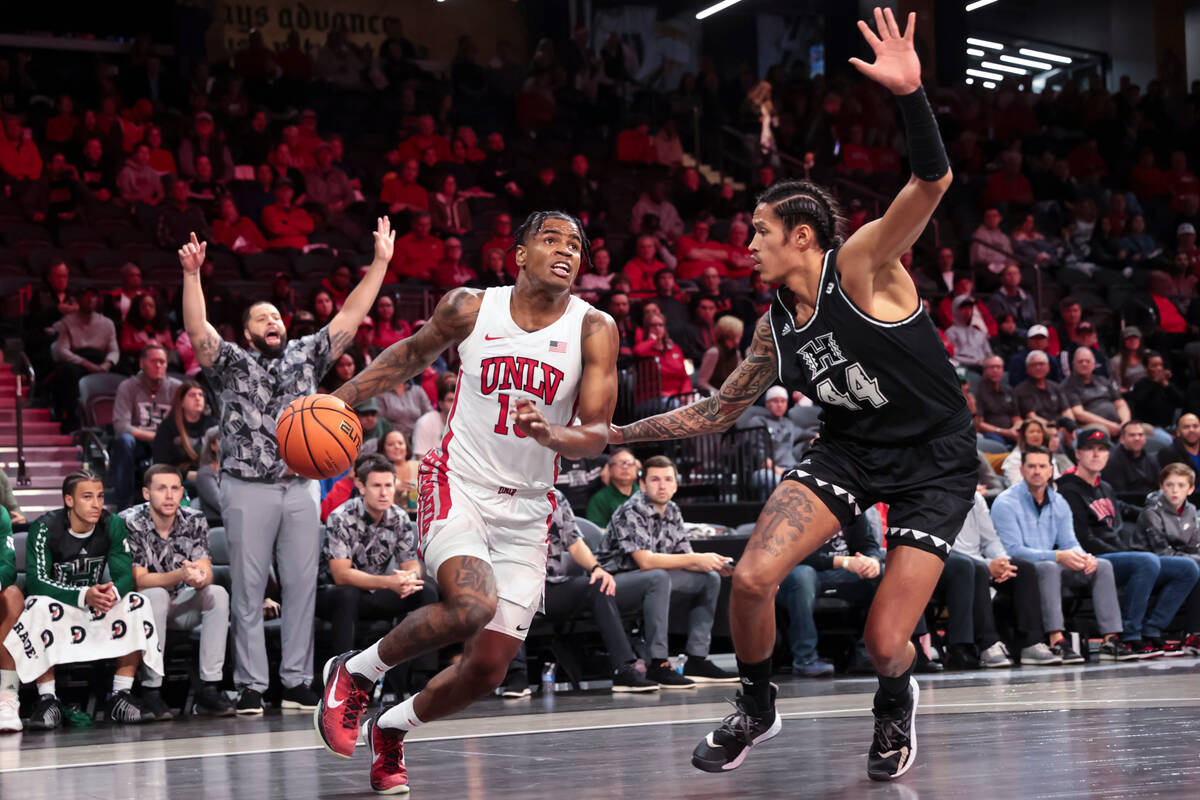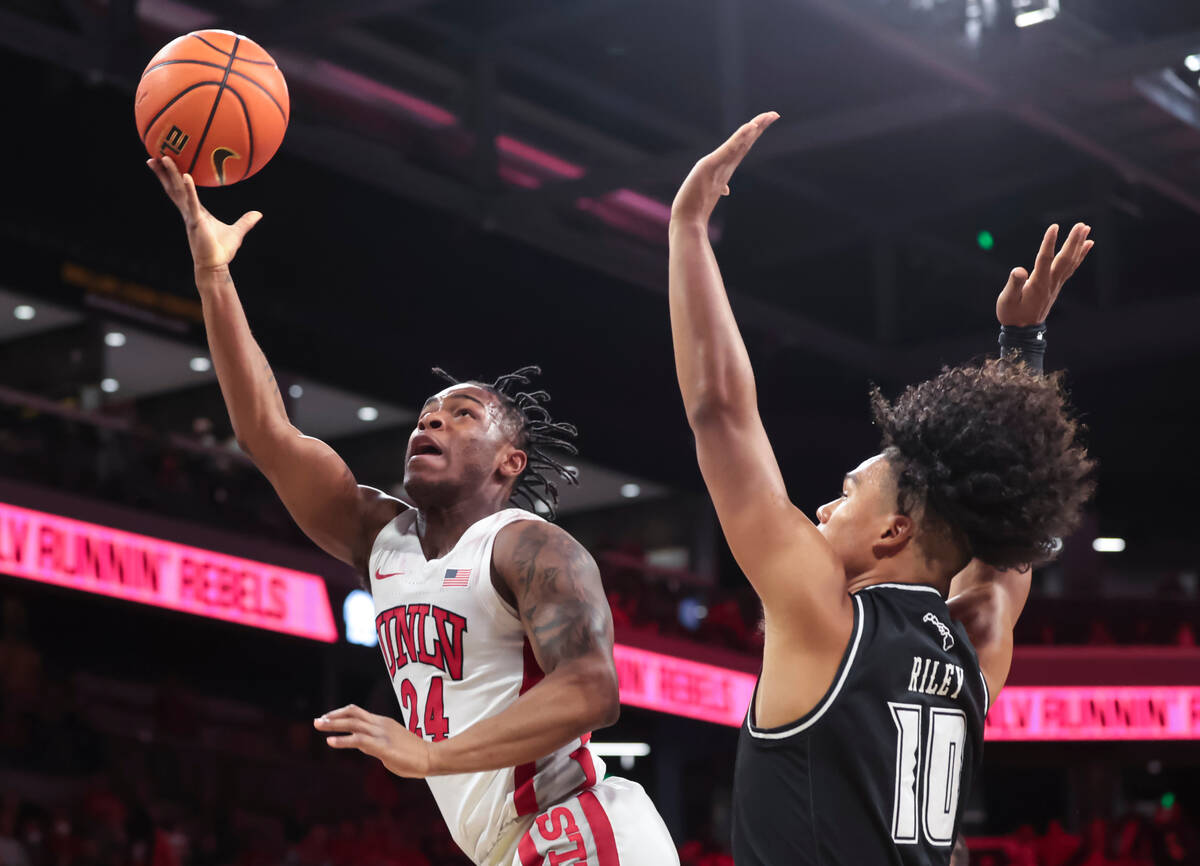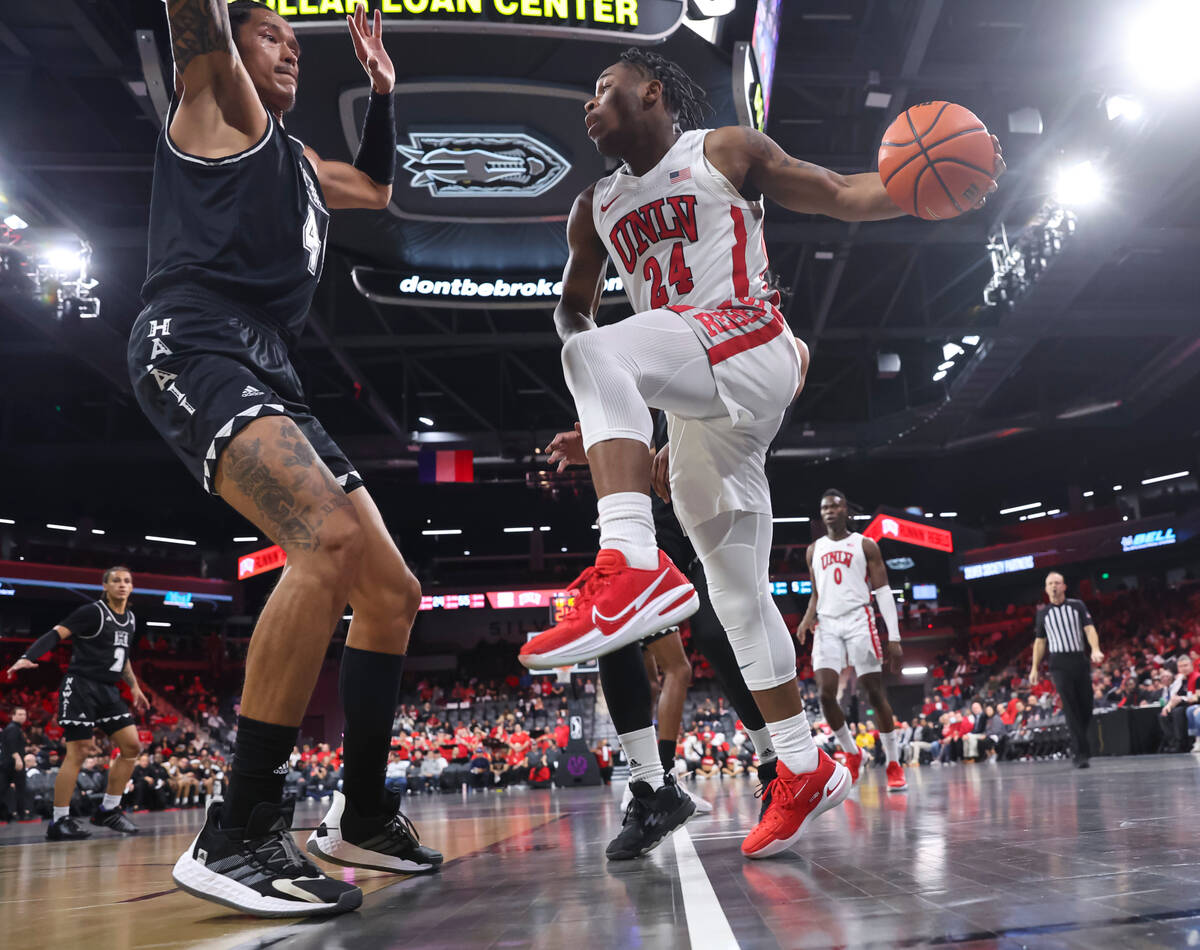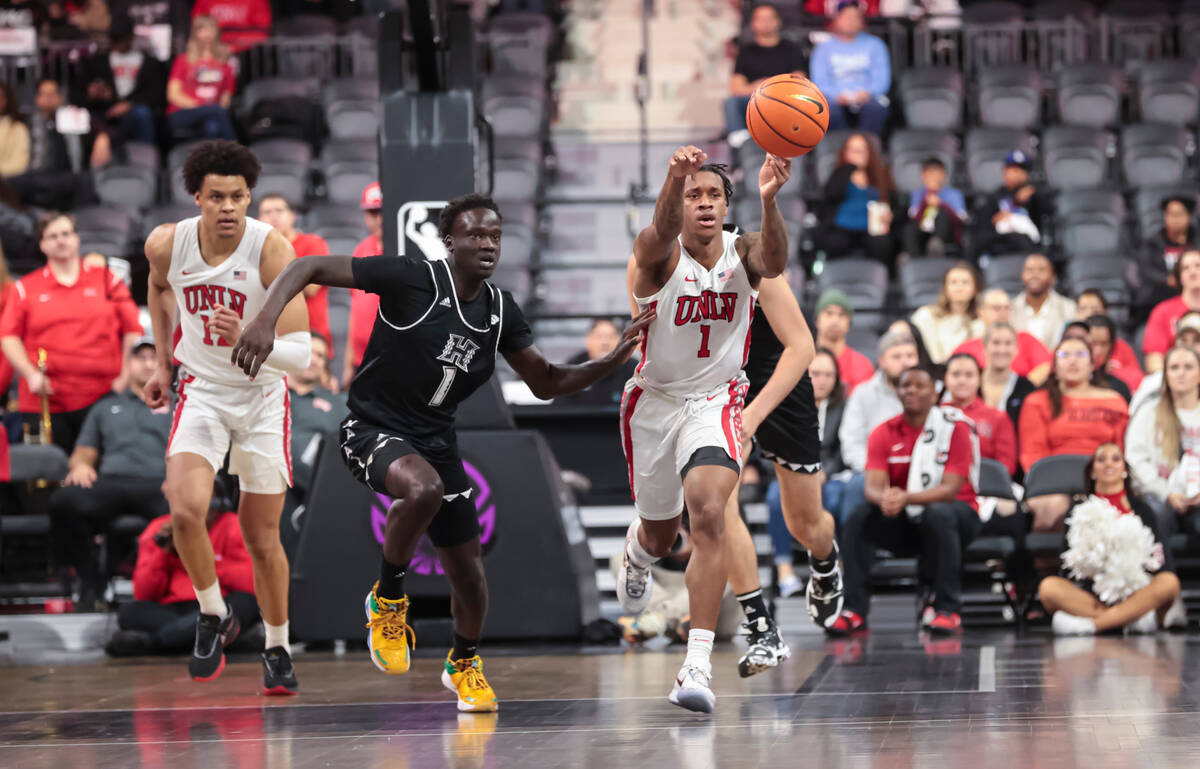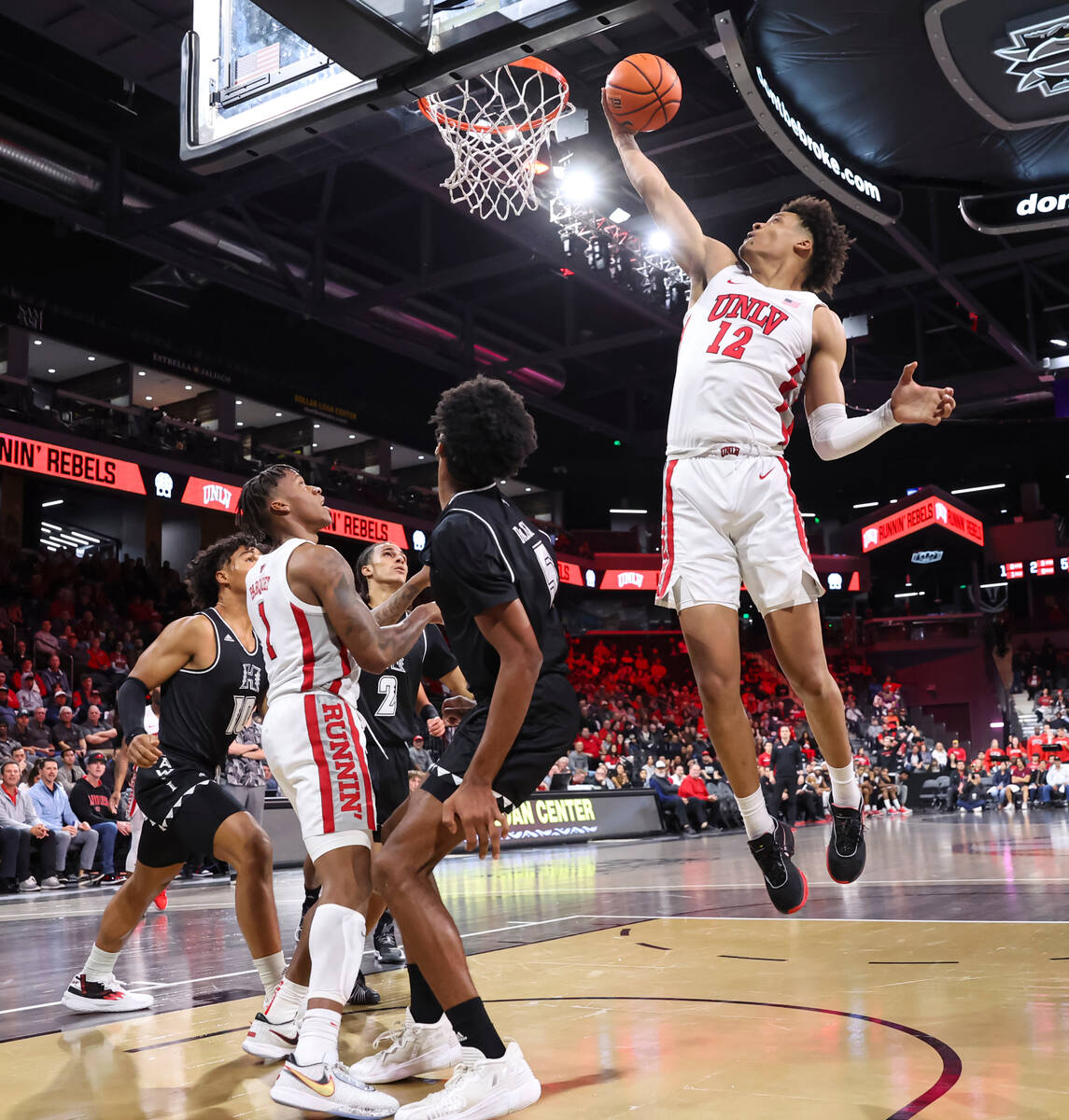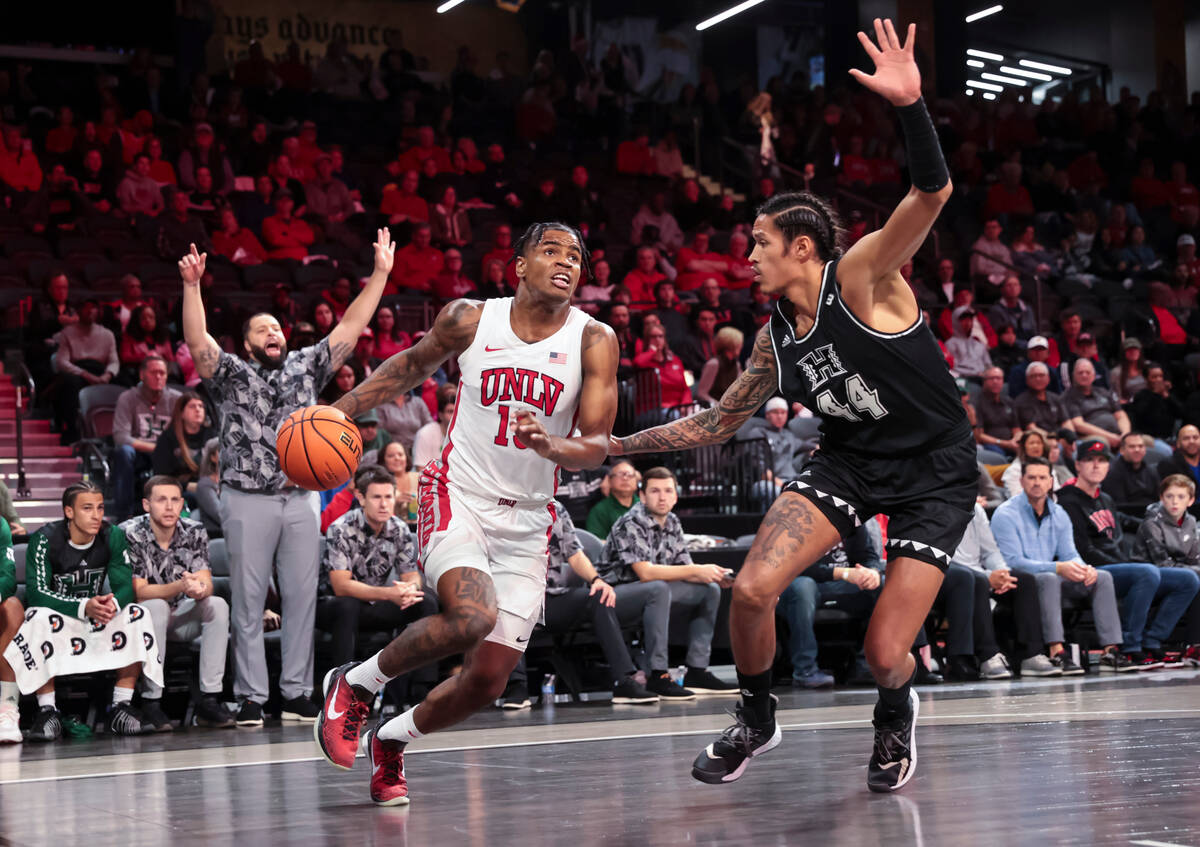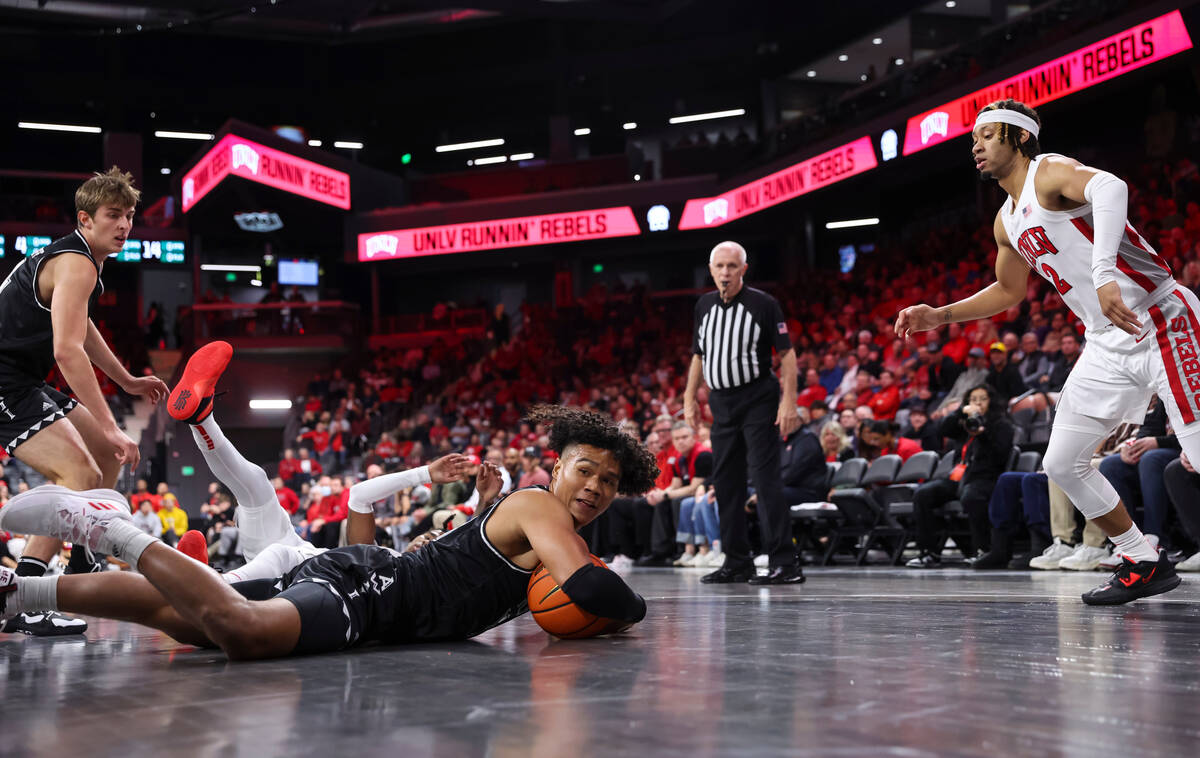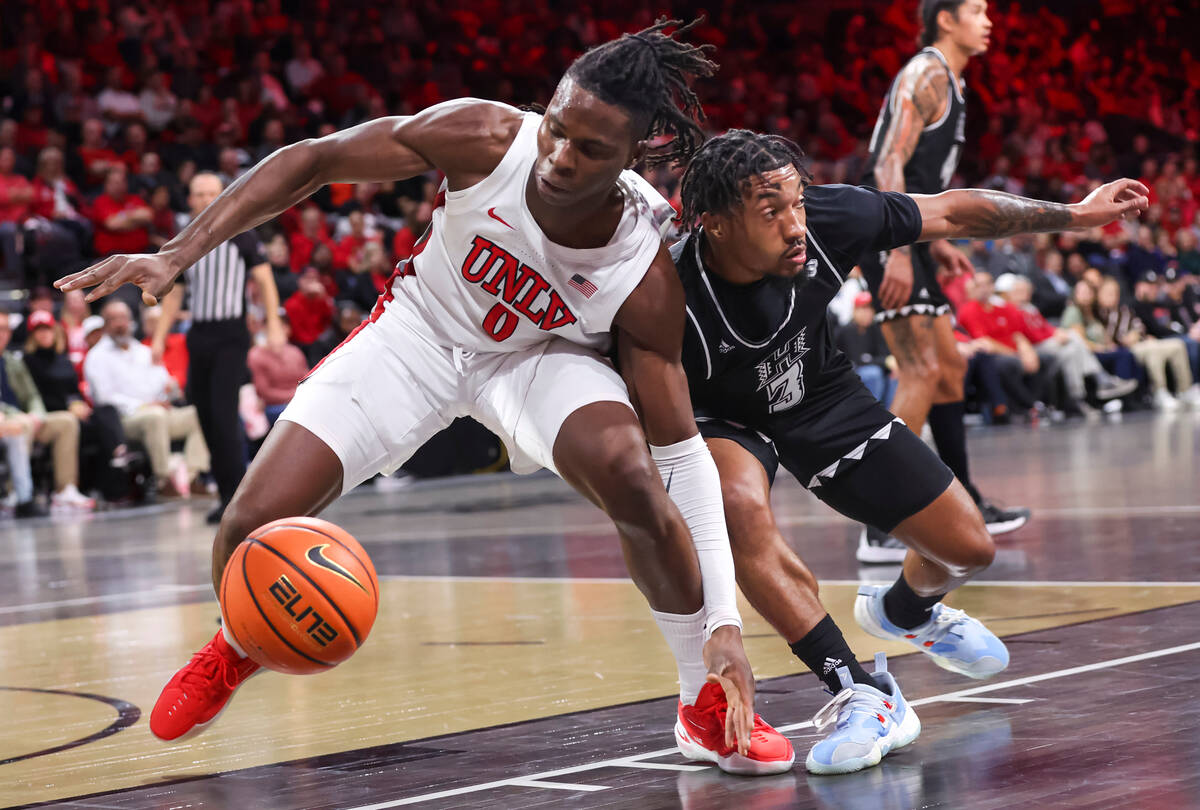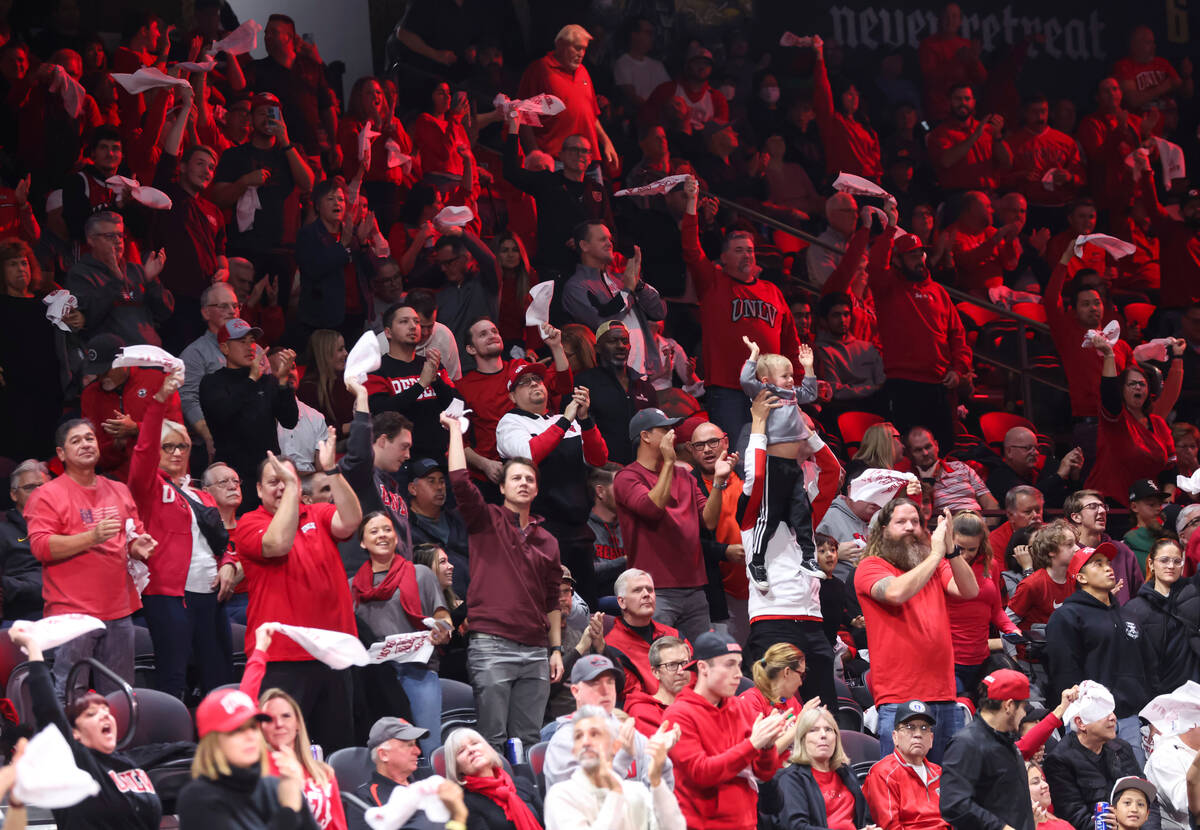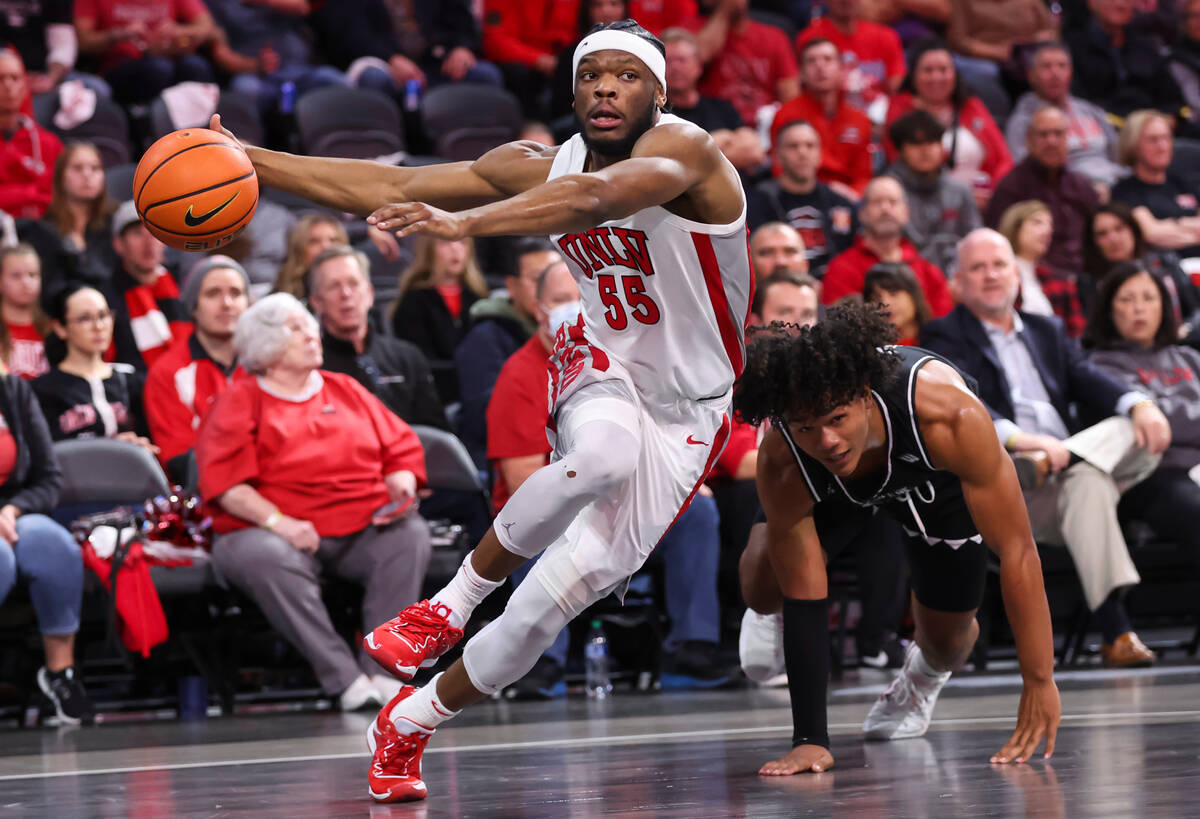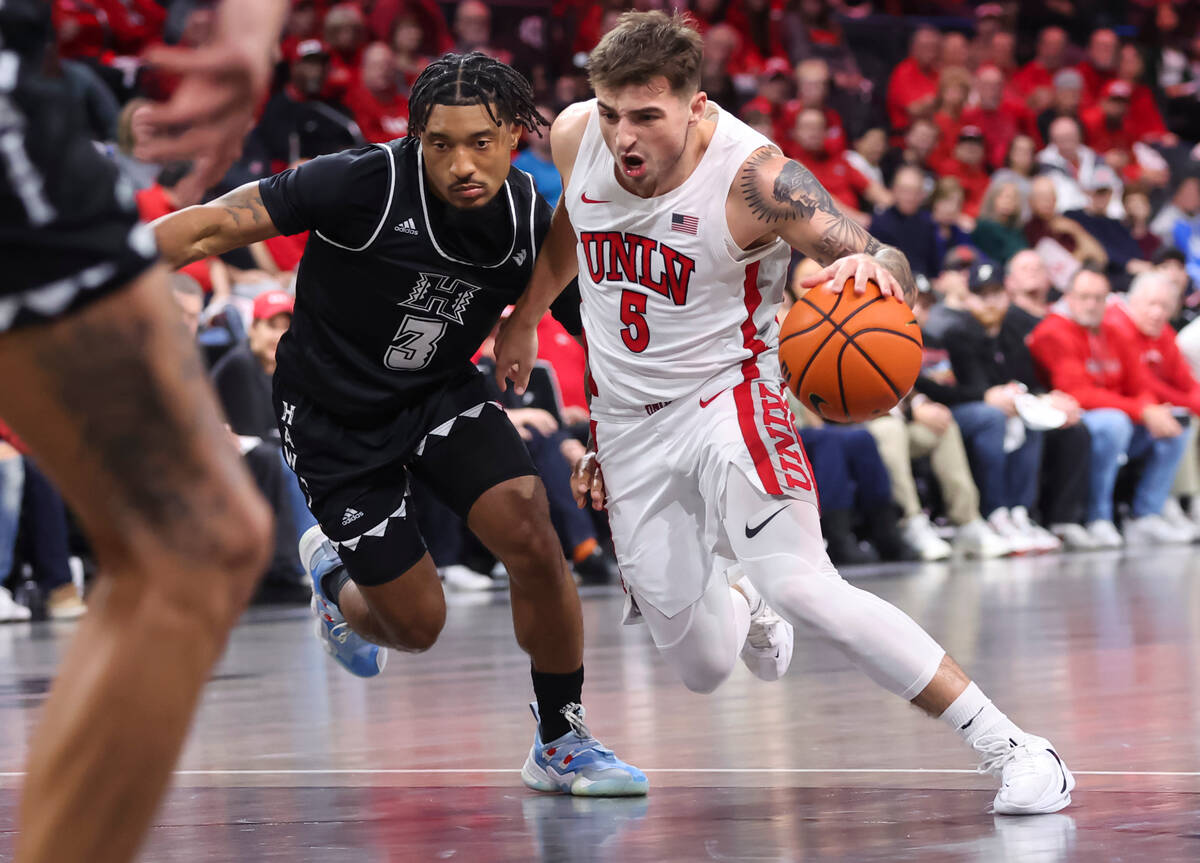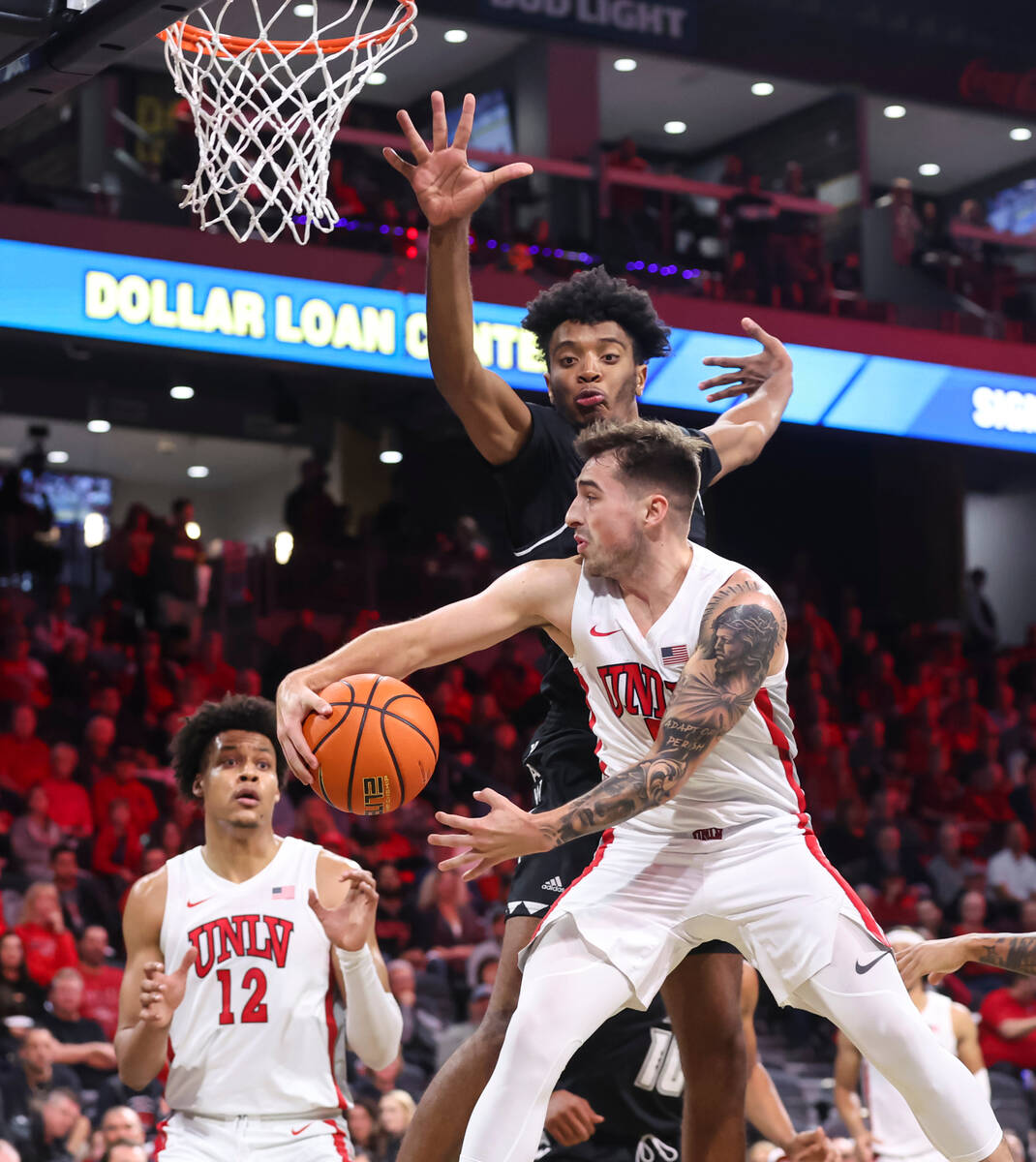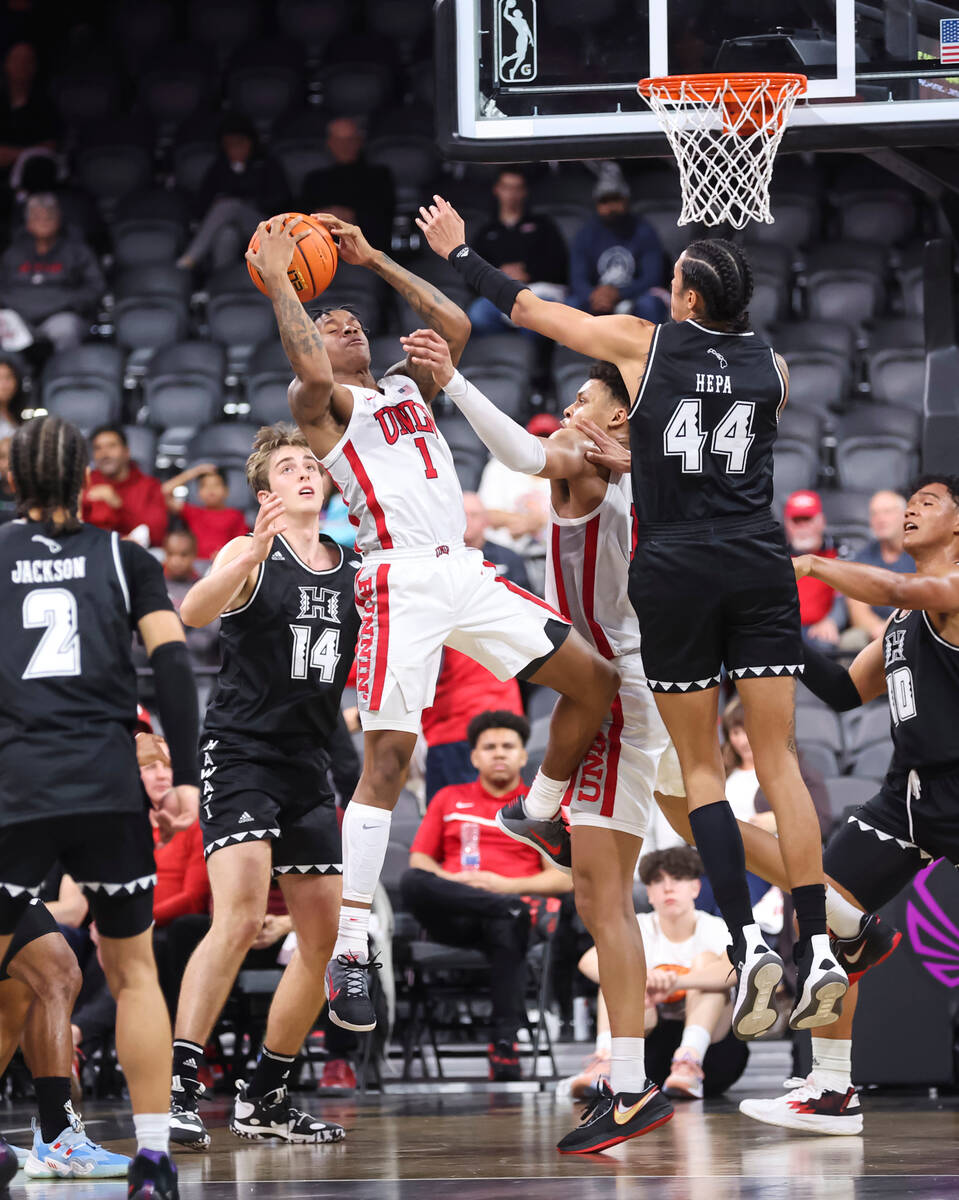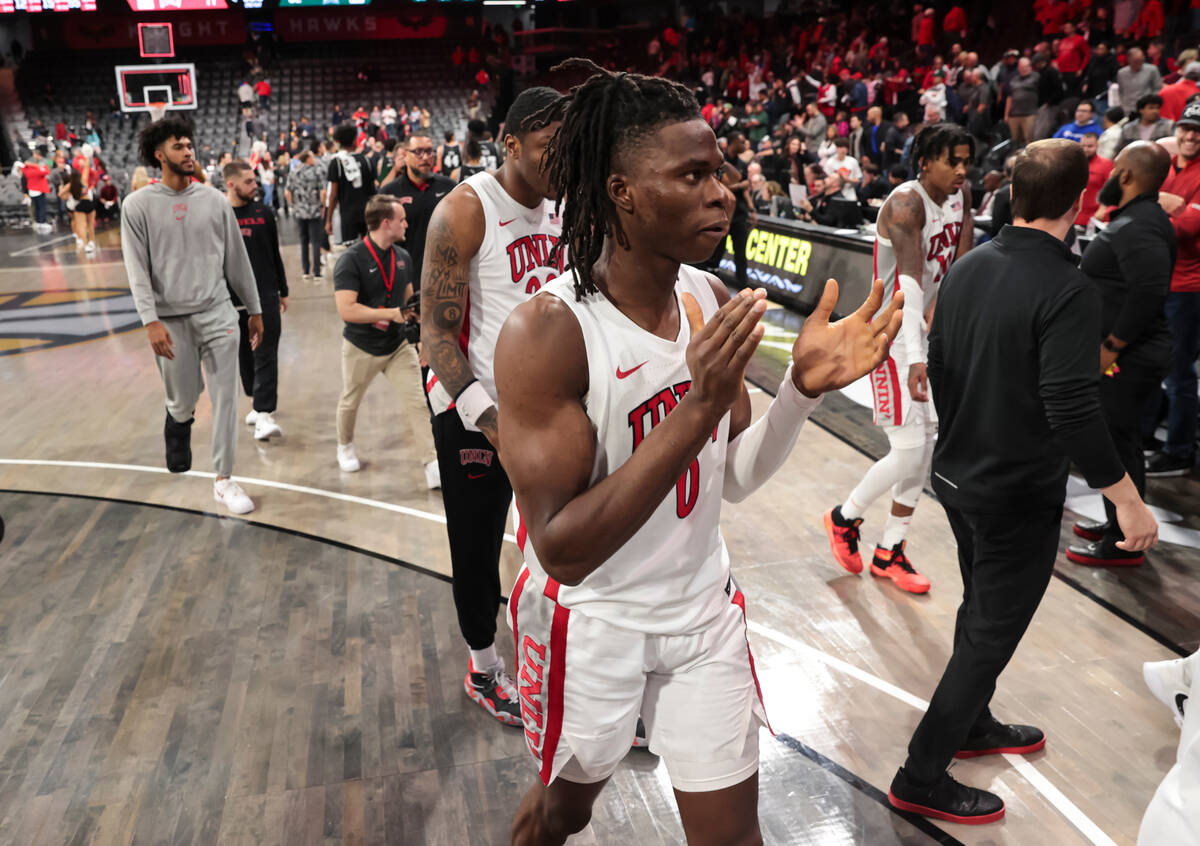 This is why Luis Rodriguez came to UNLV.
The senior came for the opportunity to do more and demonstrate that he could be an important two-way player.
The 6-foot-6-inch guard got his chance during Wednesday's 77-62 win over Hawaii. After leading by 19 at half, the Rebels let the Rainbow Warriors cut the deficit to single figures after the break.
Enter Rodriguez. The former Mississippi player hit two massive 3-pointers for coach Kevin Kruger's squad, then came up with a steal for a wide-open dunk, igniting the crowd at the Dollar Loan Center in Henderson.
"Coach Kruger and the staff trusted me from the jump," Rodriguez said. "They told me what my role would be and how I could be helpful to the team, so I'm just working hard to fulfill my end of the bargain."
Rodriguez scored a game-high 18 points Wednesday to help UNLV move to 9-0 in front of 4,207 fans. He added seven rebounds and two steals. It's the second consecutive game Rodriguez has led the Rebels in scoring.
"He's shooting it really well, or at least with more confidence," Kruger said.
UNLV got off to a hot start, jumping out to a quick 20-10 lead. However, the Rebels cooled off near the 11-minute mark, scoring just one point over almost five minutes and allowing the Rainbow Warriors (5-3) to cut a 10-point deficit to five with seven minutes remaining.
But UNLV went on a 20-6 run to close the half to take a 41-22 lead.
Only four Hawaii players made a field goal during the first half, and the Rainbow Warriors shot 27.6 percent from the field. UNLV also turned Hawaii's nine turnovers into 12 points.
UNLV got a balanced scoring effort from its entire rotation during the first half. Eight of the nine Rebels who saw the floor made at least one field goal, capped off by senior guard Jordan McCabe's buzzer-beating reverse layup to end the half. Sophomore Keshon Gilbert led all UNLV scorers at halftime with nine points, but five Rebels had at least five points.
"Any time you lose 23 points per night with (former Rebel Bryce Hamilton), most of the time you don't replace that with 23 per night," Kruger said. "So it really has been that way. We've had a number of different leading scorers, we have guys who've filled into roles pretty well."
Hawaii began to chip away with the lead with 10 minutes remaining. A 3-pointer from freshman Harry Rouhliadeff with around nine minutes on the clock cut the UNLV lead to single figures.
With Hamilton in attendance — the former Rebel is in town after playing the G-League Ignite with the South Bay Lakers earlier in the week — Rodriguez took over the game by scoring 12 of his 18 points in the second half.
But he also got some support from two veteran role players: former Hawaii guard Justin Webster and McCabe.
Webster continued his hot shooting streak, making 3 of his 4 3-pointers and scoring 13 points. After starting the season 1-for-11 from deep, he's gone 10-for-12 in UNLV's past three games.
McCabe was plus-17 in almost 14 minutes of play, and Kruger credited him for helping the Rebels adjust on defense with fifth-year guard Elijah Parquet in foul trouble.
"Jordan's a smart player," Kruger said. "He knows what to do, he knows where to be."
Contact reporter Andy Yamashita at ayamashita@reviewjournal.com. Follow @ANYamashita on Twitter.