Rollie Massimino, former UNLV coach for 2 seasons, dies at 82
August 30, 2017 - 1:30 pm
Updated August 30, 2017 - 5:52 pm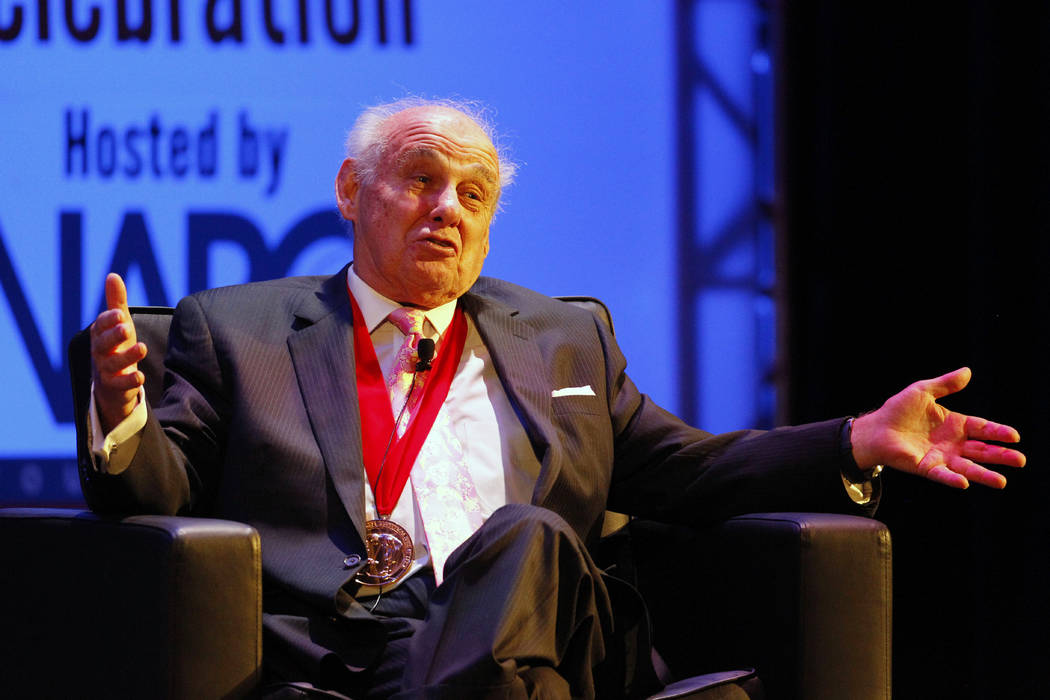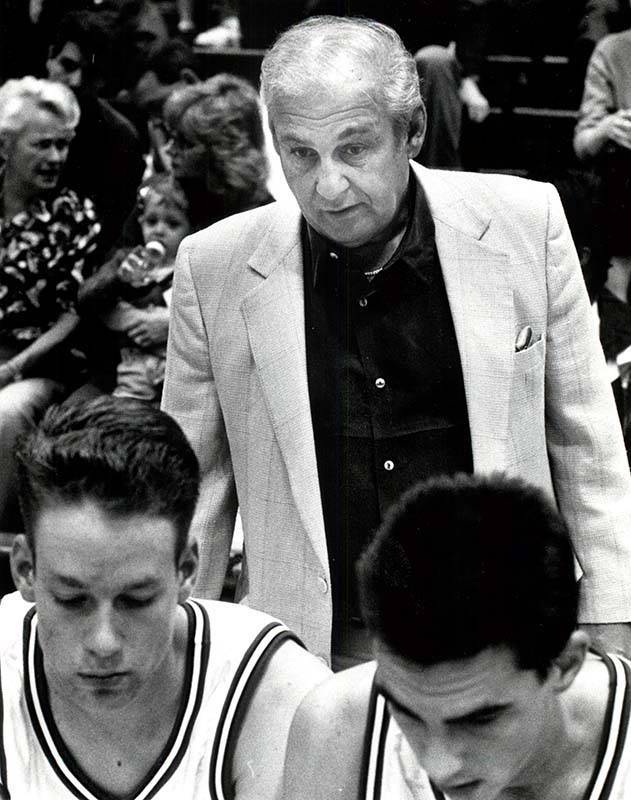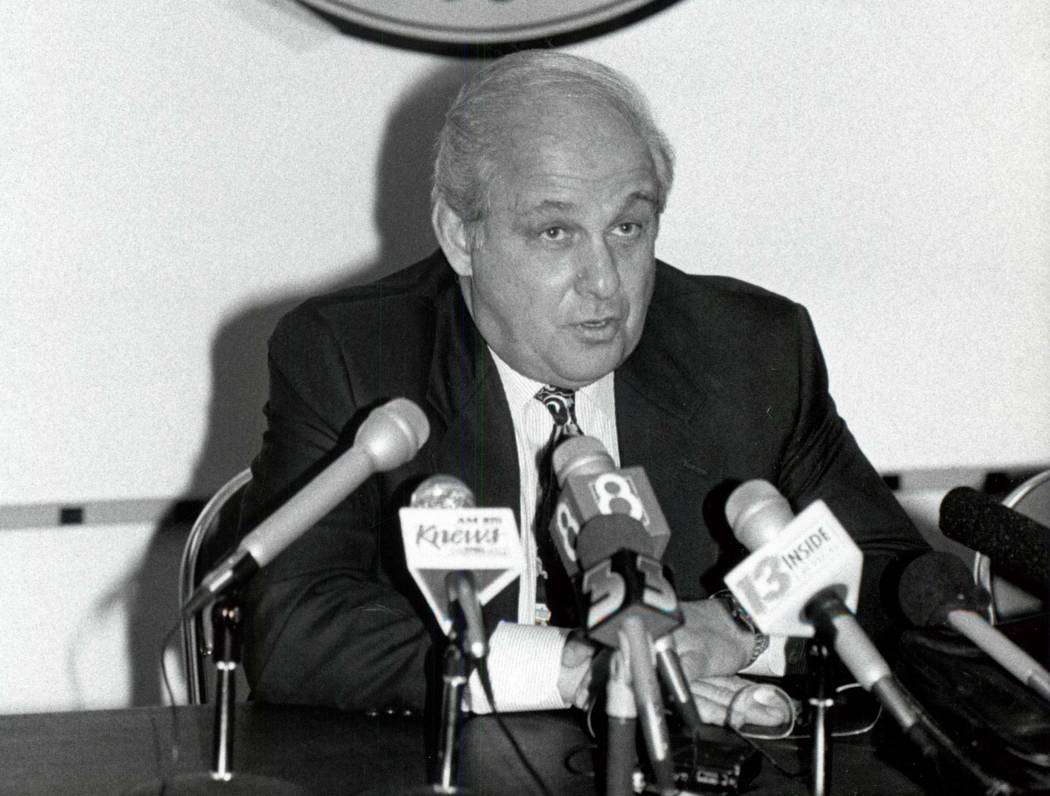 Rollie Massimino, who followed the beloved coach Jerry Tarkanian during the most tumultuous time in UNLV basketball history, died Wednesday at his home in West Palm Beach, Florida.
Massimino was 82.
His secret contract with UNLV changed the way coaches' deals are handled in Nevada. There was no immediate reaction from UNLV on the news of Massimino's death after a long battle with cancer.
He was best known for his 19 seasons at Villanova, which included the unlikely run to the 1985 national championship.
"The Nova Nation has lost a legend and great leader," Villanova coach Jay Wright said in a statement. "Coach's love of family, community, and teamwork were evident in every game his teams ever played. All of us, as coaches and players, idolized Coach Mass. He inspired and impacted all of our lives. He never stopped being a cherished mentor and friend.
"All of us in the Villanova Basketball family extend our deepest sympathies to Mrs. Mass, his wife of 59 years, his five children — Tom, Lee Ann, Michele, R.C. and Andrew — and his 17 grandchildren."
Wright coached under Massimino at UNLV from 1992 to 1994.
Georgetown coach Patrick Ewing, who played on that 1985 Hoyas team that loss in the championship to Villanova, expressed his condolences.
"Coach Massimino recruited me to Villanova in 1981 and we always bonded over our Boston ties," Ewing said in a statement tweeted by Georgetown. "Even though his 1985 team beat us, I have always had nothing but great respect and admiration for him. Our thoughts and prayers are with his family at this sad time."
Coach Patrick Ewing's statement on the passing of Rollie Massimino: pic.twitter.com/frSrF39LbJ

— Georgetown Hoops (@GeorgetownHoops) August 30, 2017
Massimino remains a legendary figure at the Philadelphia-area school, but never was completely accepted in Las Vegas, didn't stay long, and had created bitter feelings throughout the valley by the time he left.
But Massimino also arrived at UNLV at a time that any coach would have had a difficult time following the controversial ouster of Tarkanian, the man who put the Rebels on the national basketball map.
Massimino stayed two seasons, going 36-21, a record that in itself was a major disappointment to UNLV fans after the Rebels opened the decade with two Final Four appearances that included a national championship.
"Rollie was a good guy who knew basketball, but could not overcome the Tark cloud and Tark loyalists," longtime UNLV booster Bill Paulos said in a text message. "I will never forget the first lunch I had with him. He asked for advice, and I told him to get along with the press, which he did not really do.
"After the games, he invited his inner circle to his house for pasta, best pasta in town. Unfortunately, the circle was not big enough. I don't think he ever took (to) the West Coast as an East Coast guy."
The win-loss record was only part of the reason for the many bitter feelings throughout Las Vegas. Massimino had negotiated a secret $375,000 annual contract that was paid by the Varsity Club, which was run by boosters. The Nevada Board of Regents didn't learn of the deal until August 1994.
That payment was in addition to Massimino's publicly disclosed $511,000 salary.
"The pay scandal, as it was called, was a joke to what went on in that program," Paulos said. "(Massimino) asked to (have) an amount of money to come here, and (then-UNLV president Robert) Maxson arranged for that to happen. It was a very rough time not only for (the basketball program) but also the school."
Between the results on the court and the controversy over the side deal, UNLV eventually had little choice but to force out Massimino. The sides reached an agreement for a $1.8 million buyout. UNLV also paid an addition $83,000 for his son, Tom, to leave as well.
The uproar carried long-term consequences, resulting in the regents taking greater control over the approval of coaches' contracts. That played out last year when Chris Beard was briefly hired as the Rebels' coach — he quickly left for Texas Tech — and then watched the process over approval of his contract by the regents drag out.
"Even though (Massimino's contract) was many years ago, we try to be really careful," Michael Wixom, then the regents vice chairman, said during the Beard situation. "I don't expect anything (unusual with Beard's contract). If we're careful, that won't become an issue."
But as much of a mess as the Massimino side contract, so was the deal involving Beard, and regents decided last September to get out of the business of hiring coaches.
Contact Mark Anderson at manderson@reviewjournal.com. Follow @markanderson65 on Twitter.