'Severe' knee injury could sideline UNLV's Elijah Mitrou-Long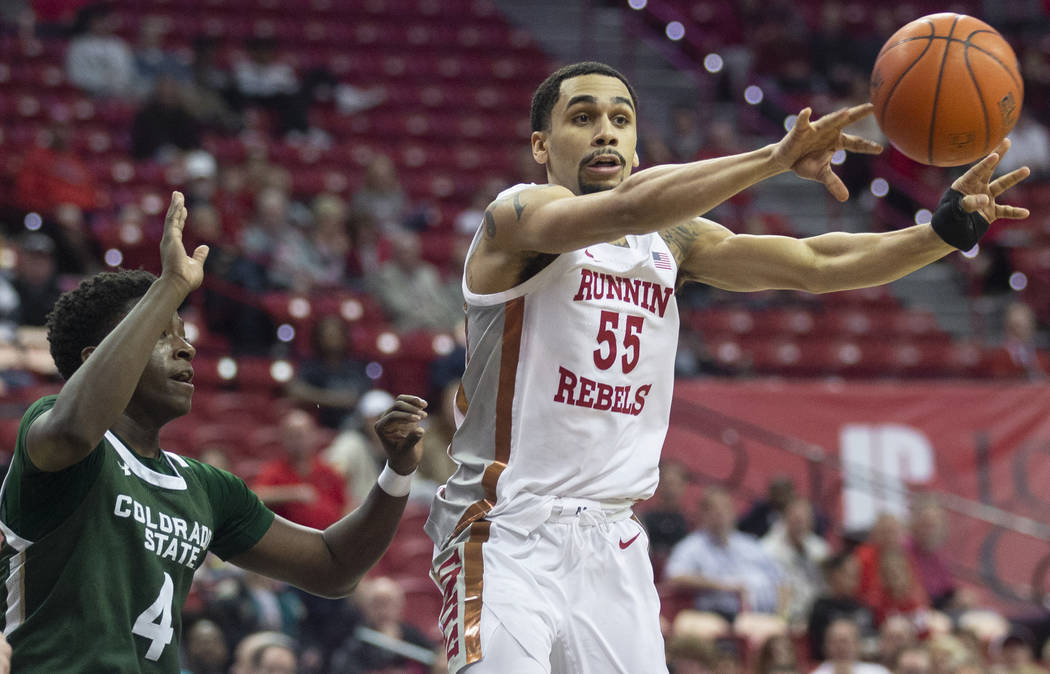 UNLV senior guard Elijah Mitrou-Long, who has been integral to the Rebels' five-game winning streak, has what school called a "severe knee contusion."
An MRI showed "no structural damage," and Mitrou-Long's status for the Rebels' game at 2 p.m. Thursday against Boise State has yet to be determined. The teams meet in the quarterfinals of the Mountain West tournament at the Thomas & Mack Center.
Mitrou-Long was injured with fewer than four minutes remaining in Saturday's 92-69 victory at San Jose State.
He averages 12.6 points and reached double figures in his past five games, averaging 17.6 points. Mitrou-Long made 50.7 percent of his shots over that span.
The Rebels (17-14) enter the tournament as the fourth seed. They beat fifth-seeded Boise State (19-11) 76-66 on Feb. 26. Mitrou-Long scored 16 points in that game.
Contact reporter Mark Anderson at manderson@reviewjournal.com. Follow @markanderson65 on Twitter.