'This team has my heart': Lady Rebels reflect on historic season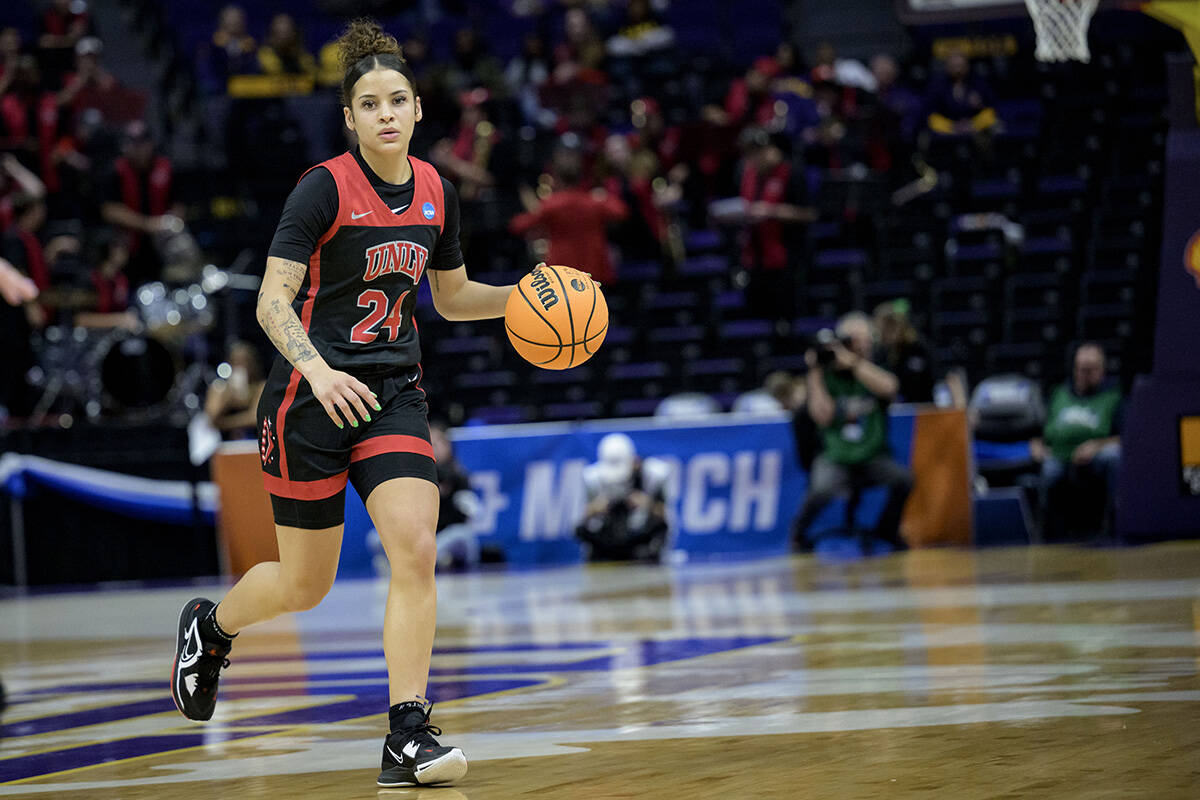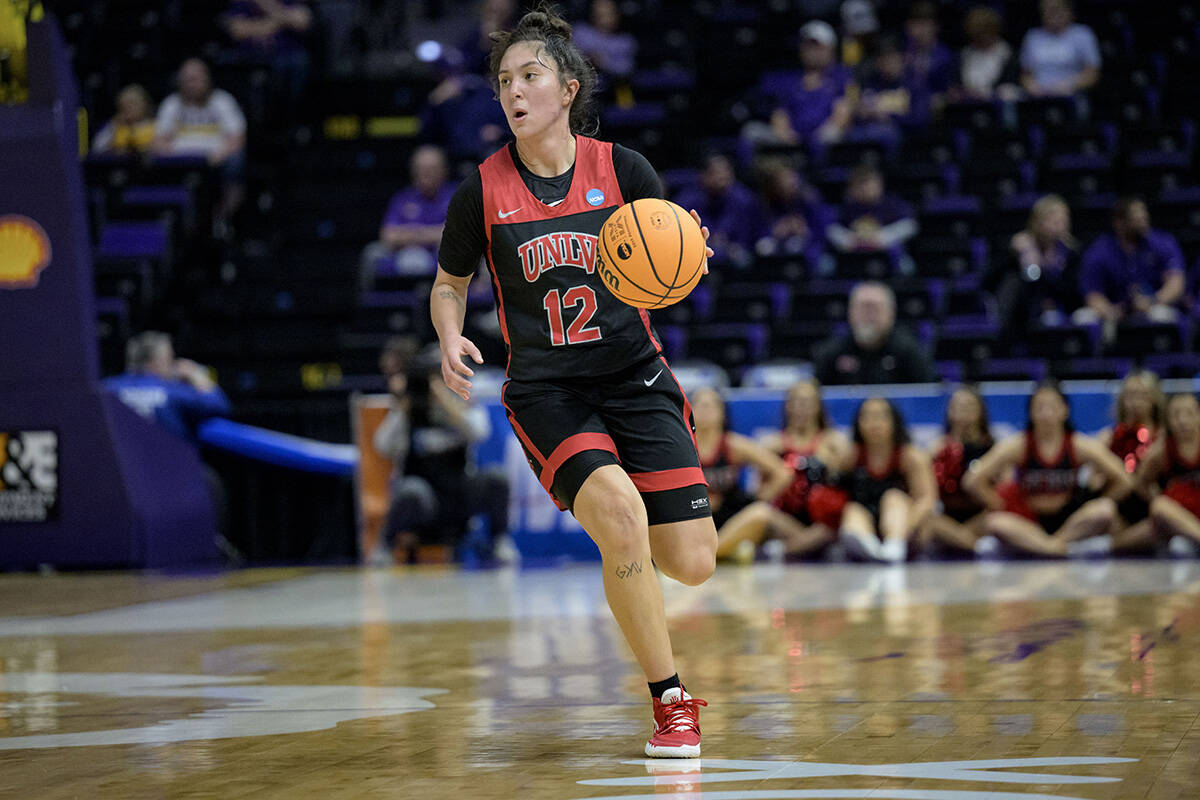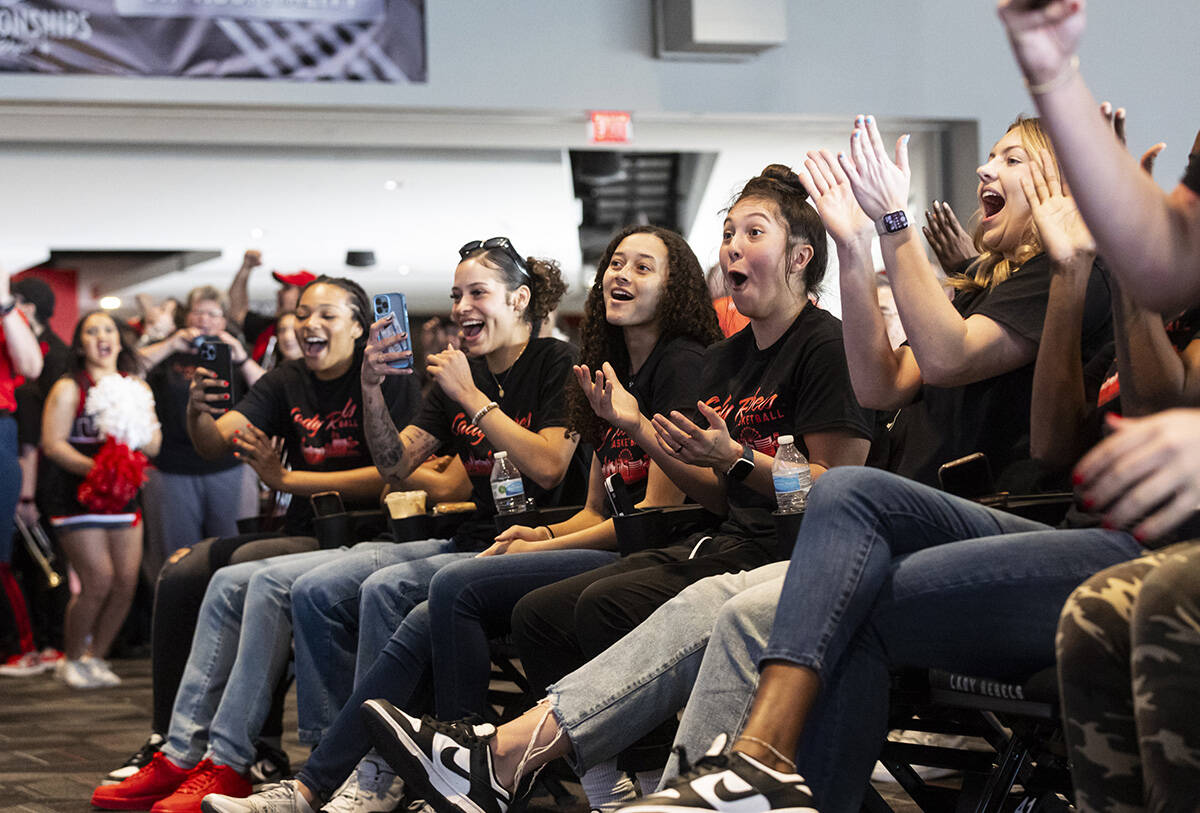 BATON ROUGE, La. — Standing in the hallway outside UNLV's locker room following its first-round NCAA Tournament loss to Michigan on Friday, sophomore forward Alyssa Brown joked that she would get emotional reflecting on a season that concluded less than half an hour ago.
"This team really has my heart, for real," she said.
She paused. Tears began to form in her eyes. A support staff member handed her some tissues.
It's rare enough for a season to live up to its potential, rarer still to surpass many of its wildest expectations. So when a campaign as special as the one the Lady Rebels experienced comes along, all that the people involved can do is enjoy and appreciate it.
"They've always had my back," Brown said. "They pushed me to be where I am today. I'll forever be grateful for this staff, for this team and to be part of a season like this."
UNLV's historic season rewrote most of the program's record books. The 2022-23 Lady Rebels won a record 31 games. They went undefeated in Mountain West play, becoming the second team in the conference's history to achieve the feat with an 18-game schedule. They made their second consecutive NCAA Tournament appearance.
The Lady Rebels made more field goals, more 3s and shot the highest free-throw percentage in program history.
"We've got a heck of a team," La Rocque said.
On paper, it looked like the Lady Rebels were primed for a big run entering this season. A regular-season and tournament championship during the 2021-22 campaign finished with a near-upset of Arizona in the NCAA Tournament, and UNLV returned almost every major contributor.
Point guard Essence Booker and veteran wing Justice Ethridge used their fifth seasons of eligibility from the COVID-19 pandemic. Junior center Desi-Rae Young was coming off a conference player of the year award, and sophomore sharpshooter and starter Alyssa Durazo-Frescas looked to take the next step forward.
UNLV also had a ready-made replacement for departing starter Khayla Rooks in reigning conference sixth player of the year Nneka Obiazor.
The Lady Rebels won their first seven games, despite missing La Rocque for a short stint after she gave birth days before the season started. UNLV finally ran into some adversity in early December. It lost its first game Dec. 3 against Pacific, then lost Obiazor to a season-ending knee injury in practice Dec. 6.
UNLV was thrashed by Oklahoma State on Dec. 18 in Stillwater, Oklahoma, in the penultimate game of the nonconference season.
"Really proud of our fight and just being able to stay together through a lot of adversity since November, frankly, " La Rocque said.
UNLV's loss to Oklahoma State was its final defeat before falling to Michigan 71-59 in the NCAA Tournament. La Rocque eventually settled on Brown to replace Obiazor, and the Lady Rebels went on a 22-game winning streak, tying another program record. The finished 31-3.
Booker, Ethridge and Young were named all-Mountain West, La Rocque won her second coach of the year award and sophomore guard Kiara Jackson succeeded Obiazor as sixth player of the year.
The Lady Rebels' dominance extended to the conference tournament. UNLV crushed UNR, fended off San Diego State in the semifinals and cruised to the championship past second-seeded Wyoming. Young was named tournament MVP after missing out on repeating as the conference's player of the year.
Ethridge said the team's secret to success was its desire to see everyone win and get recognition. She said there was never any animosity between teammates.
"I think that's something really special that you can't find in a lot of teams," she said.
Now, the Lady Rebels will have to move forward once again, but this time they'll lose some significant contributors. Booker, Ethridge and Keyana Wilfred, a key locker room voice, have exhausted their eligibility.
Jackson, Durazo-Frescas, Brown, sophomore reserve contributor Kenadee Winfrey and freshman Jasmyn Lott, among others, represent the new generation that will try to help Young push UNLV past the first round of March Madness for the first time since 1991.
"We've got great young players," La Rocque said, "that have some big shoes to fill."
Contact reporter Andy Yamashita at ayamashita@reviewjournal.com. Follow @ANYamashita on Twitter.