UNLV basketball loses in overtime at Cincinnati, 72-65
November 30, 2019 - 6:26 pm
Updated November 30, 2019 - 8:41 pm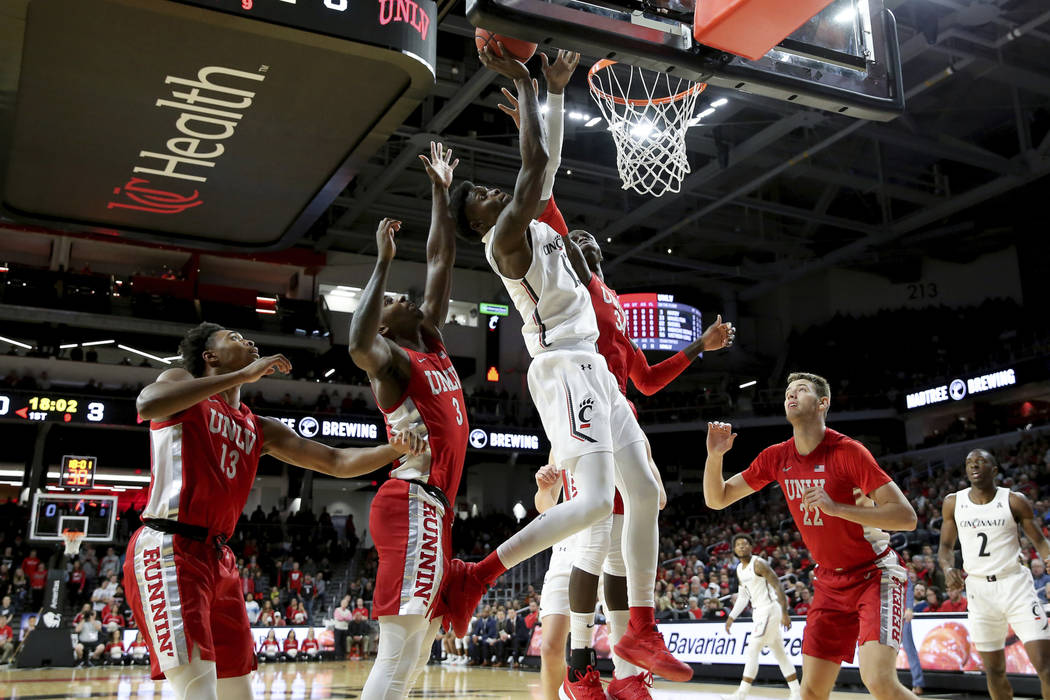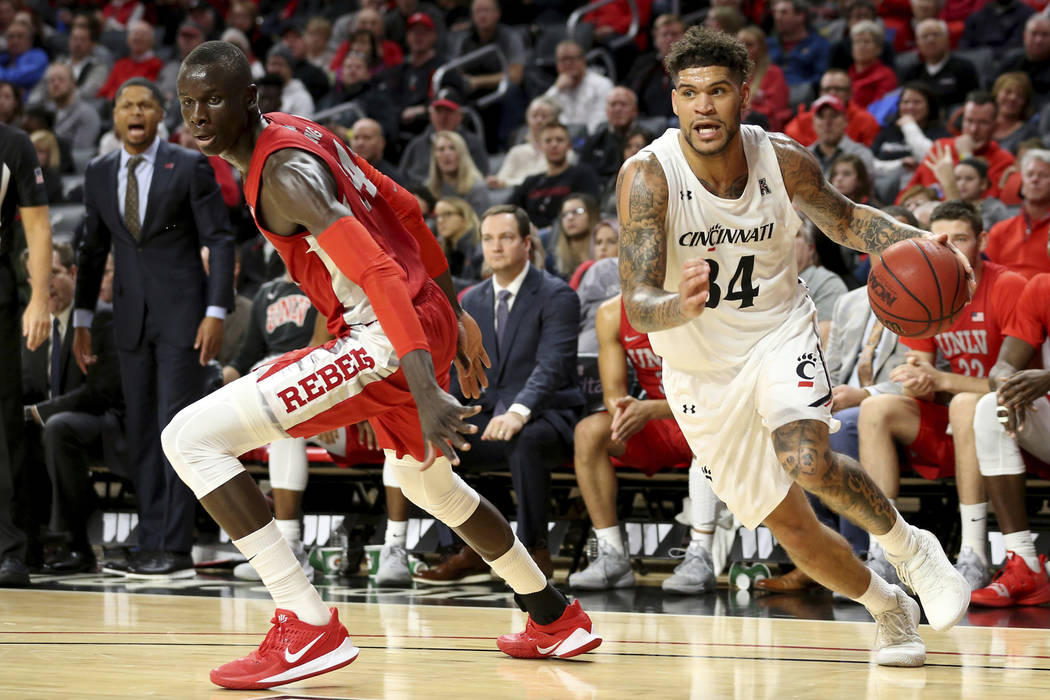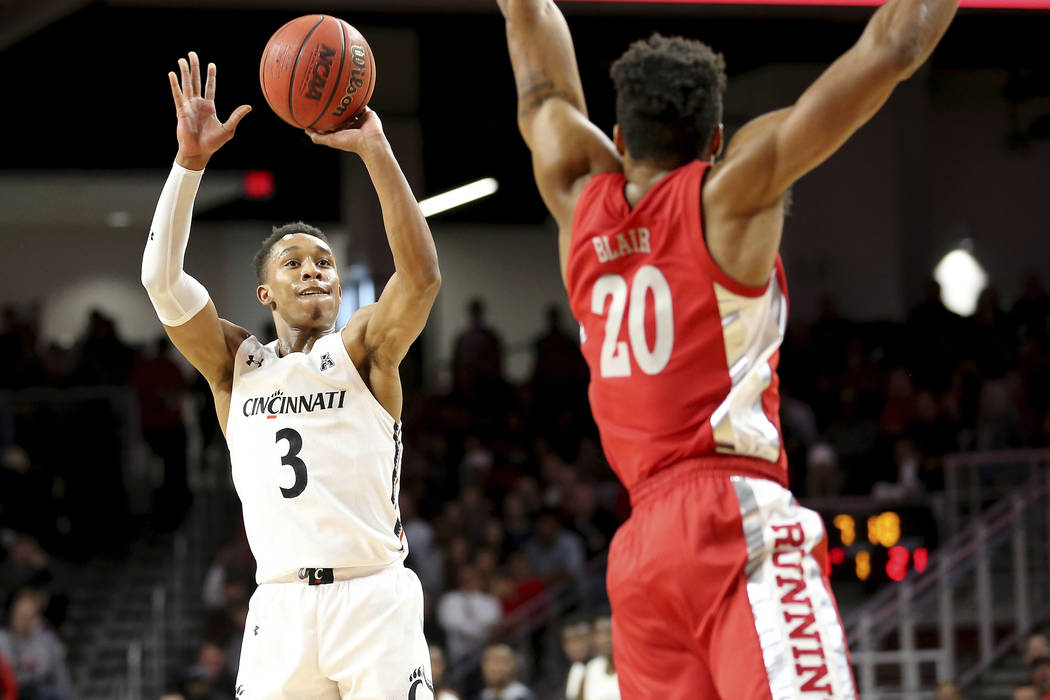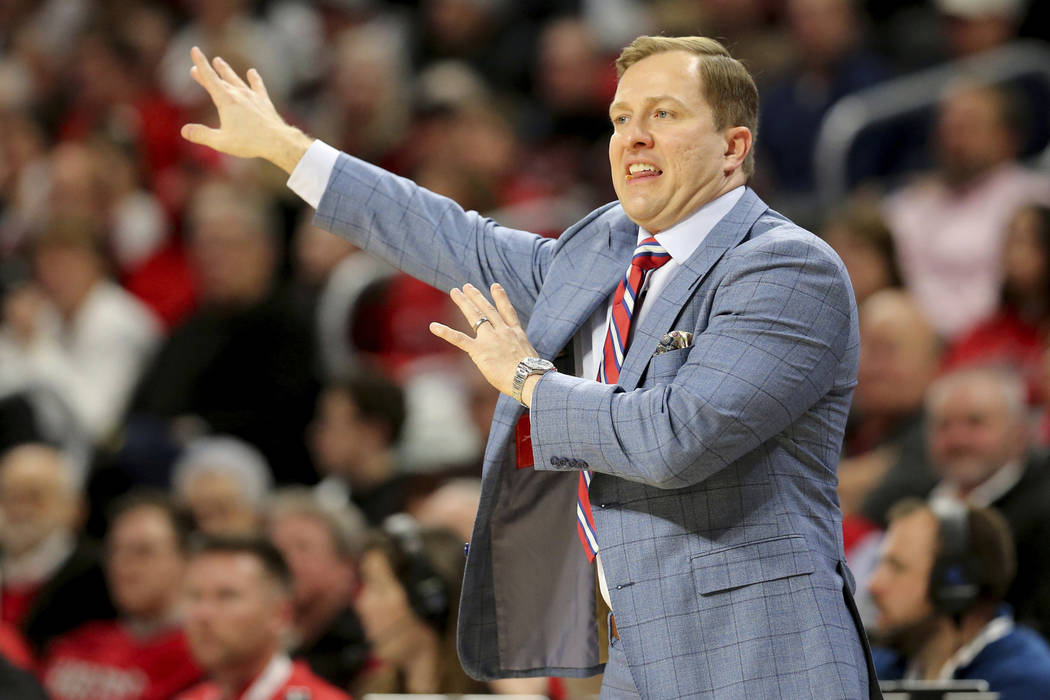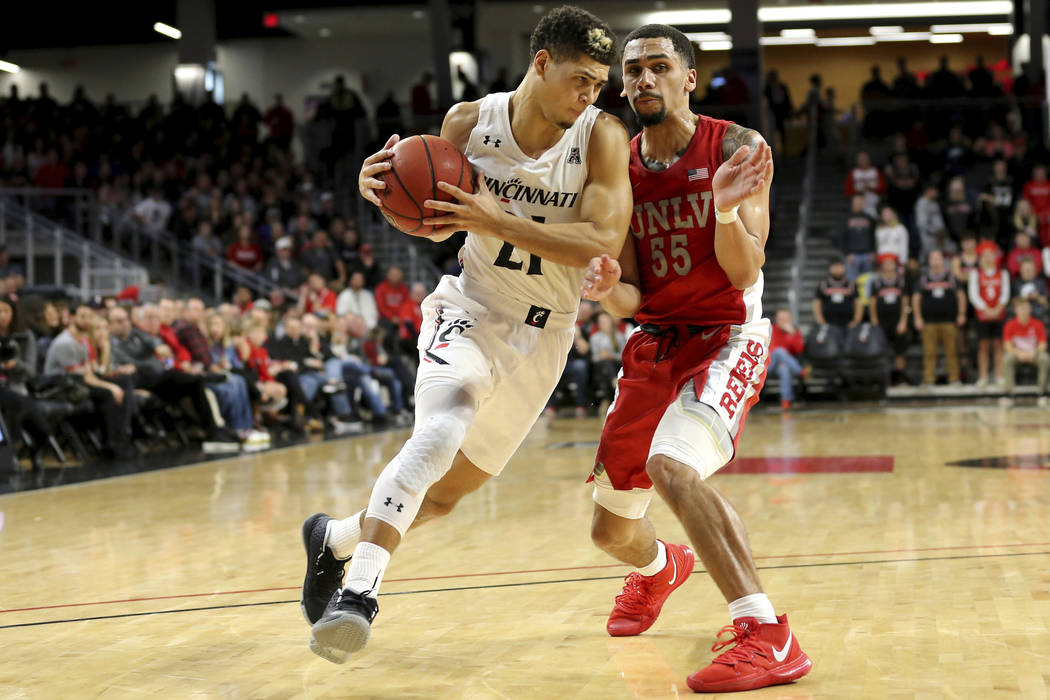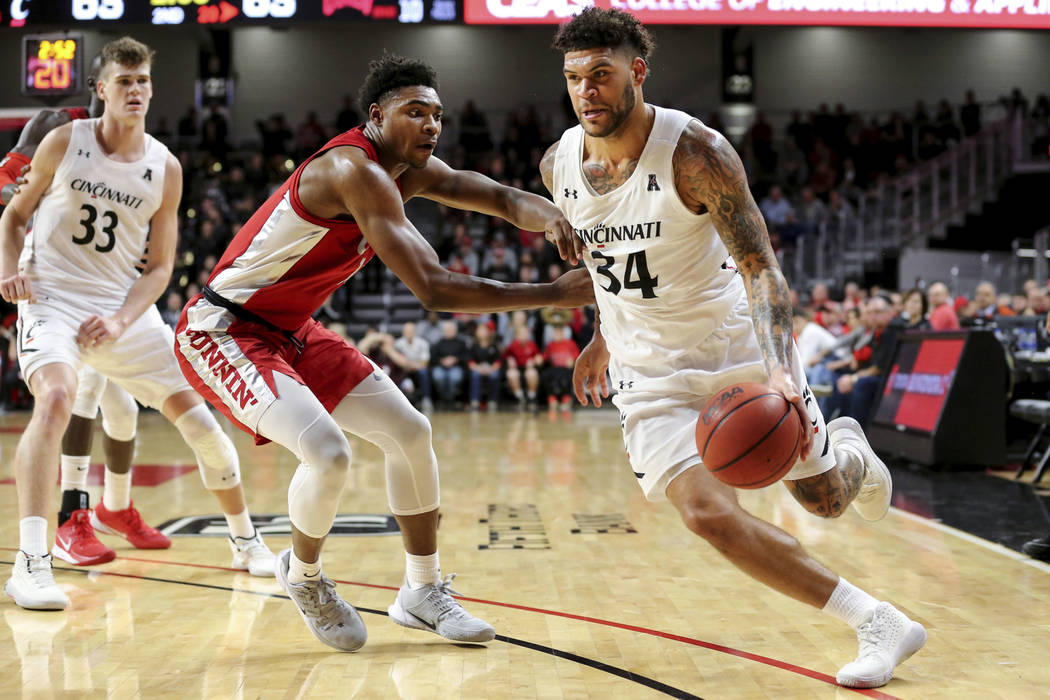 CINCINNATI — The stage was set for an improbable UNLV comeback.
The Rebels had erased a 10-point deficit in the final minute and gone into overtime against Cincinnati. But in the extra period, the things that had plagued them most of the season — poor shot selection and defensive miscommunication — haunted them again.
The result was a 72-65 loss to the Bearcats at Fifth Third Arena.
"The details have to really matter late in games," UNLV first-year coach T.J. Otzelberger said. "When it comes down to winning, you have to start by not beating yourself and also making those extra effort plays to find a way to win."
The Rebels (3-6) shot 25 percent in overtime. They also left Cincinnati center Chris Vogt open under the rim for easy baskets twice in the extra period.
But Otzelberger also saw some things to build on. Down 58-48 with a minute left, UNLV finished regulation on a 12-2 run and forced overtime on Elijah Mitrou-Long's 3-pointer from the left wing with one second left.
Mitrou-Long, a graduate transfer, scored the Rebels' final nine points of regulation and finished with a career-high-tying 29 points.
"My guys feed off my energy, and I feed off theirs," Mitrou-Long said. "Showing that I'm OK in the midst of a moment like that, they're going to be OK. I thought we had it."
They didn't, though, after scoring only five points in overtime.
Part of the problem was the play of Amauri Hardy, the team's leading scorer at 18.2 points per game who was coming off his third 20-point game of the season. The junior guard hit only 4 of 24 shots and tied his season low with 13 points. He scored one point in overtime and gave the ball to Mitrou-Long on most of the game's biggest possessions.
Mitrou-Long scored the other four points in overtime, but missed his final two shots toward the end of the extra period.
For the final 90 seconds of overtime, UNLV was missing its best interior defender, junior forward Cheikh Mbacke Diong, who was hit in the face and went to the bench clutching his forehead.
The Rebels, who led 33-24 at halftime, have their worst record through nine games since the school's inaugural 1958 season. That team started 0-9 and won five games.
But Mitrou-Long said the Rebels' propensity for playing close games — they are 0-3 in overtime — shows that they can turn things around.
"We're disappointed because these are games we could win," Mitrou Long said. "It just takes one possession, one play one stop. We always fight back, so that's a good little characteristic we have as a team. But we've just got to get over that hump."
All-America candidate Jarron Cumberland led Cincinnati (5-2) with 20 points, and Vogt scored 14.
More Rebels: Follow at reviewjournal.com/Rebels