UNLV beats Boise State, earns MW tournament bye
Updated February 26, 2020 - 10:56 pm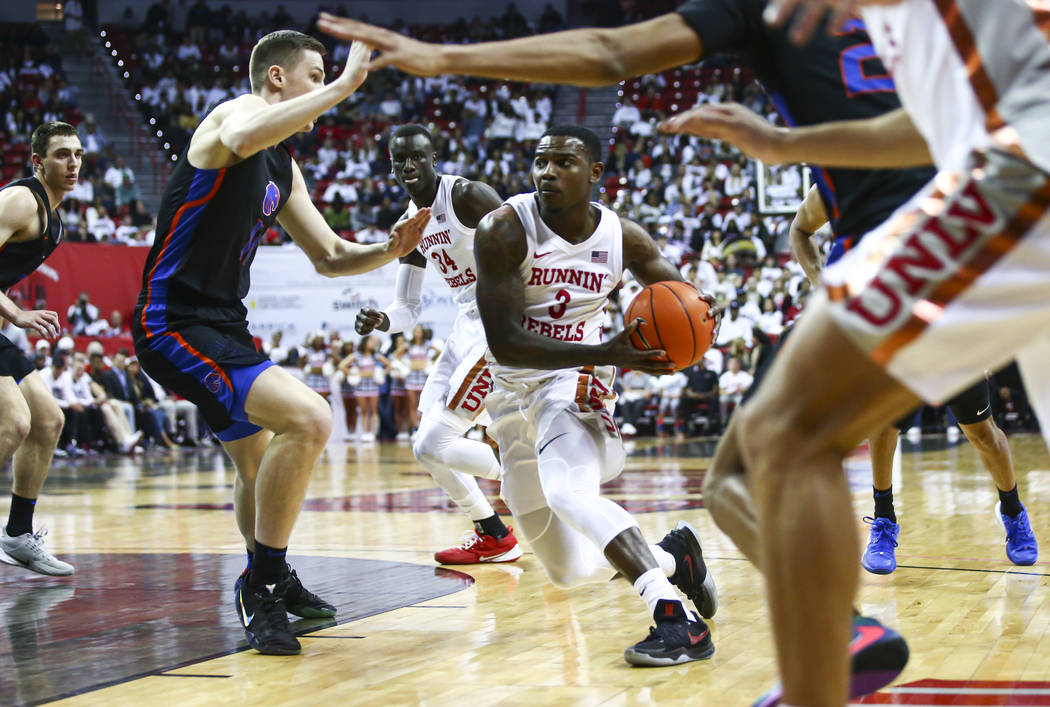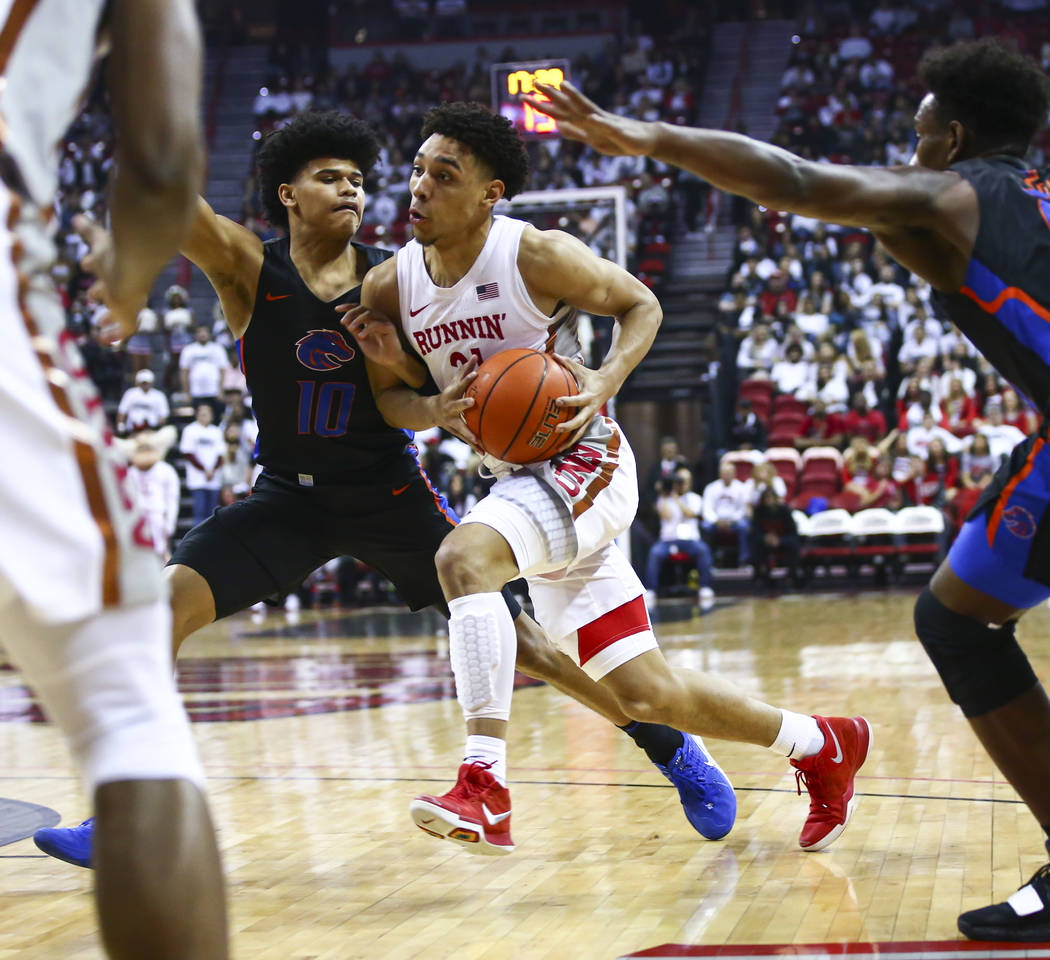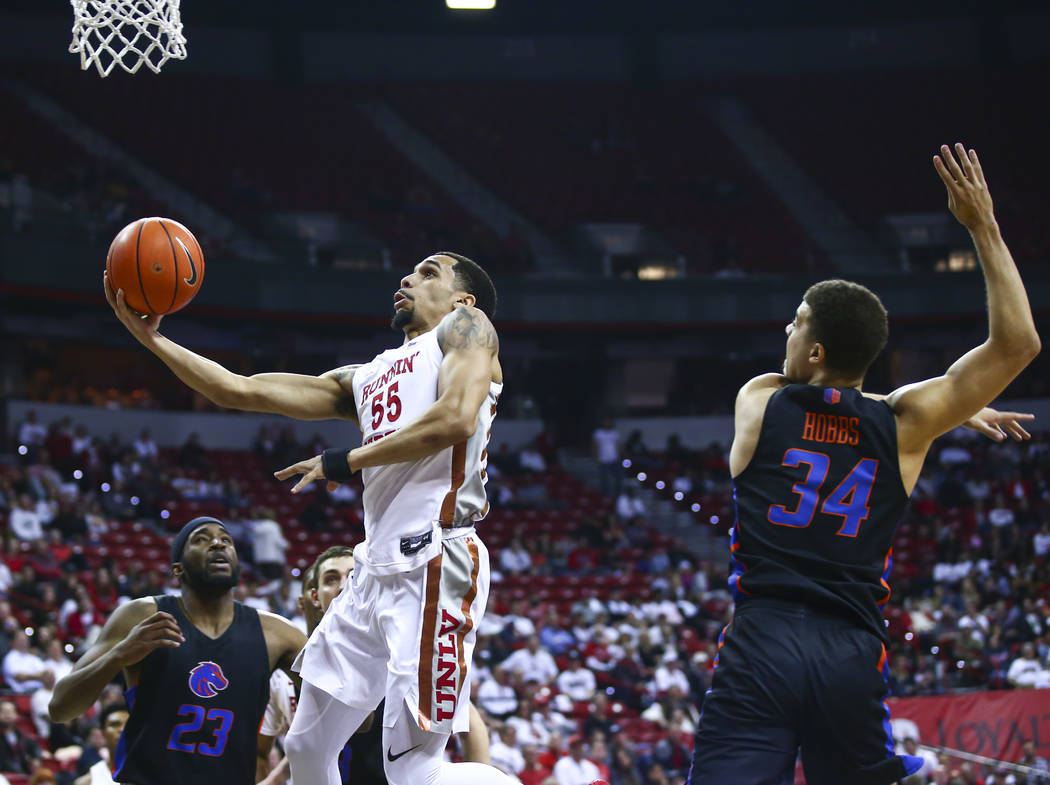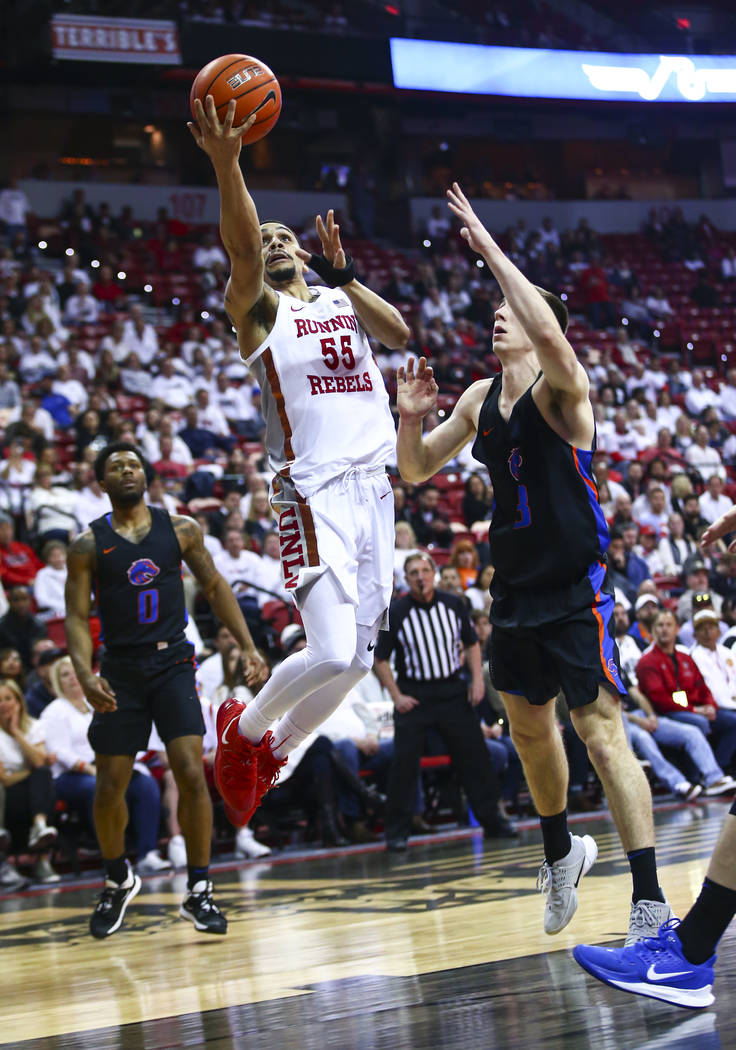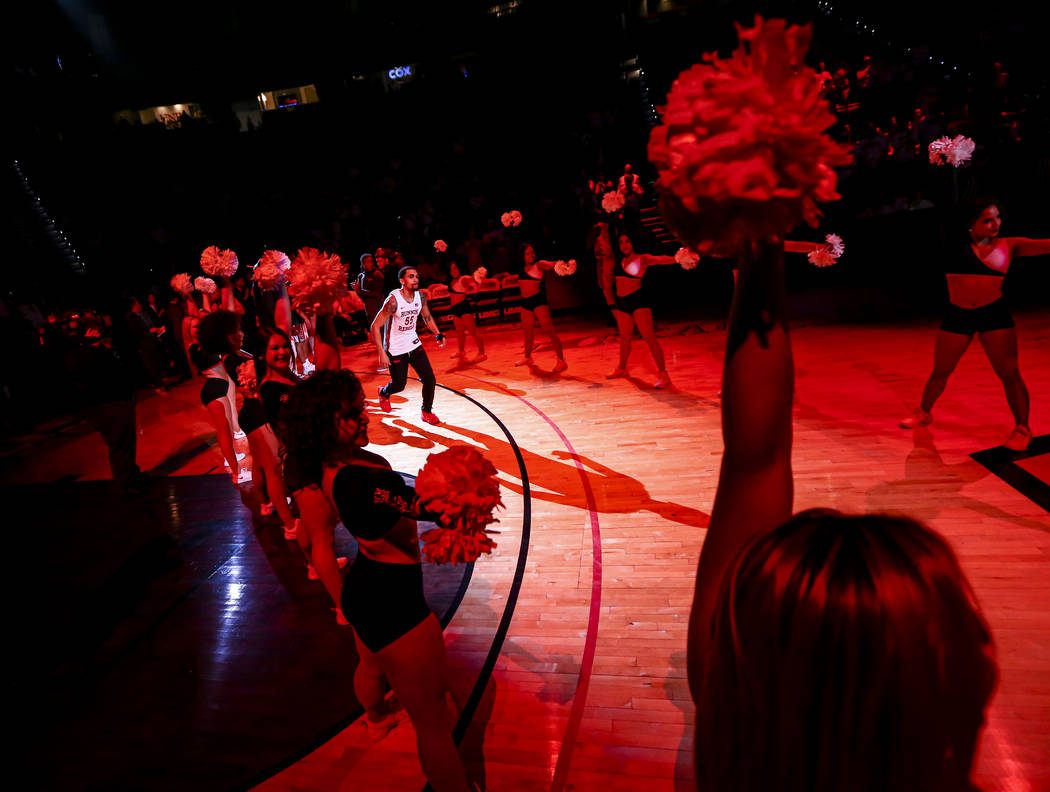 UNLV went into Wednesday on a roll and kept it going, taking as much as a 27-point lead over Boise State.
The Rebels then spent the final 10 minutes giving back much of their lead but still won 76-66 at the Thomas & Mack Center.
UNLV (16-14, 11-6 Mountain West) has won four consecutive games and five of six. The Rebels are in fourth place in the Mountain West and have only Saturday's game at San Jose State before next week's conference tournament. UNLV guaranteed it will finish above sixth and receive the first-round bye.
The teams might meet again in the conference quarterfinals. Boise State (19-11, 11-7) is fifth, and the fourth and fifth seeds meet each other.
Amauri Hardy led the Rebels with 24 points, Bryce Hamilton scored 22 and Elijah Mitrou-Long had 16. Justinian Jessup led Boise State with 19 points.
Here are three takeaways:
1. Defense, defense, defense
Boise State made just 7 of 28 shots in the first half, and the Broncos' 22 points were their fewest in a half all season. UNLV kept up the defensive effort for most of the second half, though the Broncos finally started to make shots in the final 10 minutes. Boise State shot 31.3 percent overall.
"Those first 30 minutes, our defense was suffocating," UNLV coach T.J. Otzelberger said.
Derrick Alston entered the game averaging 17.8 points and was held to 11 points on 3-of-10 shooting.
Jessup was averaging 16 points, and though he exceeded that number, he didn't make his first basket until 7:13 remaining, cutting UNLV's lead to 23 points.
2. A teaching moment for Otzelberger
UNLV was cruising along with a 60-33 lead with 10:53 left. The Rebels had just completed a nine-point run, Boise State coach Leon Rice called timeout, and the crowd was on its feet.
That turned out to be the high point for the Rebels, who played the rest of the game as if the clock couldn't run out quickly enough.
Jessup suddenly got hot and almost couldn't miss, and the lead shrank to 73-66 with 31 seconds left.
"I feel we got a little complacent," Hamilton said.
It didn't help the Rebels struggled at the free-throw line, finishing 14 of 27 and missing several chances late to extend the lead simply by converting.
"Another learning opportunity for our guys," Otzelberger said. "Proud of our guys for how they approached the game, and we're fortunate to come out with the win."
3. Baby steps
Saturday's 66-63 victory at then-No. 4 San Diego State would figure to provide a boost in attendance, and about 8,000 fans showed up for the Boise State game. Still not great, but better than a midweek 8 p.m. tipoff the same night as a Golden Knights game a year ago would have drawn.
It's clear UNLV is a ways from truly winning back its fan base, but progress has been made this season. The Mack no longer resembles a library.
But the key is where the program stands a year from now. Otzelberger will have a more talented team, and the Rebels could be playing for something more than a third or fourth seed in late February. If the Rebels are competing for the conference title, more than 8,000 fans should be showing up.
Contact reporter Mark Anderson at manderson@reviewjournal.com. Follow @markanderson65 on Twitter.