UNLV beats San Jose State for 10th win of season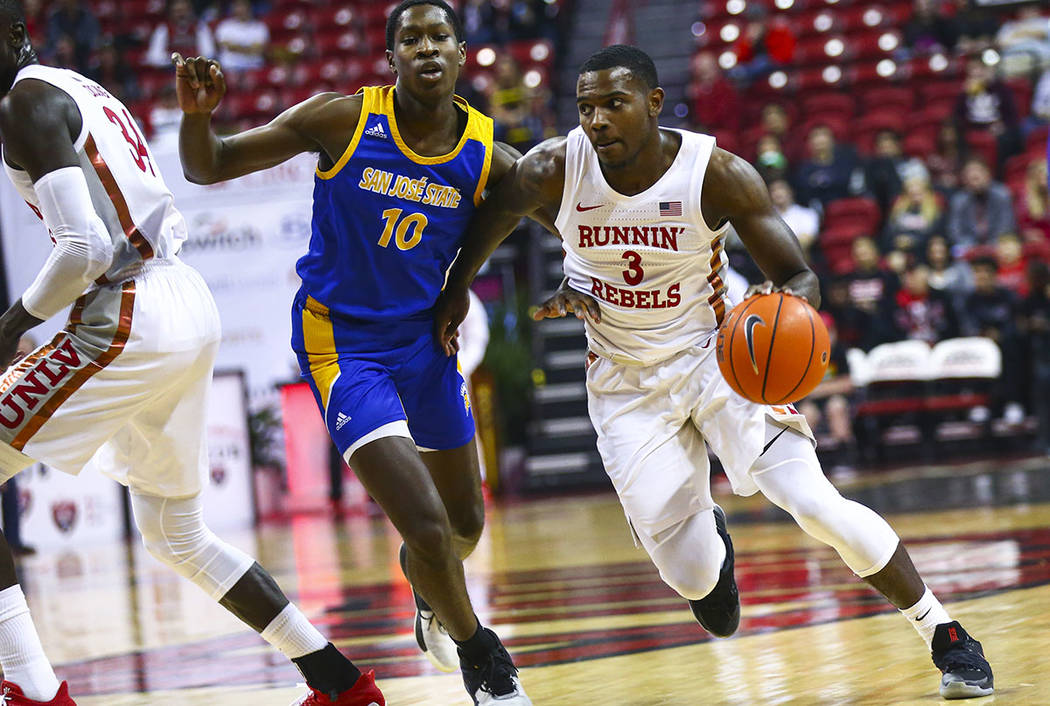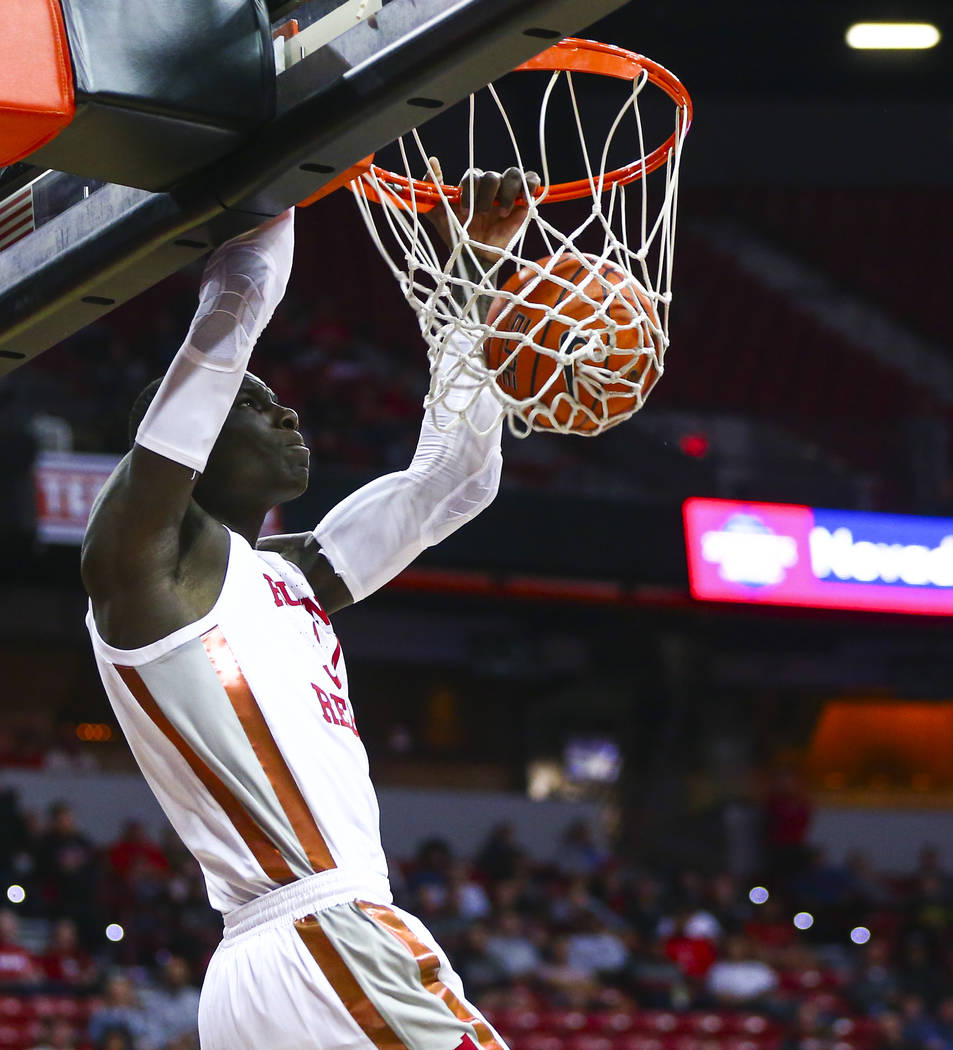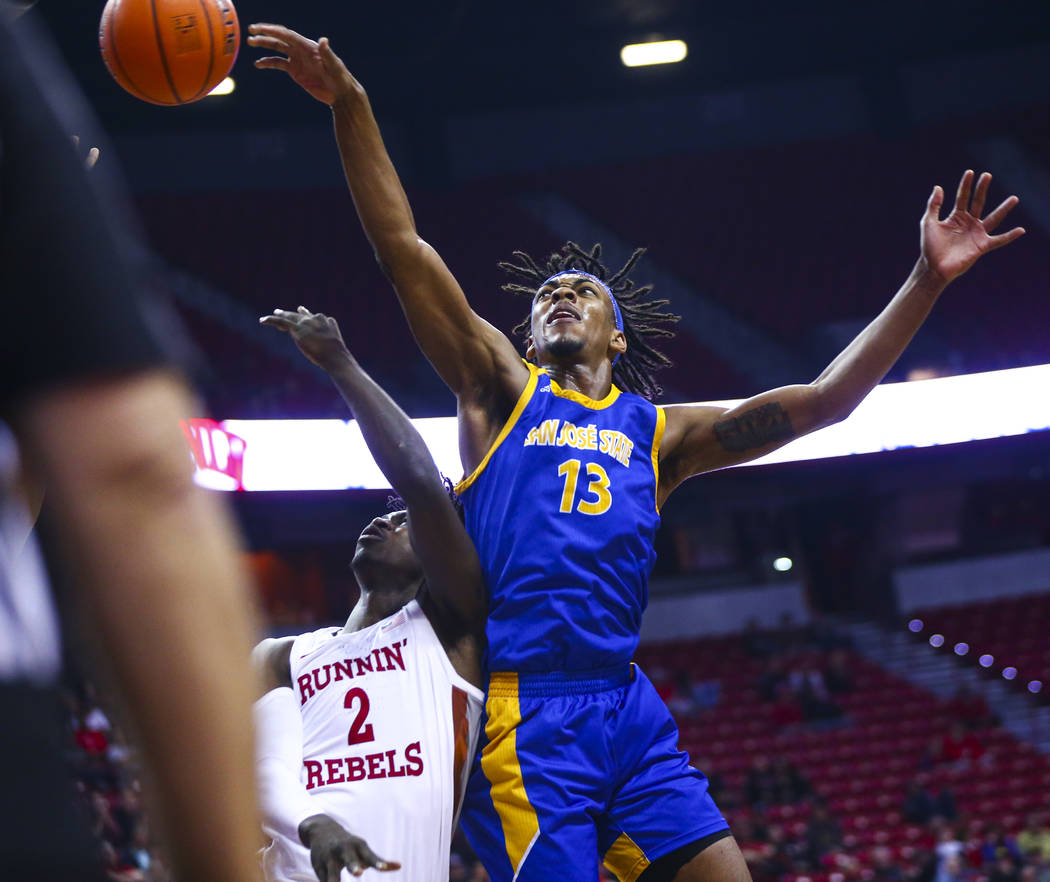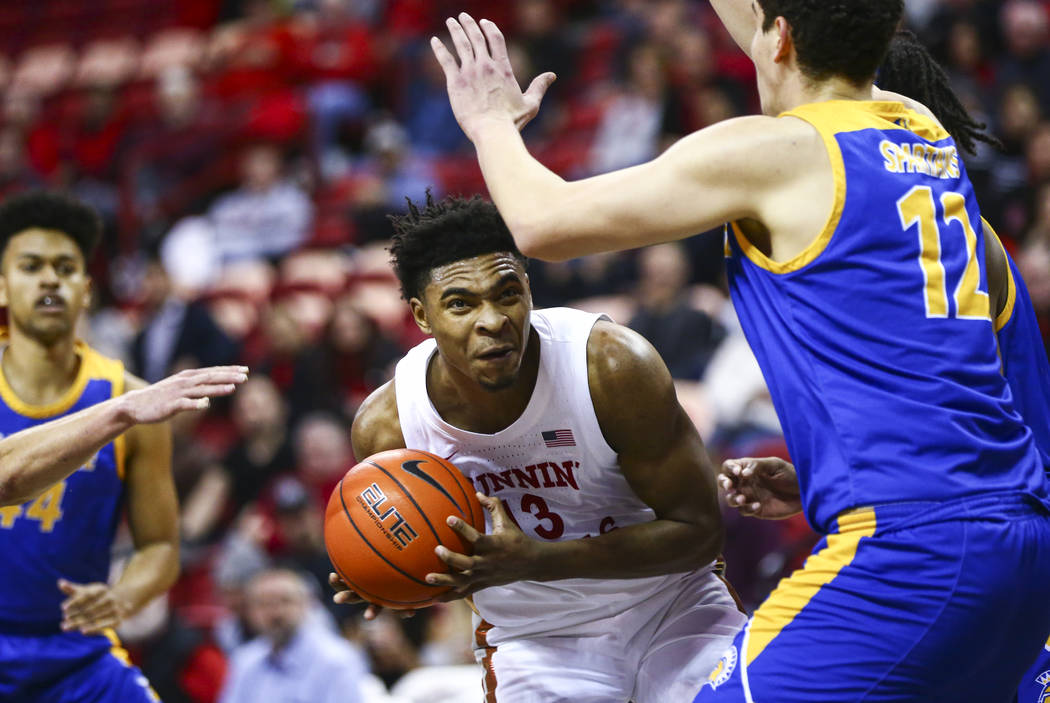 San Jose State doesn't have a record that will capture the attention of many people, but the Spartans own victories over New Mexico and UNR.
UNLV was well aware of that when the Rebels took the Thomas & Mack Center court Wednesday, and they didn't play down to their competition in leading by as many as 20 points in a 98-87 victory.
The Rebels (10-9, 5-1 Mountain West) have won six of seven games, and this was their highest-scoring output since defeating Southern Utah 101-82 on Nov. 25, 2017.
Six UNLV players scored in double figures, led by Marvin Coleman with 17 points and Amauri Hardy and Bryce Hamilton with 16 apiece.
"A good team win," UNLV coach T.J. Otzelberger said. "I thought our guys did a tremendous job sharing the basketball, as well as we've done all year."
Seneca Knight led San Jose State (6-13, 2-5) with 30 points.
One of his teammates, Samuel Japhet-Mathias, was escorted into the locker room shortly before halftime after getting into a verbal altercation with an usher and some UNLV fans.
Here are three takeaways from UNLV's victory:
1. Getting the expected wins
Few expected UNLV to be 5-1 in conference after struggling in nonconference play, but here the Rebels are against a mostly weak schedule. Their 70-53 victory over Utah State the notable exception.
But the opponents' talent level doesn't mean much in a conference ruled by parity. San Diego State being the notable exception.
Upsets occur on a regular basis in the Mountain West, so the fact Rebels took care of business is important. Now they've put themselves in position to have a say in how the conference race plays out beyond the Aztecs.
"We don't want to overlook anyone, especially on our home court," Coleman said.
The Rebels will be tested in the next week and a half with games against New Mexico, UNR and San Diego State coming up. UNLV will be a serious challenger for a top two or three seed or in the middle of the mix with most of the other Mountain West teams.
2. M-V-P?
Maybe fans should start chanting that when Coleman goes to the free-throw line.
The former walk-on from Foothill High School, who couldn't get on the court early in the season, has been the main reason behind the Rebels' surge.
"He's a born leader," said UNLV guard Jonah Antonio, who scored 15 points. "Even when he wasn't playing early in the year, he never pouted. He was just ready to go every day. He's playing really well, and he's leading our team right now."
Coleman not only led the Rebels in scoring against San Jose State, but also had eight assists and six rebounds.
Otzelberger will have a decision when point guard Elijah Mitrou-Long returns from a broken thumb either late this month or early February, but it's difficult to see him taking Coleman out of the starting lineup if he continues to play like this.
3. Defending a Spartan Knight
UNLV did what it could to slow Knight in the first half, even double teaming him. Knight scored 18 points in the first half to keep the Spartans in the game as they trailed 38-32.
He entered the game averaging 13.7 points, the only Spartan in double figures.
UNLV did a better job defending Knight in the second half, but he still scored 12 points in posting a career high.
Contact reporter Mark Anderson at manderson@reviewjournal.com. Follow @markanderson65 on Twitter.