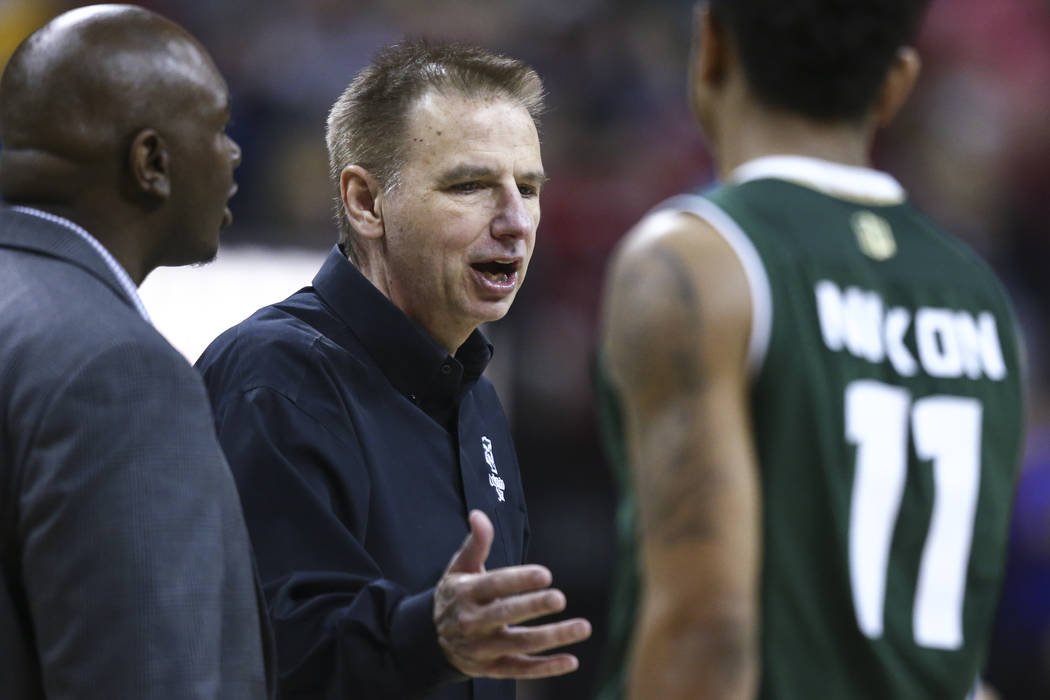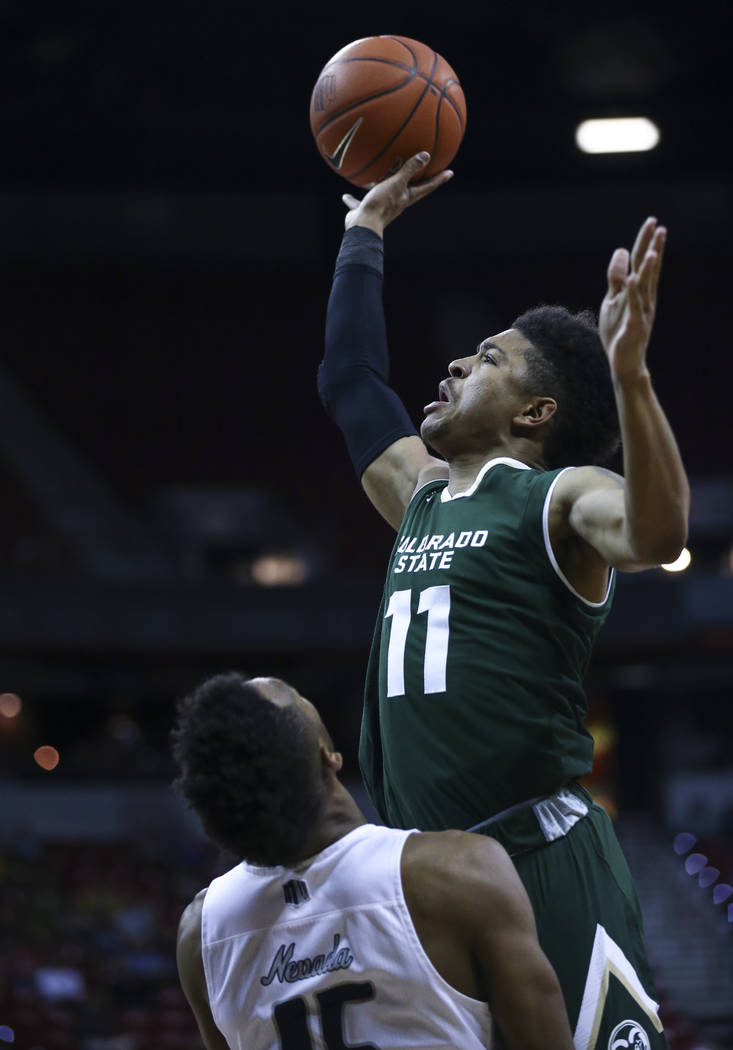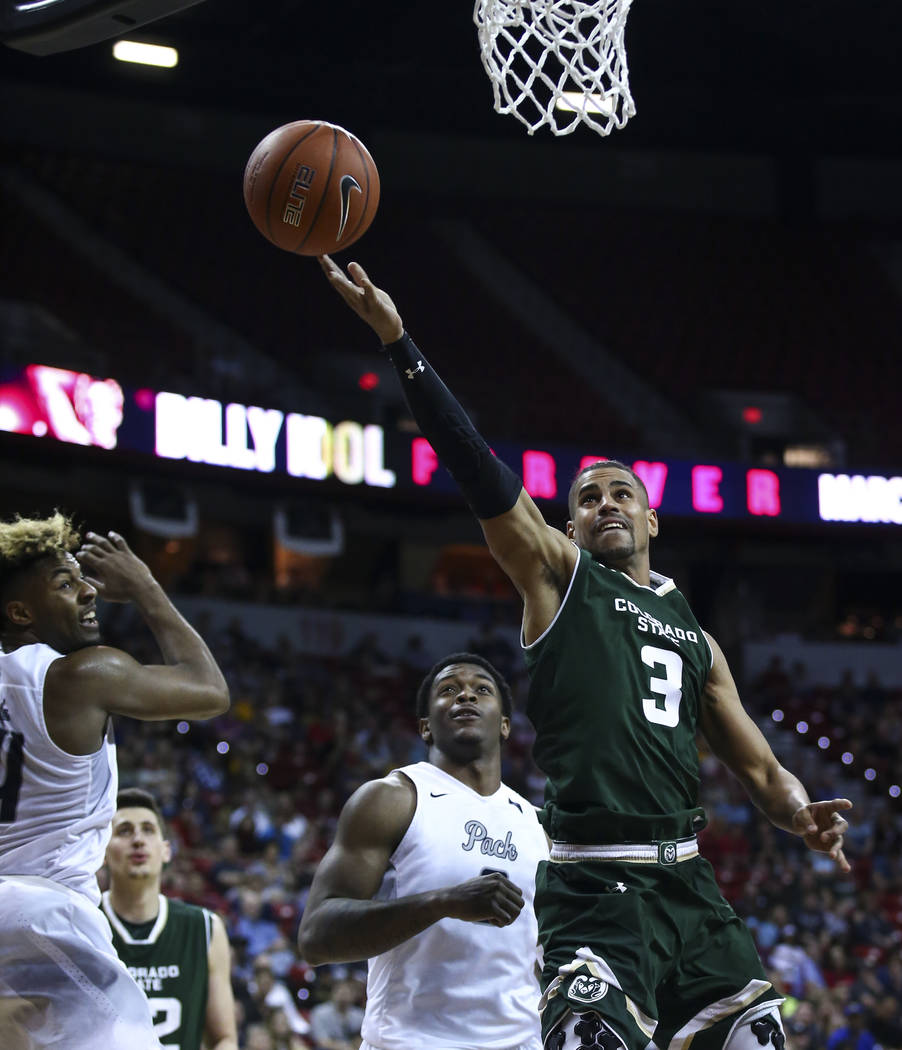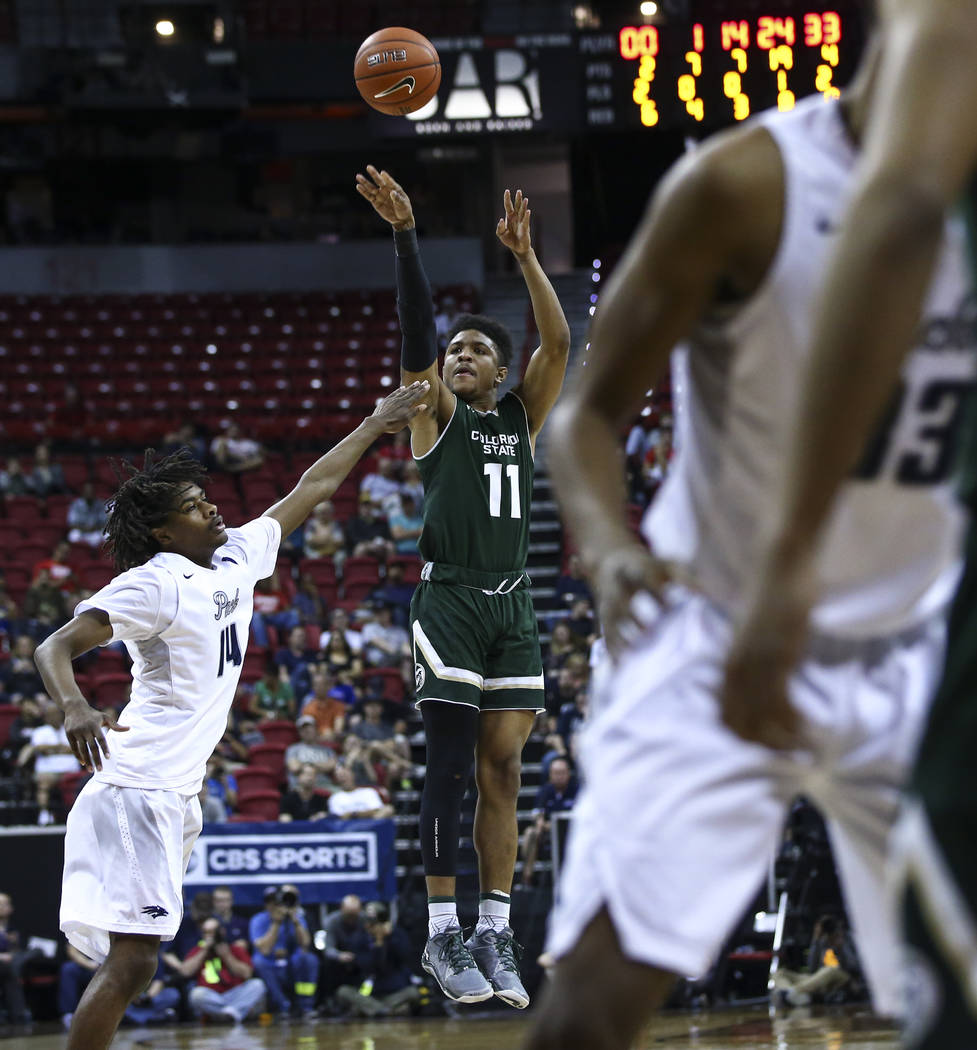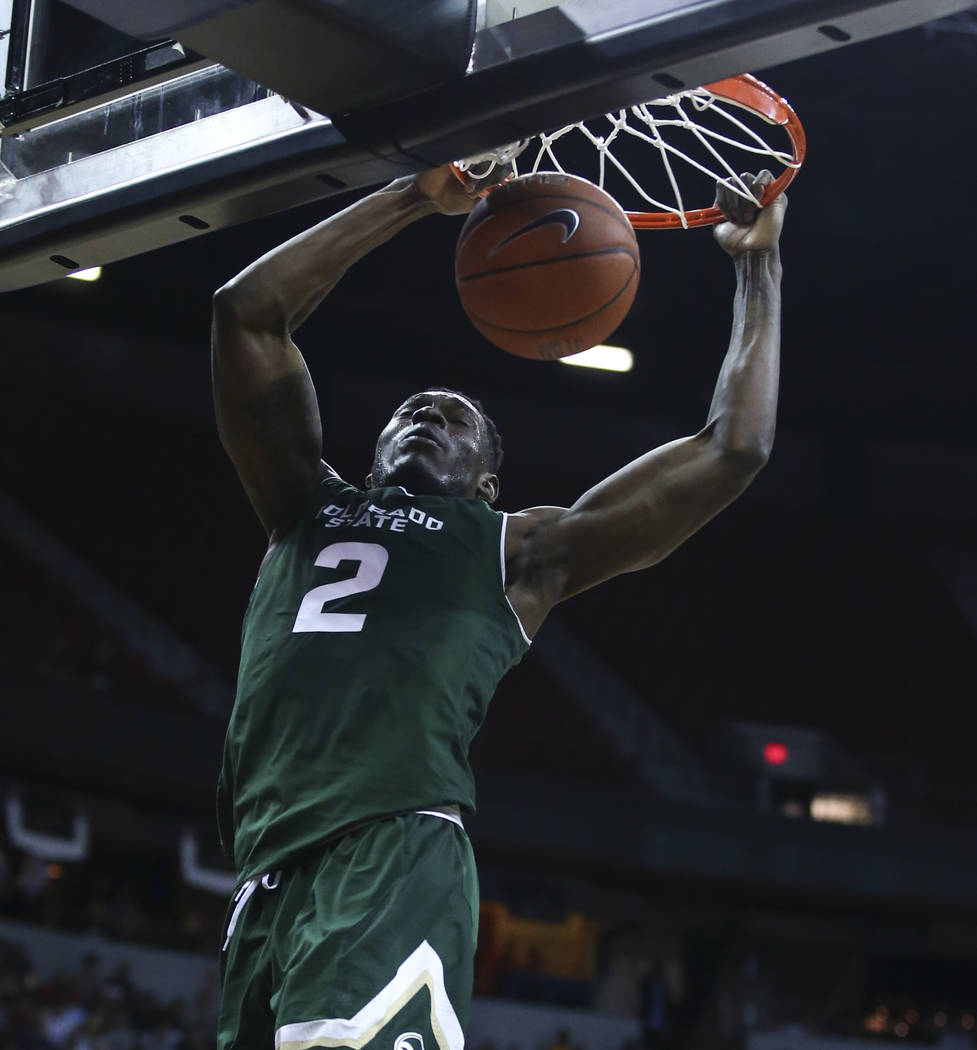 FORT COLLINS, Colo. — Larry Eustachy can look down the sideline Saturday afternoon and see a basketball team that reminds him of his Colorado State squad.
The Rams, like visiting UNLV, have been all over the place.
They lost back-to-back home games to San Diego State and Fresno State this month, won at Utah State and Wyoming, then on Wednesday gave away an eight-point lead at Moby Arena in a 76-71 loss to Air Force.

"I thought we were kind of out of that (inconsistency) until (Wednesday) night," Eustachy said. "You could see it coming. I think particularly young teams seem to get comfortable, especially after a nice road win. It just so happens that you've got to go back home, and you kind of take an opponent lightly, as much as the coach tries to tell them not to."
UNLV can certainly relate, having gone 0-3 in Mountain West play at home and 2-0 on the road, and the Rebels (13-5, 2-3 MW) hope that trend continues when they meet Colorado State (10-10, 3-4) at 2 p.m. CBS Sports Network will televise the game.
Like the Rams, UNLV comes off a late blown lead, giving away an 11-point advantage and falling 85-81 to New Mexico.
"It's always a challenge to get consistency because there are a lot of variables involved," UNLV coach Marvin Menzies said. "You have to make sure you're doing the things you know work to create a culture of discipline and decision-making so that way you can minimize the mistakes and the miscues. It's a process.
"You can't control how long it's going to take to get that. A lot of that is on the players' commitment, paying attention to the details and doing the right things on and off the floor."
The Rebels will be playing a short-handed Colorado State team. Guard Prentiss Nixon, who leads the Rams in scoring, averaging 17.9 points, is out three to four weeks with a sprained left ankle. His absence affects the Rams beyond the numbers.
"He took five charges in one game, which is five turnovers for the opponent," Eustachy said. "I was just telling my wife, he came in during the (team) meeting on crutches, and he gives you a feeling of more comfortableness, more leadership. So we have to have some of these guys step up. And hopefully we can play with UNLV, but they're awfully talented."
Eustachy has worked with thin lineups and succeeded. Last season, he relied heavily on Gian Clavell and Emmanuel Omogbo to take the Rams to second in the Mountain West during the regular season and then to the conference tournament championship game.
Those players were seniors, and Eustachy said that kind of experience is in short supply this season. He finds it more challenging to get his players' attention at home.
"I like on the road because you get away from fans," Eustachy said. "I think with a young team, you can get them more focused, you spend a little more time with them. Teams change so quickly in a year. You look at who's successful right now. It's really the oldest team in the league, which is Nevada.
"What's staggering is when you have good practices and then that next day you go out and don't play very well. It's typical of young guys."
Thus the wild swings, which are all too familiar to Colorado State and UNLV.
"I've got good guys," Eustachy said. "We've learned the hard way a lot this year."
More Rebels: Follow all of our UNLV coverage online at reviewjournal.com/Rebels and @RJRebels on Twitter.
Contact Mark Anderson at manderson@reviewjournal.com. Follow @markanderson65 on Twitter.