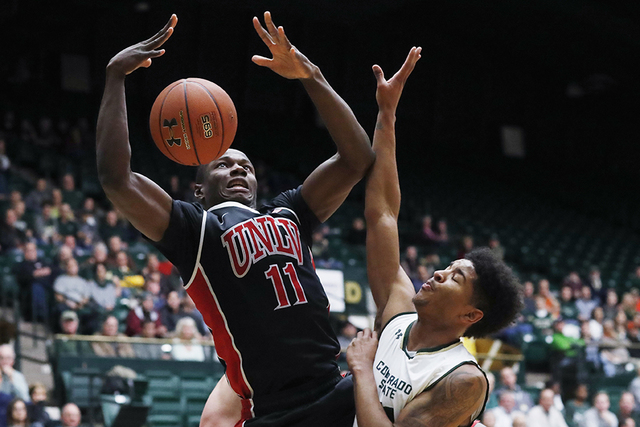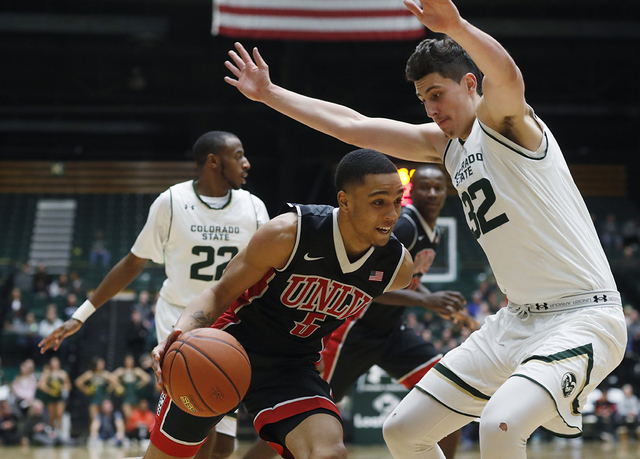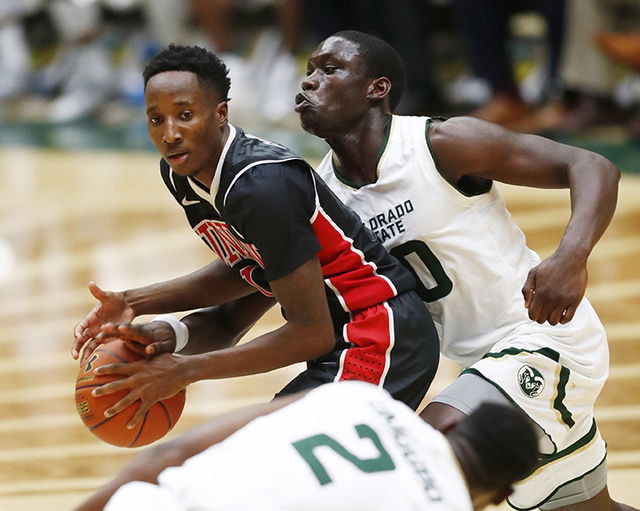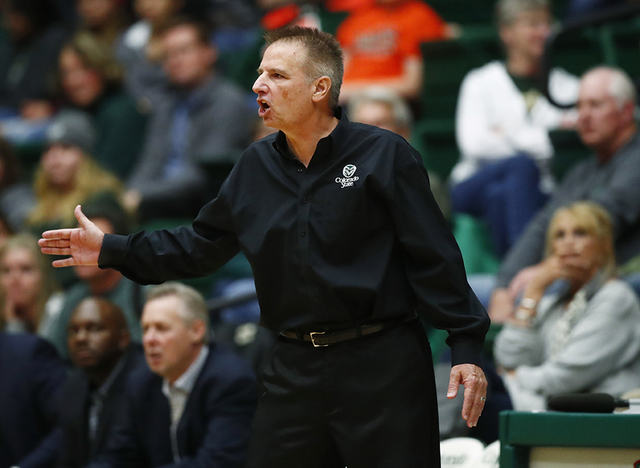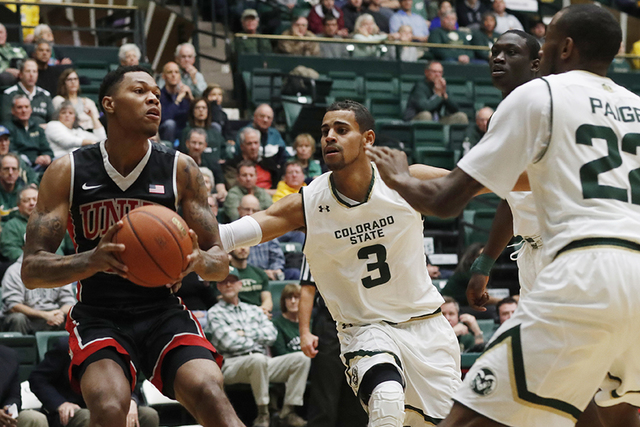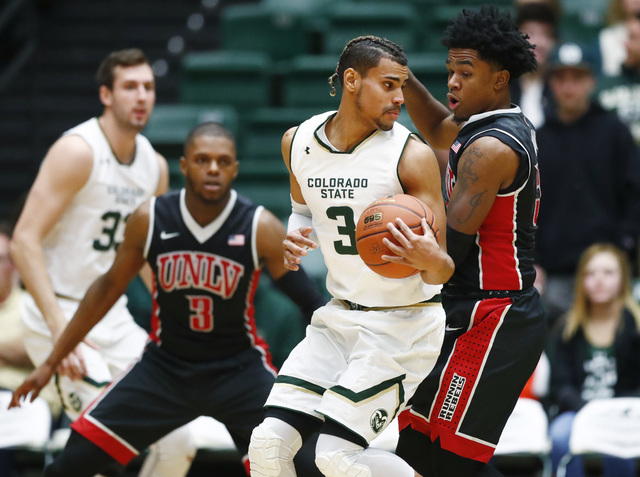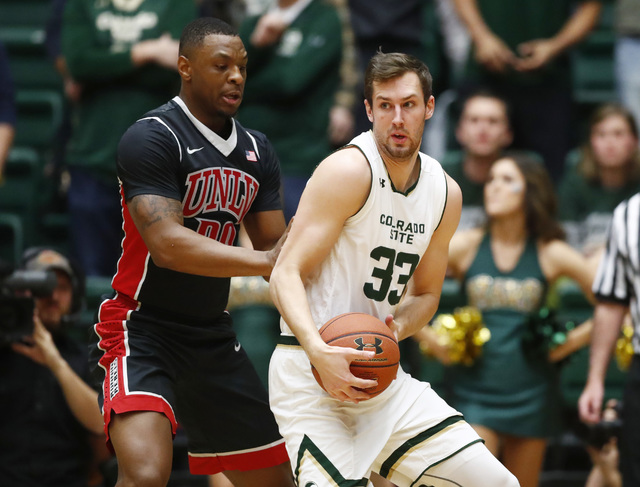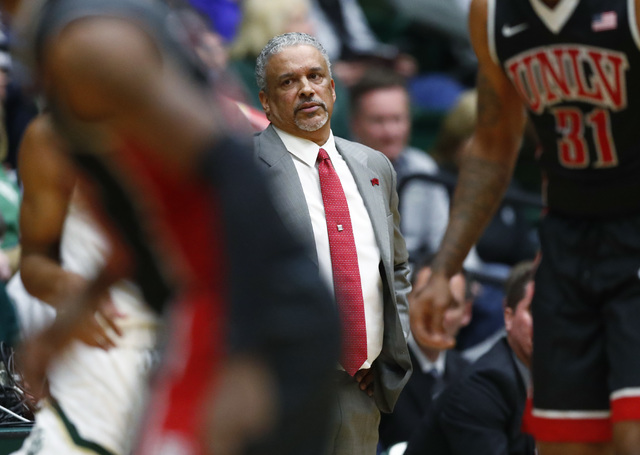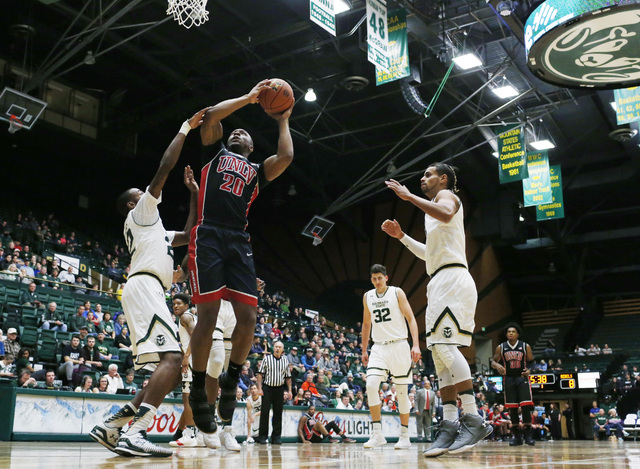 FORT COLLINS, Colo. — UNLV's offense was humming for the first 15 minutes, but that's when it all fell apart for the Rebels.
They suddenly stopped taking care of the basketball and struggled to make shots.
And Colorado State took over.
UNLV never recovered, losing its Mountain West opener 91-77 on Wednesday night at Moby Arena.
Colorado State turned a 41-32 deficit with 5:04 left in the first half into a 61-46 lead 3:54 into the second half, a 29-5 run for the Rams.
"That was just on us," said UNLV guard Kris Clyburn, who had 12 points and nine rebounds. "We had a couple of miscues, a couple of turnovers, and that led out to them getting transition points. Once we limit that, we should be in better shape."
This game figured to provide clarity on where the Rebels (7-7) stand after playing a brutal nonconference schedule, with the results playing out mostly as expected. The Rams (9-5) had lost three in a row and were trying to find their way as well, so the matchup looked competitive.
"We learned a lot," Clyburn said. "We've got a lot of things to clean up on the defensive end mostly. Clear up the turnovers, too. Once we get those two things together, we'll be a lot better."
The Rebels did play well early.
UNLV, in fact, came out blazing, making six of its first nine 3-pointers to take that nine-point lead before the game got away.
The Rebels then went cold and got sloppy. They didn't make another field goal the rest of the half and committed three turnovers in the final three minutes as the Rams went on a closing 14-2 run to take a 46-43 halftime lead.
Colorado State kept the momentum rolling into the second half, and Gian Clavell made three consecutive 3-pointers to put the Rams ahead 57-46. They had struggled to incorporate him into the lineup after a nine-game suspension for an arrest for false imprisonment with a domestic violence enhancement.
Clavell, who averaged 20.8 points in the first 10 games a year ago before breaking his hand, and the Colorado State offense might have found its rhythm at UNLV's expense. He finished with 21 points and 11 rebounds, and Rams teammates Emmanuel Omogbo scored 15 and 13.
Colorado State made 48.5 percent of its shots, compared with 38.1 percent for UNLV, and outrebounded the Rebels 47-37.
Troy Baxter Jr. led UNLV with 15 points, one of five Rebels in double figures.
The Rebels now need to recover from this defeat, and they have shown an ability to do so, following four losses with victories. They next play Wyoming in the conference home opener at 1 p.m. Saturday at the Thomas & Mack Center.
"This is only one game," Clyburn said. "We're going to put this behind us and get on the plane and go back to Vegas and prepare for Wyoming."
Contact Mark Anderson at manderson@reviewjournal.com or 702-387-2914. Follow @markanderson65 on Twitter.
VS.