UNLV ends 11-game losing streak to San Diego State, 88-78
January 27, 2018 - 9:14 pm
Updated January 27, 2018 - 11:44 pm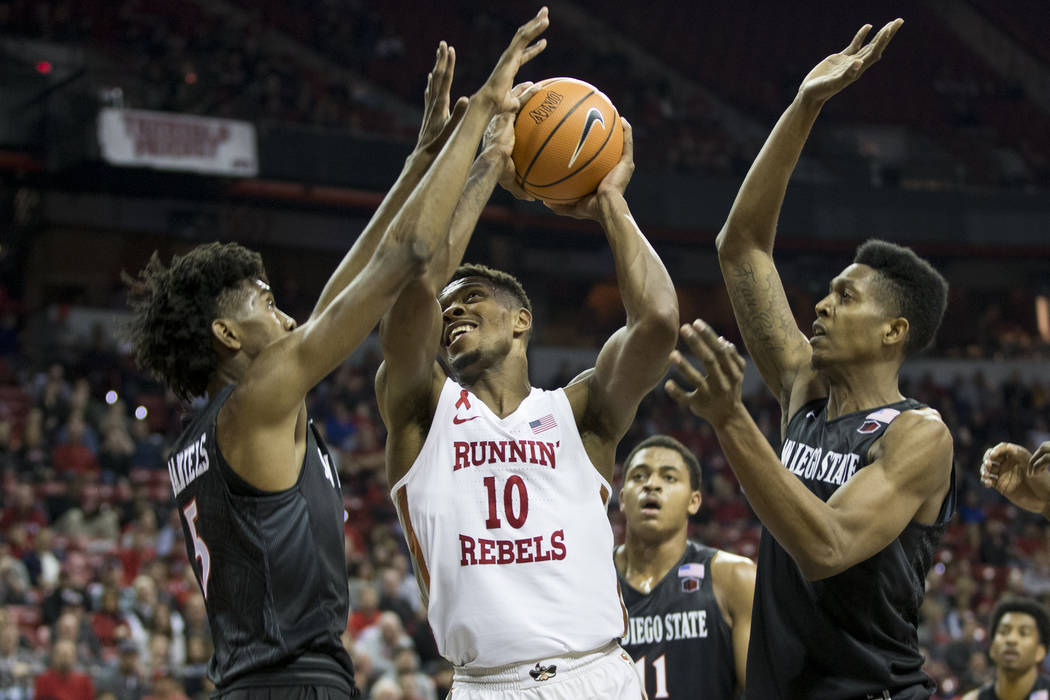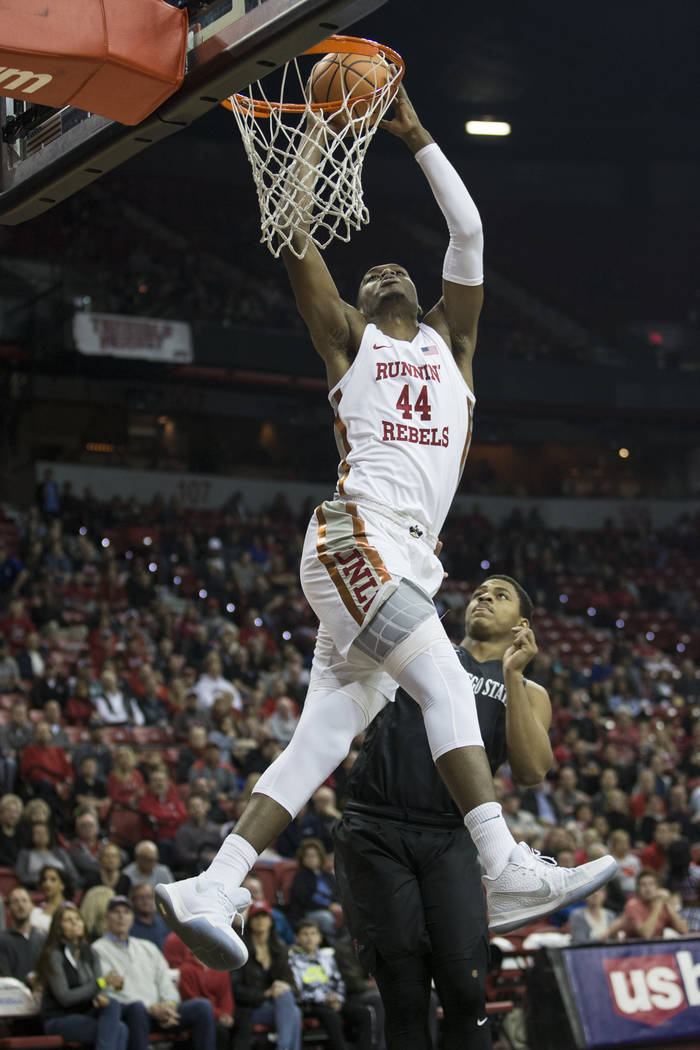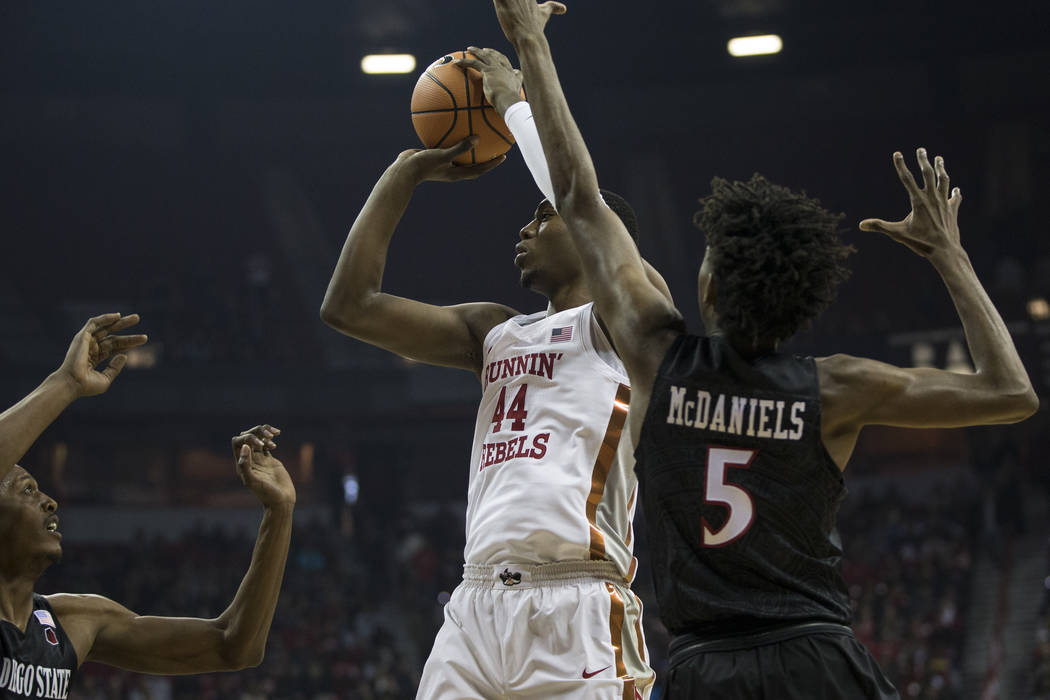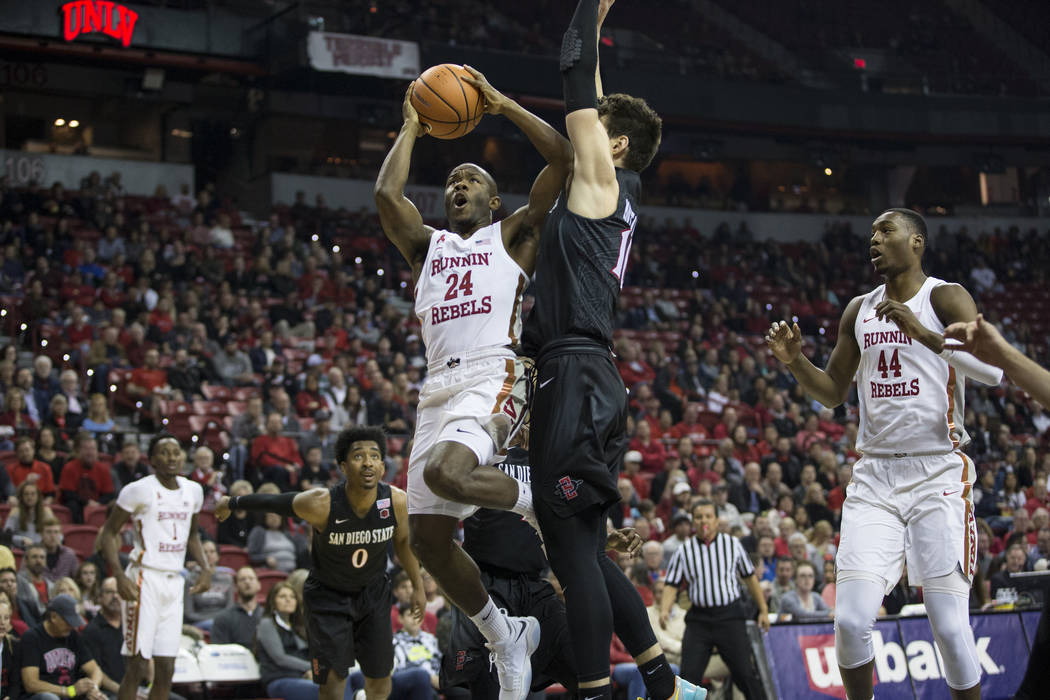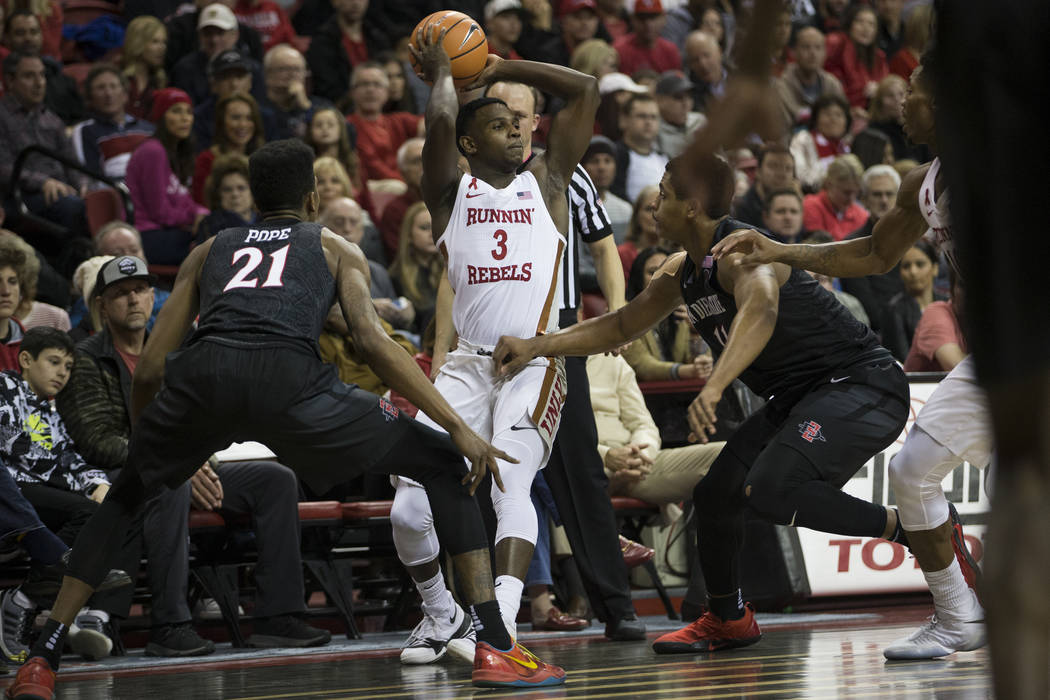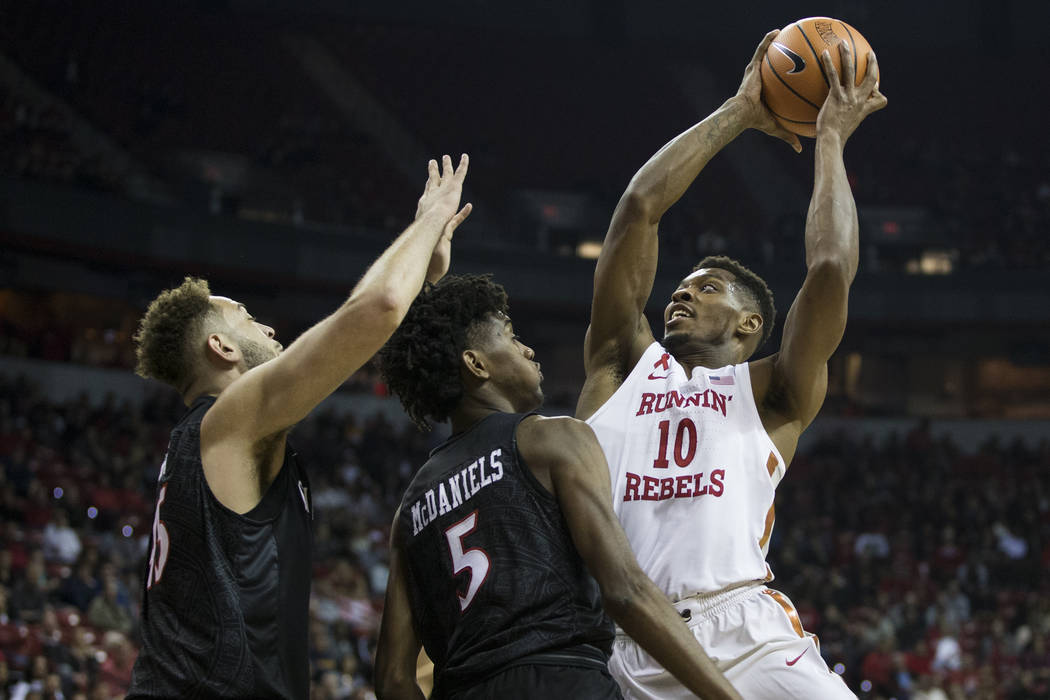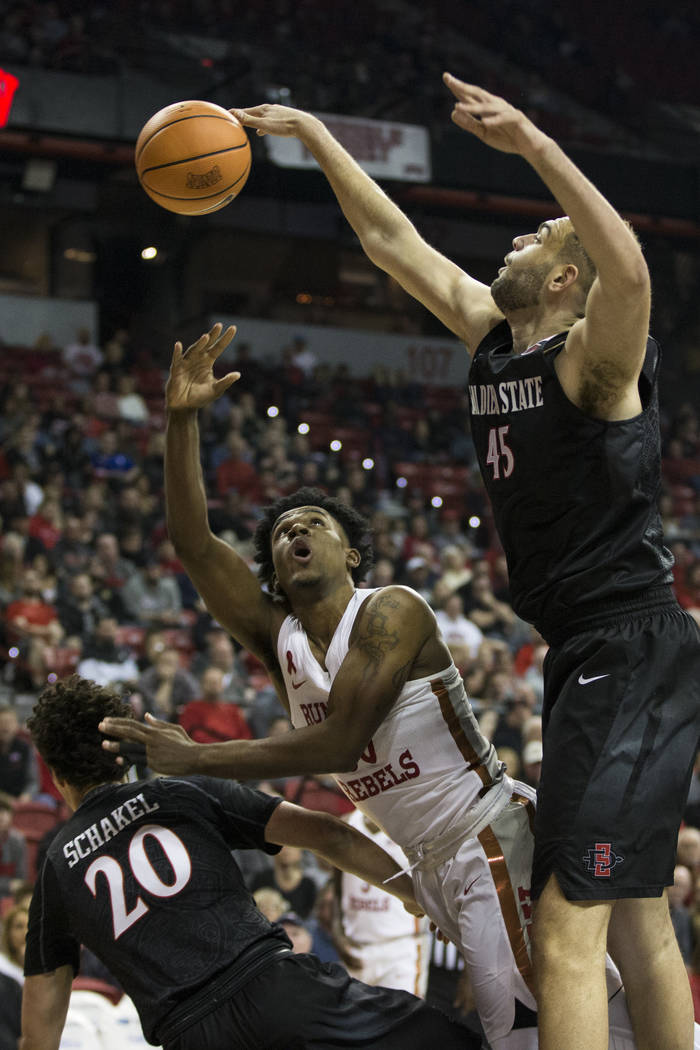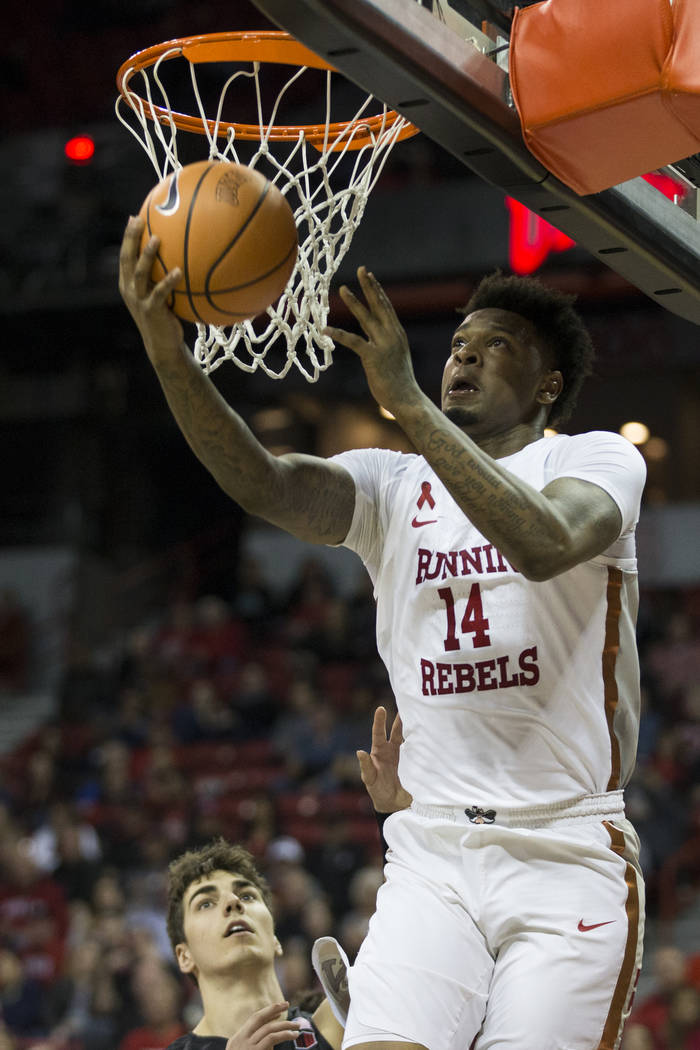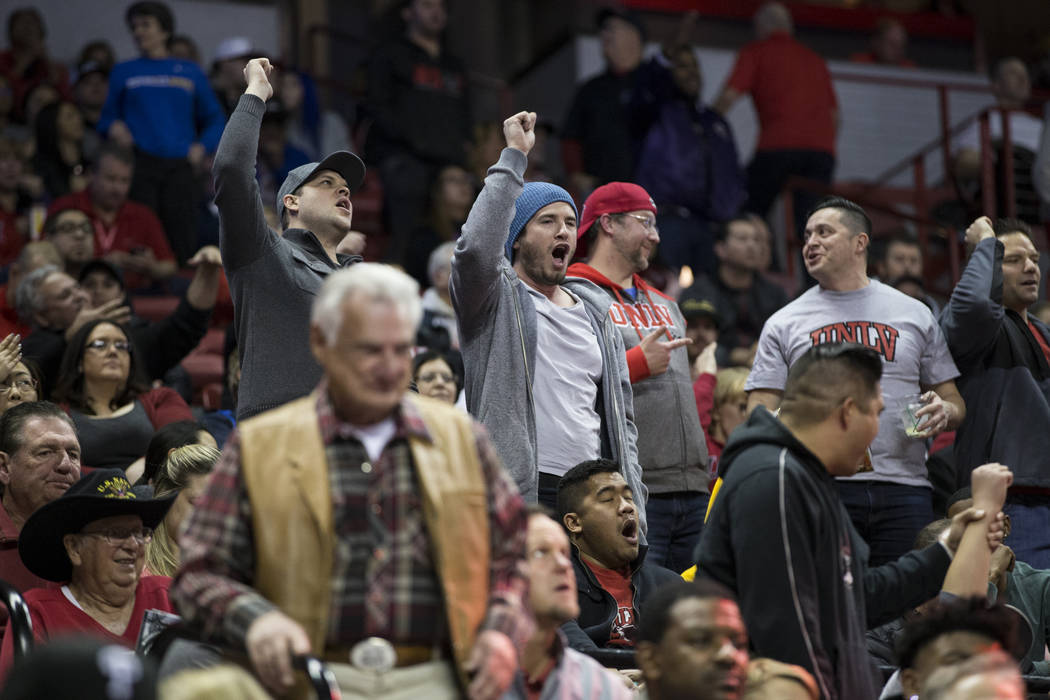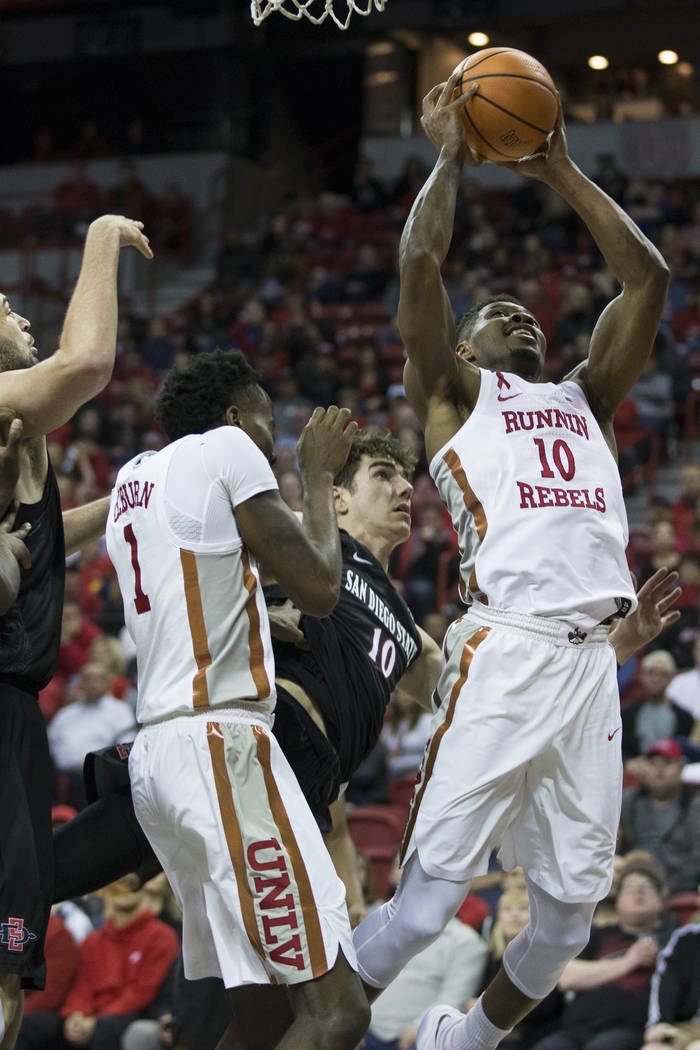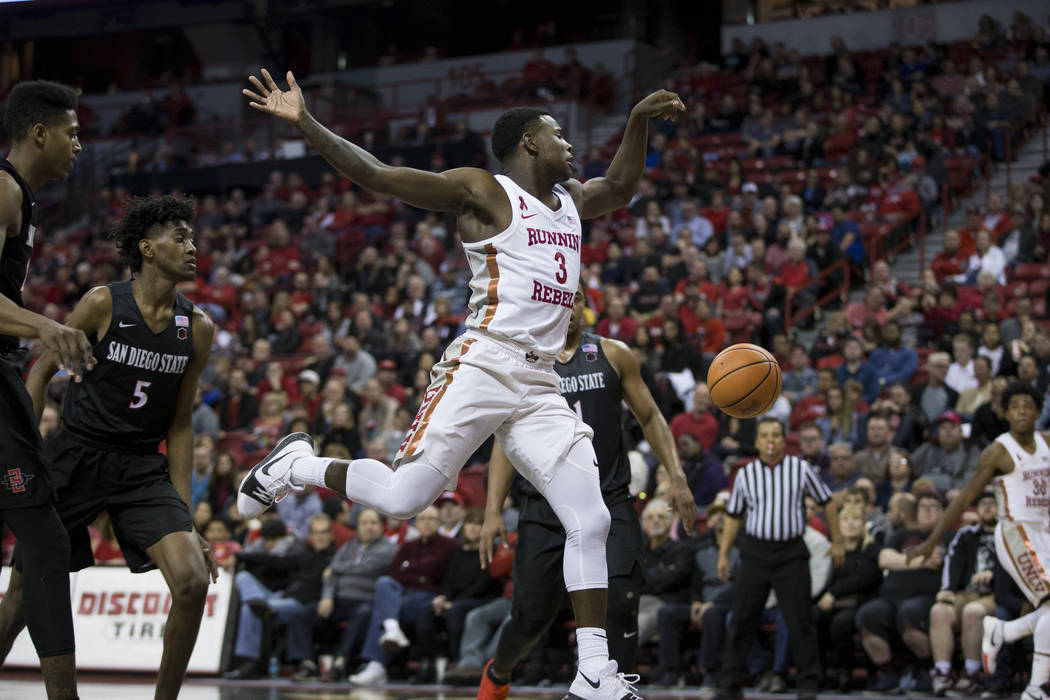 UNLV's 11-game nightmare of a series losing streak is over.
Behind the strong play of post players Shakur Juiston and Brandon McCoy, the Rebels ended that long dry spell against San Diego State, defeating the Aztecs 88-78 on Saturday night at the Thomas & Mack Center.
Juiston and McCoy each scored 21 points, with Juiston also grabbing 11 rebounds and McCoy seven.
"This win was tremendous, not only for us, but the program and the fans that came out to support us today," Juiston said. "Going forward, it's going to build our confidence knowing that we beat a great team tonight. That means we can go out and compete with anybody on any given night."
This was the first Mountain West home victory of the season for the Rebels (15-6, 4-4 MW).
"A great game, great effort," Rebels coach Marvin Menzies said. "I'm really proud of our guys. I'm happy for them to get the monkey off their back from the streak of losses to a phenomenal program."
UNLV made 58.6 percent of its shots, and the Rebels turned back every Aztecs' surge. The last occurred after San Diego State made a nine-point run to cut the Rebels' lead to two points with 4:30 left. McCoy then delivered a jumper to start a six-point UNLV run, and the Aztecs didn't get any closer than six points after that.
In addition to the two inside stars, two other Rebels reached double figures in scoring. Jordan Johnson scored 14 points and Jovan Mooring 12.
Jeremy Hemsley came off the bench to score 19 points for San Diego State (12-8, 4-5). He replaced guard Trey Kell, who injured his left ankle less than four minutes into the game.
As for the Rebels, they next host San Jose State on Wednesday.
"It's an incredible relief when you win, but it's not as exciting as you want it to be because we've got to move on to the next game," Menzies said. "But I'll savor this one for the evening."
More Rebels: Follow all of our UNLV coverage online at reviewjournal.com/Rebels and @RJRebels on Twitter.
Contact Mark Anderson at manderson@reviewjournal.com. Follow @markanderson65 on Twitter.