UNLV ends nonconference play with win over Eastern Michigan
Updated December 28, 2019 - 3:48 pm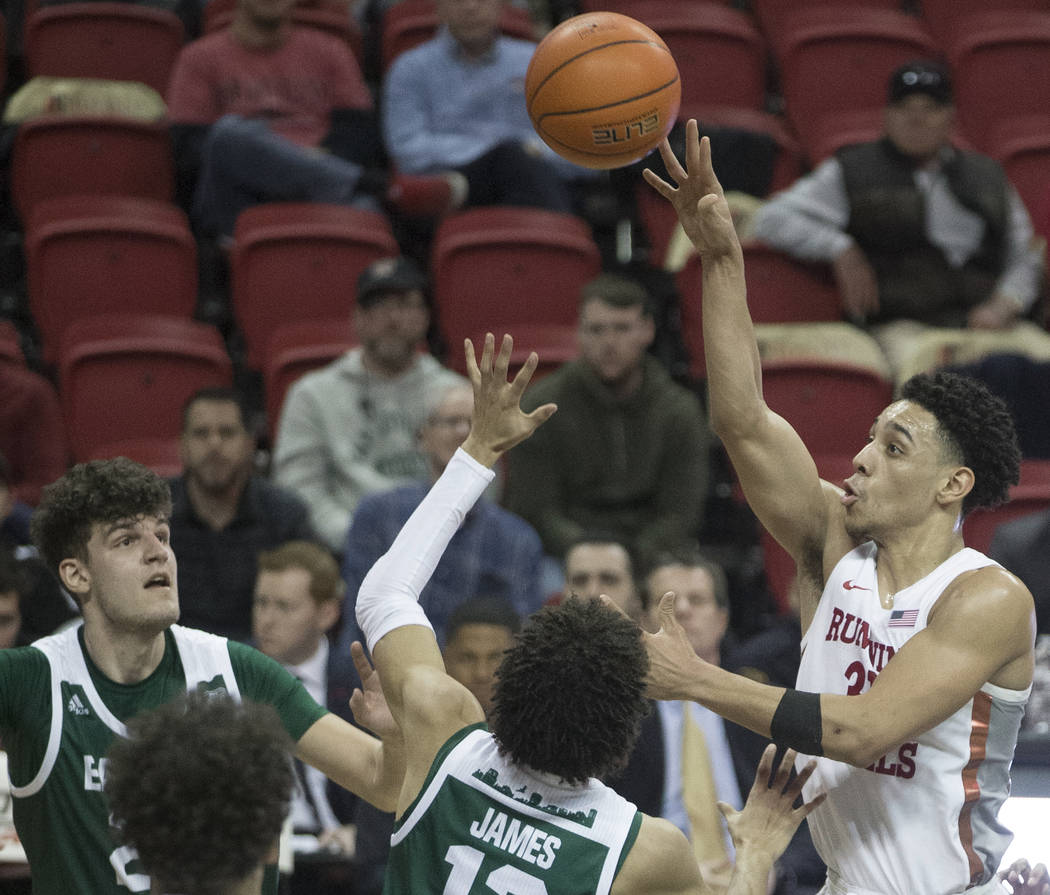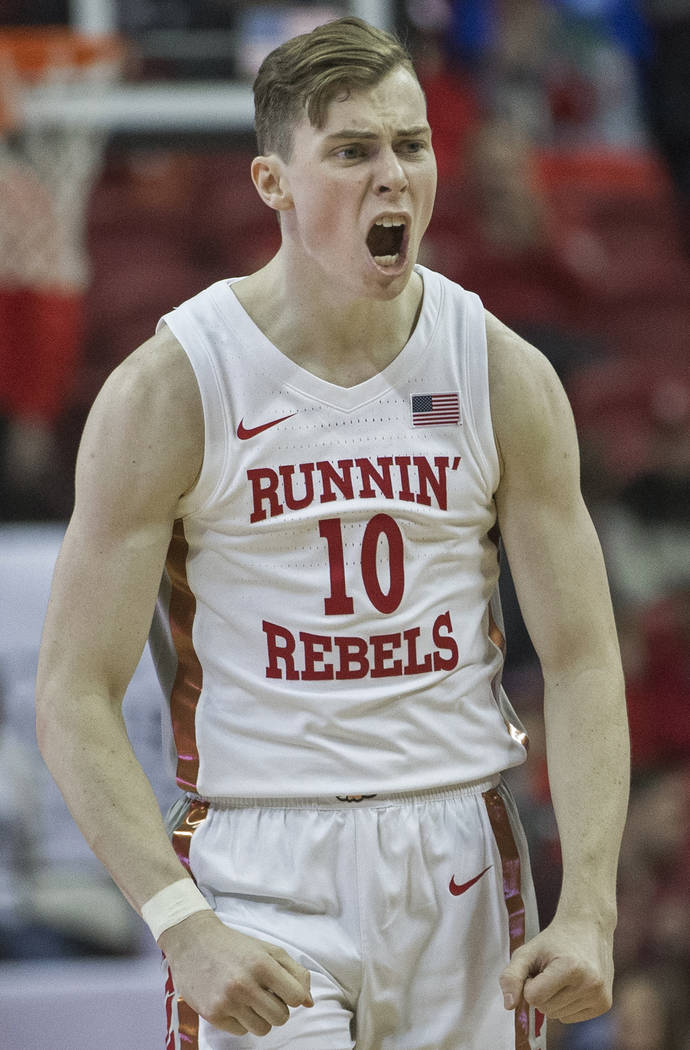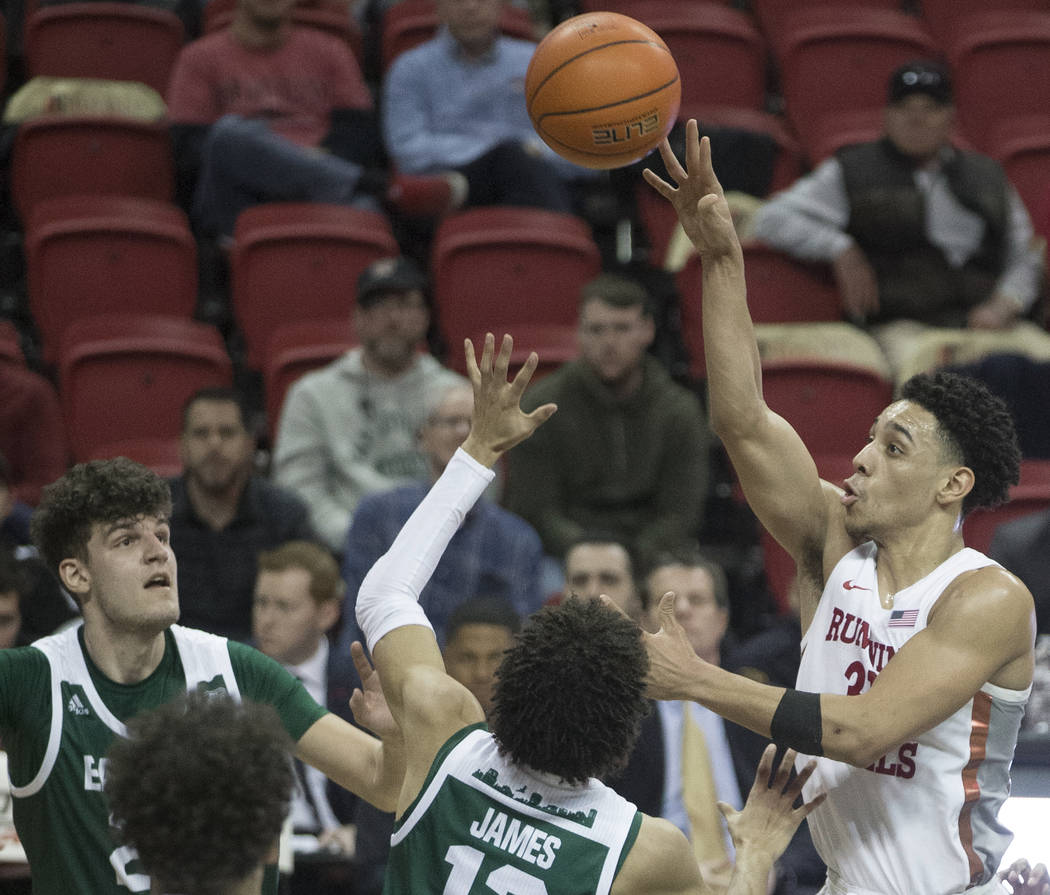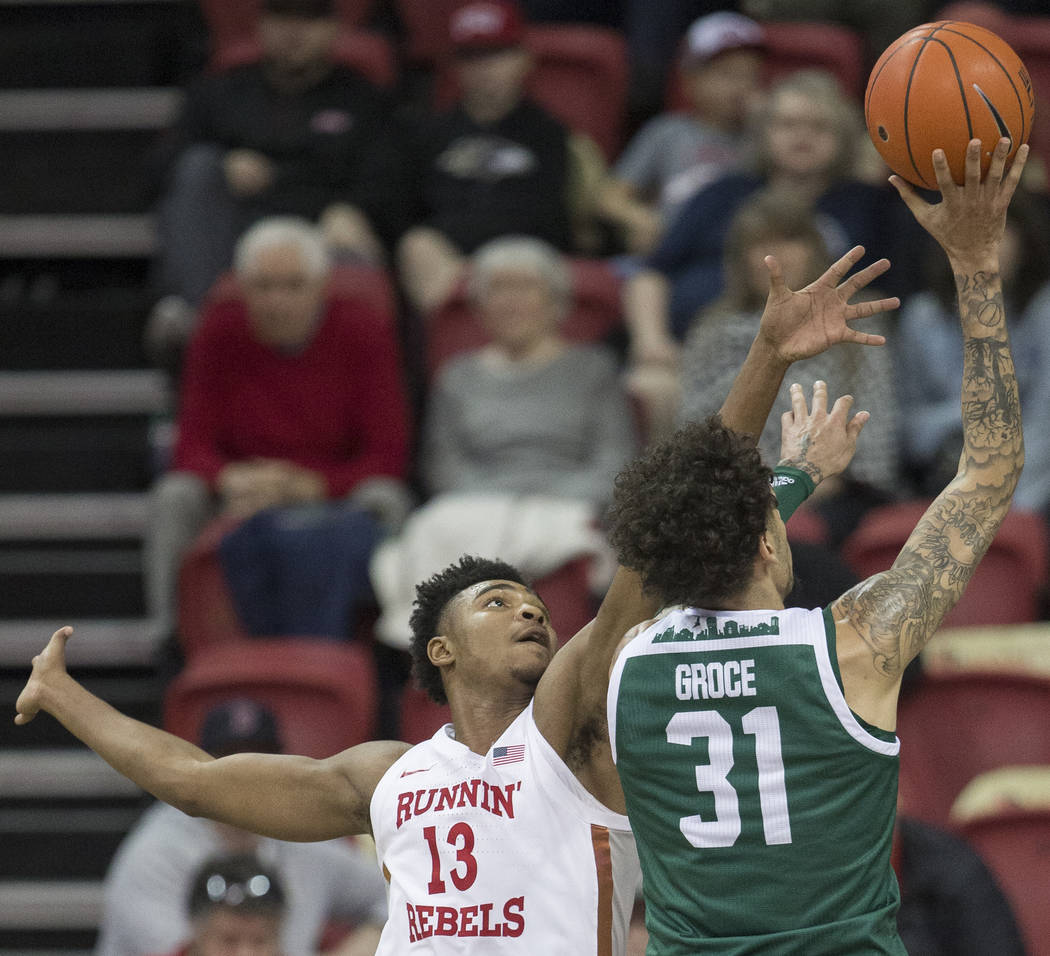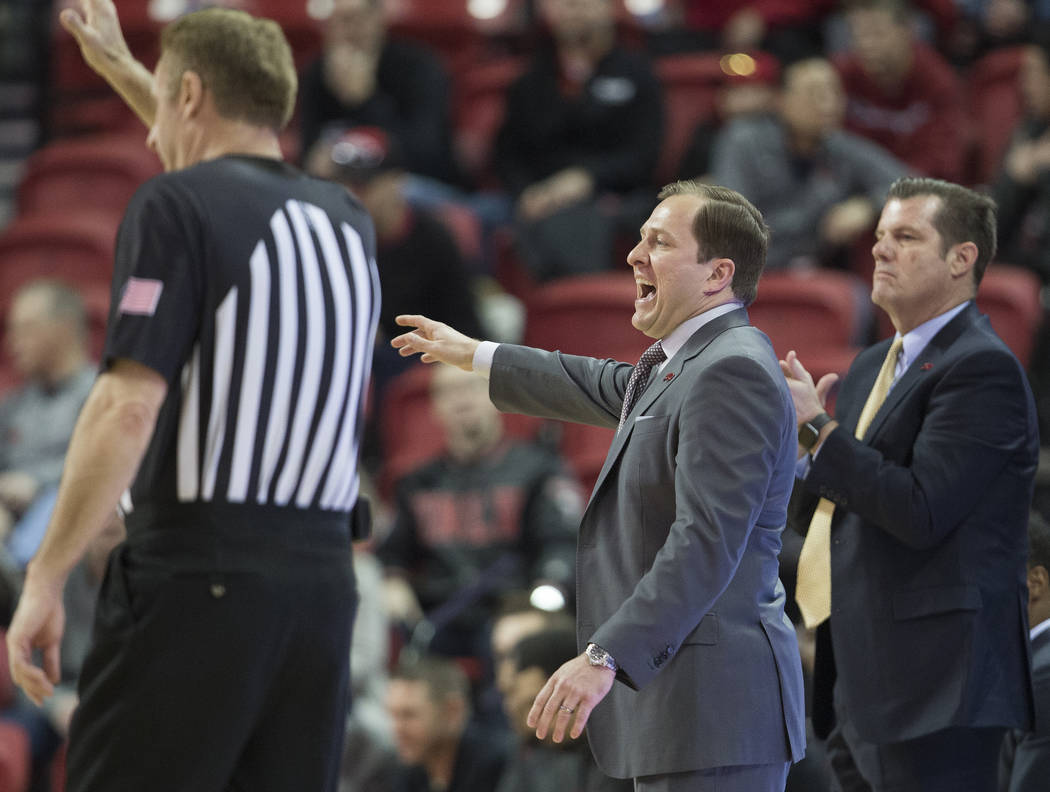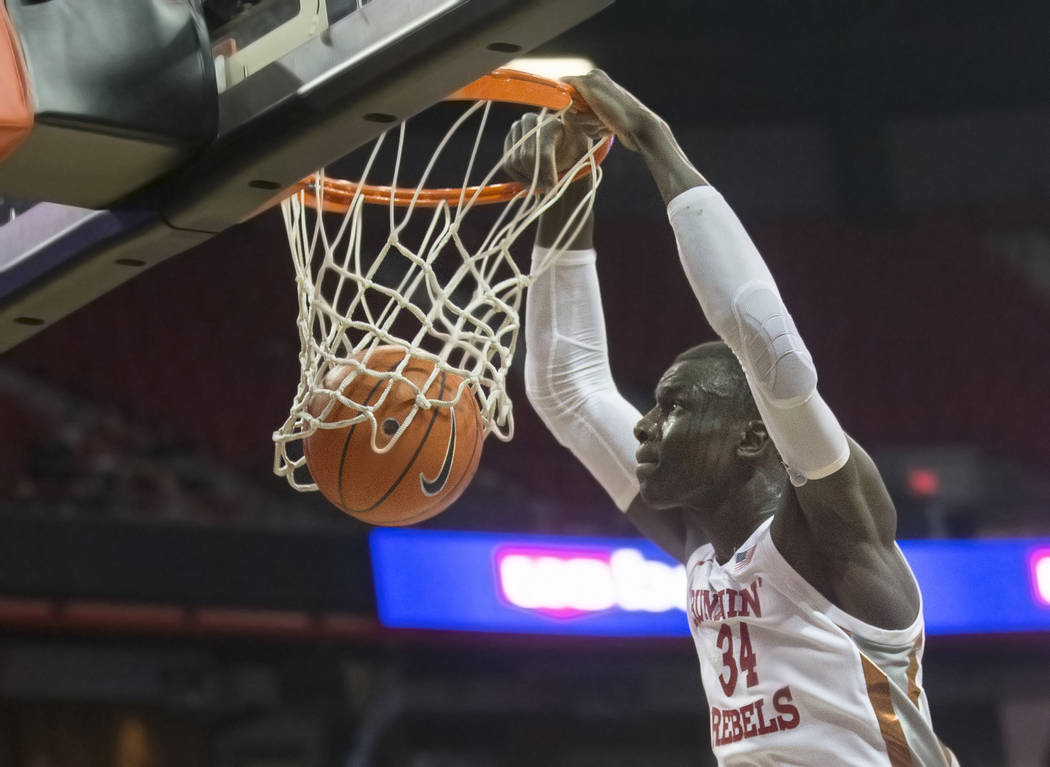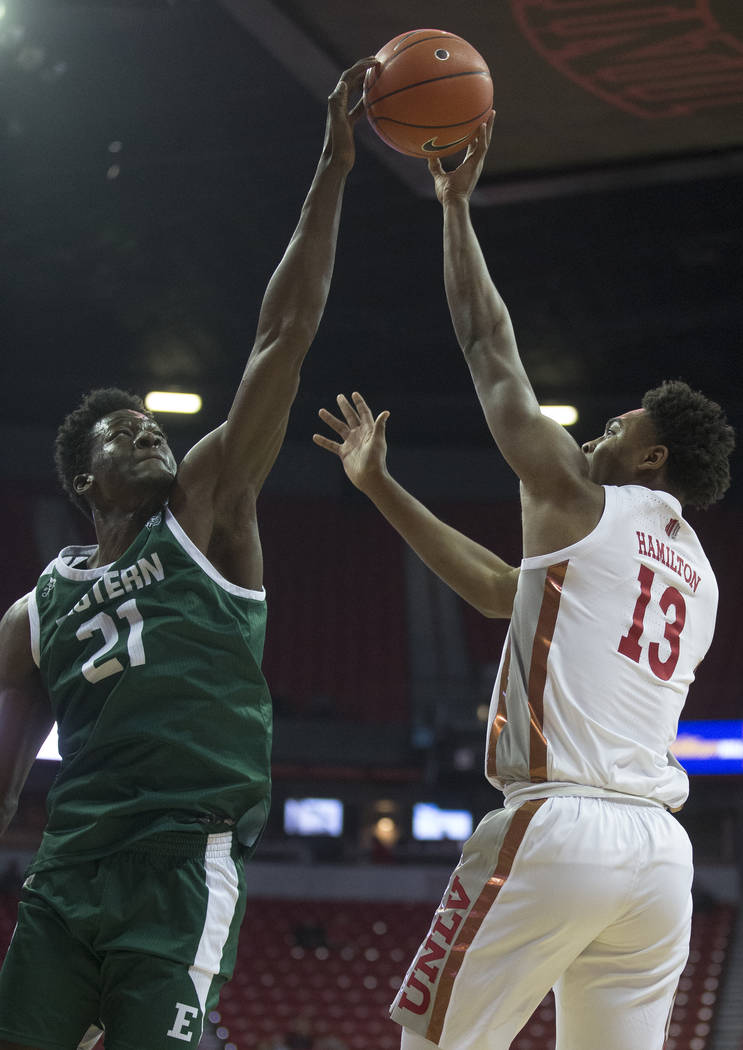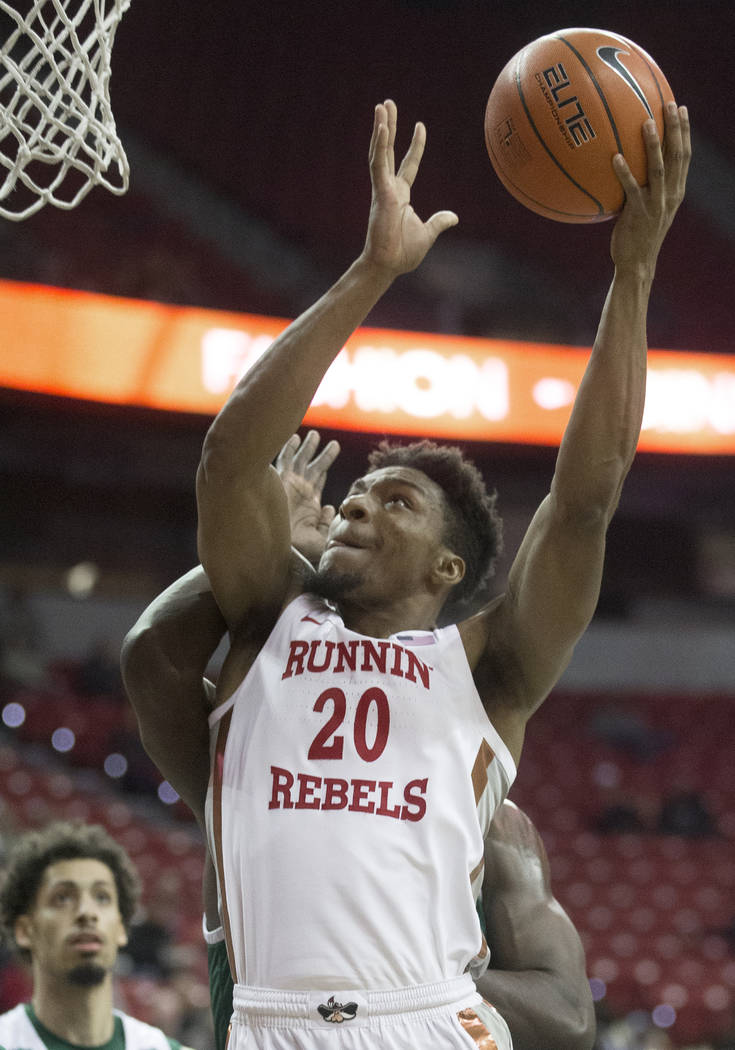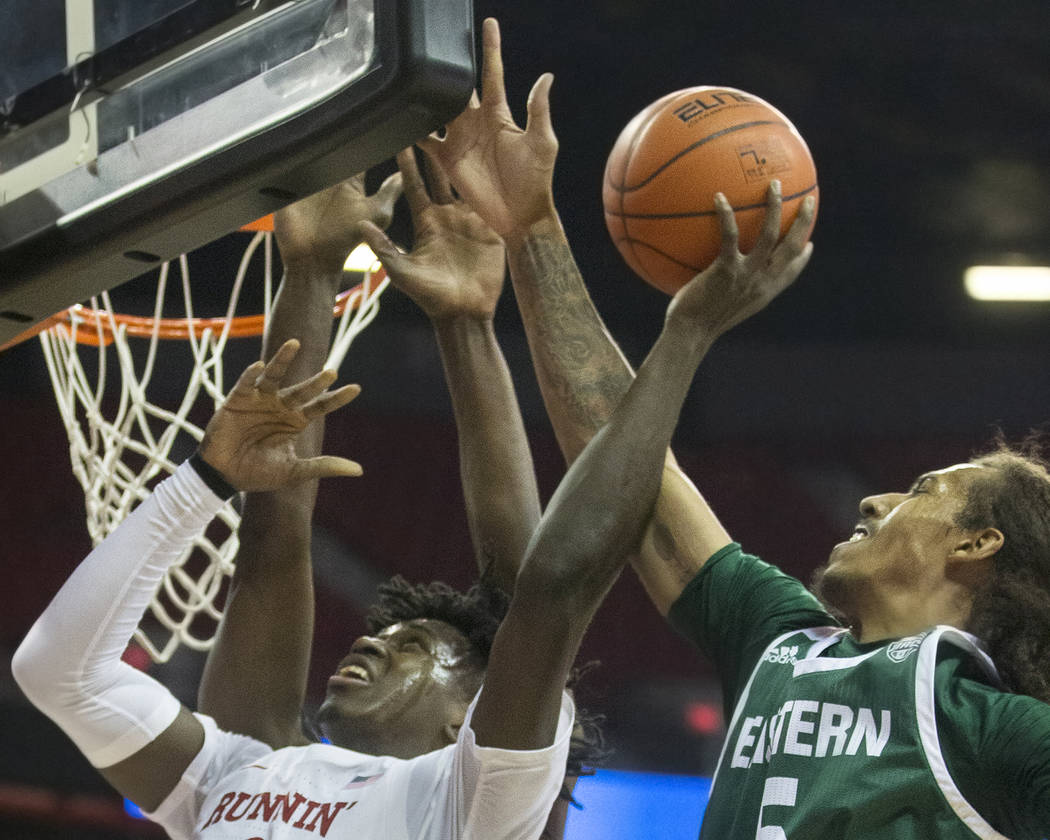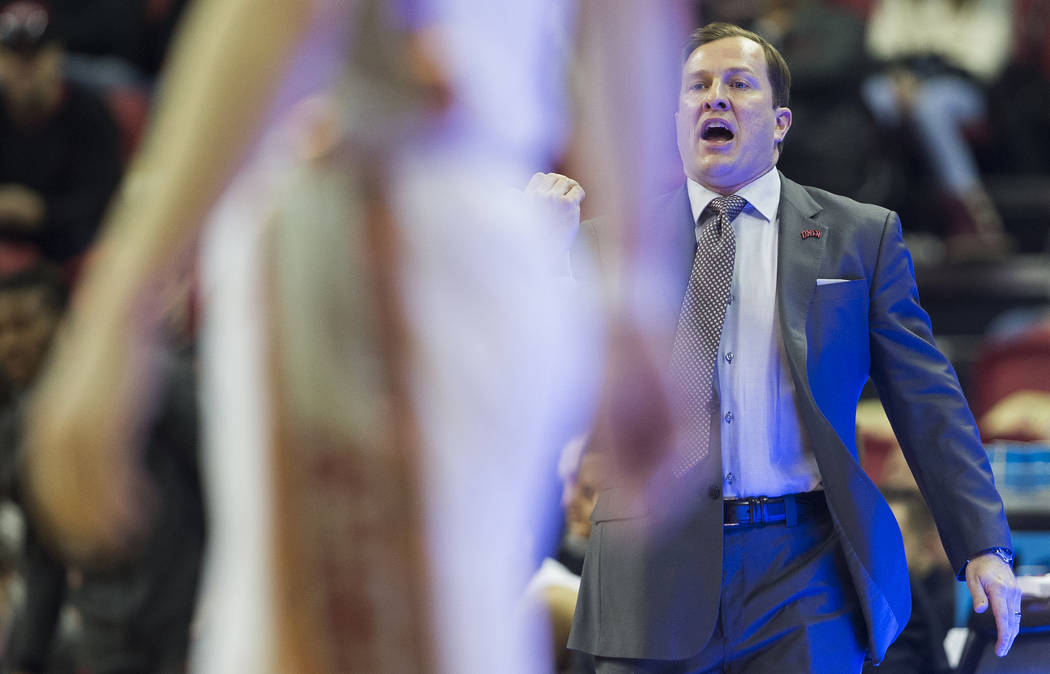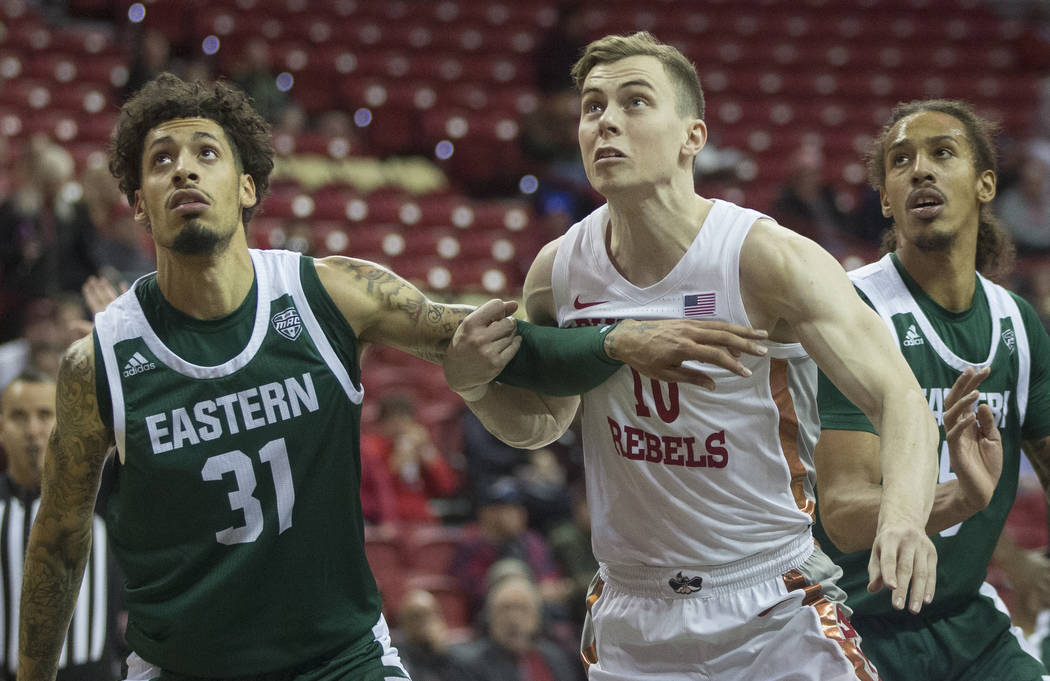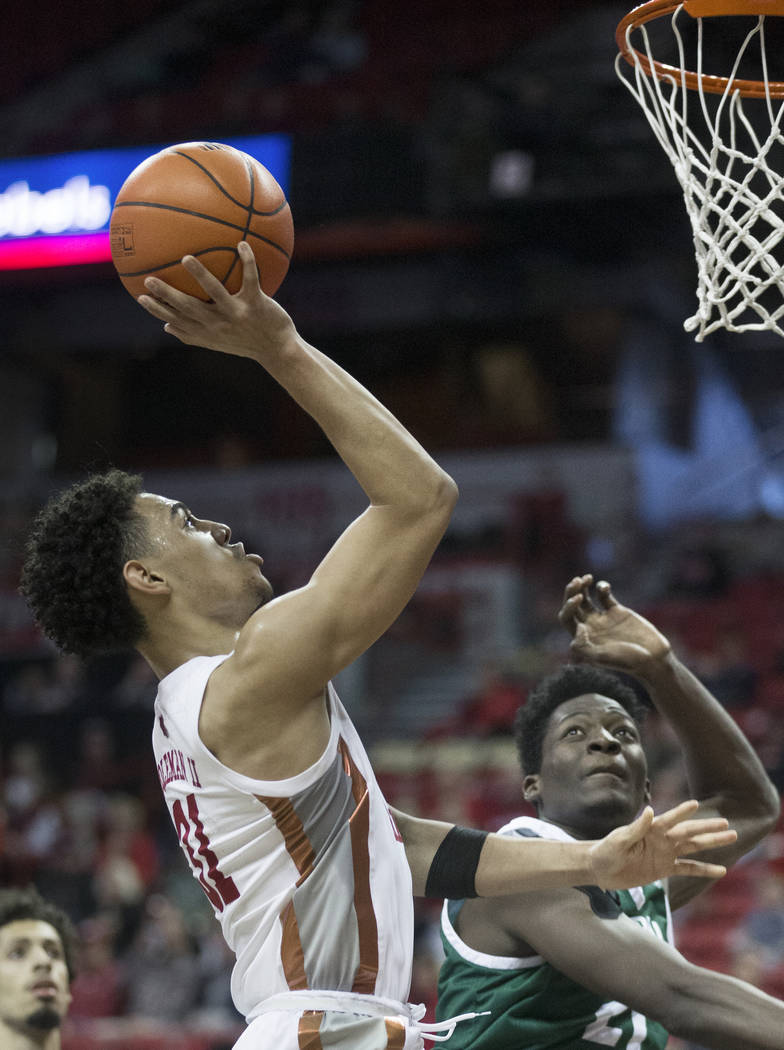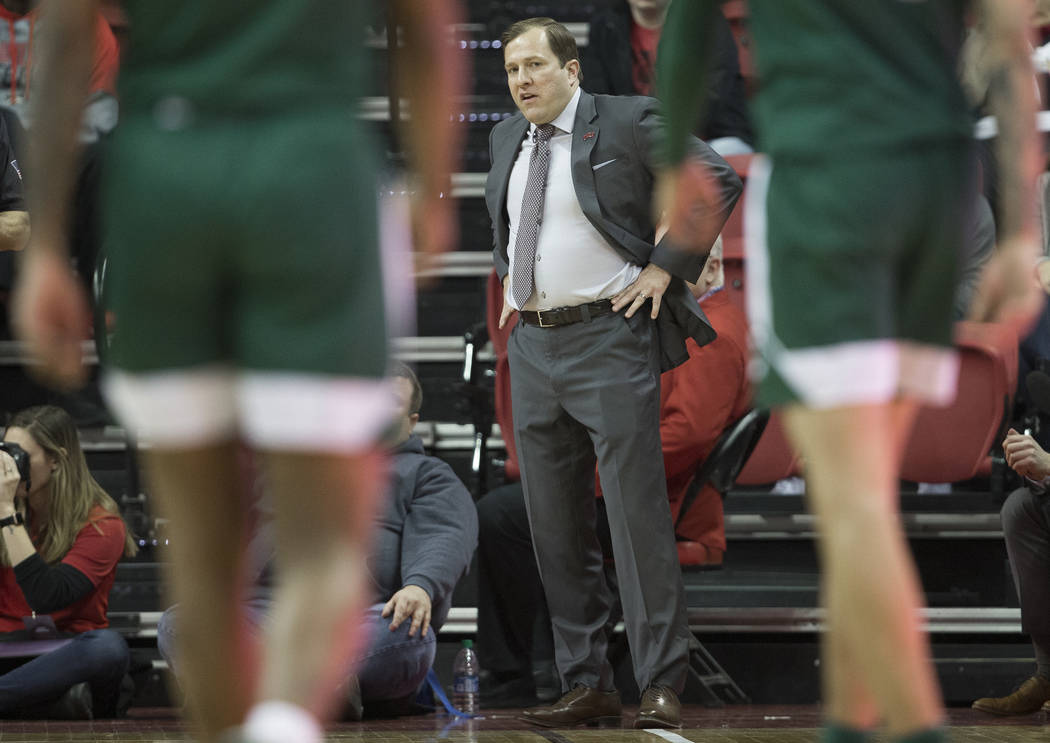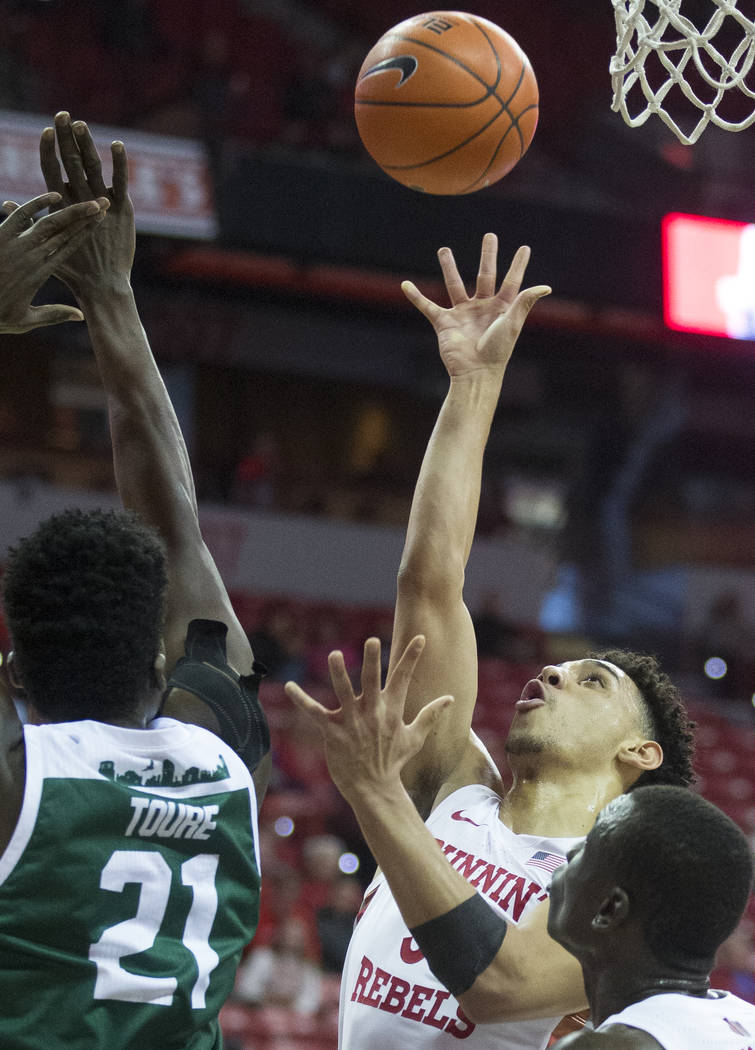 A bad loss appeared in the making for UNLV as Eastern Michigan opened Saturday's game by scoring the first eight points against a makeshift Rebels lineup.
But then the regulars were worked into the mix, and the Rebels took over the game, defeating the Eagles 64-49 at the Thomas & Mack Center.
UNLV (6-8) held Eastern Michigan to 30.6 percent shooting and owned a 50-30 rebounding advantage over the Eagles (9-3) in recording back-to-back victories for the first time this season.
"I was pleased today with our guys' effort defensively," Rebels coach T.J. Otzelberger said. "I thought we did as good of a job as we've done all year executing our gameplan. Had a season high in deflections with 34, and I think that's what allowed us to get that pace and separation that put us in position to win the basketball game.
"I think the more buy-in we continue to get from our guys, that needs to be our identity and really embrace that. I think we have a chance to win some games and beat some people that might not expect us to come out with a win."
Mbacke Diong led UNLV with 15 points, Bryce Hamilton scored 13 and Donnie Tillman had 12. Ty Groce led the Eagles with 12 points.
This was UNLV's last nonconference game before entering Mountain West play full time. The Rebels host Utah State on Wednesday.
Here are three takeaways from this game:
1. Message is important, but so is winning
Otzelberger got what he wanted the past two games with a stronger effort, going with starting lineups each time that rewarded hustle. But it wasn't his best lineups, and Eastern Michigan took advantage by opening the game with an 8-0 lead.
Not even two minutes in, Otzelberger inserted Amauri Hardy and Donnie Tillman into the game, and the turnaround began to take shape.
Expect this to be an ongoing story as Otzelberger balances getting full efforts out of his team with production. Against Eastern Michigan, he got both.
"In practice, we all fight," Diong said. "They don't call fouls in practice, so we play hard and dive on the ball. If you don't dive on the ball, you're on the line to run. We've got to do a better job of just playing hard."
2. The game should've been even more one-sided
UNLV missed 12 layups in the first half, but still led 28-20, allowing Eastern Michigan hope it could come back. The Rebels finished better in the second half, but even then missed six layups.
Even with all those misses, the Rebels still outscored Eastern Michigan 36-8 in the lane, meaning they still got the shots they wanted against the 2-3 zone.
"We trust our guys to make those plays," Otzelberger said. "It's just something we have to keep working at."
3. On to the Mountain West
UNLV already is 1-0 in league play, having defeated Fresno State 81-80 in double overtime on Dec. 4.
Utah State, which shared the conference regular-season title and won the tournament championship last season, will be a much stiffer challenge.
UNLV at least has some momentum after beating Robert Morris and Eastern Michigan.
"It's a huge game for us," Hamilton said. "We're going to be ready and prepared, so we'll be looking forward to playing."
More Rebels: Follow at reviewjournal.com/Rebels.
Contact reporter Mark Anderson at manderson@reviewjournal.com. Follow @markanderson65 on Twitter.