UNLV erupts early in 94-56 victory over San Jose State
Updated January 19, 2019 - 7:54 pm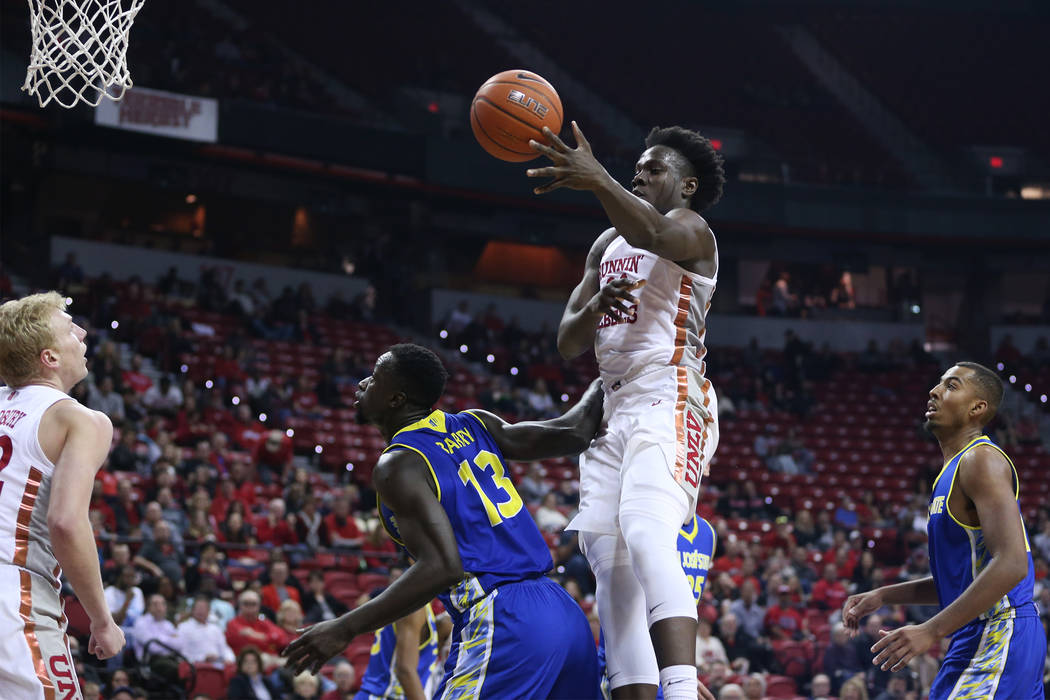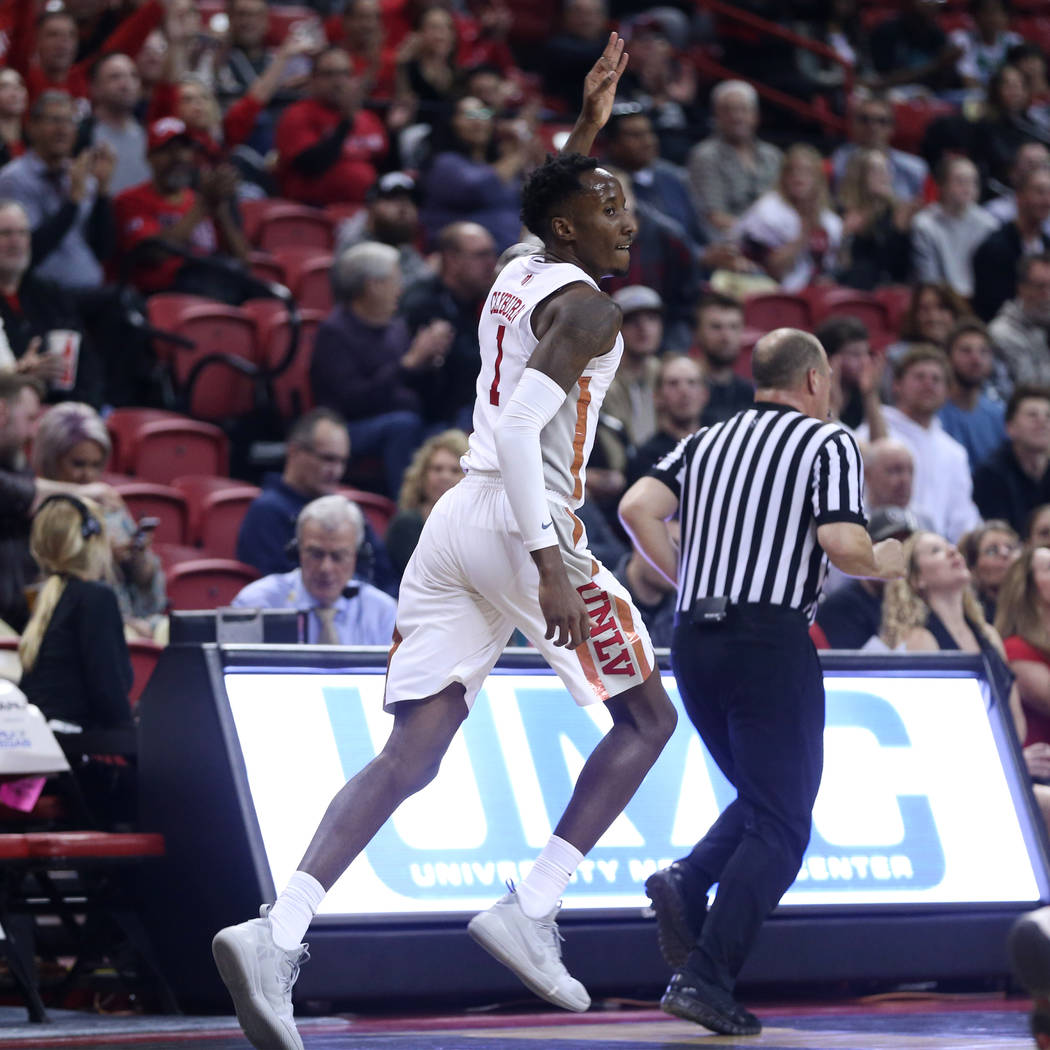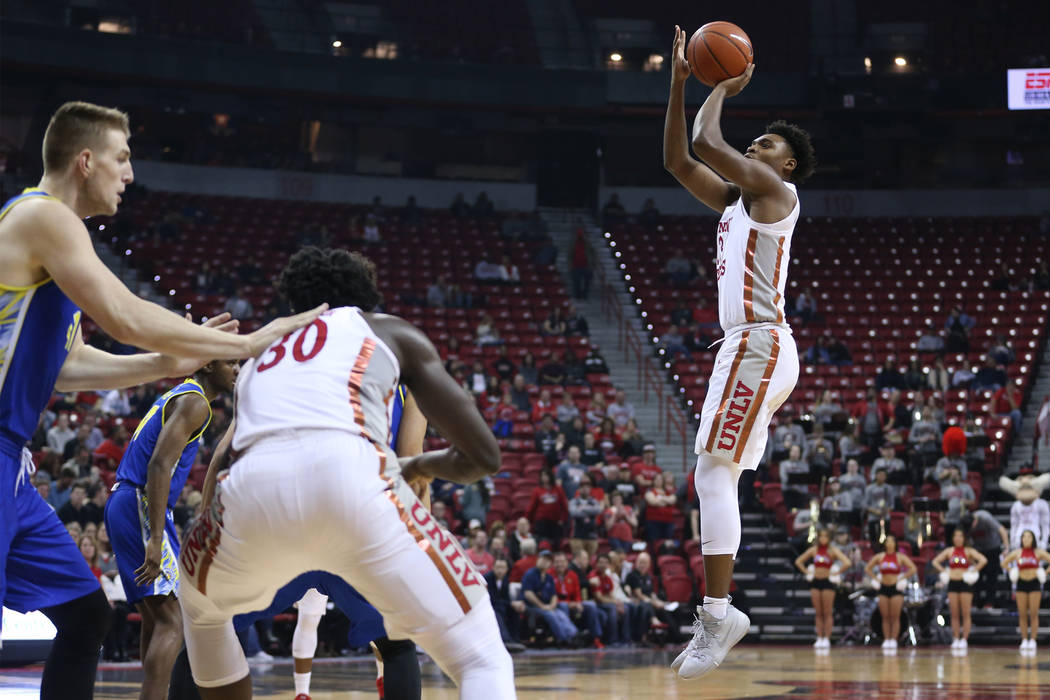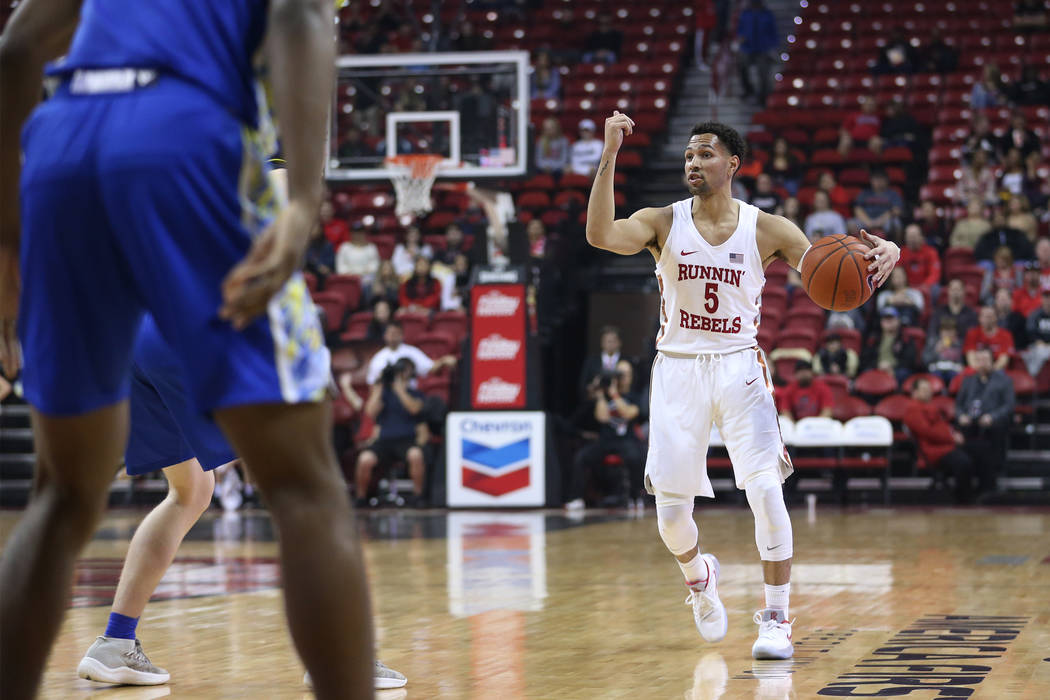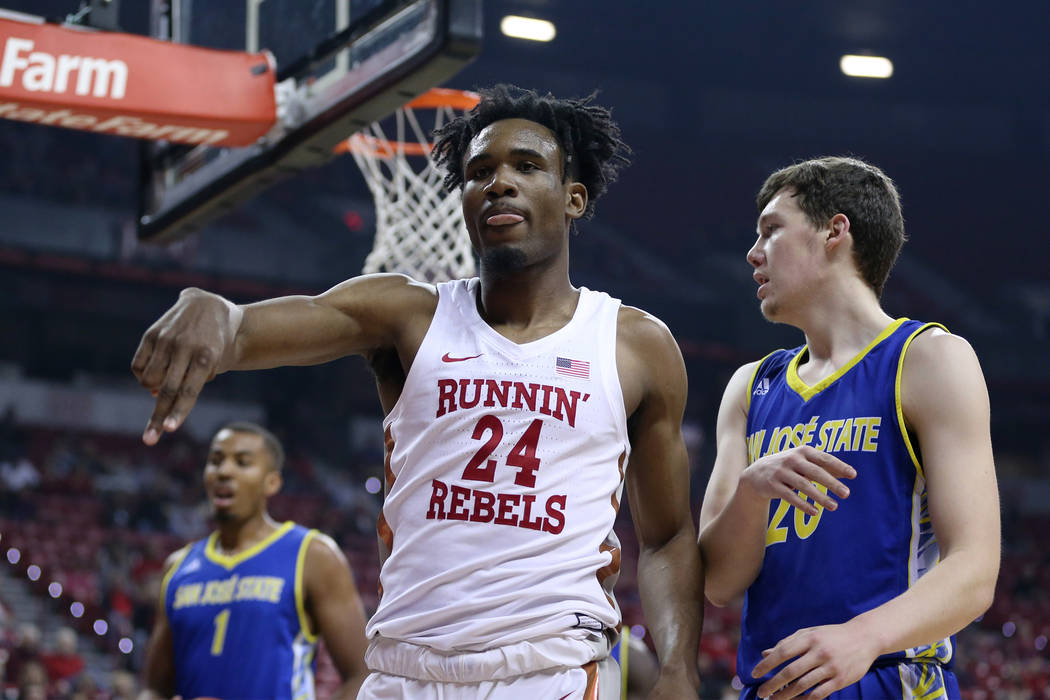 UNLV needed a strong response after its blowout loss at Air Force, and the Rebels delivered one Saturday.
They jumped on San Jose State immediately and answered their worst defensive performance of the season with their most dominating one.
The Rebels blew out San Jose State 94-56 at the Thomas & Mack Center, three days after giving up 106 points in an 18-point defeat to Air Force.
"We took a hard punch from Air Force, and we definitely wanted to make a statement and let everybody know that we need to bounce back from something like that," said UNLV forward Nick Blair, who had seven points and a career-high 12 rebounds. "The challenge was set, and I thought we did a good job of stepping up to that challenge."
This was UNLV's largest margin of victory since defeating Florida A&M 106-66 to open last season.
"The players took ownership," said UNLV guard Noah Robotham, who had 13 points and eight assists against the Spartans. "The coaches didn't have a bad game plan (at Air Force). We just didn't guard the ball. To give up 100 points to a team that's averaging 66, that falls on the players' shoulders, so we wanted to come here today and show our defense."
UNLV (10-7, 4-1 Mountain West) used a 21-3 run to rush to a 31-9 lead over the Spartans (3-14, 0-5) and take control, forcing San Jose State to use two of its four timeouts. The Rebels led 46-25 at halftime, then opened the second half with a 12-2 spurt.
This was a much-needed performance for the Rebels, who won their first three conference games for the first time in 20 years and then suffered the setback at Air Force. UNLV was out of that game early, as the Falcons beat the Rebels inside and outside.
All the dominance Saturday came from UNLV's end, and it was spread out with seven players making 3-pointers in the first half alone. UNLV made 15 of 31 3-pointers for the game, and four players scored in double figures, led by Joel Ntambwe's 16 points.
"Shooting's all confidence, and if you get the repetitions in practice, I think you'll be OK when it comes to game time," Robotham said. "We had the luxury of being out of class, so guys were able to be in the gym a lot more without having to focus on school. If guys can stay adamant about being in the gym and getting there consistently, I think we're a great shooting team."
The Rebels next host New Mexico at 7 p.m. Tuesday, a team they will try to beat for the second time in two weeks.
UNLV coach Marvin Menzies has said he can push players harder when the Rebels win, so they will be challenged over the next two days. After the loss to Air Force, the coaches put down another challenge, and it's clear the players responded.
"They were upset at themselves that game didn't go in our favor, but I thought Air Force played phenomenal basketball that night," Menzies said. "Right now, this thing is about getting better every practice, every film session. It's so cliche, but it's cliche for a reason because it's true, and that's the way it works."
More Rebels: Follow at reviewjournal.com/Rebels and @RJ_Sports on Twitter.
Contact Mark Anderson at manderson@reviewjournal.com. Follow @markanderson65 on Twitter.
Three takeaways
1. UNLV is shooing really well. The Rebels made 15 of 31 3-pointers against San Jose State, giving them 35 of 72 over the past three games, or 48.6 percent.
2. Now it gets serious. This next stretch of games will show where UNLV truly stands. The Rebels host New Mexico, visit San Diego State, play UNR at home, travel to Utah State and Boise State, and host Fresno State.
3. San Jose State is really that bad. The Spartans are in last place in the Mountain West, and this game showed why. Not once did San Jose State show any signs of making this game interesting.