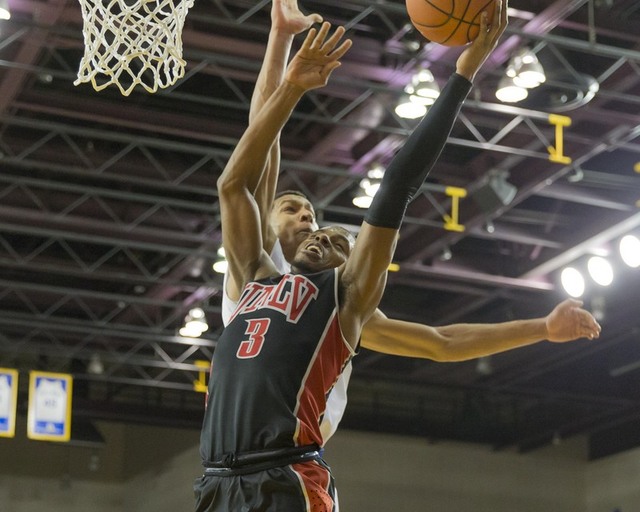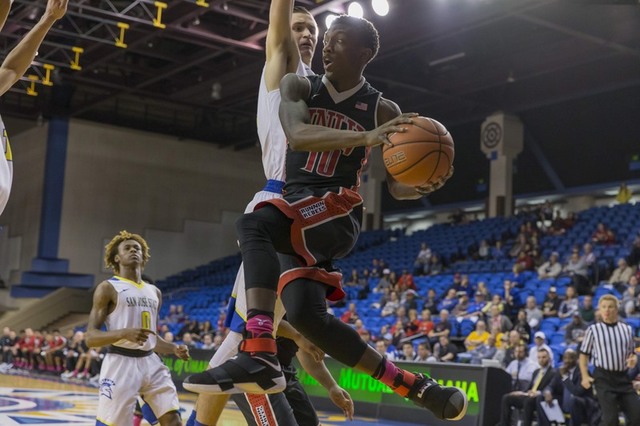 SAN JOSE, Calif. — UNLV built a 12-point lead early in the second half but couldn't overcome a load of missed layups, a defense that allowed 49 points in the final 20 minutes and an 11-minute stretch without a field goal on the offensive end.
And so what would have been unthinkable as recently as last season for a proud Rebels basketball program occurred Saturday — UNLV lost to San Jose State.
But make that many mistakes and no loss is surprising, and this 76-72 defeat at The Event Center certainly wasn't a shock given the Spartans were 1½-point favorites.
"It's another game that was in our grasp," UNLV coach Marvin Menzies said. "We just didn't put two halves together. We can't play that well defensively in one half and then get away from the principles that had us up by (12), but we did."
It was the second road loss this past week for the Rebels (10-12, 3-6 Mountain West), who also were defeated 66-65 on Wednesday at Wyoming.
San Jose State (10-10, 3-6) ended a seven-game losing streak to UNLV.
The Rebels went ahead 42-30 early in the second half, but then struggled in shooting 30.8 for the half. San Jose State heated up, making 57.1 percent of its shots in the second half, including 5 of 7 from 3-point range.
Brandon Clarke totaled 23 points and 15 rebounds for the Spartans, and Ryan Welage scored 19.
Jovan Mooring led the Rebels with 17 points. He made one of two free throws with seven seconds left to pull UNLV within 74-72. Jaycee Hillsman iced the game with two free throws with six seconds left for the final margin.
Contact Mark Anderson at manderson@reviewjournal.com or 702-387-2914. Follow @markanderson65 on Twitter.
RELATED