UNLV improves to 5-0 with 85-58 drubbing of Utah
November 22, 2017 - 11:47 pm
Updated November 23, 2017 - 1:45 am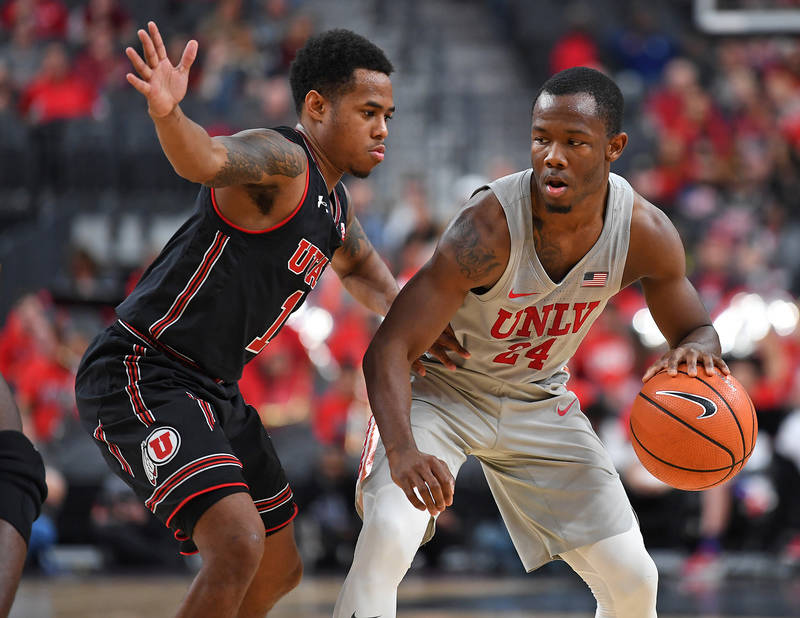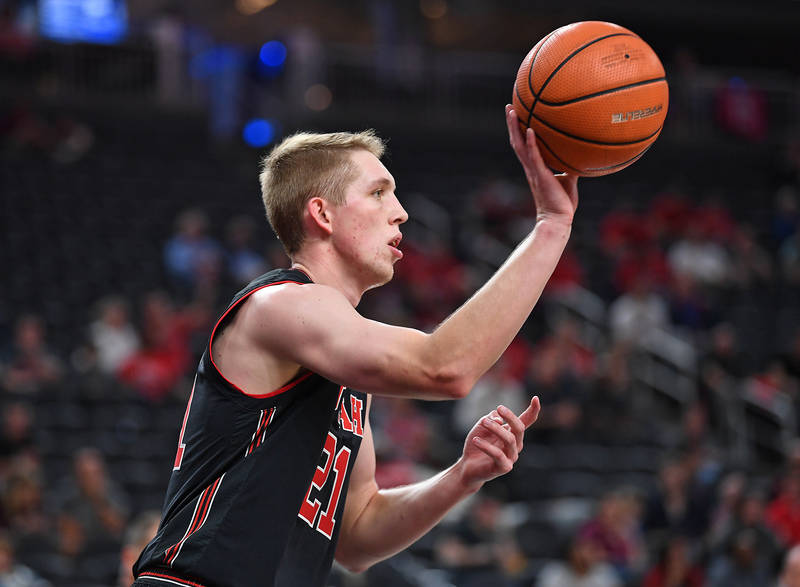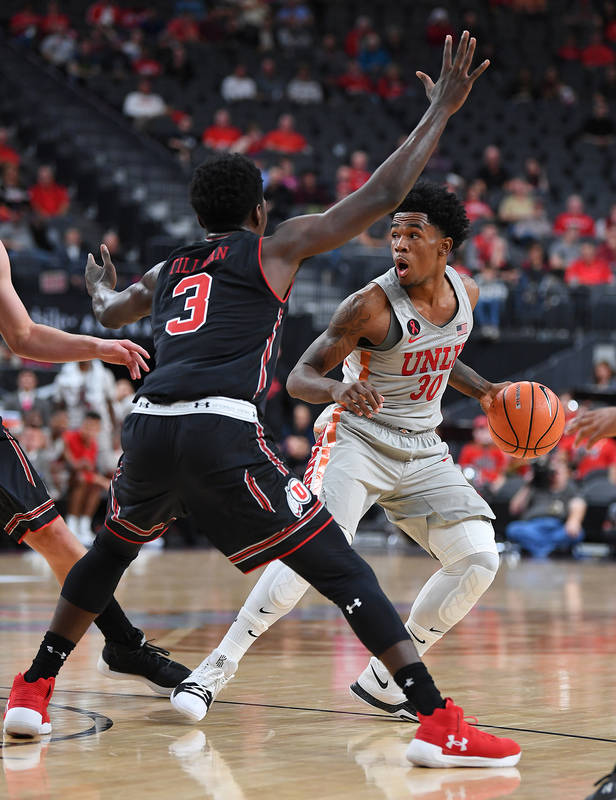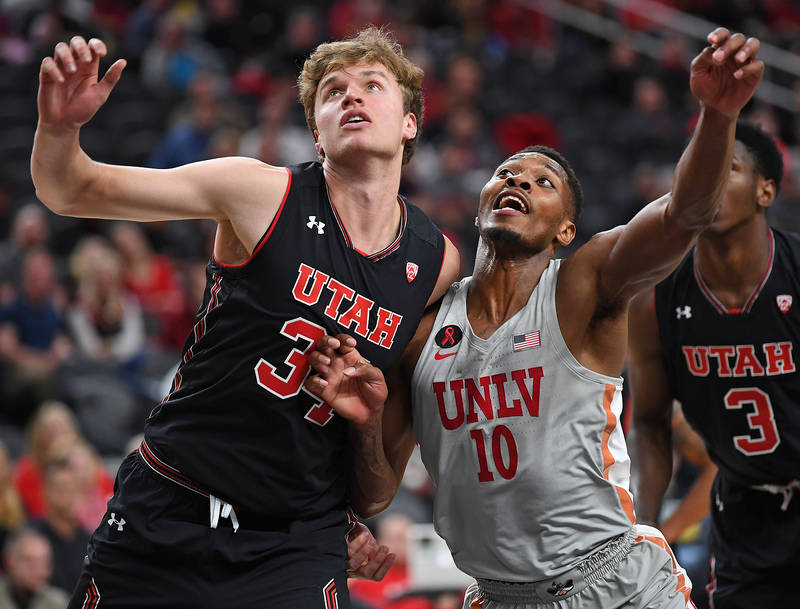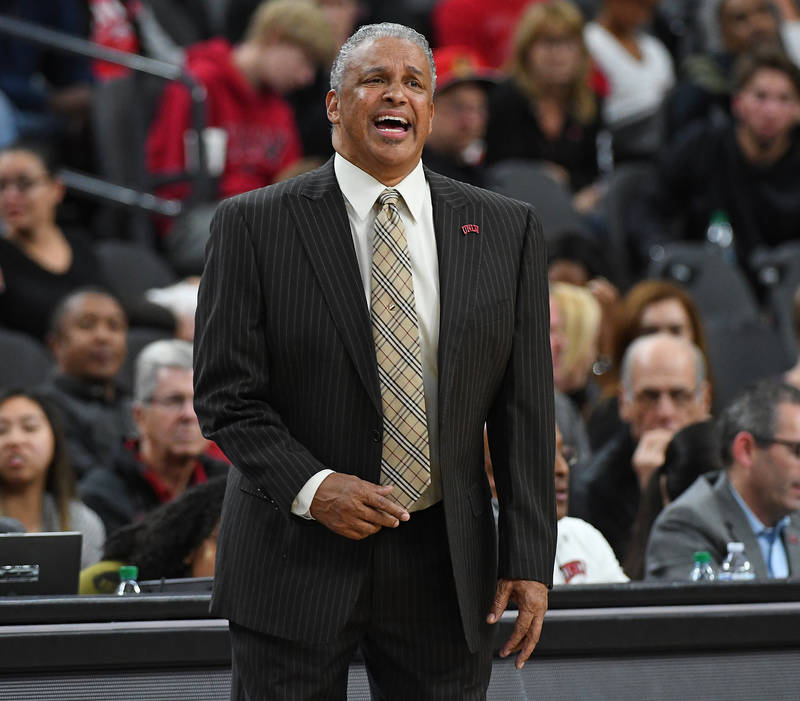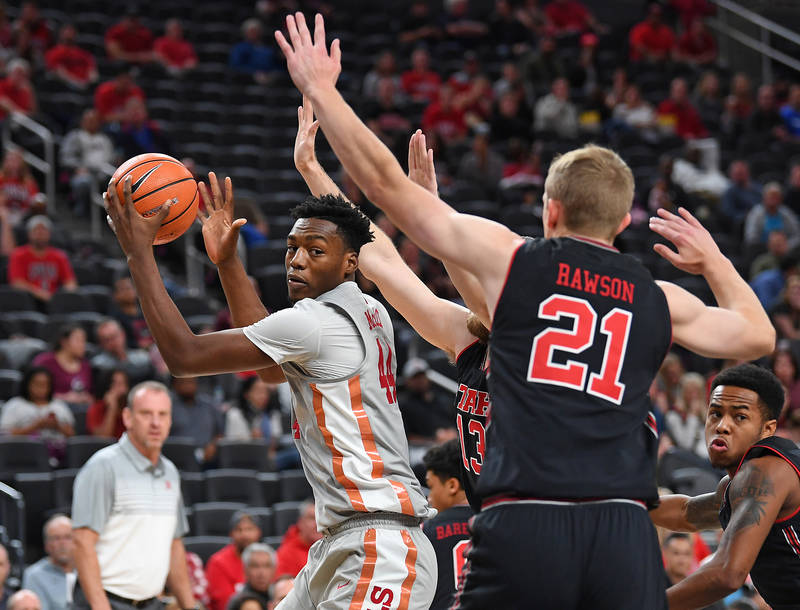 UNLV star freshman Brandon McCoy insisted before Wednesday night's game against Utah there was no special motivation playing against the Utes' massive and experienced frontcourt.
It turned out they didn't provide much of a challenge anyway.
McCoy had 26 points and 17 rebounds, playing only 27 minutes because of foul trouble, as the Rebels rolled to an 85-58 win in the MGM Resorts Main Event championship game at T-Mobile Arena.
UNLV improved to 5-0 for the first time since the 2011-12 season with a win in its first game against a Power Five conference opponent this season.
"I'm just thankful to be a part of something special," McCoy said after being named Most Valuable Player of the event. "My teammates push me to a whole different level. I'm just happy to be a part of this team."
The Rebels, who outrebounded Utah 46-30 and held the Utes (4-1) to 2-for-20 from 3-point range, pulled away after halftime.
Senior Jovan Mooring needed just 53 seconds during one stretch early in the second half to score eight points for UNLV.
When the outburst was over, capped by an off-balance jumper from the corner after Mooring drew contact from a scrambling defender, UNLV had built a 24-point lead and was on its way to its fifth straight blowout.
Mooring finished with 19 points.
"We just talked about continuing to build on what we do," he said. "The way we pressure the ball and get in passing lanes, we really wear teams down. We just continued to build on that and eventually they wore out and we took off."
UNLV coach Marvin Menzies cited the team's half-court defense as a deciding factor.
"That's a great appetizer before our Thanksgiving meal," he said. "That's a very good win. We executed on both sides of the ball and put together two halves of the style of defense we want to play.
"That's a very good team we beat. Tonight, we were good."
The Rebels showed they could play without McCoy and Shakur Juiston, who both missed extended minutes in the first half because of foul trouble.
McCoy committed his second foul with 7:03 left in the first half and UNLV ahead 24-21.
The Rebels slowed the pace in their absence and increased the lead to 43-33 when Kris Clyburn put back a missed shot at the first-half buzzer.
McCoy was eager to get back into the game in the second half.
"I was frustrated with myself, but my teammates kept doing what they were doing and built the lead up," he said. "I just wanted to be able to match their intensity. That's all I was worried about."
McCoy was dominant at both ends. Veteran 6-foot-10-inch forwards David Collette and Tyler Rawson combined for just five rebounds and the Utes shot 35 percent from the field.
"He was excited to get a different type of challenge, and obviously he did a very prolific job," Menzies said. "He's continuing to show why he's special."
McCoy went 9-for-14 from the field.
Jordan Johnson had 20 points and six assists and was the catalyst for the offense and defense, particularly when McCoy and Juiston were out of the game. Clyburn had seven points and eight rebounds.
Findlay Prep product Donnie Tillman led Utah with 14 points and 11 rebounds off the bench.
Three takeaways
1. Brandon McCoy can make free throws.
Despite going 7-for-16 from the free-throw line in his first three games, McCoy and Menzies continued to say the struggles wouldn't continue.
It didn't take him long to get it straightened out. After going 9-for-10 on Monday, McCoy made all eight attempts on Wednesday.
"My coaches keep telling me to get extra shots up every night, so before I go to sleep, I'm in the gym working on my shot," he said. "I was always able to make free throws. I was just in a slump. I know my teammates always had my back, and I didn't get discouraged."
2. Jordan Johnson steps up.
The Rebels were forced to make a major adjustment when McCoy and Juiston missed the final seven minutes of the first half with foul trouble.
"I told him (Johnson), 'Hey, we've got to sit these two guys the rest of the half. This is your time,'" Menzies said.
Menzies drew up a play for Johnson to run the clock to about 10 or 12 seconds and penetrate the lane to either get a shot for himself or one of the two young big men — Cheickna Dembele or Cheikh Mbacke Diong — with an option to kick to the wing for a 3-pointer.
After two possessions, Johnson made adjustments to the play on his own and UNLV extended the lead with the stars on the bench from three points to 10 at halftime.
3. Anthony Smith nursing a sore ankle.
Smith was limited to one minute because of a sore ankle.
"He couldn't push off," Menzies said. "He got beat by two backdoors right when he checked in. He had missed the scouting report and going through the walk-through stuff, so I didn't want to put him out there and make him look bad because he really wanted to play. He's got a lot of heart, but tonight just wasn't meant to be for him."
Contact Adam Hill at ahill@reviewjournal.com or 702-277-8028. Follow @AdamHillLVRJ on Twitter.