UNLV not alone when it comes to logo changes
The April 2014 USA Today headline read: "Florida State fans furious with leaked Seminole logo update."
As UNLV discovered Wednesday, changes to the logo is a sensitive topic, the university's announcement being widely panned. A change.org petition had garnered 2,403 supporters by late Thursday morning.
Whether UNLV responds to the criticism in any way remains to be seen, but schools have tinkered with logos many times with mixed results. But, and UNLV might find this to be true, fans become more used to a symbol with the passage of time, especially if there is success on the football field or basketball court.
So maybe if football coach Tony Sanchez gets the Rebels to a bowl this season or basketball coach Marvin Menzies makes UNLV a contender in the Mountain West, fans will come to accept the new look.
Here are other places that changed their logos (listed in alphabetical order):
— Arizona State switched from Sparky the Sun Devil to a pitchfork in 2011 while adding copper and black to its color scheme.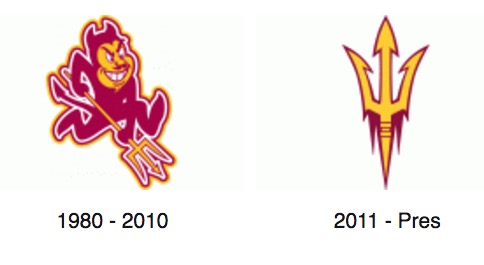 Screengrab/SportsLogos.net
— Florida State changed the look of its Seminole head, cocking his head and showing his teeth. The school also changed the lettering on the feather from "FLORIDA STATE" to "FSU."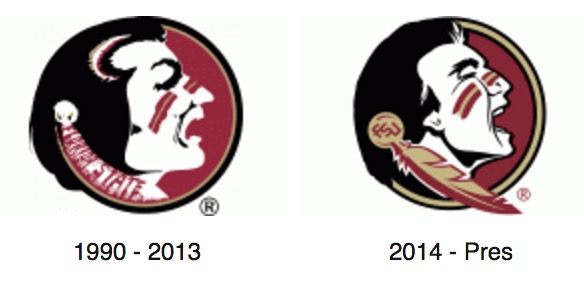 Screengrab/SportsLogos.net
— Illinois made two significant changes in recent years, scrapping the Indian head in 2004 for a block "I" with "ILLINOIS" through the middle. The school went with a simple block "I" 10 years later and with a darker shade of orange.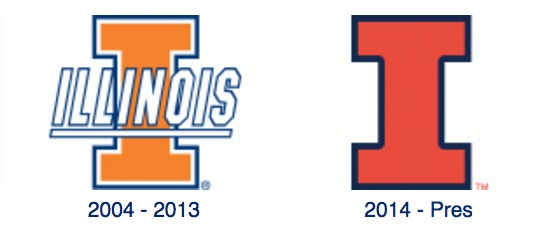 Screengrab/SportsLogos.net
— Maryland got rid of its Terrapin in 2011, opting for a letter "M" atop a ribbon of the state flag. The school wanted to emphasize the importance of playing in the state.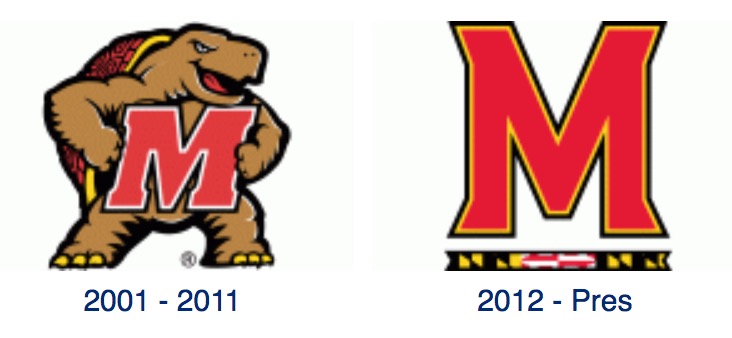 Screengrab/SportsLogos.net
— Oregon went from Donald Duck stepping through a block "O" to an interlocking "U" and "O" in 1994 and a simple "O" in 1999.

Screengrab/SportsLogos.net
— Within the state, UNR featured a block "N" that included a wolf's head and "NEVADA" atop the nickname "WOLF PACK." Then in 2008, the university put "NEVADA" over an angry wolf's head.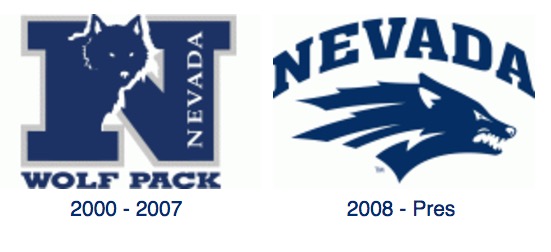 Screengrab/SportsLogos.net
Contact Mark Anderson at manderson@reviewjournal.com. Follow @markanderson65 on Twitter.