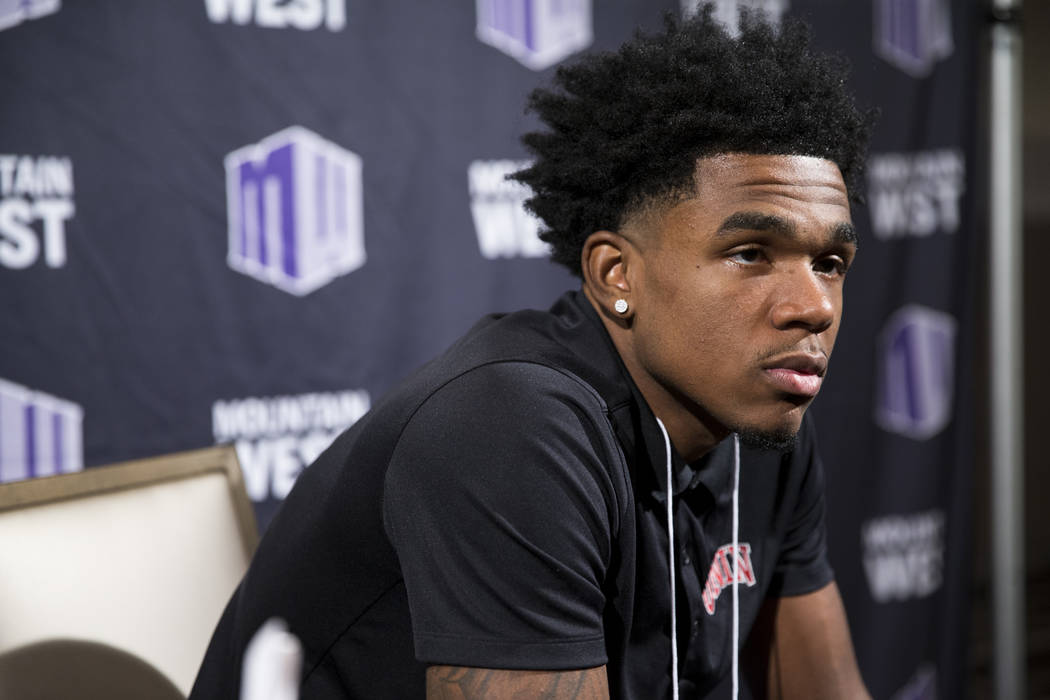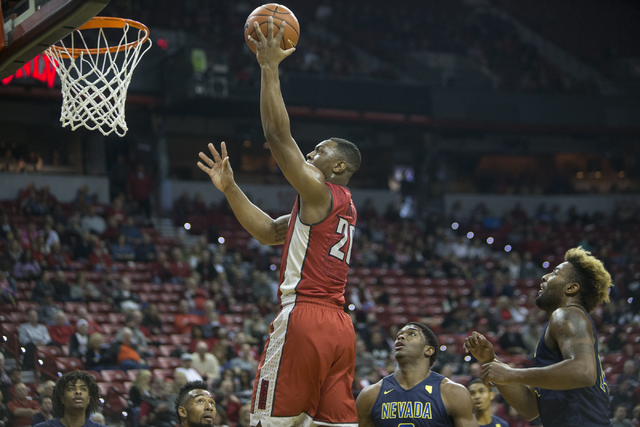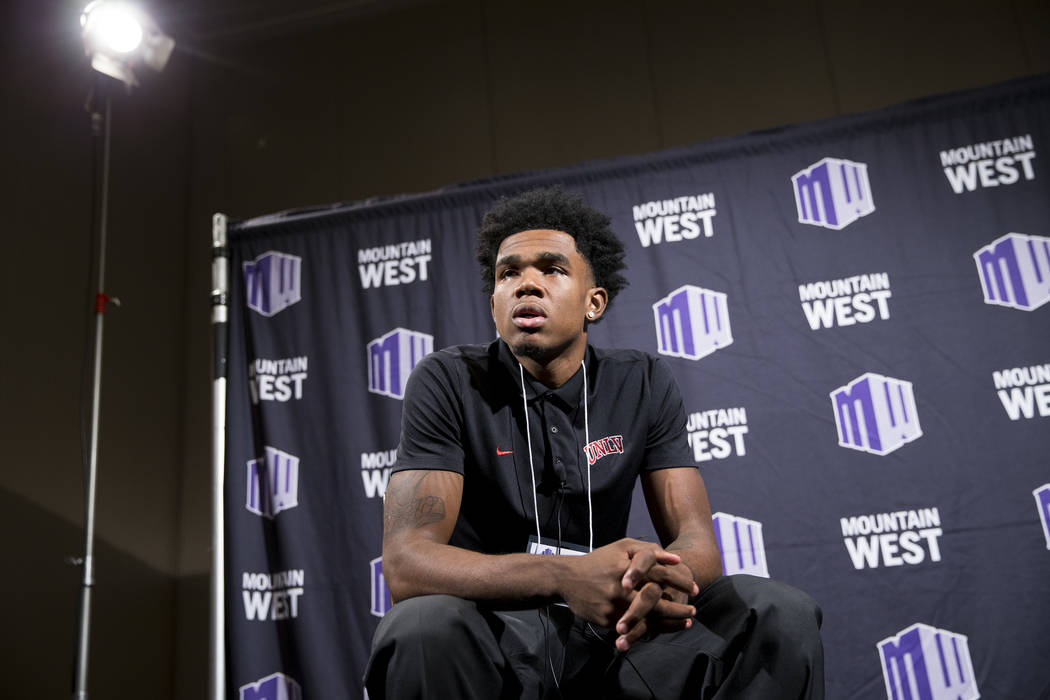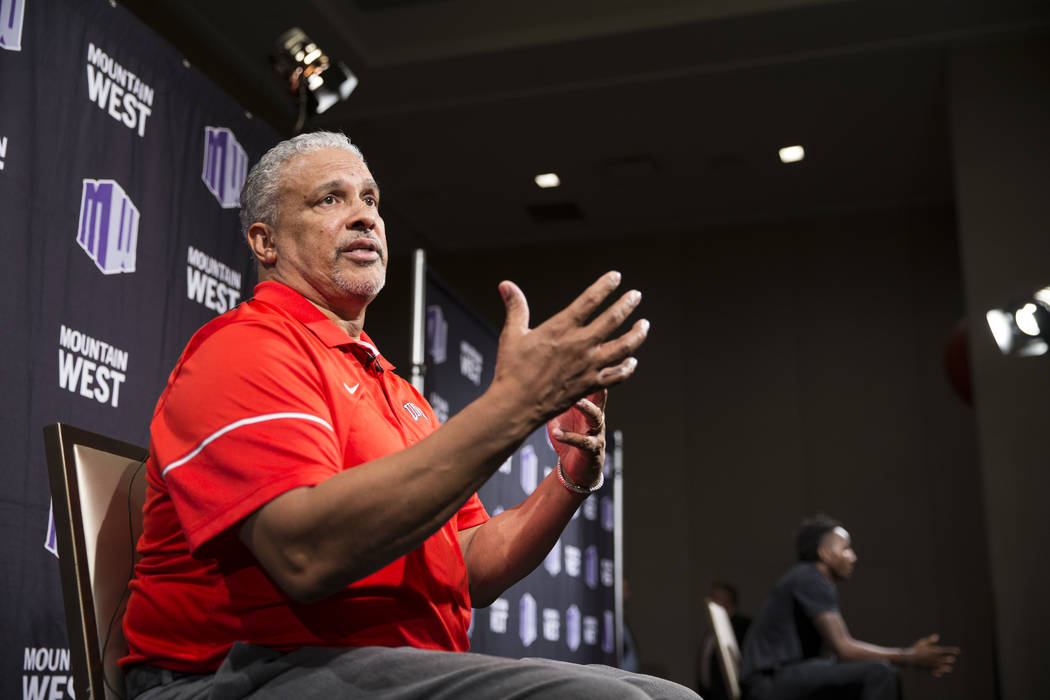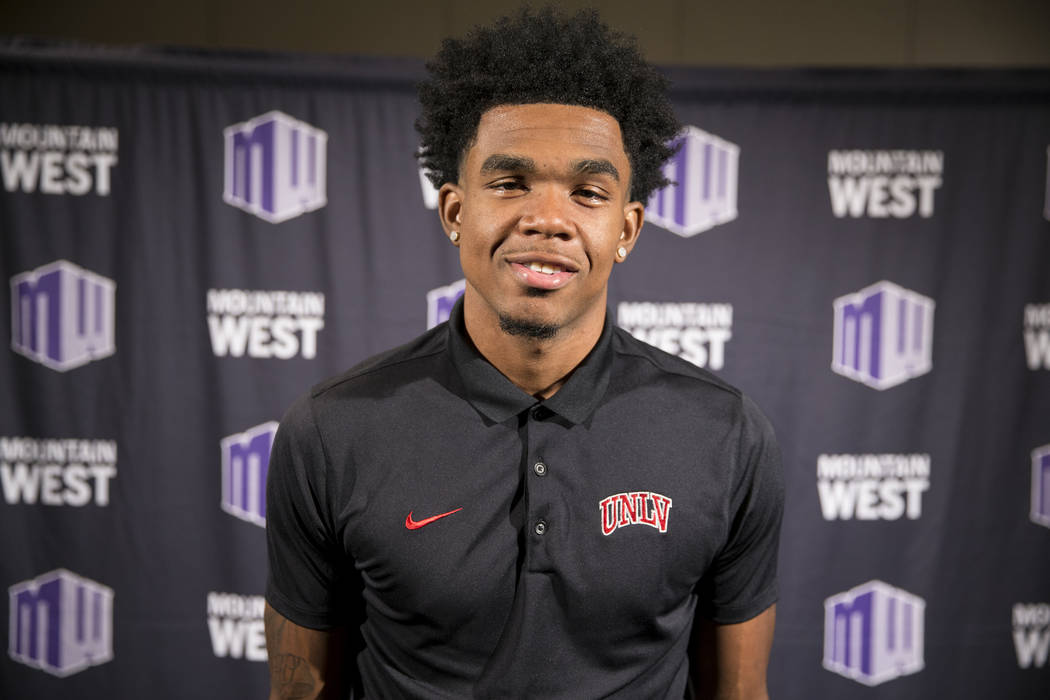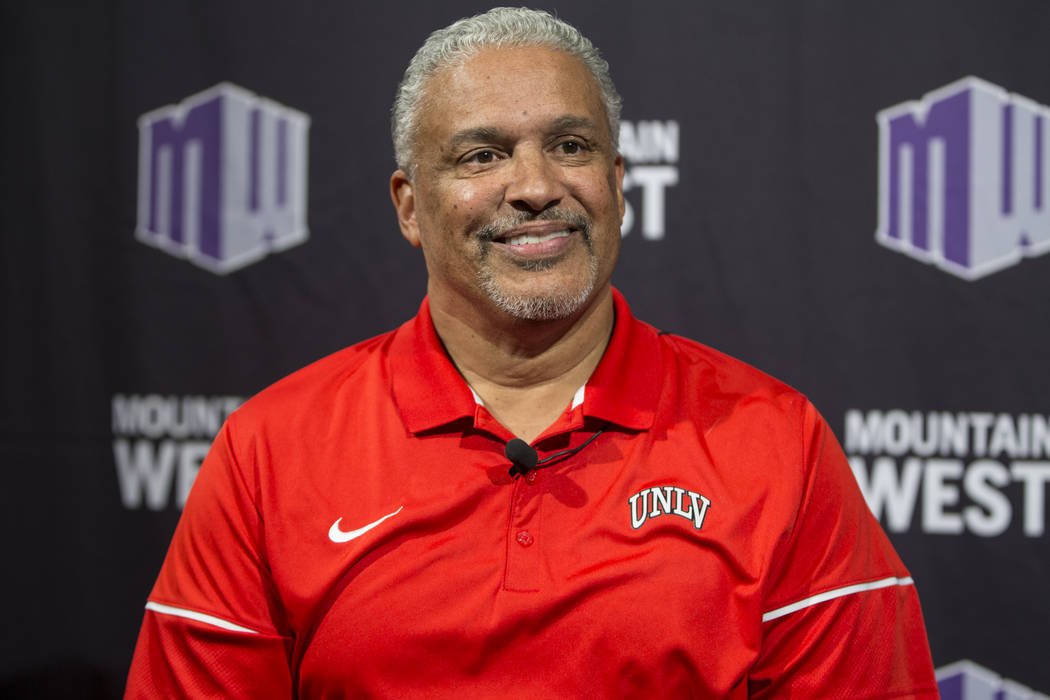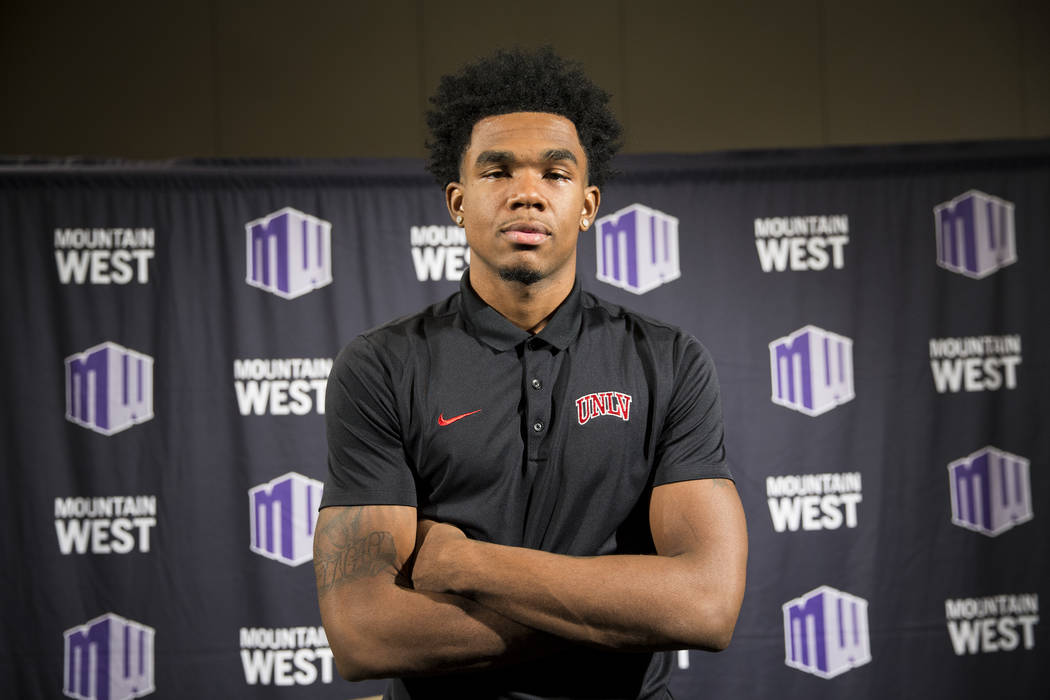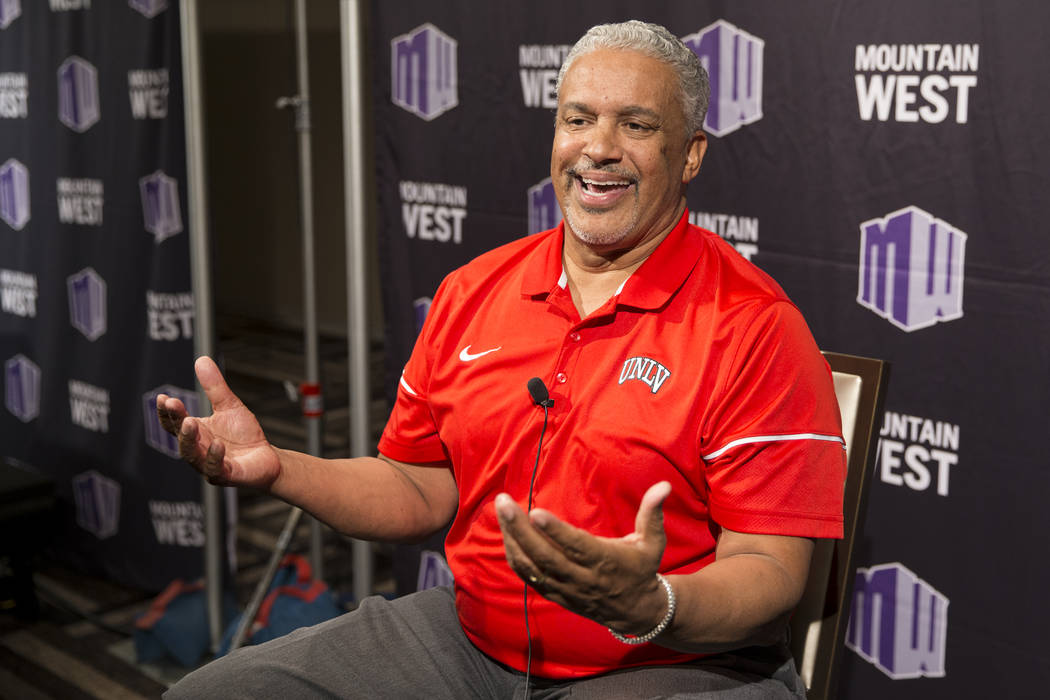 Excitement is high among many UNLV basketball supporters for a great improvement on last season's last-place finish in the Mountain West.
The league media does not share that same confidence.
UNLV was picked sixth in the 11-team conference, which was announced at Mountain West media day Wednesday at the Hard Rock Hotel. The Rebels did receive one first-place vote but only 138 points.
"Landing in the middle of the pile is probably not too bad because it gives us some guys ahead of us we can use for a little bulletin-board material, a little extra motivation," Rebels coach Marvin Menzies said. "But at the same time, there's also a statement to what the experts feel about the status of our team. I'm sure these guys will take those feelings with them as they move forward to practice."
No Rebels were selected to the preseason all-conference team, but forward Brandon McCoy was chosen Preseason Freshman of the Year. McCoy was a five-star recruit out of San Diego's Cathedral Catholic High School, where he averaged 28.6 points, 12.6 rebounds and 5.3 blocks.
He was the centerpiece of a recruiting class rated the Mountain West's best.
UNLV, which opens Nov. 11 against Florida A&M at the Thomas & Mack Center, looks to rebound from an 11-21 record, the worst in school history.
"I don't think it's fair to keep bringing up last year," UNLV senior guard Jovan Mooring said. "We just had a couple of games that we were easily three or four points away from having 16, 17 wins. So I don't want to keep saying it was such a bad year, but we had our slip-ups, and we had our moments where we didn't execute."
UNR was picked to win the conference, receiving 19 first-place votes and 257 points. San Diego State (picked second with 229 points) and Boise State (third with 211) each received two first-place votes.
Contact Mark Anderson at manderson@reviewjournal.com. Follow @markanderson65 on Twitter.
MW predicted order of finish
1. UNR (19) 257
2. San Diego State (2) 229
3. Boise State (2) 211
4. Fresno State 188
5. Colorado State 154
6. UNLV (1) 138
7. Wyoming 133
8. Utah State 102
9. New Mexico 93
10. San Jose State 41
11. Air Force 38
Note: First-place votes in parenthesis.