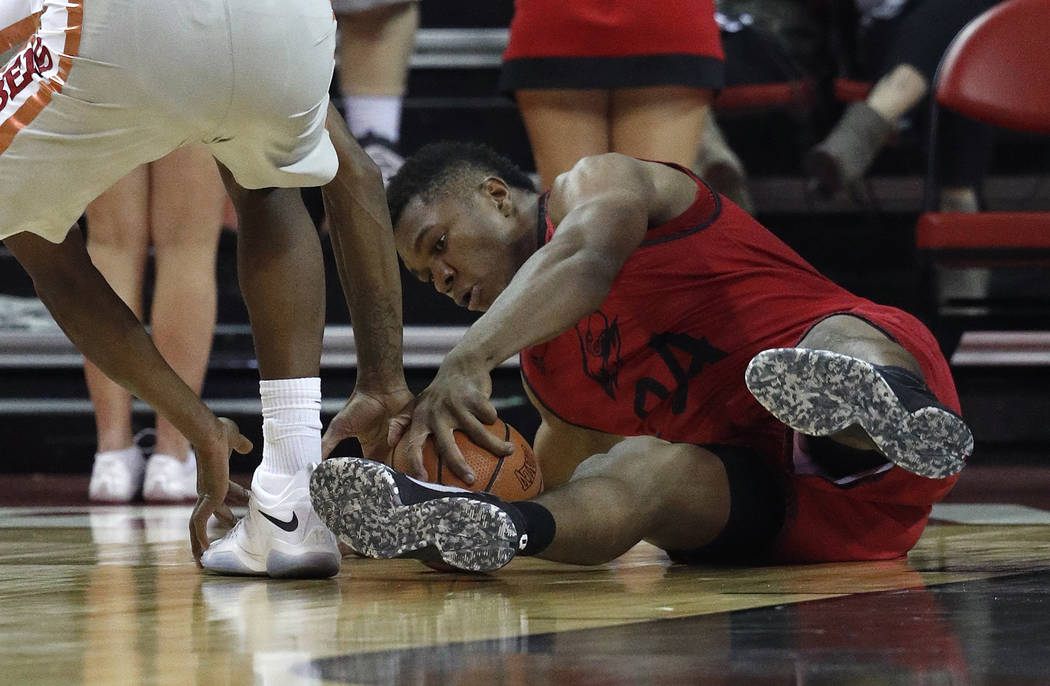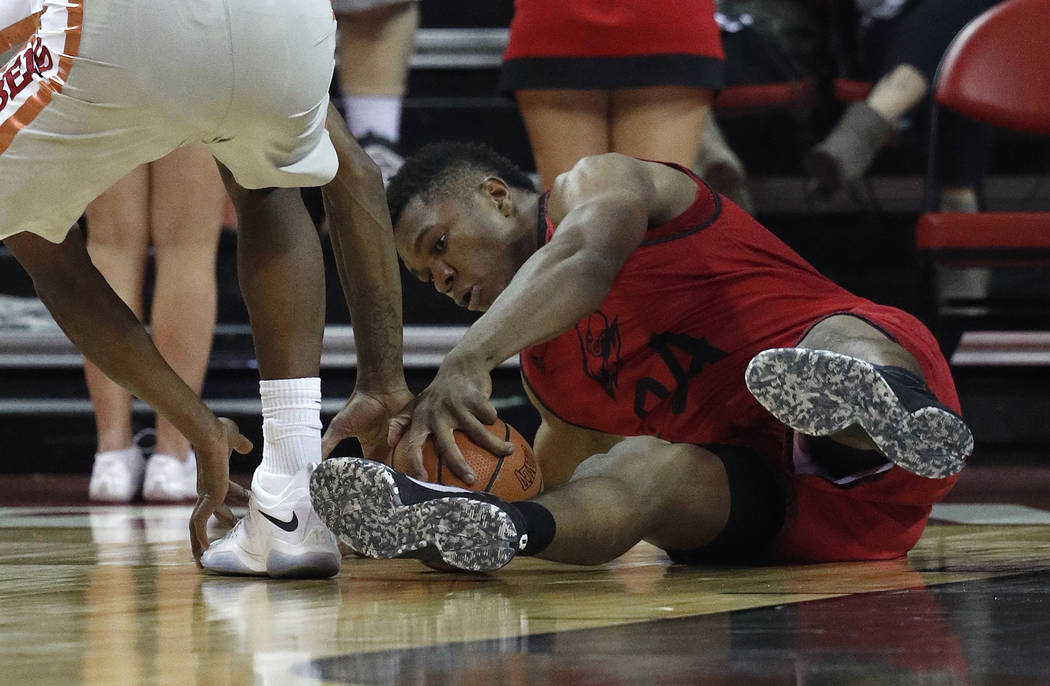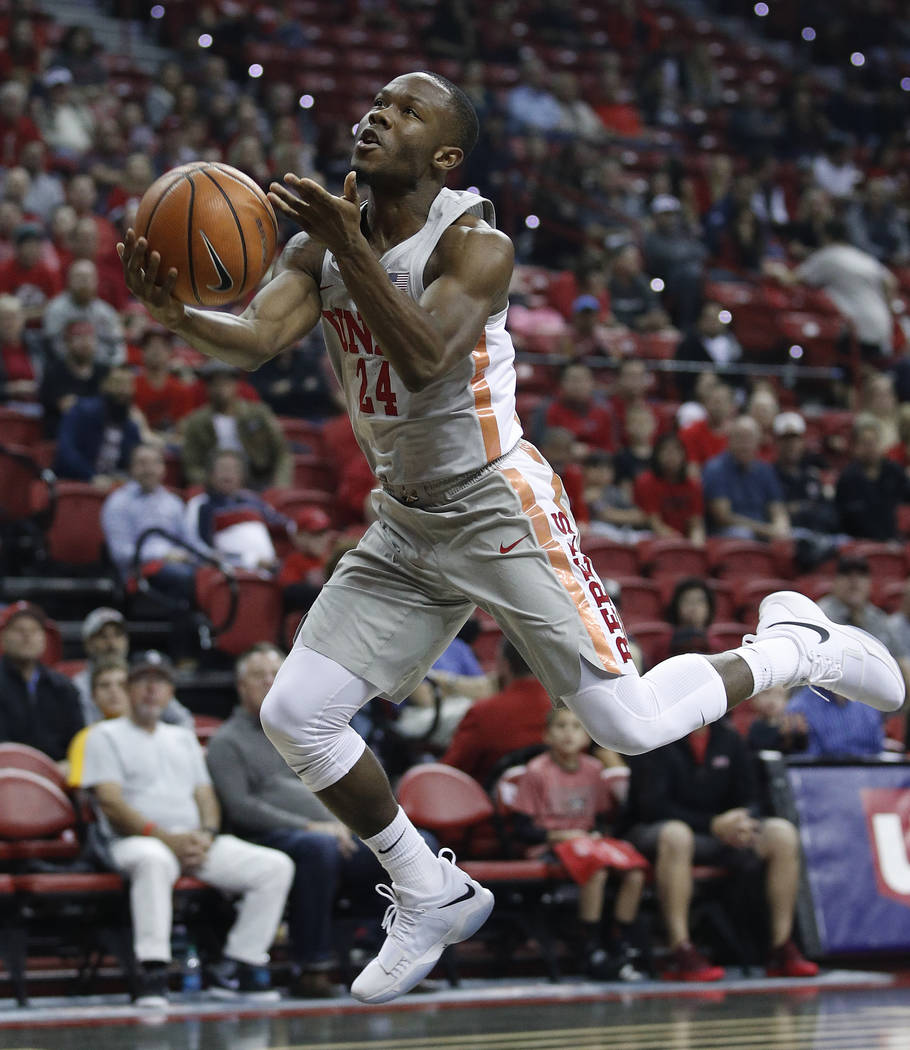 UNLV found a way to keep its record unblemished Saturday night, but the performance was far from perfect.
The Rebels used an 8-0 run capped by Jordan Johnson's 3-point play with 5:52 remaining to finally gain some separation in a 101-82 victory over Southern Utah at the Thomas & Mack Center.
The Thunderbirds looked like the better team for a long stretch in the second half, getting within one possession of UNLV (6-0) on several occasions but never catching the Rebels.
"We had a big target on our backs tonight," said UNLV junior Shakur Juiston, who had 22 points and 16 rebounds. "They came out not caring about our record, our jerseys, our arena, or anything. They gave us their best punch, and I have the utmost respect for them."
UNLV outscored Southern Utah 16-2 in the final five minutes to pull away.
"Hats off to (Thunderbirds coach) Todd Simon and his crew," UNLV coach Marvin Menzies said. "That was a fantastic effort. I thought they really played their hearts out. They scrambled and clawed and gave us a really good game for about 35 minutes. They are really resilient."
Brandon McCoy finished with 15 points, 14 rebounds and six blocked shots for UNLV. But the Rebels allowed Southern Utah (2-3) to get 15 second-chance points off 15 offensive rebounds and score 52 points in the paint.
"That was a learning game," Johnson said. "It's about learning what we need to do better and what we need to focus on in practice. We need to get better."
Johnson contributed 24 points and 14 assists.
"I was just thinking, 'Get the win,' " the point guard said. "The game was pretty close. Coach says the last four minutes of the game is winning time. You've got to make free throws, make the right plays, make perfect passes and just win the game. That's what we did."
Menzies said he reiterates the importance of that final stretch, even when the Rebels are comfortably ahead.
It paid off Saturday. UNLV took over down the stretch and looked like the team that had crushed opponents in the first five games.
Menzies hopes that getting through the adversity pays off.
"I sensed that it pulled them together a bit," he said. "I don't think they were really together at certain points of the game. I thought they were a little short with each other at times, which I haven't really seen before with them, and then when push came to shove, I thought they bonded a little bit. We started to have some success on offense, and then that led to some stops late."
The struggles for the majority of the second half came after a strong close to the first 20 minutes.
McCoy capped a 12-2 run late in the first half with two free throws, followed by a thunderous one-handed dunk as the Rebels gained separation for the first time.
Kris Clyburn had all 12 of his points in the first half, and Johnson hit a layup to beat the halftime buzzer and give UNLV a 50-38 lead.
Former Rebel Jamal Aytes scored 19 points in 22 minutes for Southern Utah. Jadon Cohee added 24.
Contact Adam Hill at ahill@reviewjournal.com or 702-277-8028. Follow @AdamHillLVRJ on Twitter.