UNLV rolls past Jackson State with late 16-point run, 80-57
Updated November 26, 2019 - 10:37 pm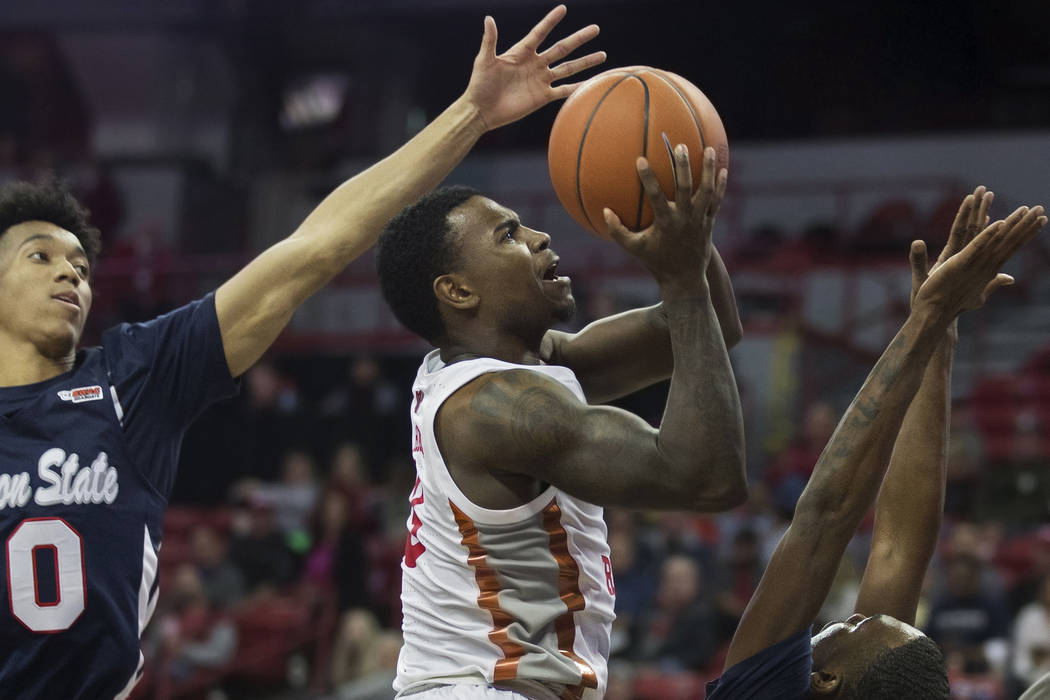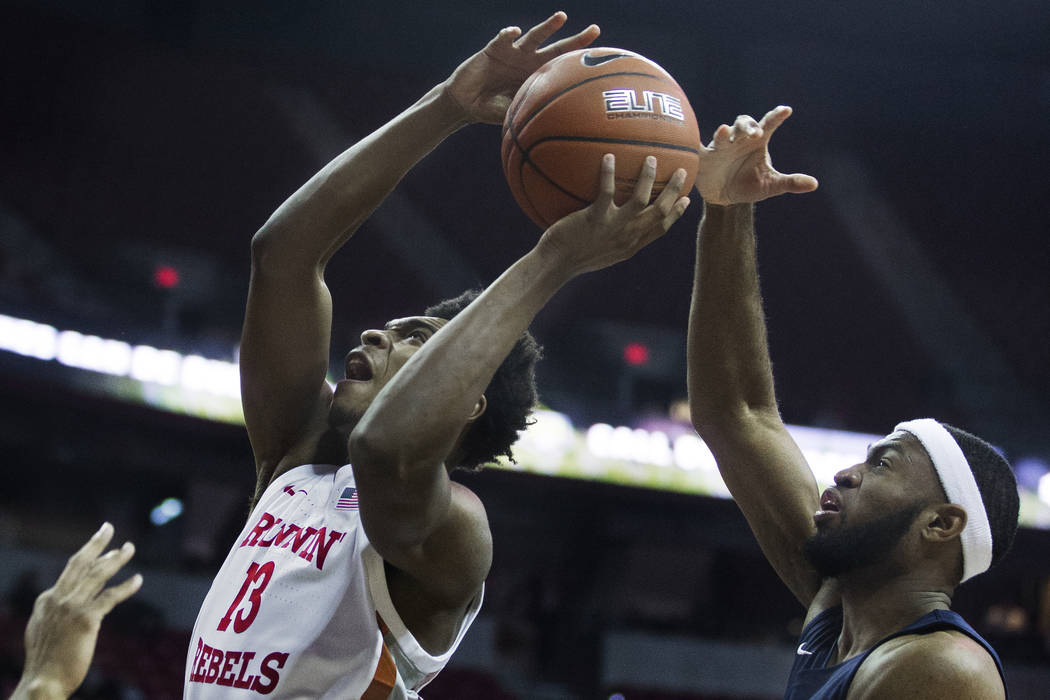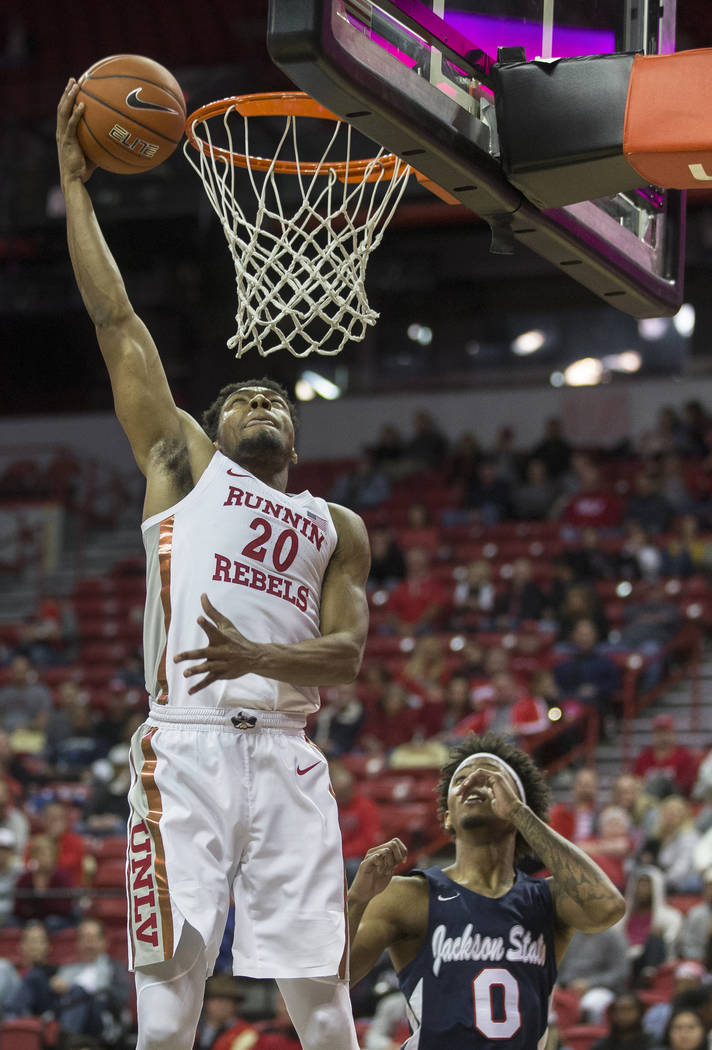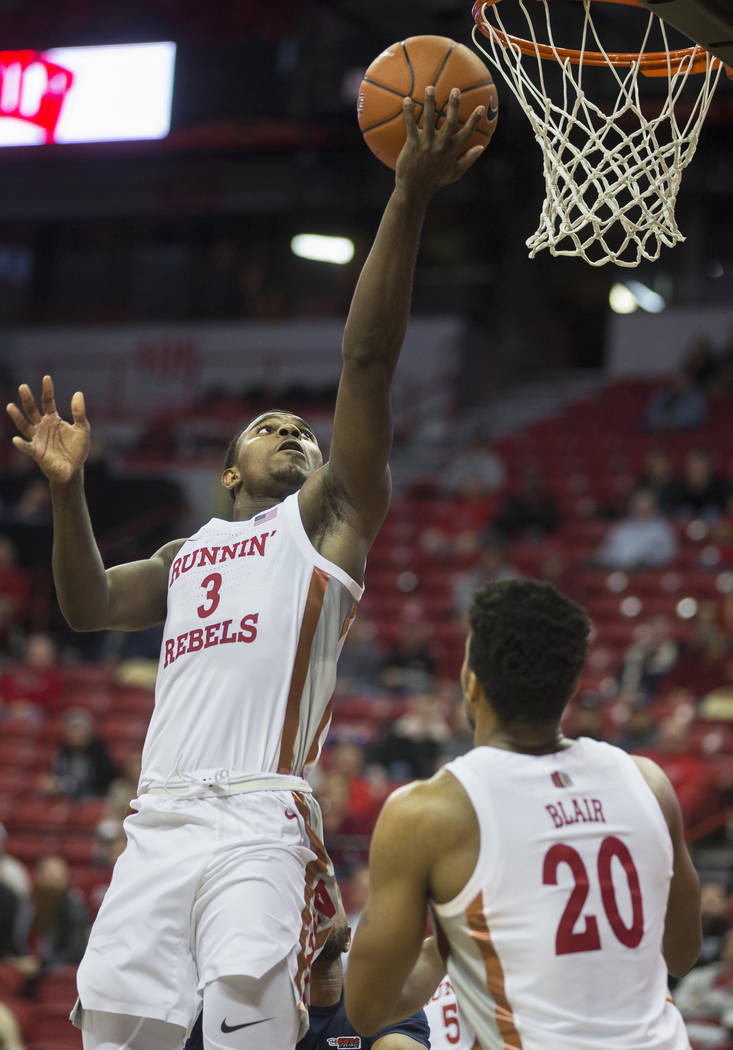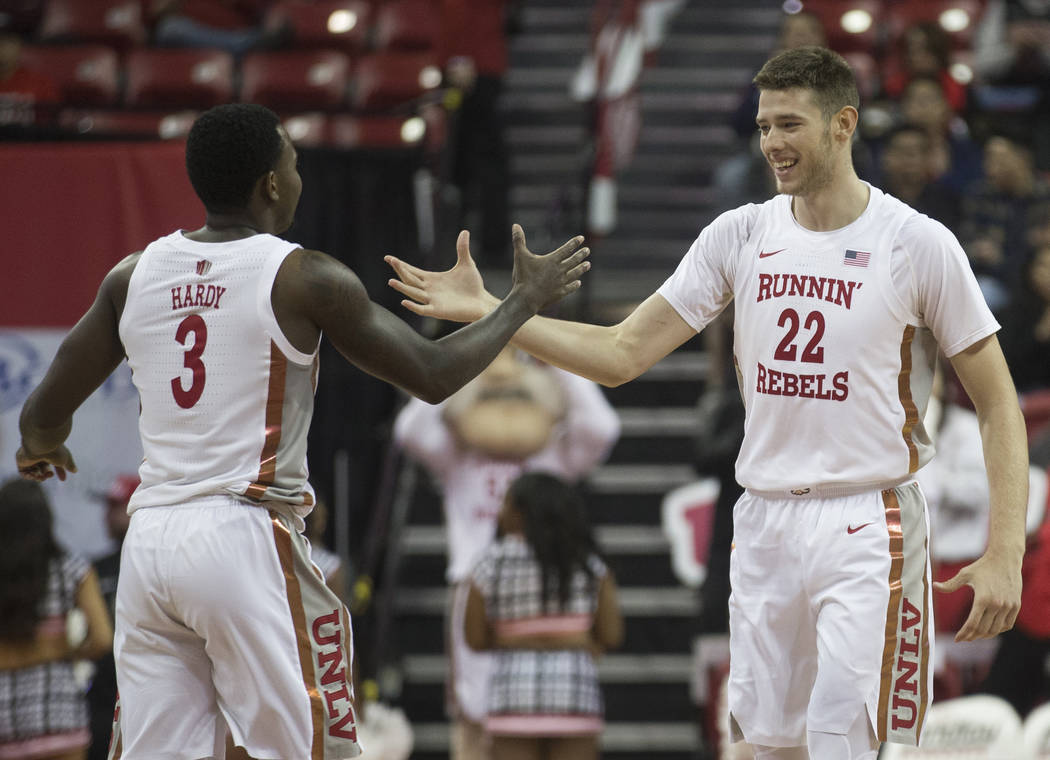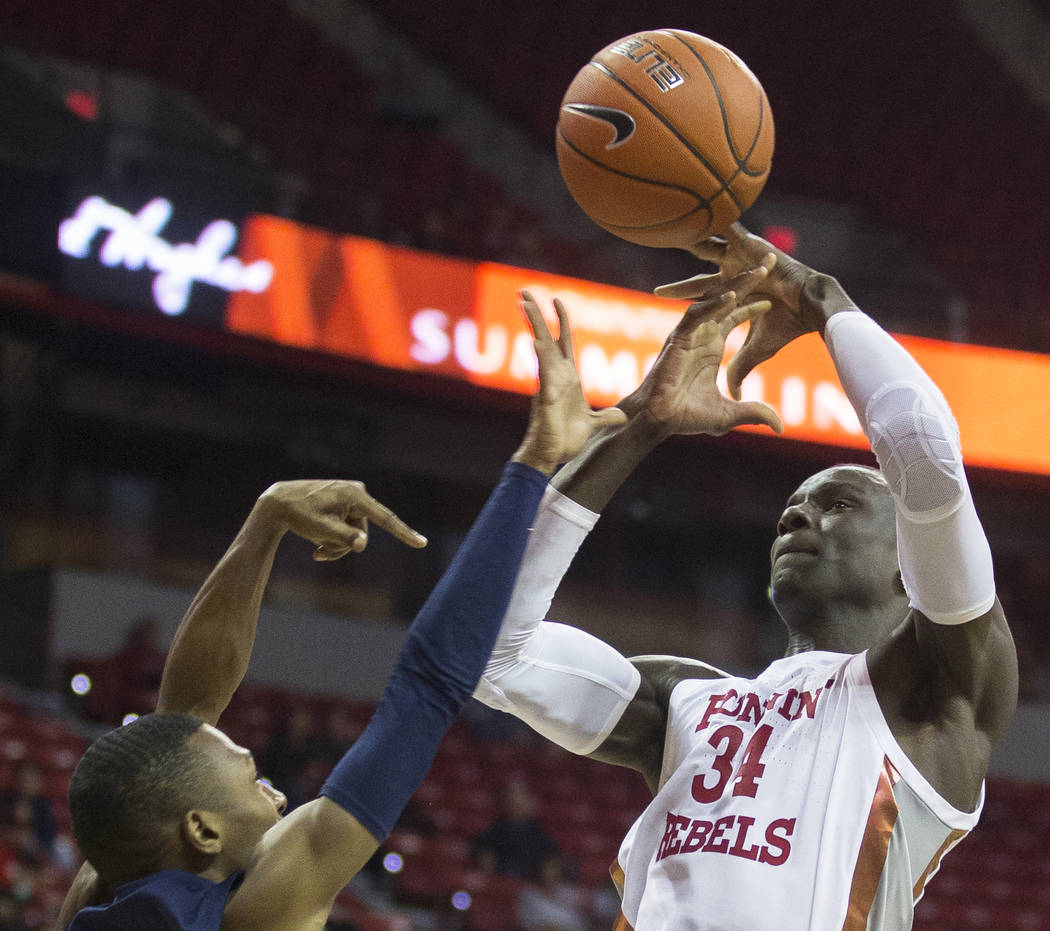 For 32 minutes, UNLV scrapped with one of the lowest-rated teams in college basketball.
Rebels coach T.J. Otzelberger then looked at his players and saw a sense of urgency.
They responded with a 16-point run to turn what would have been one of the worst losses in program history into an 80-57 victory over Jackson State on Tuesday night at the Thomas &Mack Center.
"We can't just take things for granted," Otzelberger said. "We can't be a cool team. We have to be a team that's competitive every possession and values the details. We see that come and go, and I think our guys made the decision: 'We want to play harder. We want to find a way to win this game.'"
Amauri Hardy led the Rebels (3-5) with 20 points, and Mbacke Diong had 19 points and 13 rebounds. Tristan Jarrett scored 23 for Jackson State (1-6).
UNLV guard Jonah Antonio missed his third consecutive game with an injured left hand.
Here are three takeaways from UNLV's victory:
1. Much-needed strong finish
Facing a team ranked No. 322 in Kenpom should have been an opportunity for the Rebels to finally play a breather.
They showed early signs of pulling away, but whether it was missing 11 of 18 free throws, turning the ball over 21 times or allowing a small Jackson State surge here and there, the Rebels found themselves ahead by single digits most of the night. The Tigers even got to within one possession four times in the second half.
"We've got to get stops," Otzelberger said. "We've got to value the ball. There were long stretches tonight where we didn't do either and gave Jackson State some confidence. To their credit, they hung in."
As so often happens in talent mismatches, the better team took over. The Rebels went on that big run late in the second half to take a 73-52 lead and put away the game.
2. Mbacke from 3?
Given the 6-foot-11-inch forward's height advantage, he figured to have a big game, and Diong did in putting together his second double-double this season while dominating inside.
But it was an outside shot that turned out to be the Rebels' biggest basket of the night. Diong drilled a 3-pointer with 8:06 left to put UNLV up 57-50 and create some distance.
"It was definitely an energy booster," Hardy said. "It was just like getting a dunk, but he's hitting a 3. We were all cheering and celebrating on the sideline."
It was Diong's first 3-point attempt this season. He had two last season and missed both.
3. The road ahead
Because of the National Finals Rodeo taking over the Thomas &Mack, UNLV begins its annual stretch of playing in other arenas. The Rebels have been able to play in local arenas in recent years, but their next three games are out of town.
They play at Cincinnati on Saturday, their Mountain West opener at Fresno State on Dec. 4 and against Brigham Young in Salt Lake City on Dec. 7.
UNLV's next home game is Dec. 18 against Pacific. If this road trip doesn't go well, the Rebels will return with a record that will make the past two seasons look like the glory days.
Contact reporter Mark Anderson at manderson@reviewjournal.com. Follow @markanderson65 on Twitter.