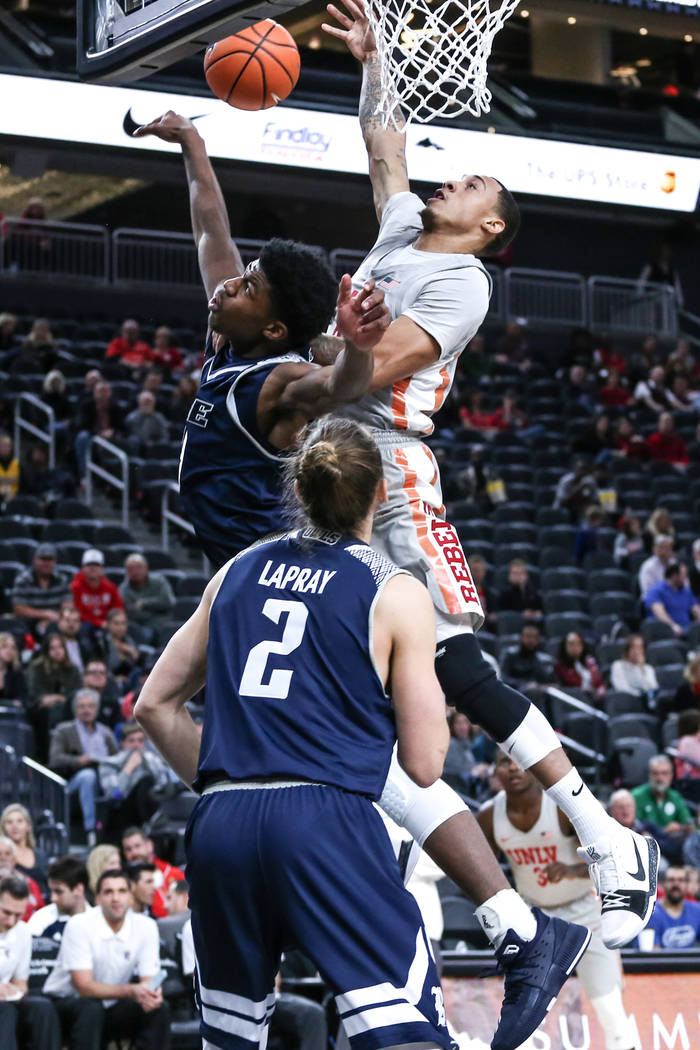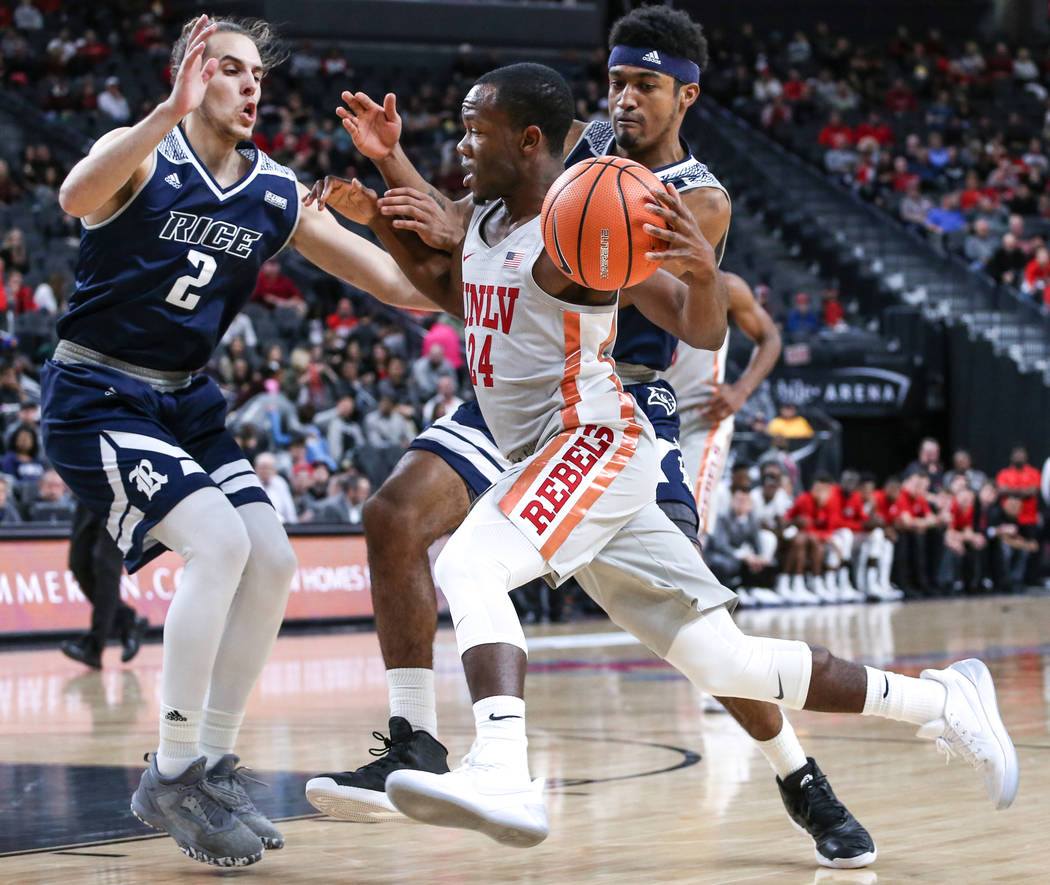 UNLV coach Marvin Menzies likes to compare a college basketball season and sees each game as a different chapter waiting to be penned.
Utah coach Larry Krystkowiak prefers to view the season as something more akin to a marathon, with each game representing a part of the race.
Whatever the analogy, Wednesday's matchup between the schools takes on some added importance among other early season games because it will be the championship of the MGM Resorts Main Event.
The game, scheduled for approximately a 9:30 p.m. start at T-Mobile Arena, also represents a massive step up in competition for a UNLV team that has won its first four by an average of almost 30 points.
Menzies is excited about the challenge and isn't worried about his team's readiness to compete with a Power 5 school for the first time.
"Compete? Not at all. Win? I don't know yet," he said before knowing whether the Rebels would play Utah or Mississippi. "But I feel comfortable that we'll give great effort. I feel comfortable that we'll play tough basketball and we'll play with pride. I am eagerly anticipating one of those two teams just because I think it will be good for our overall growth and preparation for conference play as well."
Utah (4-0) already has played challenging competition, knocking off back-to-back Southeastern Conference opponents. Krystkowiak thinks both have helped his team prepare for UNLV (4-0).
"Missouri had a really quality big man they threw it in to, and Ole Miss was a real guard-oriented team with a lot of capable guys that could really push it and score it," he said. "UNLV really has a combination of both of those except they're faster than Ole Miss was. We just have to mesh both plans and see how we do."
The Rebels' speed is the first thing Krystkowiak noticed when watching film.
"It's a short sample size, but of 380 teams in the nation, I think they play at the sixth-fastest pace," he said. "This team gets from one end to the other faster than anybody I've seen."
One of the things Krystkowiak likes most about his team is balance. With Kyle Kuzma having left for NBA success, the Utes have four players scoring in double figures, led by 6-foot-10-inch forward David Collette..
Collette, a familiar face to UNLV fans from his days in the Mountain West at Utah State, is averaging 13.8 points in 22 minutes.
The senior hasn't played against UNLV in three years, so there are new players and coaches, but he remembers his big games against the Rebels.
"They always have good players," Collette said. "From the past, they could get really hot and be great. Sometimes they can be off, but you always have to be ready for them because they could go off at any time. They always have talent."
This year's version of the Rebels is again loaded with skill and athleticism. What they do with it won't be known until the end of the book.
"I think we started to show our identity as a team in the first four games, but there's a lot of chapters to write and a lot of games to play," Menzies said. "They're all mutually exclusive of each other, so you have to make sure you take them one at a time."
Contact Adam Hill at ahill@reviewjournal.com or 702-277-8028. Follow @AdamHillLVRJ on Twitter.
Utah vs. UNLV
When: 9:30 p.m. Wednesday
Where: T-Mobile Arena
TV/Radio: AT&T Sports Net; KWWN (1100 AM, 100.9 FM)
Line: Utah -1½; total 152½
Utah (4-0)
Coach: Larry Krystkowiak (161-105, seventh season)
Probable starters
Player Pos. Ht. Ppg.
Justin Bibbins G 5-8 12.5
Sedrick Barefield G 6-2 13.0
Gabe Bealer F 6-6 8.3
David Collette F 6-10 13.8
Tyler Rawson F 6-10 11.8
UNLV (4-0)
Coach: Marvin Menzies (15-21, second season)
Probable starters
Player Pos. Ht. Ppg.
Jordan Johnson G 5-11 12.8
Jovan Mooring G 6-2 15.3
Kris Clyburn G 6-6 8.8
Shakur Juiston F 6-7 13.3
Brandon McCoy F 7-0 20.0