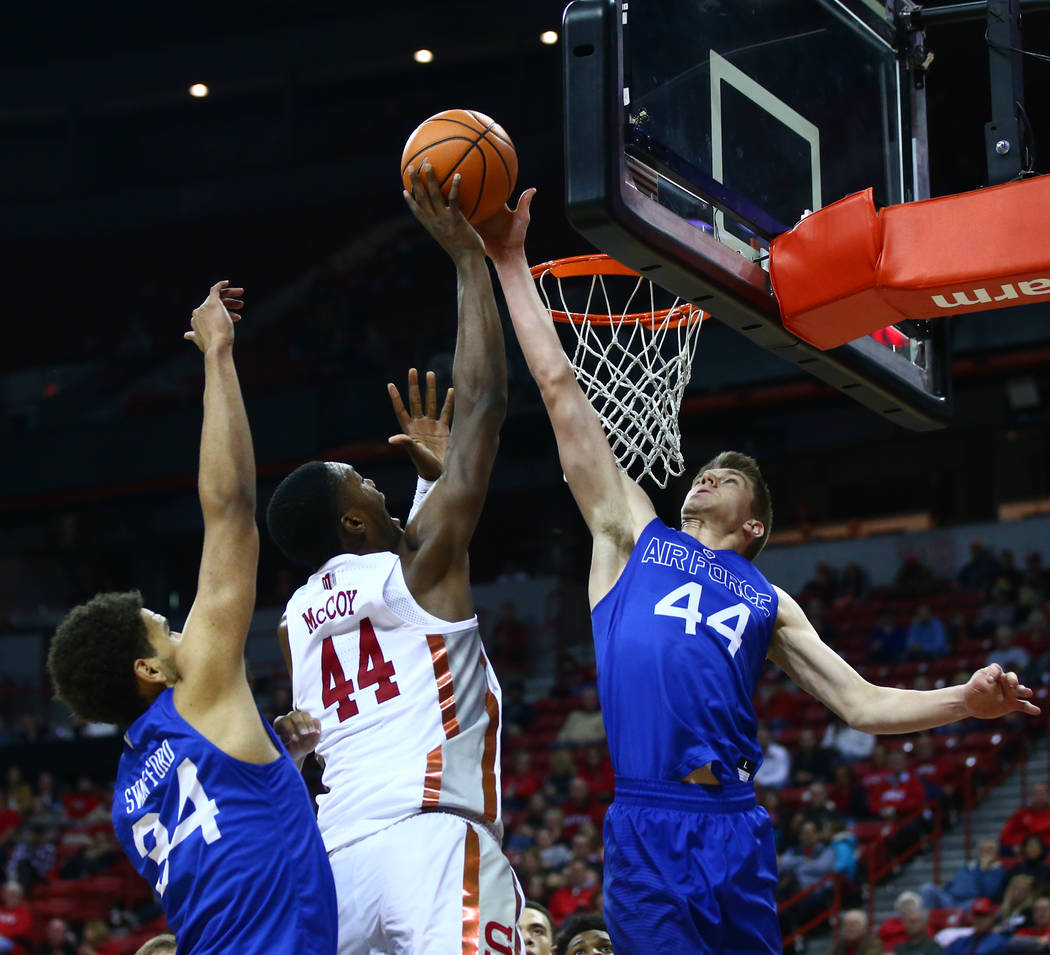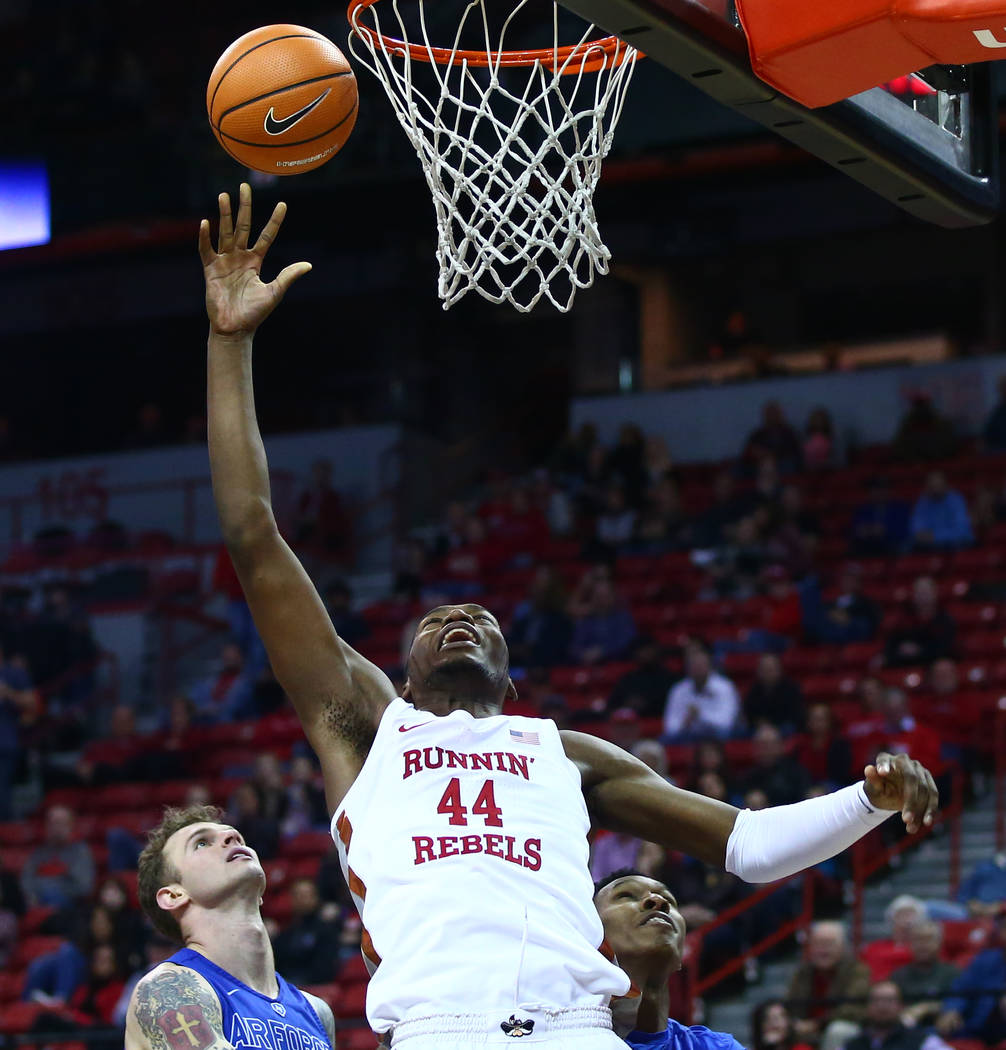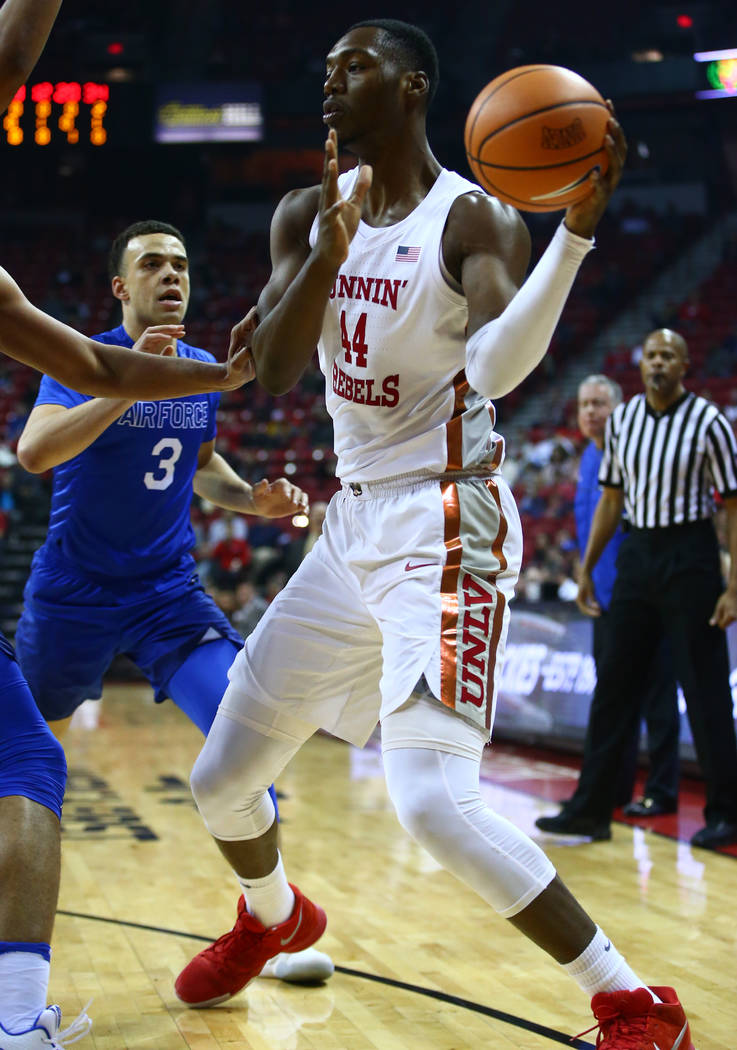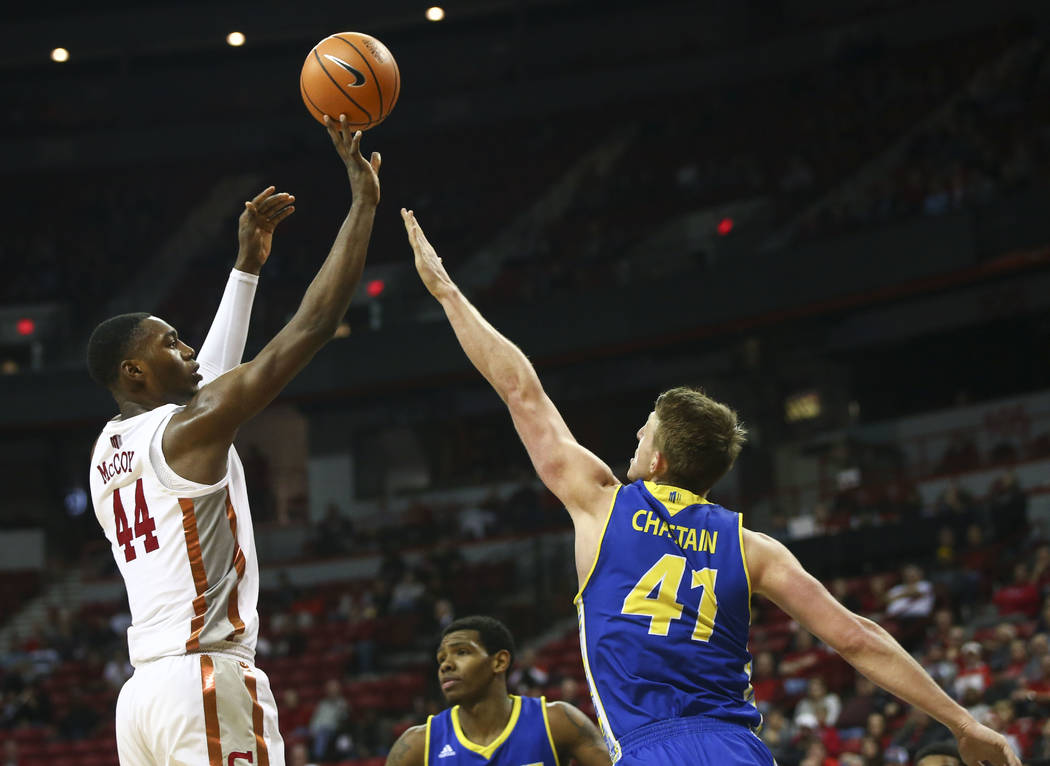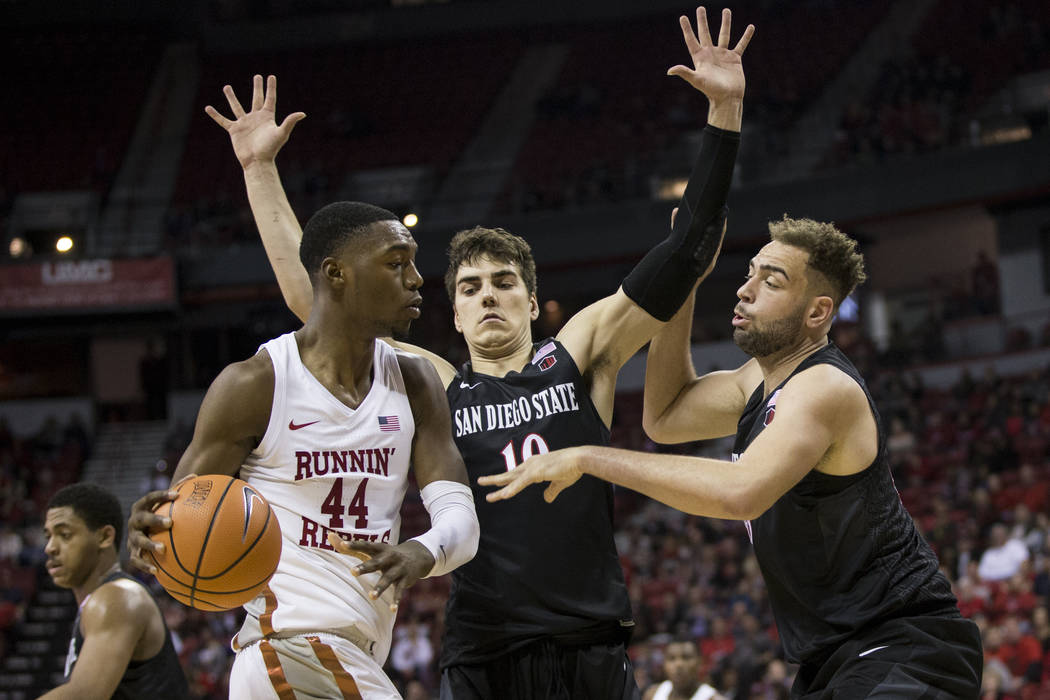 UNLV 7-foot freshman Brandon McCoy sounds like a throwback player when he refers to himself as a center, bucking the trend that frontcourt players prefer to be called forwards because it implies they possess a more varied and skilled game.
Whether McCoy goes against the other trend of young stars declaring early for the NBA draft remains to be seen, though it has been widely assumed he will be gone after one season at UNLV.

"Right now, I'm not even focused on it," McCoy said. "I'm just focused on the season that's in front of me right now and trying to win a conference championship, but maybe after the season I'll think about it."
He has enough to think about Saturday when UNLV (19-7, 8-5 Mountain West) heads into a 1 p.m. game at San Diego State (14-10, 6-7). CBS Sports Network will televise the game, and the Aztecs are 4½-point favorites.
The Rebels have won three straight and five of six.
McCoy is a big part of UNLV's surge and is well on his way to conference Freshman of the Year.
Averaging 17.3 points and 10.2 rebounds, he's in position to break the league freshman records in both categories.
The current marks are 16.1 points by UNLV's Anthony Bennett in the 2012-13 season and 9.9 rebounds, shared by Utah's Andrew Bogut in 2003-04 and San Diego State's Kawhi Leonard in 2009-10.
Three notable NBA mock drafts project McCoy has a late first-round pick, but one Eastern Conference scout said any forecast at this point is premature.
"Right now, you hear a million guys are going to be late first-round picks," said the scout, who was not authorized to speak on the record. "Wait for another two months, and you'll have a lot better feeling of who's going to come out and who's already said they're going to come out, what Europeans have come on the board."
The scout offered positive and negative critiques of McCoy.
"He looks the part," the scout said. "He's got great size, a great body. The time I saw him live, he doesn't have an every-play motor. I think that's one of his biggest weaknesses. Also, with the NBA game changing and being more of an open game, there are less true centers. I think that hurts him a little bit.
"But he's not without talent. His free-throw percentage (71.6) is pretty good for a big guy. His rebounding numbers are good. Lately, he's had some good games, but there also have been some games during the year that for whatever reason you don't know he's on the floor."
UNLV coach Marvin Menzies said his philosophy was to take every case on its own merits when advising players who might come out early.
"Generally speaking, I would love for a kid to be a lottery pick, but if they're a first-rounder and the money is guaranteed, you've got to look at them and what is their situation," Menzies said. "Sometimes it's based on their family needs. Sometimes it's based on different things academically. Sometimes it's based on the team coming back. There are a lot of things that go into it. Every kid is different, and every situation is different."
Contact Mark Anderson at manderson@reviewjournal.com. Follow @markanderson65 on Twitter.
Game day
Who: UNLV at San Diego State
When: 1 p.m. Saturday
Where: Viejas Arena, San Diego
TV/Radio: CBS Sports Network; KWWN (1100 AM, 100.9 FM)
Line: San Diego State -4½; total N/A