UNLV's defensive confidence returns during 2-game win streak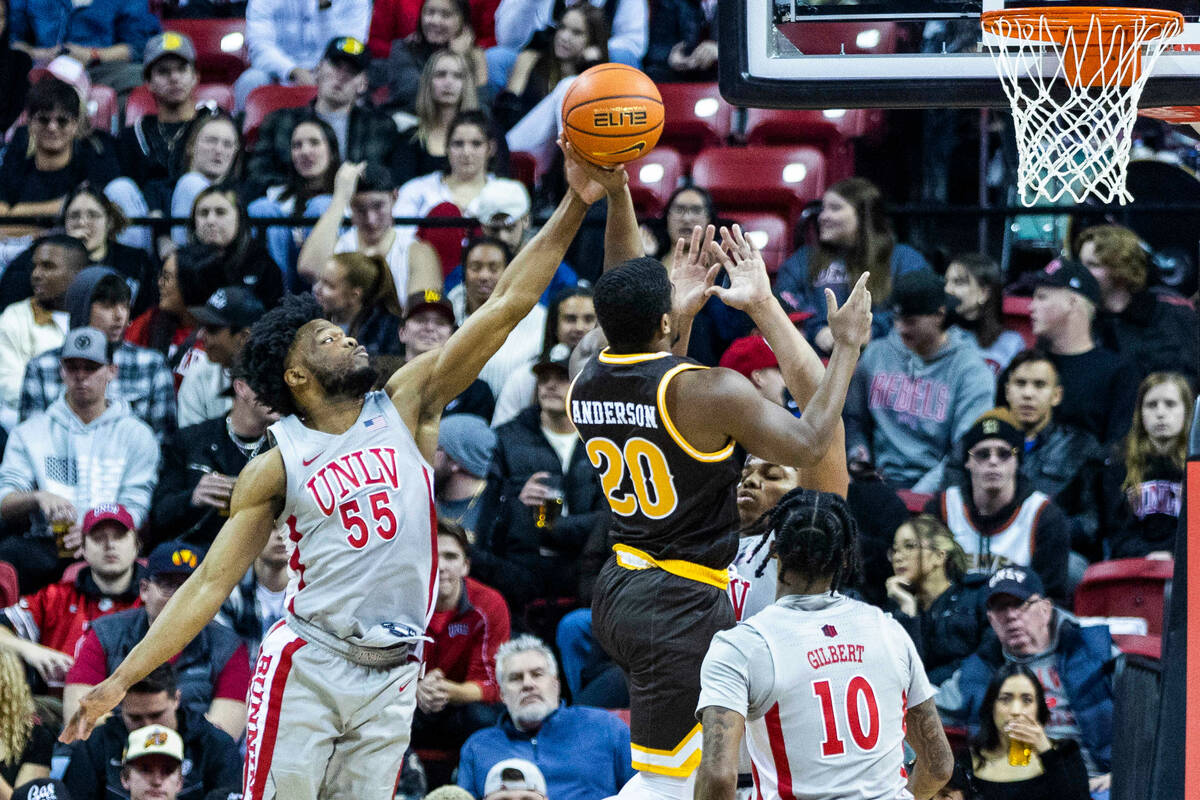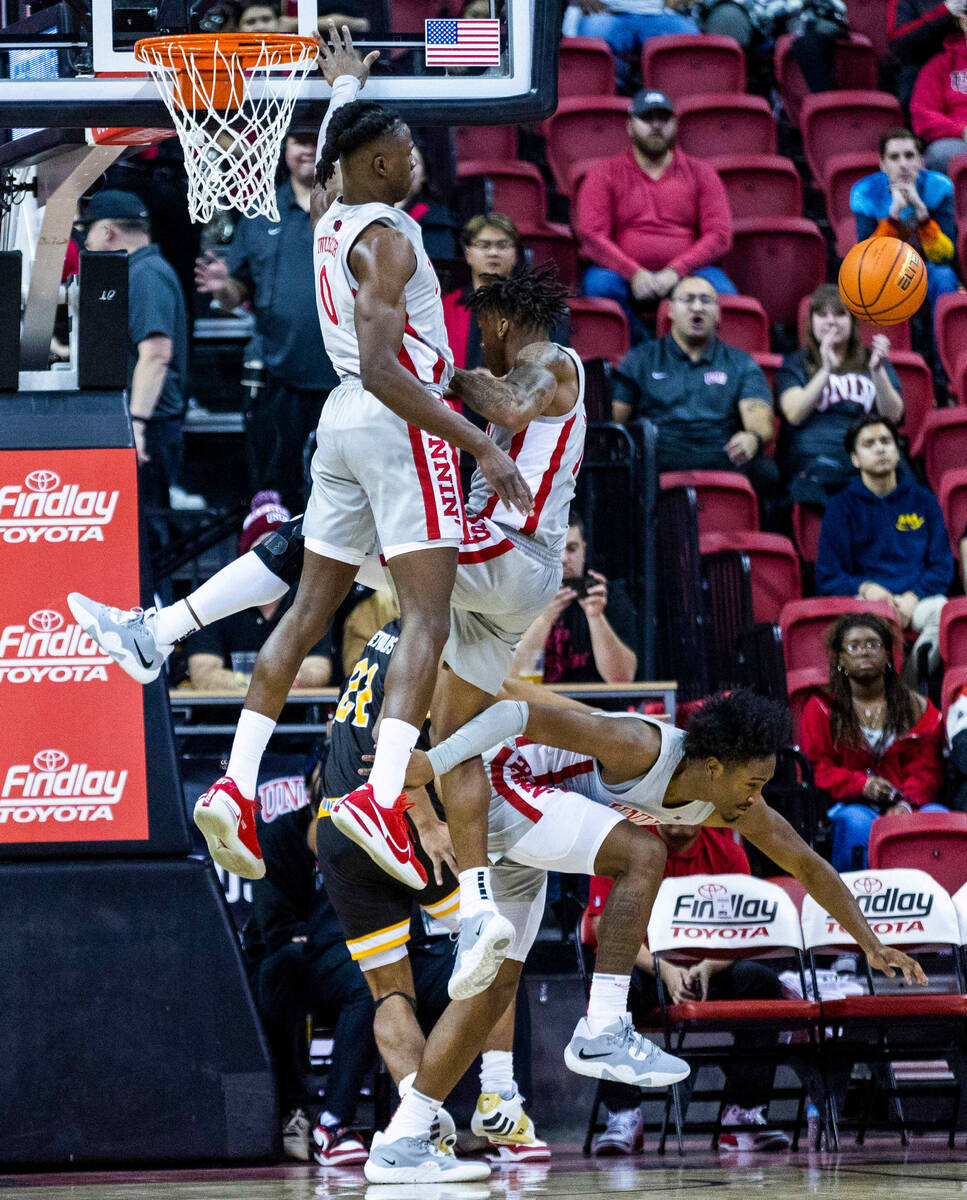 UNLV coach Kevin Kruger says confidence is key to basketball success. It's not a particularly groundbreaking idea.
Normally, when confidence in basketball is discussed, it's in relation to offense. How much belief does a shooter have in his shot? Does a playmaker have faith in the hands of his forward rolling to the basket? Will a player make the extra pass and trust his teammate to make the open 3?
But Kruger believes defensive confidence is just as crucial. UNLV's win over Wyoming last week was a step in the right direction defensively, he said. The Rebels' victory over intrastate rival UNR on Saturday was the first time Kruger felt his team's defensive confidence in a long time.
"We were going to make them earn it," he said.
UNLV had its best defensive outing in Mountain West play against UNR. The Rebels held the Wolf Pack to 36.4 percent shooting, forced 19 turnovers and made a defensive stand with 37 seconds remaining to seal the win after guard EJ Harkless drew an offensive foul against UNR guard Jarod Lucas.
The Rebels allowed 62 points, an opponent's lowest total since Dec. 7.
UNLV (14-7, 3-6 MW) will take its improved defense on the road Tuesday against Colorado State at Moby Arena in Fort Collins, Colorado. The Rams (10-12, 2-7) defeated the Rebels 82-81 on Jan. 14 after senior guard Isaiah Stevens hit a 3-pointer at the buzzer to send the game into overtime.
"When you've got that confidence and that swagger, that security within each other, you can do some great things defensively," Kruger said.
Kruger said the Rebels did a good job following the defensive scout against UNR. They stuck to screeners, closed out to the correct shooters and were active defensively. He added that it was fitting for the game-clinching play to come on the defensive side.
"That's something we take pride in," Harkless said.
UNLV's team-oriented defense has seen several players step up during its past two wins. Guard Keshon Gilbert had four steals against UNR, and forward Victor Iwuakor had five blocks. Wing Elijah Parquet had two blocks against Wyoming.
The defensive resurgence happened without wing Luis Rodriguez, one of the team's best defenders who missed both games last week because of a groin injury. Wing Shane Nowell played a season-high 23 minutes in Rodriguez's absence against UNR.
UNLV has a new rotation and an improved defense since its loss to Colorado State. Now, the Rebels have a chance for another test as they try to continue their turnaround.
"It feels good to stack wins," Harkless said.
Contact reporter Andy Yamashita at ayamashita@reviewjournal.com. Follow @ANYamashita on Twitter.
Up next
Who: UNLV at Colorado State
When: 6 p.m. Tuesday
Where: Moby Arena, Fort Collins, Colo.
TV: Mountain West Network
Radio: KWWN (1100 AM/100.9 FM)
Line: Colorado State -2