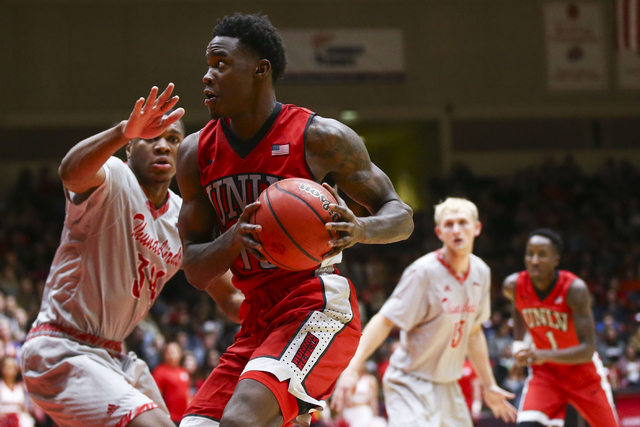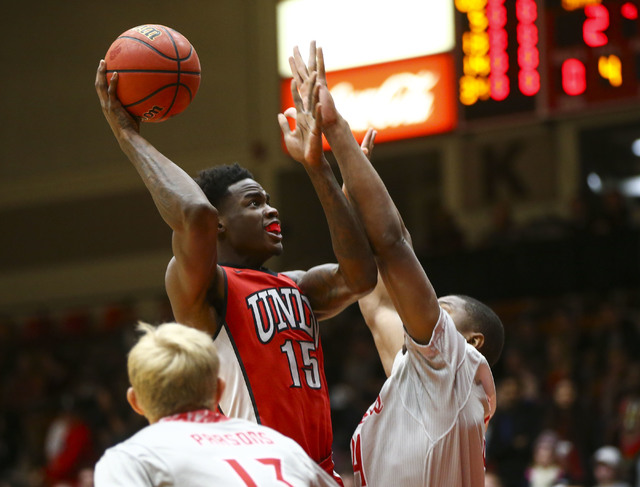 UNLV basketball player Dwayne Morgan tried to get into a police car, "thinking he could use it to drive home," before being arrested May 6 for disorderly conduct, according to a report released Tuesday by the Metropolitan Police Department.
Morgan, 21, was arrested at about 6:40 a.m. on the misdemeanor charge after getting into a dispute with a cabdriver. He received a summons to appear in court at a later date.
According to the report, Morgan and the cabdriver argued about the fare before the driver went to a police substation near the Las Vegas Convention Center.
Morgan, the report said, left the taxi and "continued a verbal tirade and walked over to a parked squad car, apparently, thinking he could use it to drive home."
When officers wouldn't let Morgan take the car, he went over to another vehicle and tried to get in the front passenger's side and was then arrested, the report said.
Morgan has been suspended indefinitely from basketball duties at UNLV.
Coach Marvin Menzies was not available for comment. He has decisions to make about his roster, which is one over the 13-player scholarship limit.
Morgan has in his favor the fact he returned to school last year amid mass defections during the coaching changeover.
The 6-foot 8-inch forward has started 32 career games, including six last season in which he averaged 9.4 points and 7.3 rebounds. But shoulder and hip injuries ended his season prematurely, and UNLV had hoped to get an extra season of eligibility approved by the NCAA. If that happens, Morgan will be listed as a junior next season.
He started four games and played in 33 as a freshman in the 2014-15 season, averaging 5.3 points and 3.0 rebounds. The following season, Morgan started 22 of the 27 games he played in, averaging 5.5 points and 4.7 rebounds.
More Rebels: Follow all of our UNLV coverage online at reviewjournal.com/Rebels and @RJRebels on Twitter.
Contact Mark Anderson at manderson@reviewjournal.com. Follow @markanderson65 on Twitter.