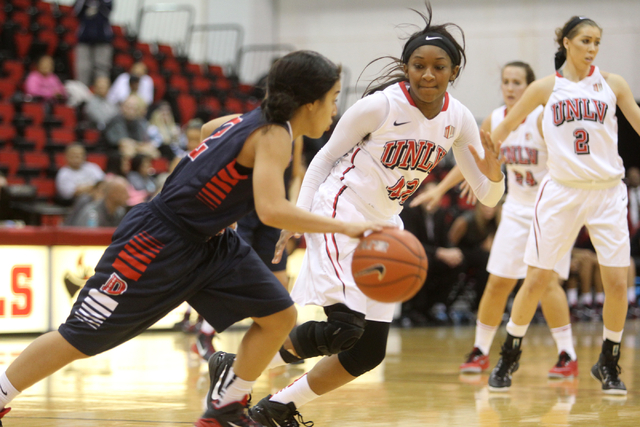 UNLV guard Danielle Miller, who scored 26 points against Wyoming, was named Mountain West women's basketball player of the week on Monday.
Miller, a senior from San Diego, led the Lady Rebels rally in a 58-55 win over Wyoming. She is leading the league in scoring, averaging 18.6 points per game.
UNLV travels to Reno on Wednesday to play UNR.