Victim of Zaon Collins' crash had 'heart of gold'
Updated February 15, 2021 - 12:29 pm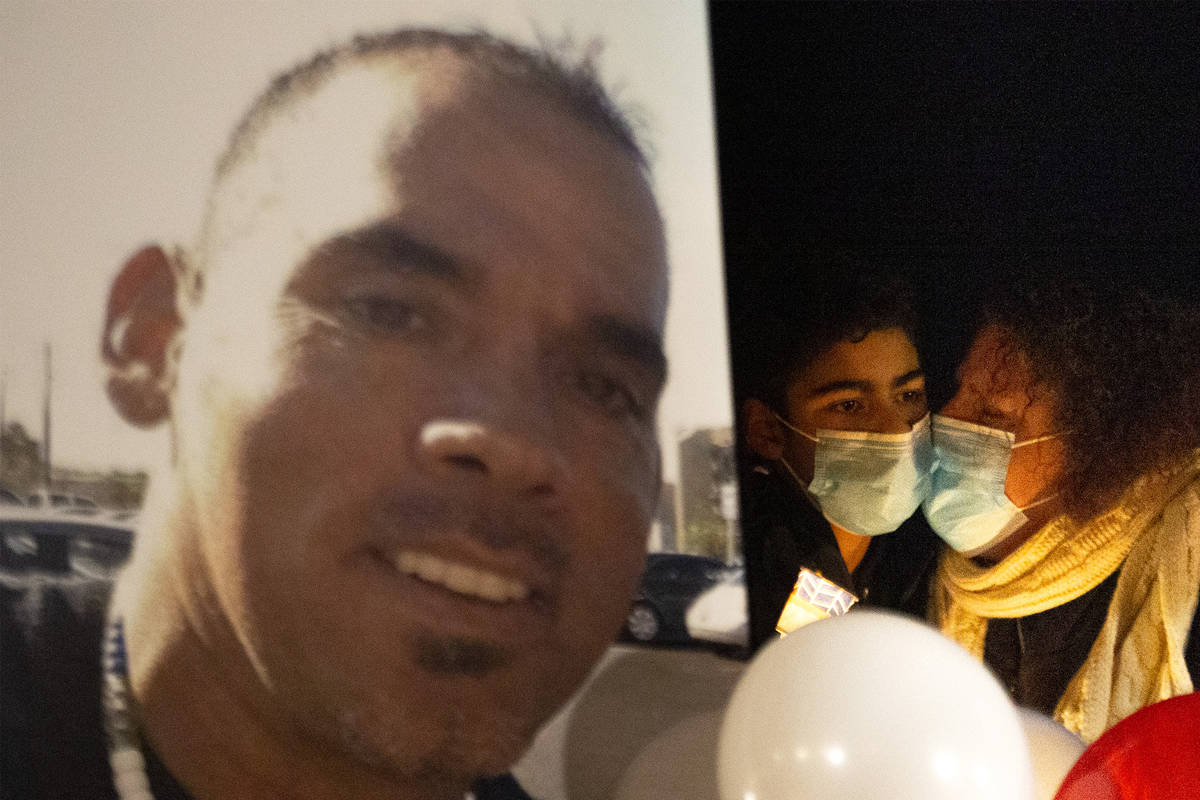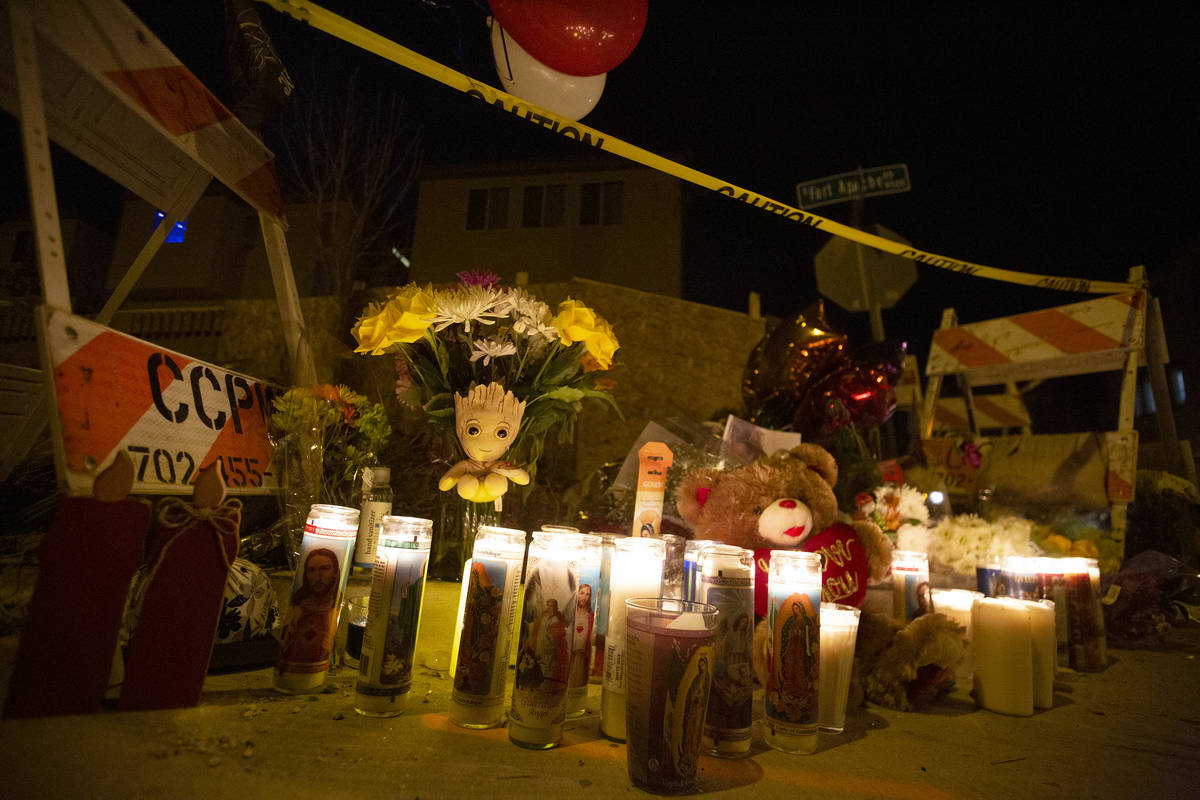 Eric Echevarria was a boxer from the Bronx, one of those stereotypical New Yorkers with a tough exterior but a heart of gold. That's the part family and friends remember most. That and the smile.
Echevarria is gone now, the victim of a fatal car crash involving former UNLV basketball signee Zaon Collins.
Collins, the former Bishop Gorman star, has been charged with two felonies stemming from the Dec. 30 accident. A Dodge Challenger he was driving collided with a car driven by Echevarria near Fort Apache Road and Blue Diamond Road. Echevarria, 52, died later that day.
"Eric had that New York savvy attitude," said friend Kevin Smith, who knew Echevarria for 20 years and served with him in the Army National Guard. "His heart was so open. When you got to know him, you got to know a very kind and caring individual. He was the most generous person I knew."
Mike Katz was an associate pastor at Calvary Chapel when first meeting Echevarria and remembers most those times the two spoke after services.
"You don't always get to meet everyone, especially when it's a bigger church," Katz said. "Eric always made it a point to come up and ask different Bible questions. He was very curious and had his own point of view on things. He was inquisitive. I know Eric well enough spiritually that he would have forgiven this young man that hurt him. I believe that in my heart."
'Loved life'
Echevarria is survived by his wife, a 14-year-old son, four adult stepchildren and six grandchildren. He served in the Nevada Army National Guard 221st Cavalry and was also with the 32nd MP Division in Henderson.
To those who knew him, nobody was more loyal.
"He would do anything for you," said Smith. "Eric loved life. He loved to serve."
Each morning at Ober Elementary, where he worked as lead custodian and where his son was a second-grader, Echevarria would stop by the classroom of teacher Scott Cesarone.
He would inquire how Eric Jr. was progressing in his studies and how best father could help son, especially in math. Flash cards. Different learning strategies. He wanted to know about all of it.
"He was deeply invested in his son's academics," said Cesarone. "Having parents support and buy-in as Eric did is everything. He wanted more than anything for Eric Jr. to be a successful student and citizen. This was a very kind, loving family man.
"We would give lengthy conversations about his beloved New York Yankees. He loved all sports. He was very proud of his Puerto Rican and New York heritage. He was always smiling. Just a huge smile. He made you feel good about yourself.
"This is such a tragedy. I can't believe it. A great man, a great parent, a great co-worker, a great friend."
Brigeda Leichty is from Las Vegas and first met Echevarria following the 9/11 terrorist attacks. Both were cooks in the Army and serving a deployment in Presidio, California.
"He was a big brother to me and looked after me and taught me about the basics of life," Leichty said. "I was 18 at the time and on deployment for months, so he was the one who kept my spirits up.
"He was always positive, always had that smile on his face."
Misses friend
Collins has been charged with reckless driving and driving under the influence causing death.
According to a statement from the office of Clark County District Attorney Steve Wolfson, Collins had an amount of THC in his system at the time of the crash that exceeded the legal limit in Nevada. THC, short for tetrahydrocannabinol, is the pyschoactive ingredient in marijuana. The statement also said that a police investigation revealed that Collins was driving 88 mph in a 35 mph zone seconds before the crash.
"(Collins) is 19 years old, which means he's an adult," Smith said. "He's not a kid. And when you make decisions as an adult to get high and get behind the wheel of a car, there are consequences. We're not talking about a child here. I'm sorry, but there are consequences to all our actions as adults.
"I miss my friend greatly."
The Review-Journal's Ben Gotz contributed to this report.
Ed Graney is a Sigma Delta Chi Award winner for sports column writing and can be reached at egraney@reviewjournal.com or 702-383-4618. He can be heard on "The Press Box," ESPN Radio 100.9 FM and 1100 AM, from 7 a.m. to 10 a.m. Monday through Friday. Follow @edgraney on Twitter.