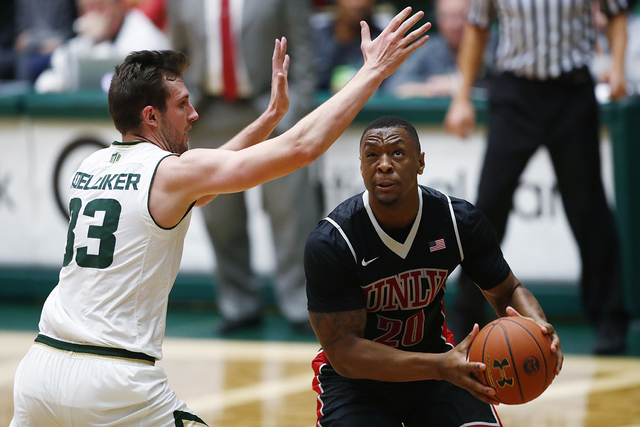 FORT COLLINS, Colo. — What the UNLV basketball team said following its 91-77 loss on Wednesday at Colorado State:
Coach Marvin Menzies
"We need our fans to come out and support these young guys as they go through this journey. It won't always be roses. Sometimes you've got to weather the storm a little bit, but it will make those wins and the success when we start to experience it that much more rewarding. I wouldn't want to have this job and not experience pain. It takes pain to understand the value of having success."
"We're in conference. It's on now. Every game counts. When we get back, we'll have to start taking care of the house. We have two opportunities back to back (Wyoming on Saturday, Boise State on Wednesday), so we need our fans out for that."
Guard Kris Clyburn
"It was just us not communicating on defense and us not getting stops. We've got to get better, and I feel like we're going to get better."
"The first half, we were playing real well. We were moving the ball, hitting. We had (only) four assists the second half."
Contact Mark Anderson at manderson@reviewjournal.com or 702-387-2914. Follow @markanderson65 on Twitter.