Zimmerman to turn pro after one season at UNLV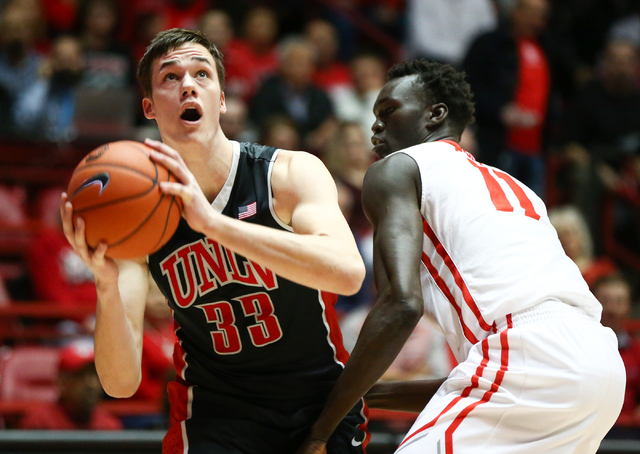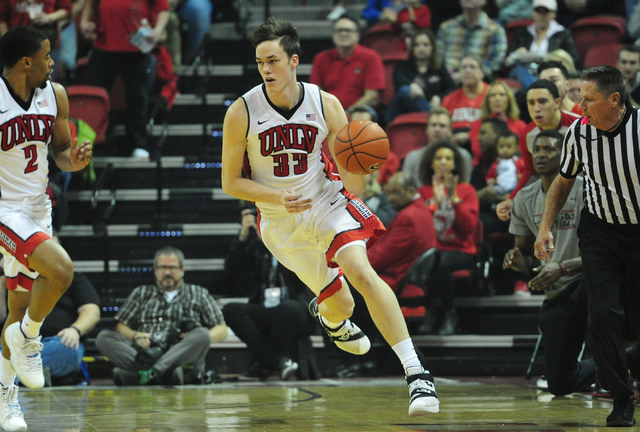 UNLV 7-foot freshman Stephen Zimmerman Jr. plans to hire an agent and turn pro this week, according to a Yahoo Sports report.
This has been expected since Zimmerman committed to the Rebels out of Bishop Gorman High School. He was a McDonald's All-American and ranked by ESPN as the nation's 10th-best prospect.
He averaged 10.5 points and 8.7 rebounds per game this season for the Rebels, but missed time because of an illness as well as injuries to knee, thigh and ankle. However, Zimmerman returned Feb. 27 from a sprained left knee to finish the season rather than play it safe with a potential pro future on the line.
Zimmerman didn't return a text message asking for comment.
Max Good, UNLV special assistant to the head coach, tweeted: "So pleased for Big Zimm. Not entitled and easy to deal with. Highly skilled and unselfish. With added strength and maturity, watch out!!"
Yahoo! ranks Zimmerman as the No. 26 prospect in this year's NBA Draft, which is June 23, but reported executives believed he could move up much higher because of his mobility and shot-blocking skills.
UNLV agreed in principle Sunday to hire Arkansas-Little Rock coach Chris Beard, but no matter who the Rebels hired would have had a difficult time convincing Zimmerman to return for another season.
How many of his soon-to-be former teammates join him remains to be seen.
Derrick Jones Jr. and Patrick McCaw figure to see what kind of NBA evaluation they will receive. Jones might be close to gone anyway considering he was ruled ineligible at the end of the season because of an NCAA Clearinghouse issue. McCaw was the Rebels' best player, and whether he returns could largely depend on who is UNLV's next coach.
Other players also are waiting to see how the coaching search works out before deciding whether to return.
Contact Mark Anderson at manderson@reviewjournal.com or 702-387-2914. Follow him on Twitter: @markanderson65