3 takeaways from UNLV's spring showcase: 6-pack of interceptions
Updated April 9, 2023 - 6:09 pm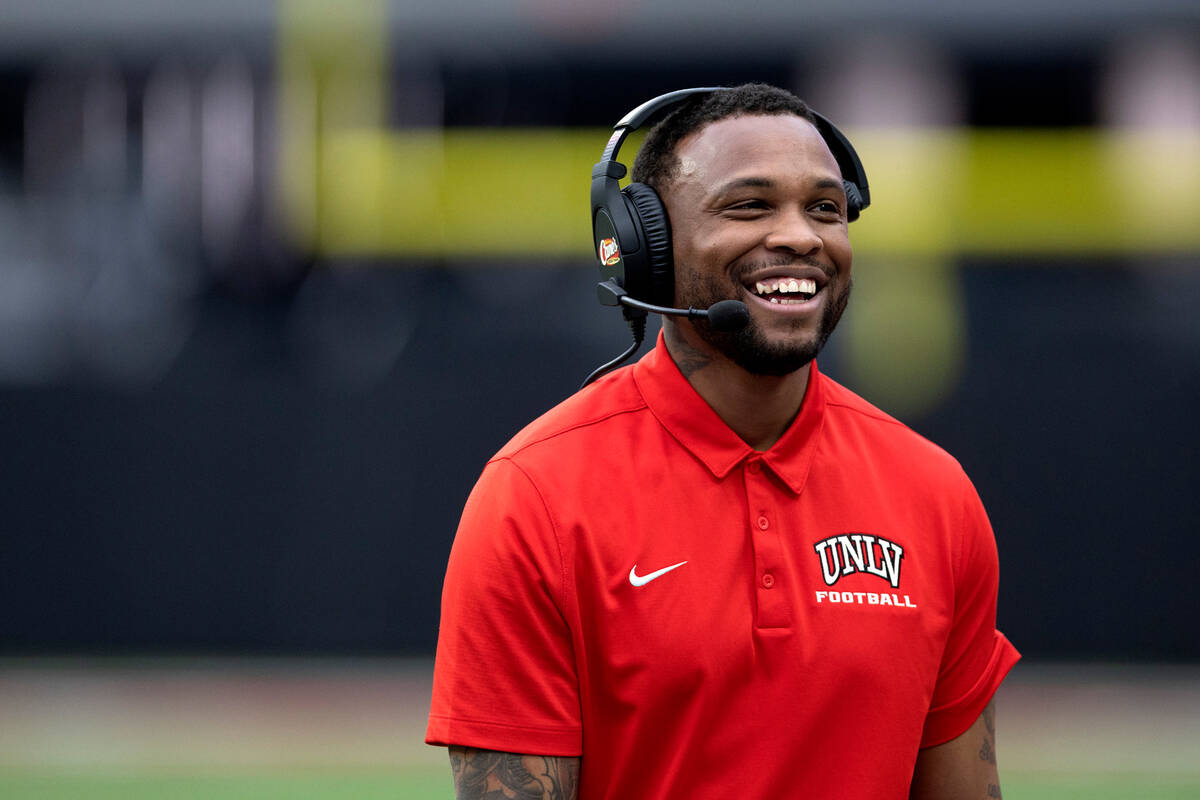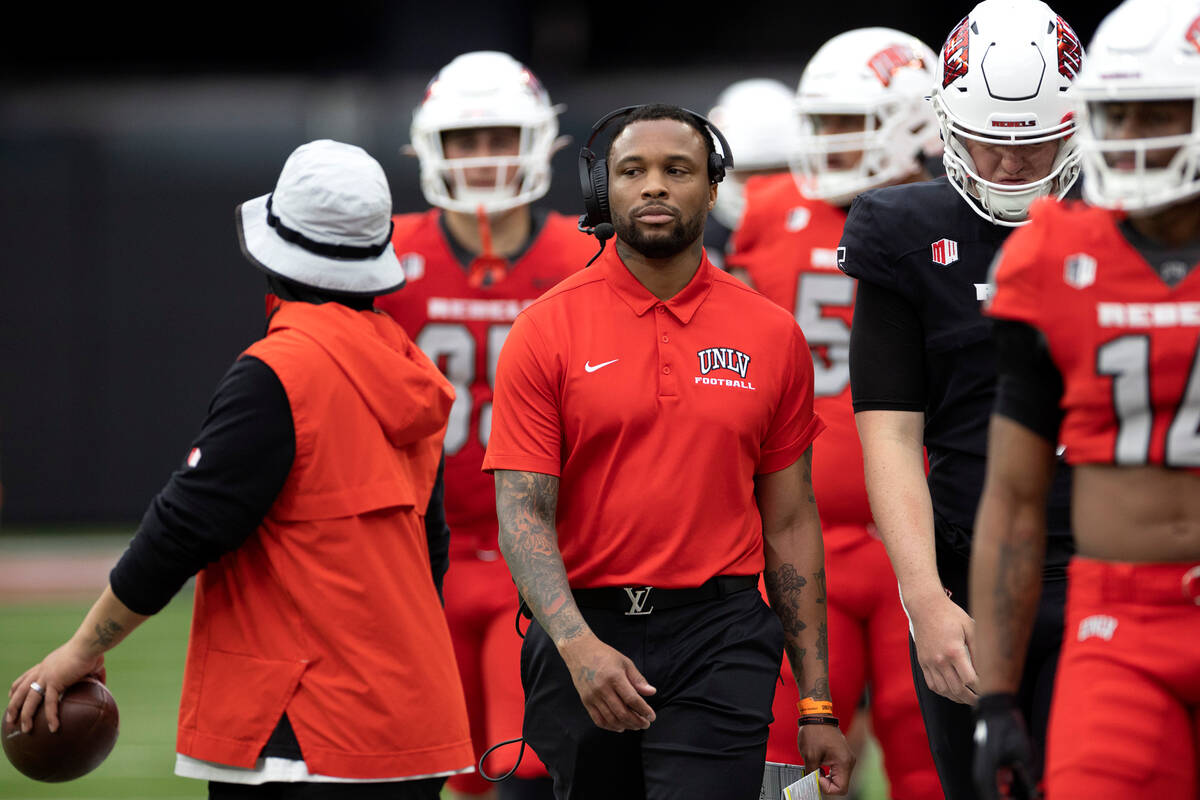 Adam Plant Jr. isn't used to this feeling.
Normally, when the UNLV football team runs out of the tunnel at Allegiant Stadium, he's right there in the middle of the players pouring out onto the field.
Now, he's seated in the stands. The former Bishop Gorman High star and second-team All-Mountain West pass rusher exhausted his eligibility last season, when he led UNLV with eight sacks.
Plant is preparing to pursue his dreams of football beyond college, but not being on the field during UNLV's spring showcase Saturday just felt wrong.
"It's very weird," he said. "That was my first time really sitting in the stands at the stadium."
Plant was one of about 2,000 UNLV fans who got a sneak peak at the new-look Rebels under coach Barry Odom. The defense dominated the showcase, but Plant said UNLV looks as if it's on the right track.
"I'm excited to see how they do this season," he said.
Here are three takeaways from the spring showcase:
1. Secondary gets picky
No group showed out more than the defensive backs. UNLV's secondary accumulated six interceptions during the scrimmage: three against redshirt freshman quarterback Jayden Maiava, two off junior starter Doug Brumfield and one against junior Harrison Bailey.
Junior Jett Elad, who transferred to UNLV from Garden City Community College, had two interceptions. Junior safeties Jordyn Morgan and Johnathan Baldwin — both returning starters — each had one, along with freshman Cameren Jenkins and senior Davone Walden Jr.
"The way we compete in practice is impeccable," Morgan said. "We're going at it every day, so we expect these results. It's nothing new for us."
2. Defensive play-calling
Odom made it clear after the strong defensive performance that defensive coordinator Mike Scherer will be calling the plays this season.
Scherer, who also coaches linebackers, played for Odom at Missouri, got his start coaching under Odom at Arkansas and then followed him to UNLV. He knows Odom's defensive schemes, and the spring showcase was a good chance for the staff and Scherer to get used to his new role.
He joked that the biggest change has been learning to control his temper so he doesn't simply get mad and blitz every snap, but Scherer said he trusts his experience that has gotten him to this point.
"It's kind of normal business," he said.
3. Settling on offensive line
Offensive coordinator Brennan Marion's quarterbacks didn't have the best day, but he and Odom said they were happy with the way the offensive line is taking shape.
Marion and offensive line coach Vance Vice had some gaping holes to fill up front. Last season's starting center, Leif Fautanu, transferred, while left tackle Daviyon McDaniel and left guard Preston Nichols exhausted their eligibility.
During the spring showcase, the starting offensive line included junior Marcus Miller at left tackle, Arkansas transfer Jalen St. John at left guard and Buffalo transfer Jack Hasz at center. They joined returning starters Amani Trigg-Wright and Tiger Shanks at right guard and tackle, respectively.
"They're the guys who've been the most consistent, been able to block their one-on-ones and done what Coach Vice has asked them to do," Marion said. "Coach Vice is a quality offensive line coach, and those guys have gotten better throughout the spring."
Contact reporter Andy Yamashita at ayamashita@reviewjournal.com. Follow @ANYamashita on Twitter.