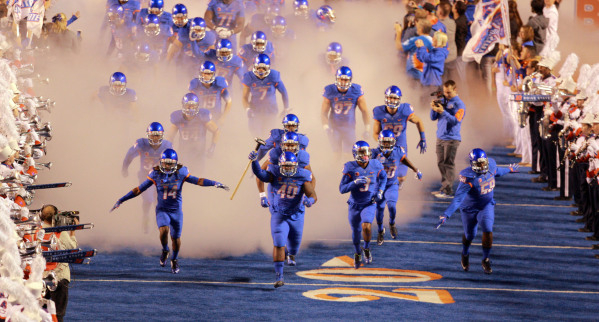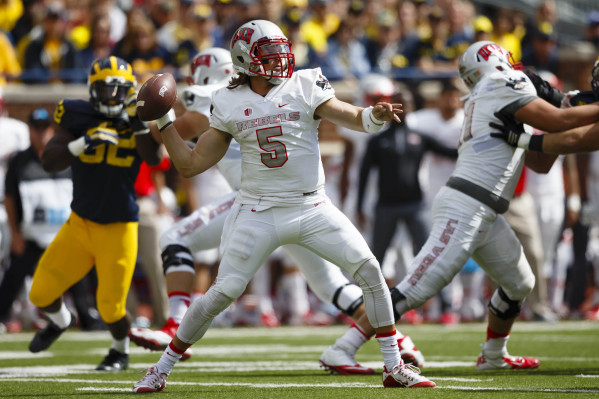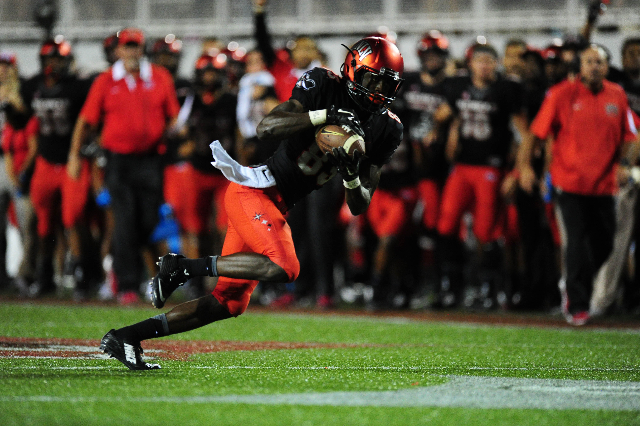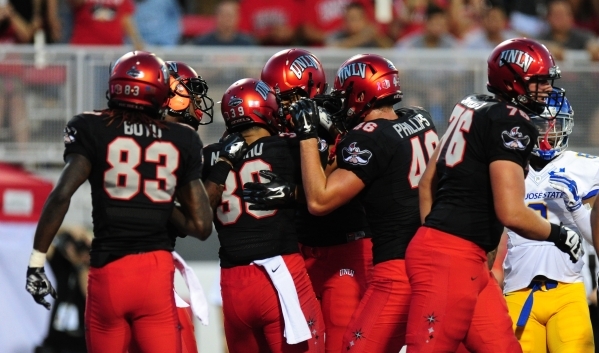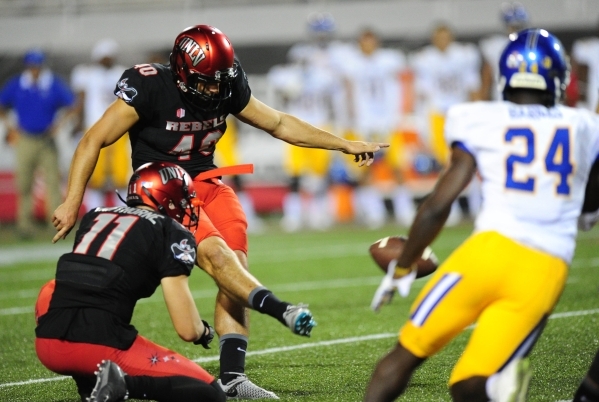 Five things to look for when UNLV's football team plays Boise State at 12:30 p.m. Saturday at Sam Boyd Stadium:
1. Whether quarterback Blake Decker's return opens up UNLV's offense. Opponents have focused on the stopping the run with Decker out the past 2½ games with a dislocated shoulder. Now he gives the Rebels at least the threat of a passing game, which should help the ground attack because Boise State has to respect both parts of of UNLV's offense.
2. Whether the Rebels can actually run on Boise State. The Broncos give up just 81.4 yards rushing per game and 2.5 per carry, but they have allowed each of their past three opponents to gain more than 100 yards. UNLV averages 213.6 yards rushing, its most since 2002 when the Rebels averaged 214.4 yards.
3. Whether UNLV focuses on shutting down one part of Boise State's offense. The Broncos average 175.4 yards rushing per game and 280.2 passing, so they're more than capable of winning both ways. UNLV could go after one facet of the offense and make Boise State one dimensional, but any path the Rebels choose is risky.
4. Whether UNLV can establish a pass rush. The Rebels have only six sacks, but Boise State could be without its two starting offensive tackles. UNLV has the opportunity to put heat on Broncos quarterback Brett Rypien.
5. Whether the Rebels can start strong. They trailed in the first half each of the past two games and had to fight back. UNLV rallied each time and put itself in position to beat San Jose State and Fresno State, but lost both games. A better start could've made the difference each time.
Contact Mark Anderson at manderson@reviewjournal.com or 702-387-2914. Follow him on Twitter: @markanderson65
Check our GameDay page for all the news leading up to the UNLV-Boise State game.