5 things to watch in UNLV-Northern Colorado game
September 1, 2014 - 9:11 am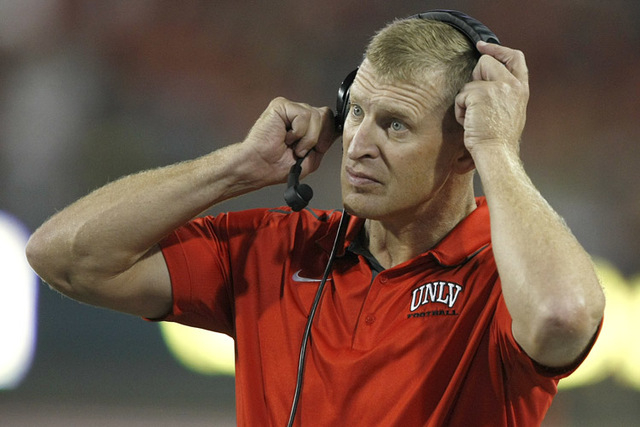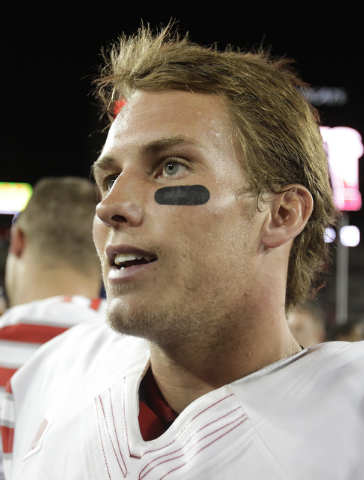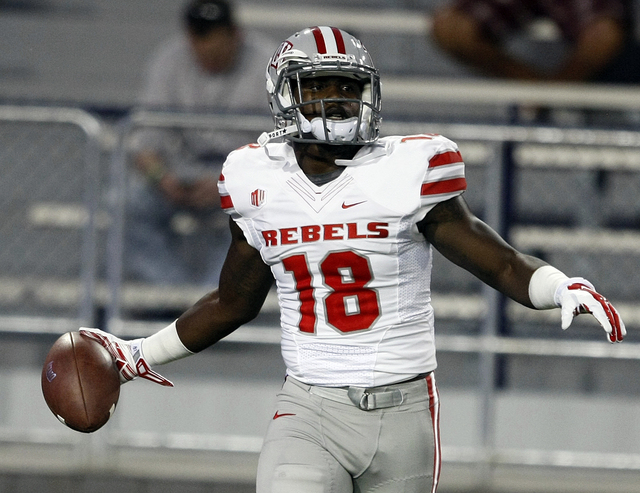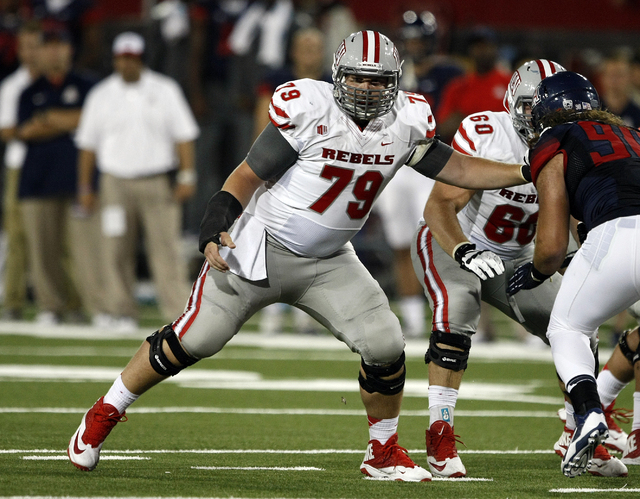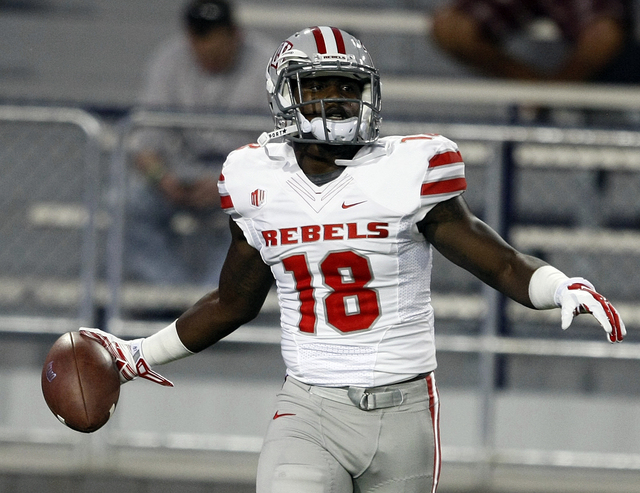 FIVE THINGS TO LOOK FOR IN UNLV-NORTHERN COLORADO GAME
UNLV's football team plays Northern Colorado at 7 p.m. Saturday at Sam Boyd Stadium. Here are five things to look for in that game:
1. UNLV needs a big bounce-back performance against this Football Championship Subdivision opponent, one that has lost 11 games in a row. The Rebels' mental state is being tested after Friday's season-opening 58-13 loss at Arizona, so nothing less than a convincing victory is needed to show — especially to themselves — their high preseason hopes were justified.
2. The running backs need to step up for the Rebels. No one distinguished himself against Arizona, with Keith Whitely, in particular, being sent to the bench after a fumble took away a touchdown opportunity. Quarterback Blake Decker led UNLV with 56 yards rushing, and that's not going to get it done. This is the backs' chance against a lower-level team.
3. Coach Bobby Hauck's biggest concern in preseason was his defensive line, and though some positive changes were made, little happened against the Wildcats to alleviate worries about the play up front. They couldn't contain Arizona's zone-read offense, giving up 353 yards rushing and 787 overall. Maybe the unit needs some time to play together, and the improvement needs to start now.
4. Decker showed promise in throwing for 252 yards against Arizona. If he builds on that performance, he should have an even bigger night against Northern Colorado.
5. If UNLV is going to put together a strong performance Saturday, the Rebels need to finish drives. Six of the Rebels' first nine series ended in Arizona territory, but only one resulted in a touchdown. They tried three field goals, making two, and punted four other times and turned over the ball on downs once.
Check our GameDay page for all the news leading up to the UNLV-Northern Colorado game.
RELATED:
Worst is probably over for UNLV
Rebels Report Card vs. Arizona: Plenty of room for improvement
First quarter collapse doomed Rebels
Ex-Gorman star QB Solomon directs rout of UNLV in debut for Arizona