Desert Pines running back Isaiah Morris verbally commits to UNLV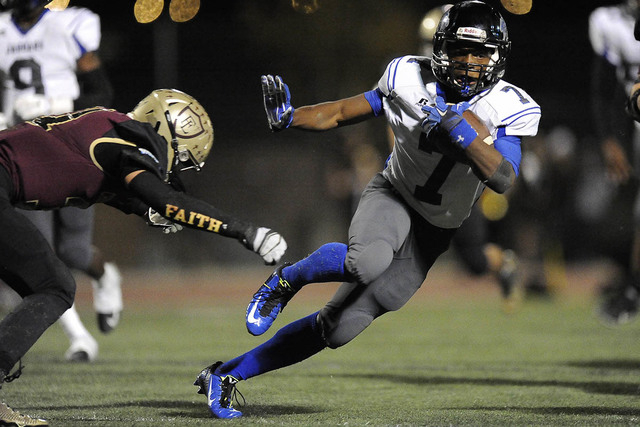 Desert Pines High School running back Isaiah Morris became the school's second player to verbally commit to UNLV's 2017 recruiting class, joining Jaguars quarterback Marckell Grayson.
Morris, a 5-foot-8-inch, 155-pound junior who announced his decision on his Twitter account (@Speedy_Morris), rushed for 1,461 yards and 19 touchdowns last season for Desert Pines, averaging 11.98 yards per carry. Morris also had 15 catches for 348 yards and four TDs.