Devonte Boyd leads short-handed but talented UNLV receiving corps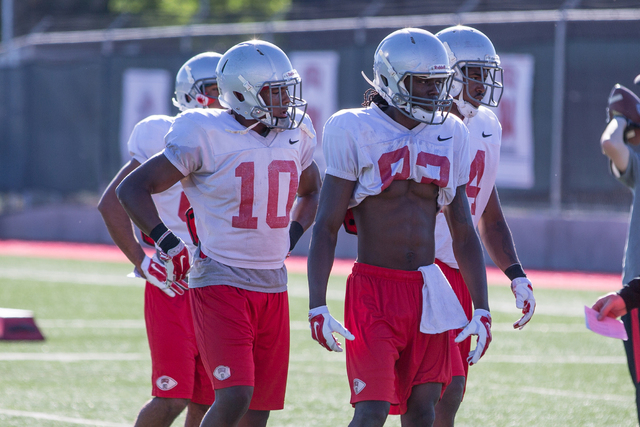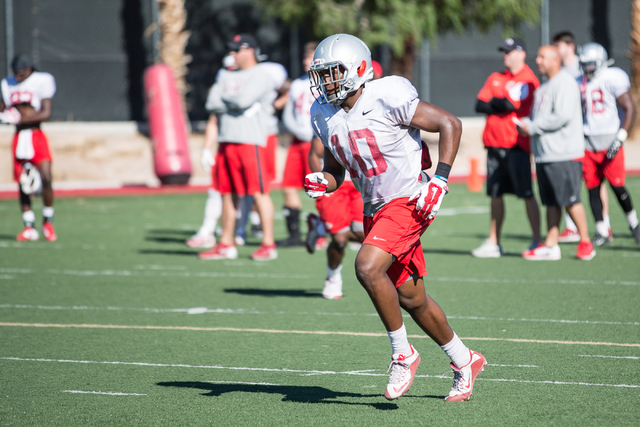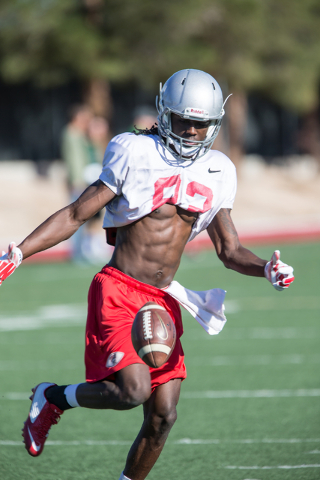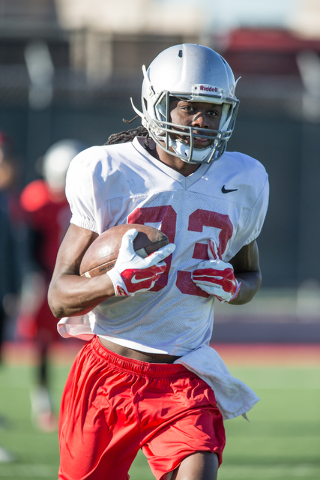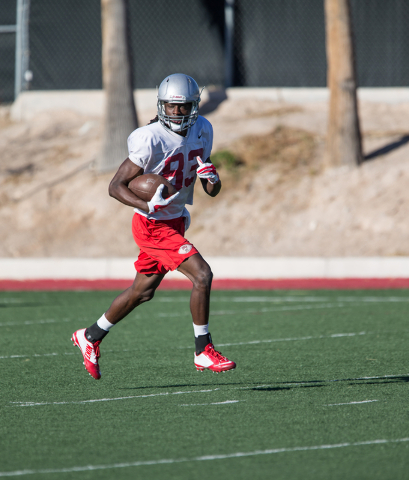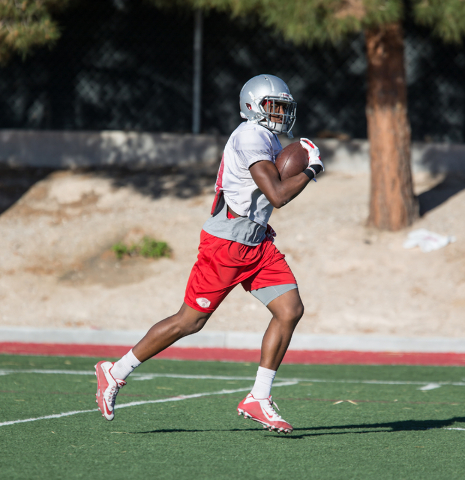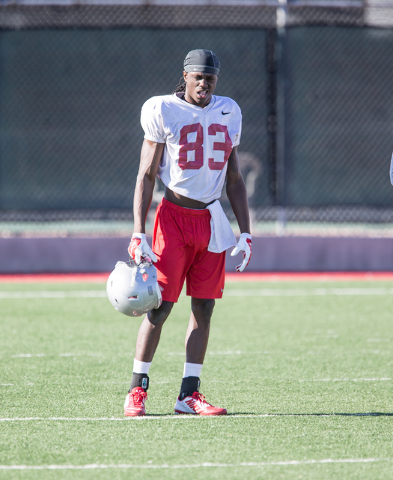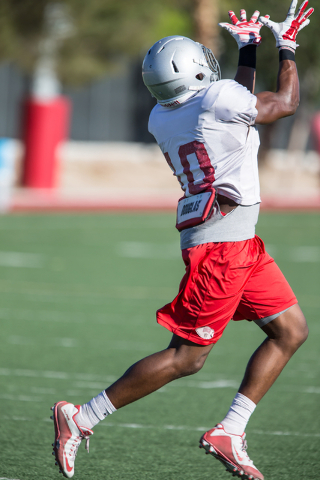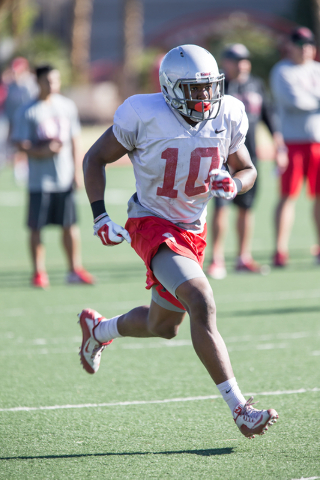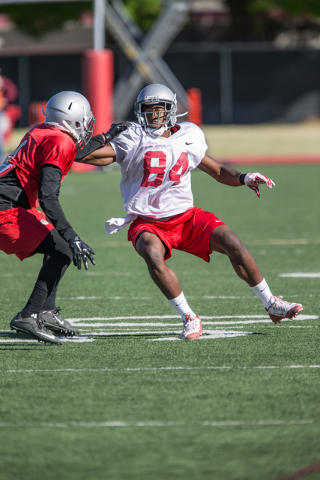 Who is the best wide receiver in college football? If you ask UNLV junior Devonte Boyd, he'll tell you it's him.
"That's just who he is. He has the confidence like no other, and he also has a strong work ethic," Rebels wide receivers coach Cedric Cormier said. "He has a chance to be an all-time great around here."
Why does Boyd, who is on pace to become UNLV's career receiving leader, believe he's the best?
"Because of my work ethic. I feel like I'm going to go out there and outwork them," he said after Friday's spring practice at Rebel Park. "I might not be the biggest or the strongest, but I feel it comes from the heart, and I've got the biggest heart, I believe."
The 6-foot-1-inch, 175-pound Boyd has 119 catches for 1,884 yards and 11 touchdowns in his first two seasons for the Rebels. He's the leader of a UNLV receiving corps that is short on depth, with only four scholarship players in spring practice, but long on talent and confidence.
Redshirt freshman wideout Darren Woods Jr. has emerged as the star of spring practice and wants nothing less this season than to break Boyd's school receiving records for catches (65) and yards (980) by a freshman.
"That's definitely a goal of mine to compete with his records because we are a competitive group here," the chiseled 6-foot, 210-pounder said. "Collectively, as a team, we want to go bowling.
"It's just time for me to step up and show everybody what I can do."
Cormier, a Houston native, recruited Tim Cornett, UNLV's career rushing leader, and Devante Davis, one of the school's best receivers ever, from his hometown. He said Woods, whom he recruited from the Houston suburb of Missouri City, Texas, has the chance to make a similar impact for the Rebels.
"Those are the expectations," Cormier said. "The bar is set real high going by those guys, but he's more than willing and capable of doing it."
UNLV coach Tony Sanchez said Woods has had the best camp "by far" among the wide receivers.
"He's an explosive guy. A big, long powerful runner. He's got good hands, and he blocks his tail off," Sanchez said. "His effort level is unbelievable. Then you look at him physically, we got a steal there. That's a big-time football player. We're lucky to have him."
The Rebels also feature returning receivers Kendal Keys and Brandon Presley. Keys, a 6-4, 210-pound junior whose older brother, Kenny Keys, is a senior defensive back for UNLV, had 43 catches for 515 yards and six TDs last season. He had three touchdown catches in a loss at Colorado State.
"Keys can make the most dynamic plays that you ever want to see," Cormier said. "We just have to get him to keep concentrating and make those routine plays. But his upside is through the roof."
Presley, a 6-foot sophomore, had three catches for 28 yards and a TD last season.
"He's the quiet assassin," Cormier said. "He knows all the positions. He's probably the smartest receiver we have. He's going to have a breakout year also."
Besides emerging as a team leader on the field, Boyd, a Basic High School product who moved to Southern Nevada from his native New Orleans after his family was displaced by Hurricane Katrina, also leads the team in trash talk.
"I've always been like that, since I was small," he said. "I've got seven brothers, so everybody just talked smack all day, every day. My mama will talk smack to you. That's how I grew up. That's how we compete. That's just a part of me, I guess."
Woods said Boyd, a former Mountain West Freshman of the Year and second team all-league player last season, has alternated between encouraging him to break his records and telling him he won't do it.
"It's all fun and games because we're all brothers, and he has taken that big brother role," Woods said. "At the end of the day, I know he wants me to perform well, because at the end of the day it's about the team."
Contact reporter Todd Dewey at tdewey@reviewjournal.com or 702-383-0354. Follow him on Twitter: @tdewey33