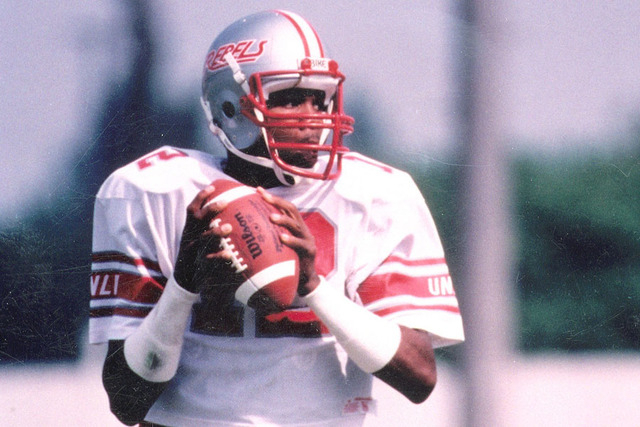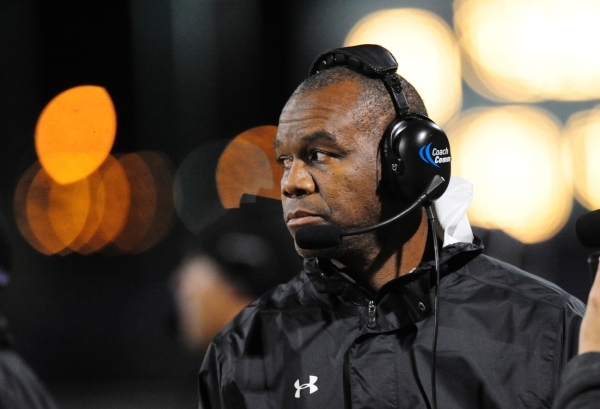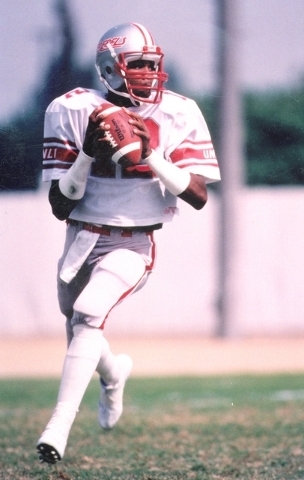 Former quarterback and punter Randall Cunningham, the greatest player in UNLV history, will be announced Friday as part of the newest class for the College Football Hall of Fame.
The announcement will take place in Scottsdale, Ariz., as part of the festivities leading up to the College Football Playoff National Championship on Monday between Clemson and Alabama. Cunningham, the coach at Silverado High School and a Las Vegas pastor, is scheduled to be at the announcement.
He did not respond to messages from the Review-Journal.
Cunningham, who played at UNLV from 1982 to 1984, remains the Rebels' record holder with 8,020 yards passing and 59 touchdown passes. He also averaged 45.6 yards per punt over his career, also still the school record.
He is one of 14 players and two coaches who will be inducted. The announcement is at 10 a.m. PST and will be televised live on ESPNU.
Cunningham led the Rebels to their greatest heights, taking them to the 1984 Pacific Coast Athletic Association championship and California Bowl victory over Toledo. His No. 12 jersey was retired at halftime of the Southern Methodist game that season.
He was named the PCAA Offensive Player of the Year in 1983 and 1984, and earned first-team All-America honors by the American Football Coaches Association in 1983 and second-team honors by The Associated Press that season and in 1984.
The Philadelphia Eagles selected Cunningham in the second round of the 1985 NFL Draft, and Cunningham played there for 11 seasons.
He played five more seasons in the NFL, finishing with 29,979 yards passing and 207 touchdowns. Cunningham, who was more of a dropback quarterback at UNLV, showed off his athleticism in the pros, rushing for 4,928 yards and 35 toucbdowns.
At the time, Cunningham's rushing yards were a record for an NFL quarterback. Michael Vick broke the mark in 2011.
Last April, a panel of 10 experts named Cunningham the greatest NFL draftee ever out of UNLV.
"I went into the league hoping to be the best ever, and I put my best foot forward to try to get there," Cunningham said at the time. "I was able to do great things, but in no way am I better than any of the other players that played at UNLV or even in the NFL. I'm just grateful for the opportunity that God opened for me."
Cunningham, 52, is the second person with UNLV ties to be inducted into the College Football Hall of Fame. John Robinson, who coached the Rebels from 1999 to 2004, was inducted in 2009, but that was mostly for his work at Southern California.
Contact Mark Anderson at manderson@reviewjournal.com or 702-387-2914. Follow him on Twitter: @markanderson65. He also is a voter for the College Football Hall of Fame.