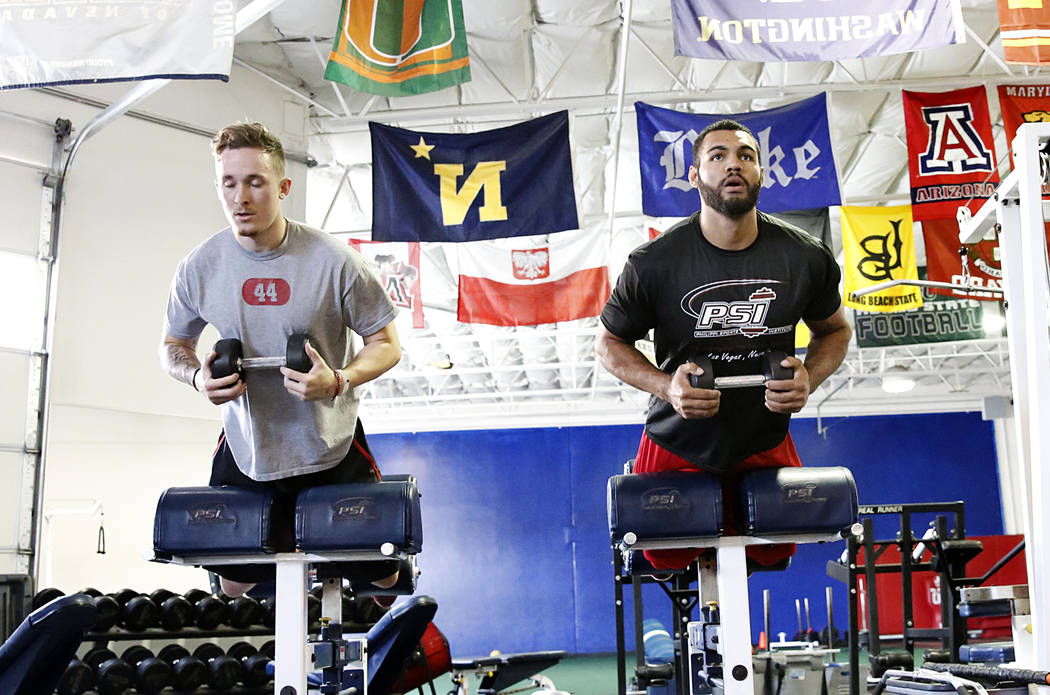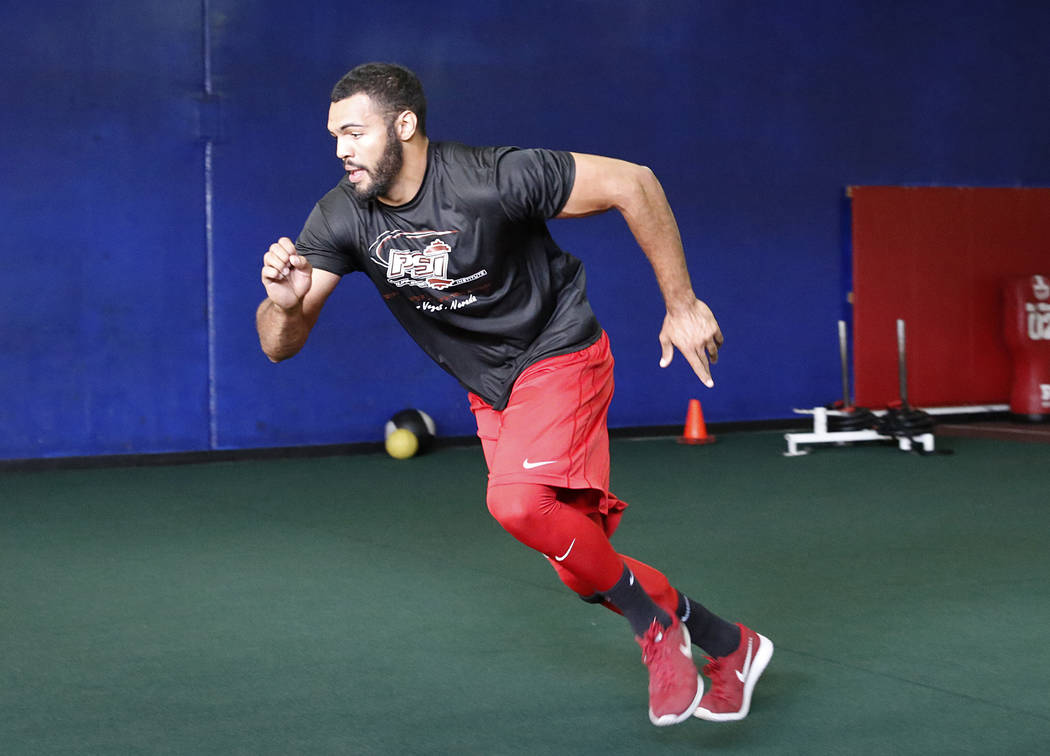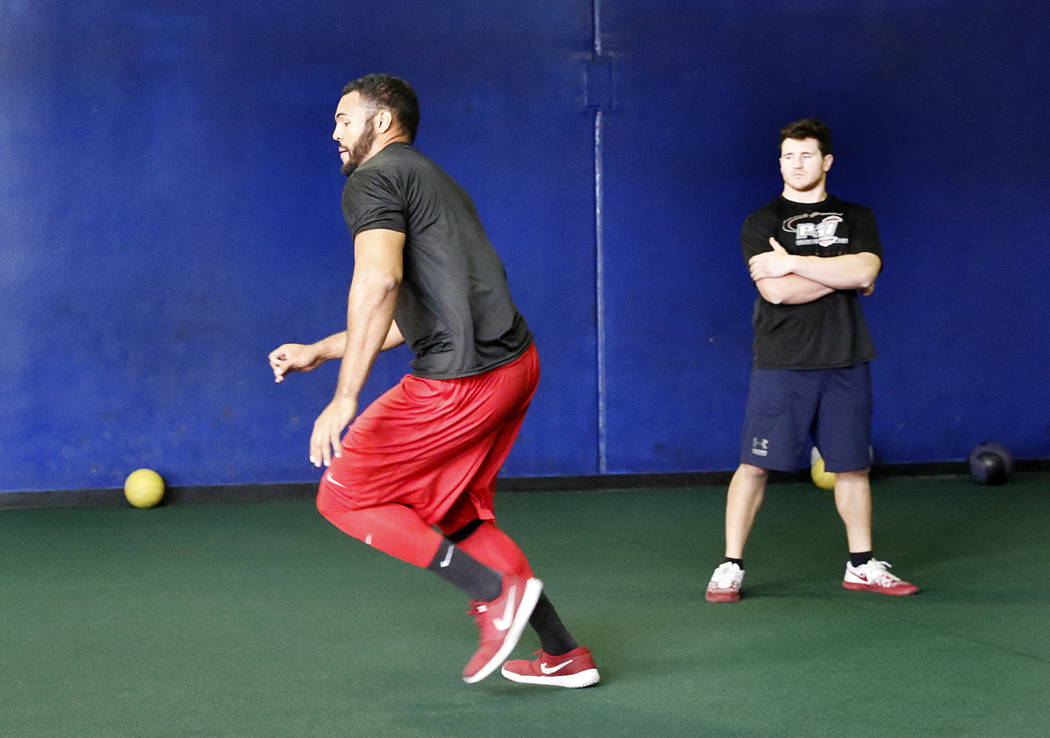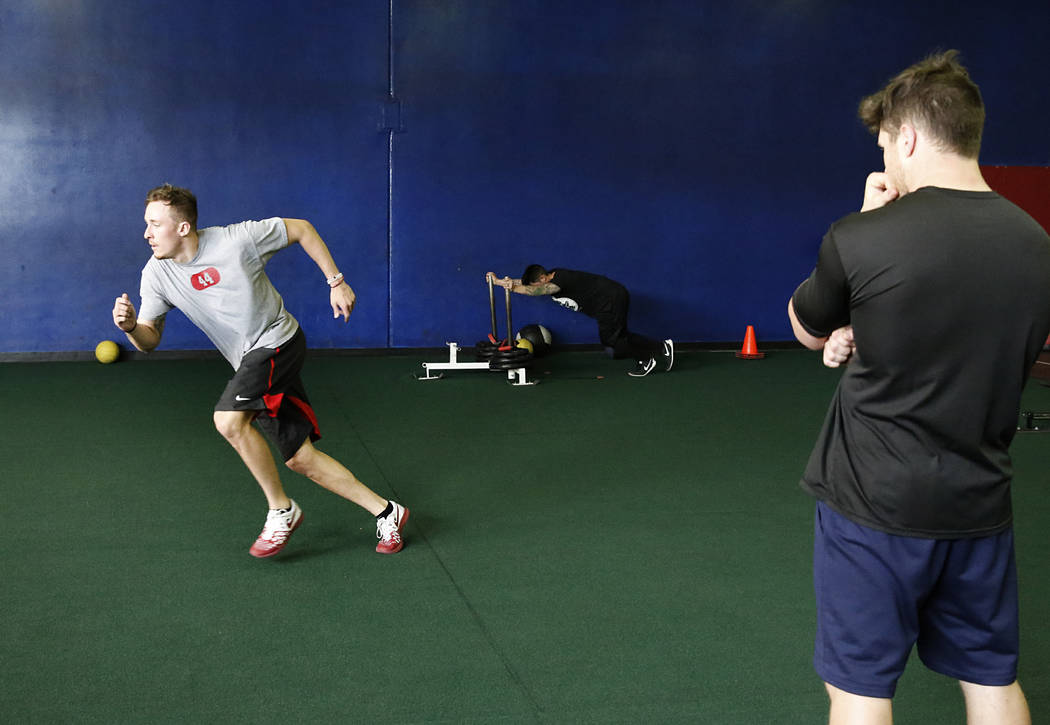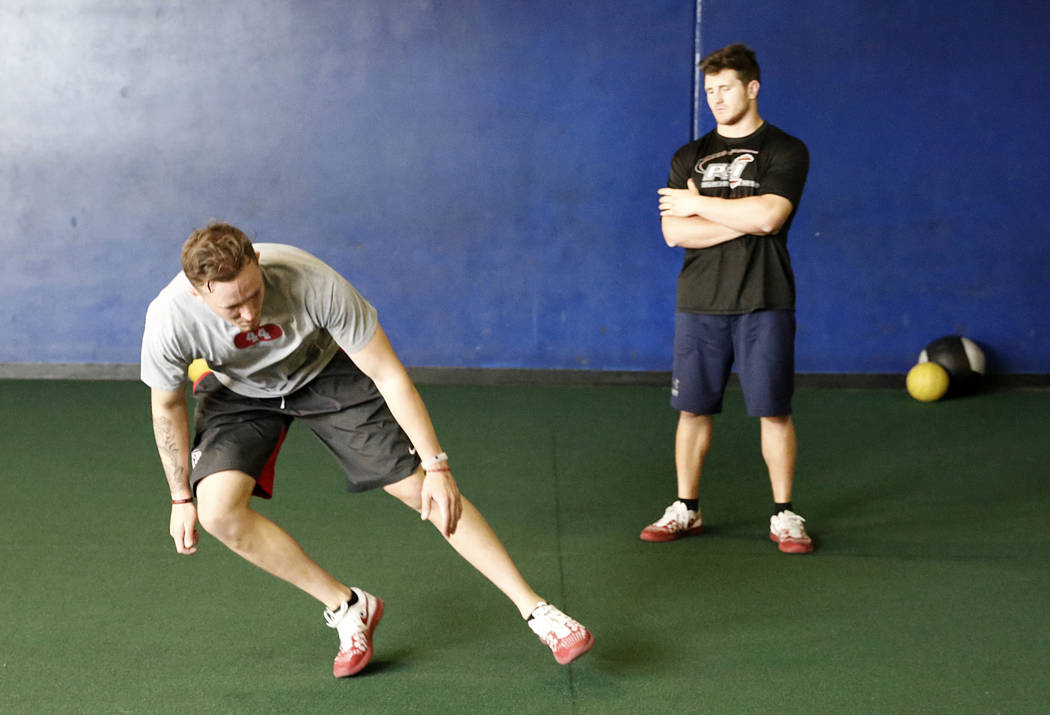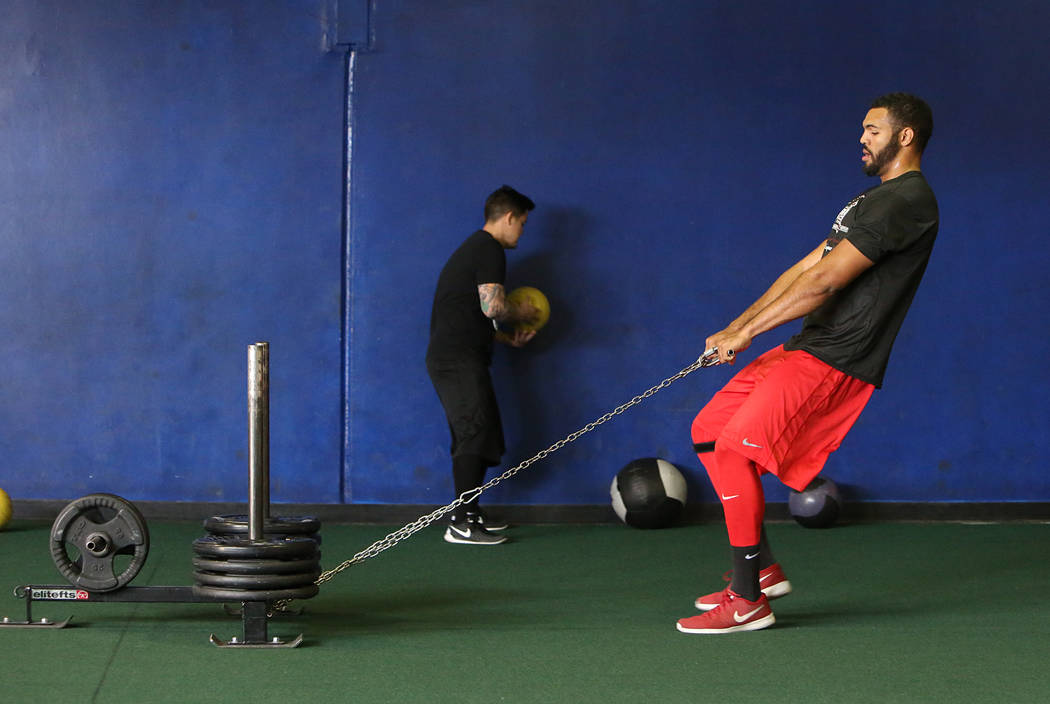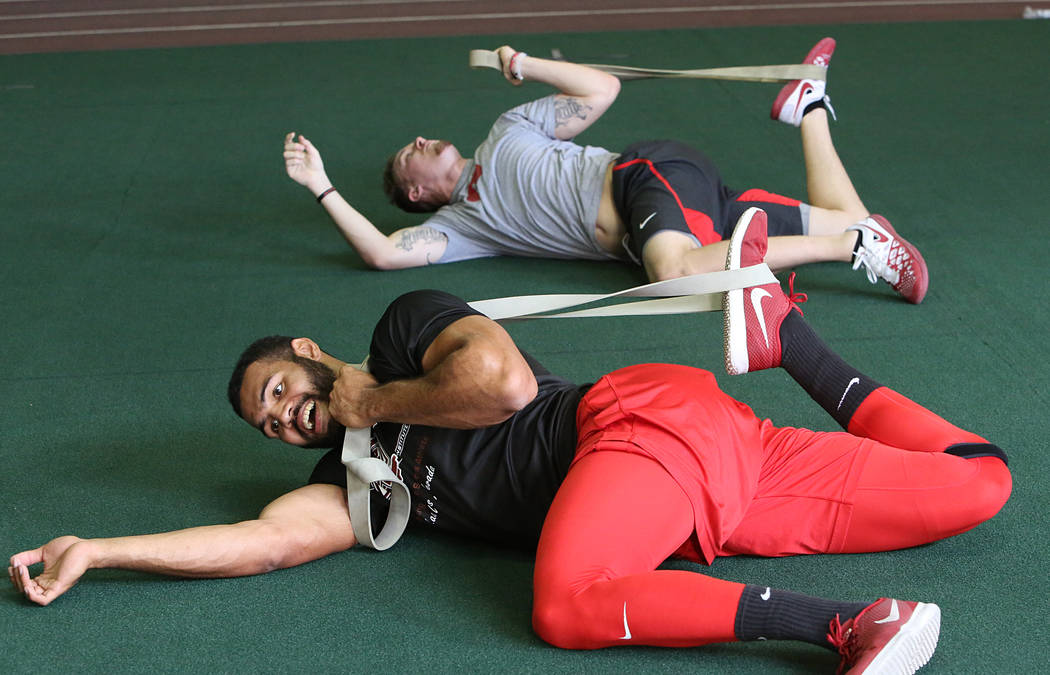 Andrew Price and Troy Hawthorne sat inside the lobby of the training center where they've logged numerous hours preparing for the NFL draft and exchanged fond memories of their five years together at UNLV.
Price wondered what could have been if Hawthorne never gave up playing quarterback to move to safety.
"I wish he could have stayed at quarterback," said Price, a former standout tight end for the Rebels. "The spring we played together, every ball was thrown at me. It was great."
"Hey, why not throw it to the (6-foot-6-inch) guy in the middle?," Hawthorne replied. "Made sense."
Price, Hawthorne and a handful of other former Rebels will keep close tabs on the NFL draft with hopes of starting a professional football career. The three-day event starts Thursday.
The two Rebels understand their names probably won't be called during the first two days, and chances are they won't be on Saturday for Rounds 4 through 7.
"I know the odds, but it's exciting and surreal to be in this position," Hawthorne said. "I made it this far. Why not keep going for my dream?
"I was with Kenny Keys recently, and I told him, 'Maybe at this time by next week, we will be pro athletes.'"
Hawthorne went on to become a tackling machine for UNLV. Price didn't get the Rob Gronkowski treatment, but was the second-leading receiver in 2016.
It was a rocky five years that included a coaching change, but the two Rebels will always cherish the good times at UNLV.
Hawthorne said he's grateful for the lifelong friendships he made in Las Vegas. Price will miss the UFC events he was able to attend living in the fight capital of the world. Just don't tell the avid mixed martial arts fan that Demetrious Johnson is the best pound-for-pound fighter over Jon Jones.
"Living in Las Vegas definitely has its perks," said Price, a Blaine, Washington, native. "It's been a fun ride, and we're ready for the next chapter."
Former UNLV standouts Keys, Tau Lotulelei, Will Kreitler, Jeremiah Valoaga, Torry McTyer and LaKeith Walls also have a shot of being drafted, signed as a free agent or given a rookie minicamp opportunity.
Lotulelei, arguably the best middle linebacker in the Mountain West last season, has the best chance of being drafted this week. He is a projected fifth- to seventh-round pick by multiple draft sites.
There's intrigue in Valoaga as a draft prospect, but the talented defensive end had academic problems and wasn't allowed to finish his senior year at UNLV because of behavioral issues.
Valoaga landed a private visit with the Detroit Lions last month and has talked to multiple teams. The subject of Valoaga's dismissal has come up often with teams considering taking a chance on the raw 6-foot-6-inch, 255-pound defender with upside.
Valoaga was honest about the situation and has grown from his mistakes, a source close to Valoaga told the Review-Journal. Valoaga declined an interview.
Keys, Kreitler and Price had a visit with the Arizona Cardinals together last month. Price has spoken with multiple teams, and all have asked about his commitment to football. A four-time academic all-conference selection, he has considered being a doctor and could get into most medical schools in the country.
"Some teams view it as a negative light that I've considered being a doctor," Price said. "I understand it because they want you to be fully committed. They see it as red flags that I have other options. But I'm committed to the grind. I love football, and this is my dream."
Hawthorne has spoken to three teams, and some have asked if he would consider playing outside linebacker. The Arizona native racked up 107 tackles in 2016.
"I'll play special teams if I have to," Hawthorne said. "This has been my dream since I was a little kid."
Follow all of our UNLV football coverage online at reviewjournal.com/Rebels and @RJRebels on Twitter.
Contact Gilbert Manzano at gmanzano@reviewjournal.com or 702-383-0492. Follow @gmanzano24 on Twitter.