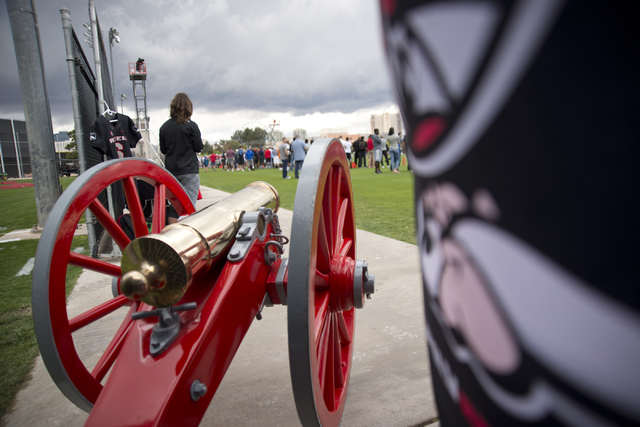 UNLV's football game against UNR will kick off at 1 p.m. on Nov. 26 at Sam Boyd Stadium and be streamed on ESPN3, the Mountain West announced Monday.
This year's Battle for the Fremont Cannon will close out the regular season for only the second time in four decades.
The Rebels, who play at No. 22 Boise State at 6 p.m. Friday (ESPN2), beat the Wolf Pack 23-17 last season in Reno and will try to keep the Cannon in consecutive years for the first time since 2004. UNR is 3-7 overall this season and 1-5 in the conference.
Like Vegas Sports News on Facebook: