Here are 5 reasons to follow UNLV football this season
September 1, 2016 - 10:52 am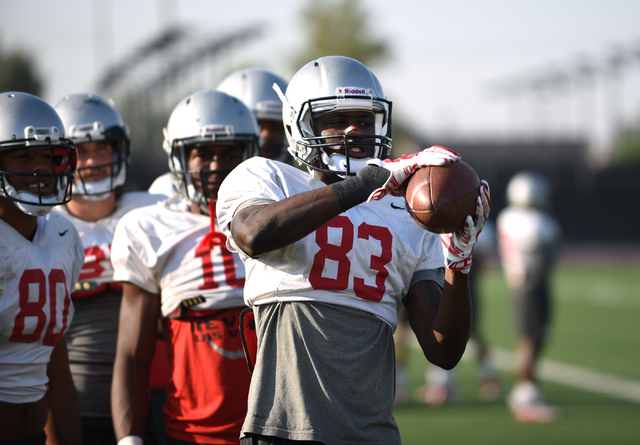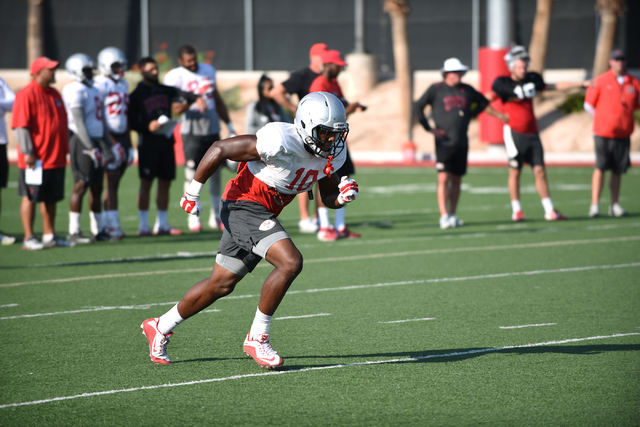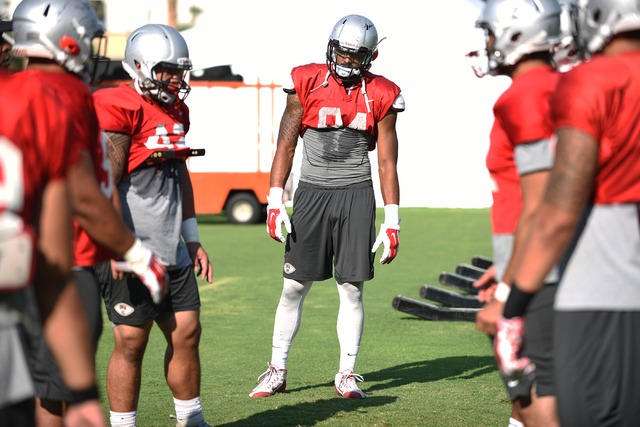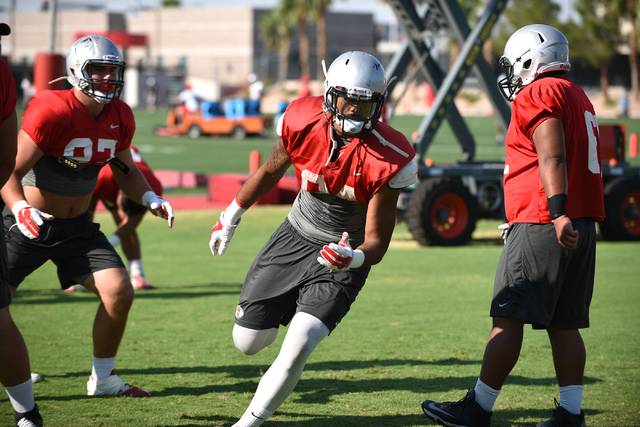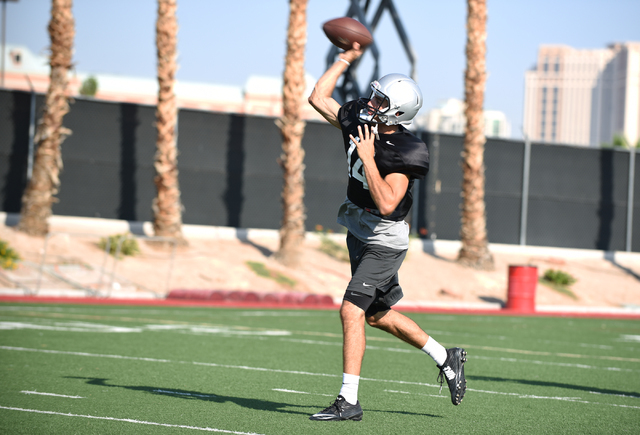 Last season, UNLV finished with just three wins. The year before, the Rebels finished with a 2-11 record. In the last five seasons, UNLV has only finished the season with more than three wins once … the 2013-14 season (7-6).
Aside from supporting the only college football team in town, here are five (other) reasons you should follow UNLV football this season.
TONY SANCHEZ
It's Year 2 for UNLV football coach Tony Sanchez.
Sanchez says turning some of last year's close games into wins this year will be a process that stretches beyond the field.
With only three wins under his belt as the Rebels' sideline man, will we see the changes he's made on and off the field produce a different record this year?
QUARTERBACK
The Rebels have a new face as a starting QB this year. Sanchez named Johnny Stanton the UNLV starting quarterback on Sunday — a job Stanton won over junior returnee Kurt Palandech after the two battled for the spot since spring practice.
Can Stanton get the job done? Or will Palandech have to come to the rescue?
Stanton, a former Nebraska quarterback, transferred to UNLV from Saddleback College in January.
ATTENDANCE
Fan attendance at UNLV football games is much different than, say, UNLV basketball games where the stands can be packed. Sam Boyd Stadium can hold 35,500 (and is even expandable for another 5,000 seats). Last season average attendance was about 21,000. Will fans pack the stadium this season? Or will it remain the same as past seasons where much of the stadium is empty?
MOUNTAIN WEST ELITE
The Rebels were picked to finish fifth in the West Division of the Mountain West Conference this season behind Fresno State (fourth), San Jose State (third), UNR (second) and San Diego State (first). Can the Rebels compete with the Mountain West elite this season?
BOWL GAME
The Rebels only have four games in its bowl history, the last time being January 1, 2014 at the Heart of Dallas Bowl facing North Texas. The Rebels lost.
Sanchez has said although a conference championship is always a goal, a more realistic goal for this season is getting the Rebels to a bowl game. Can the Rebels get at least six wins this season in order to be considered for a trip to a bowl game?
We'll start getting answers Thursday night at Sam Boyd Stadium.
Contact Kira Terry at kterry@reviewjournal.com. Follow on Twitter: @kiraterry
Visit our GameDay page for full coverage of the UNLV-Jackson State game.