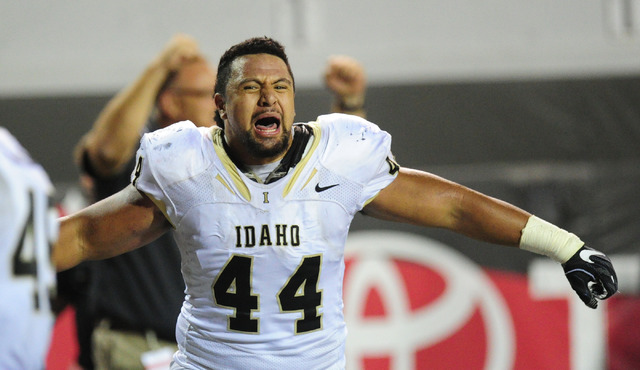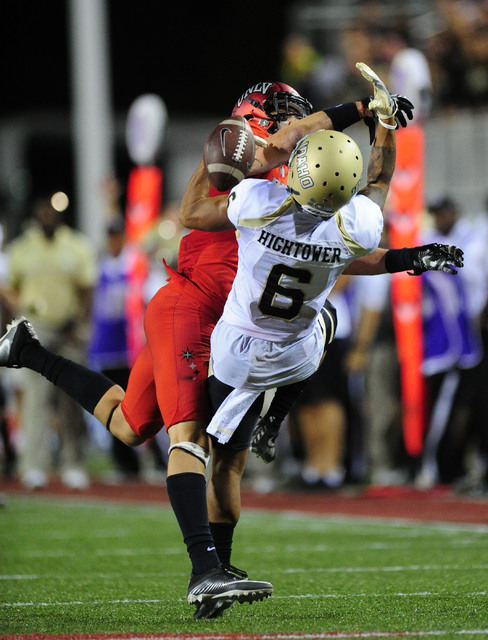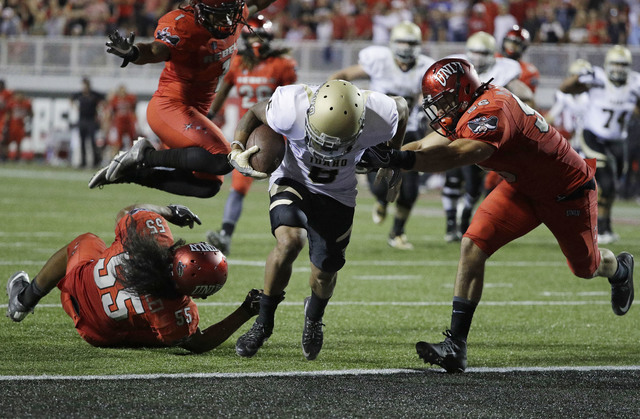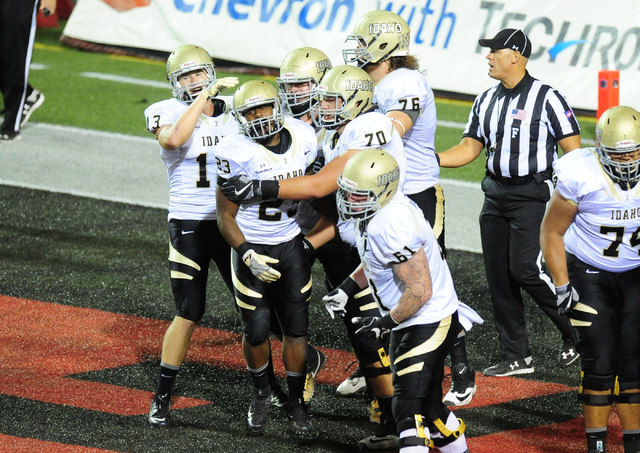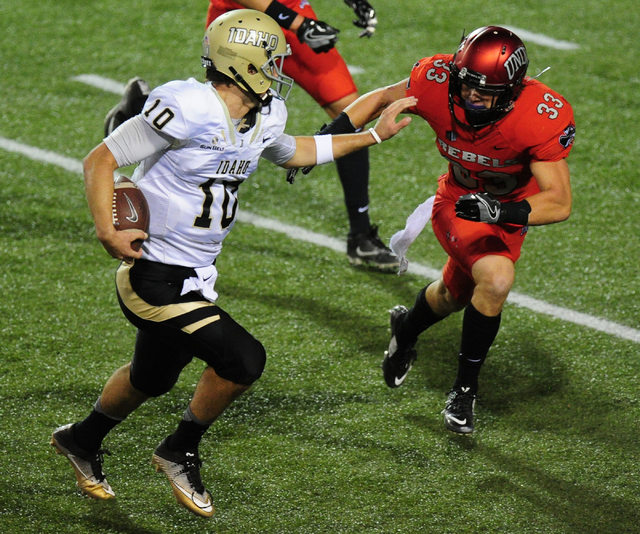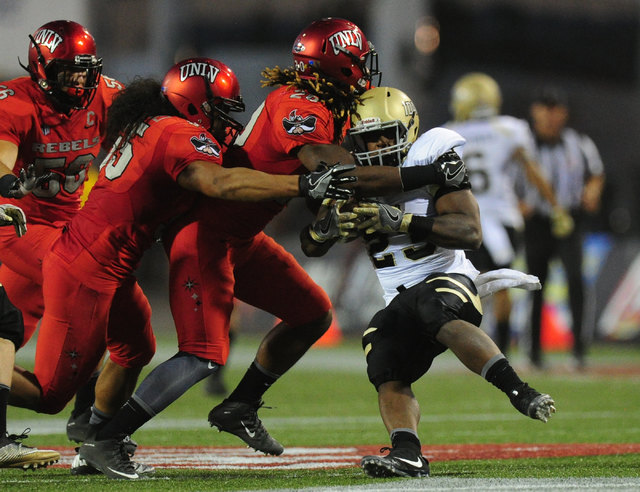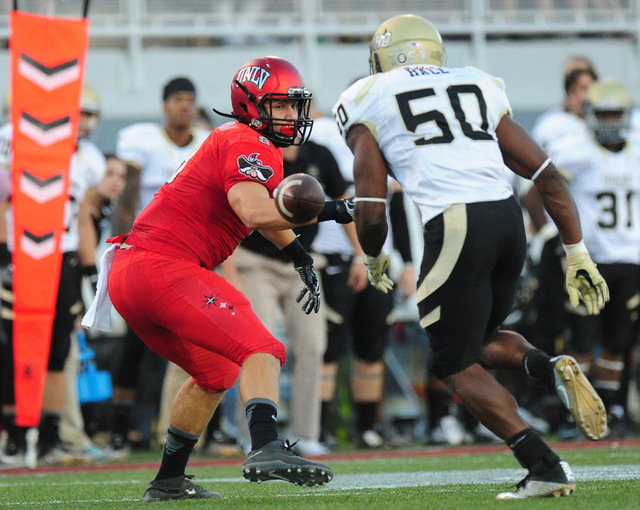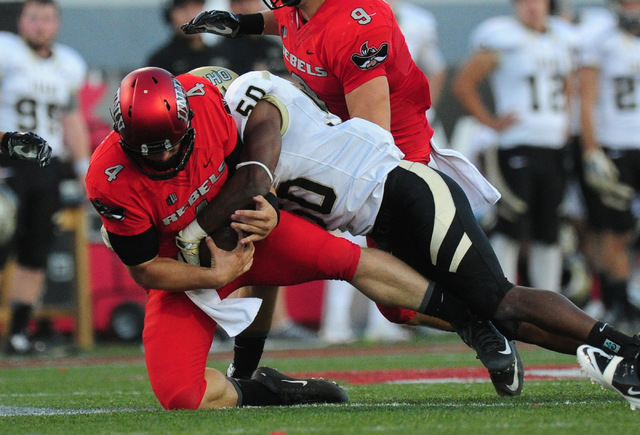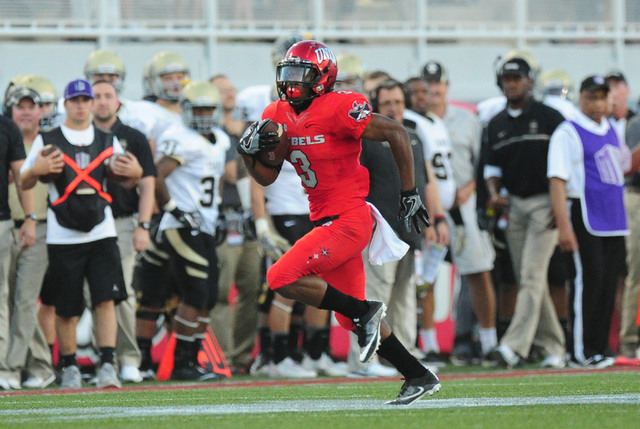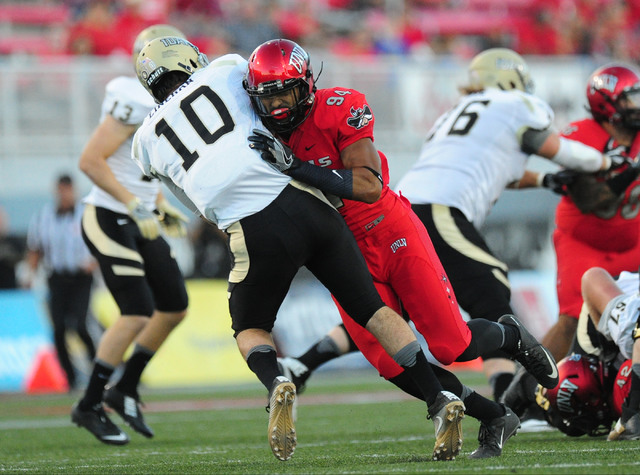 Idaho walked into Sam Boyd Stadium almost a year ago as a 15-point underdog, a team that had won just seven games in the previous four seasons and was in line for the college football version of relegation.
Yet, the Vandals beat UNLV 33-30 in overtime, and what suddenly seemed like another losing season turned into one of hope.
They rode that victory to a 9-4 record that included a 61-50 victory over Colorado State in the Famous Idaho Potato Bowl. The Vandals enter Saturday's 4 p.m. game against UNLV in Moscow, Idaho, on a six-game winning streak.
"I think our guys finding a way to win in overtime there and on the last play of the game really played a role in them starting to believe in themselves knowing they could find a way to win," Idaho fifth-year coach Paul Petrino said. "Then we kind of did the same thing a couple of weeks later at (Louisiana) Monroe on a last-second field goal. I think it made them buy in even more to how hard we work and the way we do things and how that pays off. It was a big, big win for us that helped spring us forward for the rest of the season."
This is the Vandals' final season in FBS and the Sun Belt Conference. They will drop down a level next season and compete in the Big Sky Conference, adding urgency to make this a season to remember.
Much like last season.
It had been quite the struggle to reach last year's high point. Idaho had won just one game each season from 2012 to 2014, then the Vandals won four times in 2015.
Then came 2016 and a season that ended with a bowl victory and Petrino being named Sun Belt Coach of the Year.
"They've done a heck of a job building that program," UNLV coach Tony Sanchez said. "When (Petrino) got there, he was in a very similar situation (to UNLV)."
Idaho QB is rolling
Beating UNLV last season was not only a key game for the Vandals but also for quarterback Matt Linehan. He completed 17 of 35 passes for 249 yards and the winning pass in overtime.
Linehan, now a 6-foot 3-inch, 239-pound senior, finished the season with 3,184 yards passing and 19 touchdowns. He was named MVP in the bowl after completing 21 of 31 passes for 381 yards and four touchdowns.
Petrino said the performance against UNLV helped, but Linehan coming back from an ankle injury was an even larger factor in his play throughout the season.
"A big thing is he got healthier as the year went on," Petrino said. "He had missed all of spring ball and a lot of fall camp, and (UNLV) was the fourth game of the year, and each week he played better and better."
Though Linehan is a prototypical dropback quarterback, he's able to buy extra time with his feet.
"He can move, and he can throw off his back foot like no other," UNLV defensive tackle Mike Hughes Jr. said. "That's what we got last year. He was throwing crazy balls off his back foot, running out of the pocket. So we've got to get in their passing lanes, and we've got to actually get control of him and not let him extend plays."
The teams are in different places in this weekend's meeting.
Now, Idaho is a 6½-point favorite after opening the season with a 28-6 victory over Sacramento State, while UNLV lost 43-40 to Howard.
"I think the success of last year carried over all summer and through fall camp," Petrino said. "Our guys have really known how to work for about the last three years, but our big thing last year was expect to win, and as the season went on, they did expect to win more and more."
More Rebels: Follow all of our UNLV coverage online at reviewjournal.com/Rebels and @RJRebels on Twitter.
Contact Mark Anderson at manderson@reviewjournal.com. Follow @markanderson65 on Twitter.
Idaho coach Paul Petrino
2013: 1-11, independent
2014: 1-10, first season in Sun Belt Conference
2015: 4-8, best record in five years
2016: 9-4, won Famous Idaho Potato Bowl
2017: 1-0, host UNLV on Saturday