Impact of Pac-12's implosion on UNLV uncertain, former AD says
Updated August 5, 2023 - 8:03 am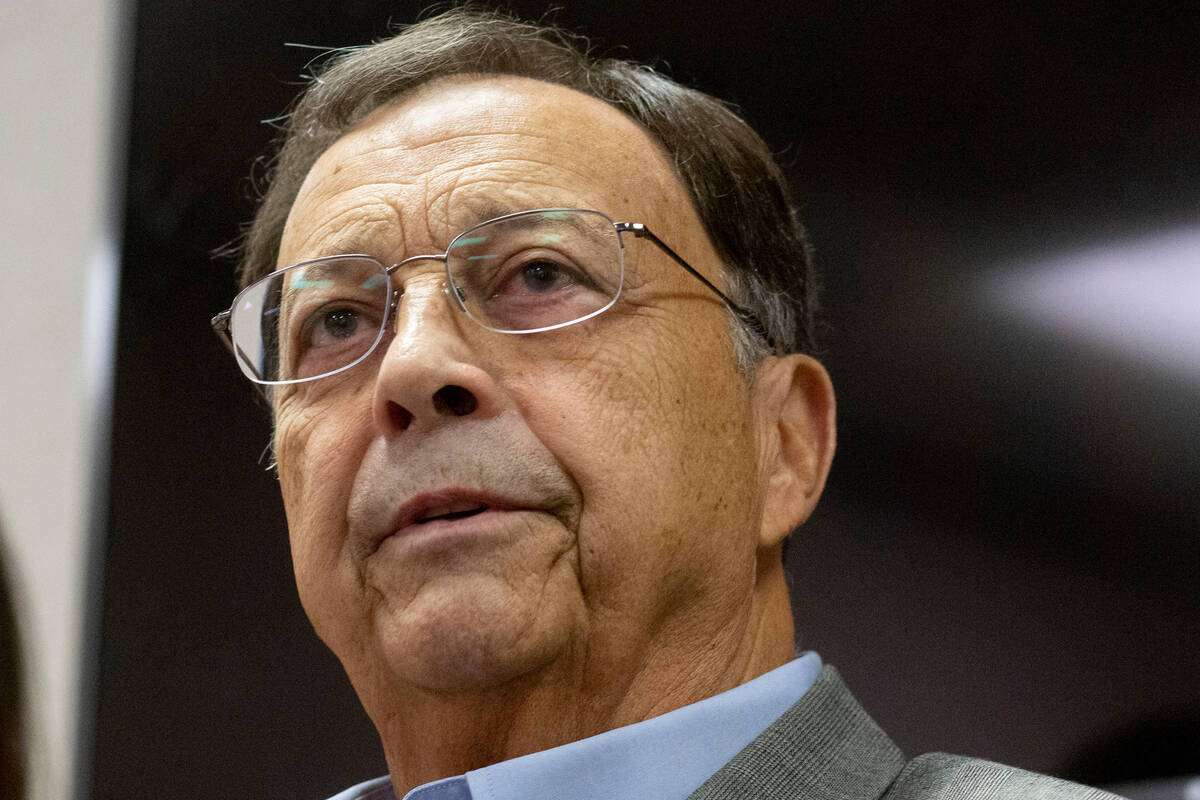 What will the defection of six schools from the 10-team Pac-12 mean for UNLV, a member of the Mountain West, and its quest to join a Power Five conference?
UNLV athletic director Erick Harper was out of town Friday and could not be reached for comment. But former UNLV AD Jim Livengood said, "There's just so many moving parts to this. This is pretty doggone fluid right now. I don't know how to even attempt to find the next step, but it has to be done."
With Oregon and Washington headed to the Big Ten and Colorado, Arizona, Arizona State and Utah heading to the Big 12, only four Pac-12 schools don't have committed homes for the 2024-25 season.
Stanford, California, Oregon State and Washington State haven't announced decisions to either stay in the Pac-12 or join another conference.
The Mountain West is an obvious option to take in the four remaining Pac-12 schools. Livengood, who spent more than two decades combined in the Pac-12 as the athletic director at Washington State and Arizona, said all four schools will be a fit for the Mountain West if that's what ends up happening.
Livengood didn't have an answer for whether a combined conference should adopt the Pac-12 moniker or maintain the Mountain West banner.
Commissioner Gloria Nevarez said during the conference's football media day July 19 that the Mountain West is constantly considering potential expansion candidates.
"We always want to be on the front foot evaluating the environment," Nevarez said.
UNLV doesn't have a clear path to the Power Five for now, unless a combined Pac-12 and Mountain West qualifies. But Livengood said the Rebels are in a good position because of the Las Vegas market. He also said the UNLV athletic department is in good hands with leaders like Harper, football coach Barry Odom, men's basketball coach Kevin Kruger and women's basketball coach Lindy La Rocque.
With his years of athletic director experience, Livengood understands why many of the Pac-12 schools have jumped for another conference — whether it's for money, exposure or stability. However, he said he feels terrible for the fans of Cal, Stanford, Oregon State and Washington State, who now must wonder about the fate of their schools.
"I can't imagine what's gone through their minds in the last day, day and a half, as this thing kind of morphed up and down, back and forth," Livengood said. "It's hard to comprehend."
Contact reporter Andy Yamashita at ayamashita@reviewjournal.com. Follow @ANYamashita on Twitter. Review-Journal columnist Ed Graney contributed to this report.