Is UNLV better this season? SEC opponent offers measuring stick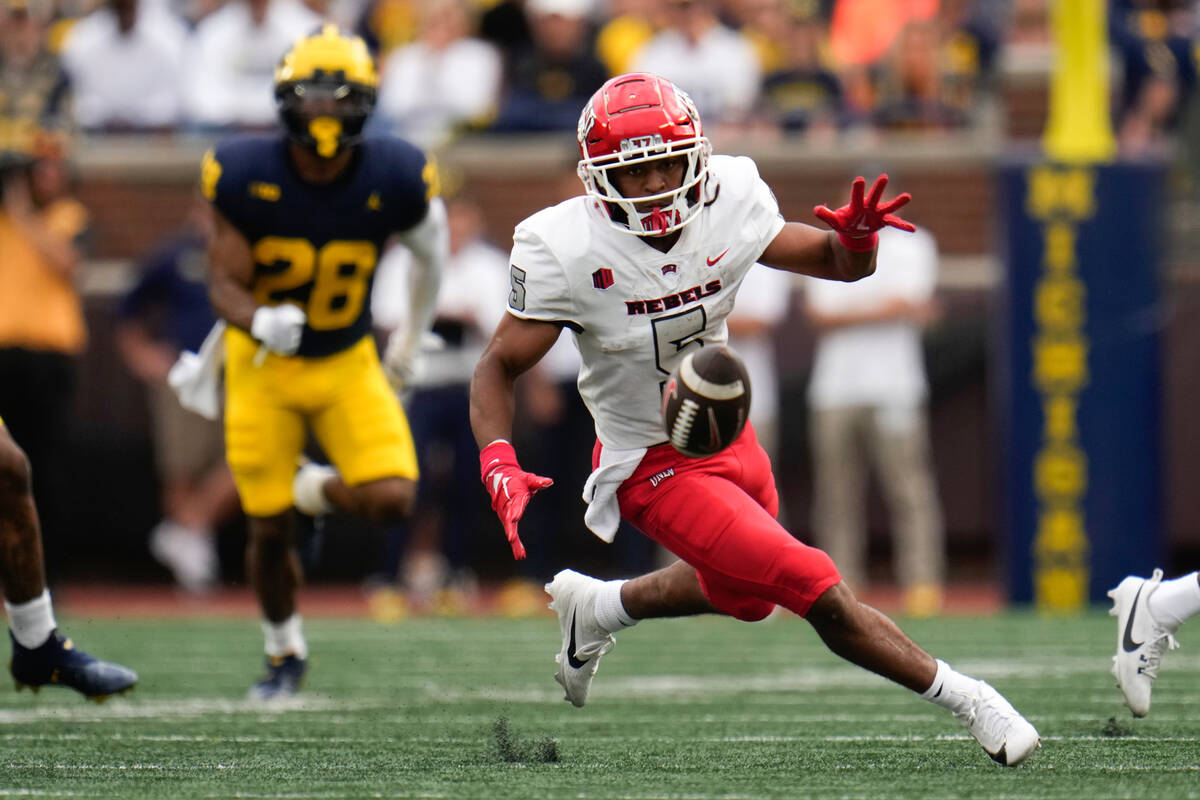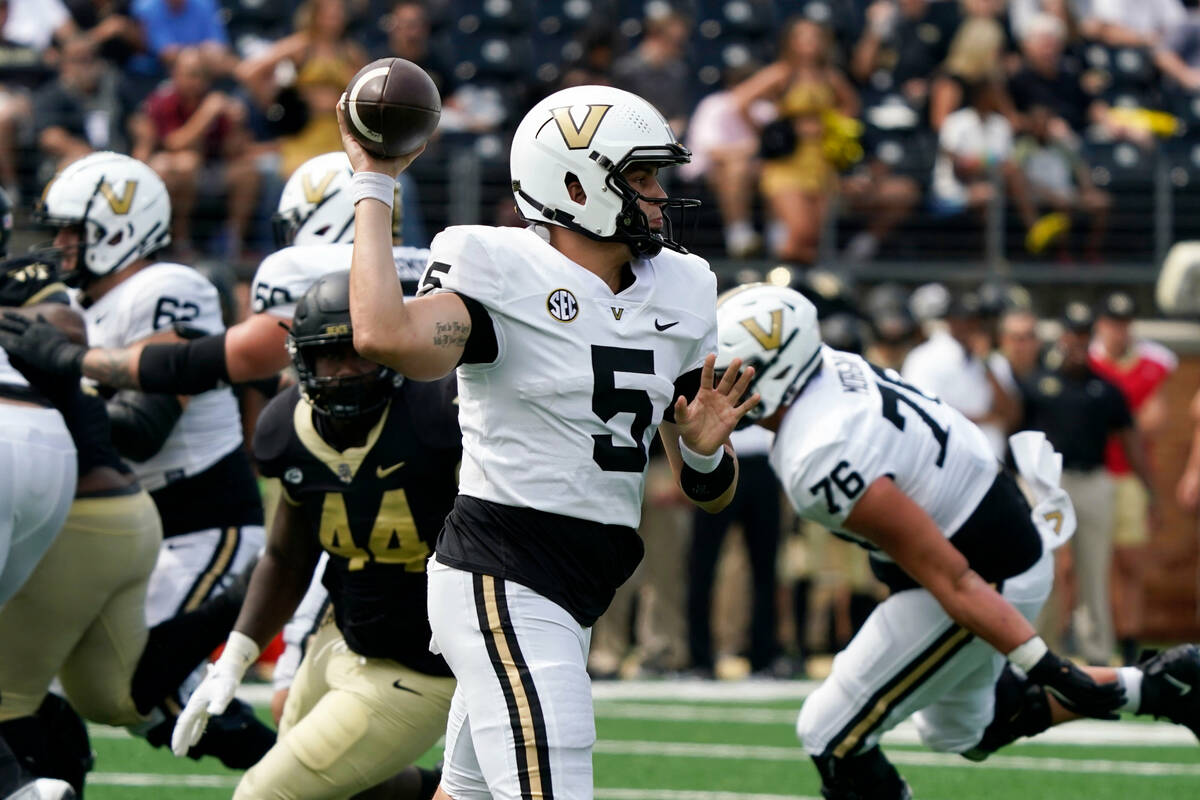 Barry Odom has been living in Las Vegas for more than eight months. He constantly mentions his appreciation for the city's welcome after becoming the UNLV football coach Dec. 6.
However, with a matchup against Southeastern Conference opponent Vanderbilt ahead, Odom's Southern roots weren't going to be contained this week.
"Dadgummit," said Odom, with a hint of a smile, "we're 1-1. We lost to the No. 2 team in the country."
UNLV (1-1) welcomes Vanderbilt (2-1) to Allegiant Stadium at 4 p.m. Saturday in an early measuring stick of the team's progress.
The Rebels remain a bit of a question mark two games into the season. They were heavily favored in their opener against Bryant, a Football Championship Subdivision school, and took care of business with a 44-14 win. A week later, UNLV was a 38-point underdog on the road against No. 2 Michigan and lost 35-7.
Saturday's result has the chance to be a perception-altering outcome for the Rebels just three games into Odom's tenure.
Beat Vanderbilt, an SEC team that has already defeated Mountain West team Hawaii 35-28, and all of a sudden the Rebels' first bowl appearance since the 2013 season seems like the floor for a possibly resurgent team.
Lose, and the Mountain West looks as daunting as it has for the past decade.
"Last time I checked, we get a great opportunity this week, and then after that we have at least nine more in the regular season," Odom said.
The Commodores, who are 4½-point favorites, pose an interesting test. Vanderbilt has traditionally been the SEC's cellar dwellers, and the Commorores lost 34-10 to UNLV in the only meeting between the two schools on Oct. 12, 2019, in Nashville, Tennessee. Chad Magyar and Charles Williams combined to rush for 185 yards in former coach Tony Sanchez's final season with the Rebels.
Vanderbilt is similarly familiar with bowl droughts, at one point not making the postseason between 1983 and 2007. Like UNLV, the Commodores finished one win short of bowl eligibility last season under coach Clark Lea, who is entering his third season.
"Coach Lea has recruited really well," Odom said. "He's big up front. He's getting to that model, in that league, of being really big on both sides of the ball on the line of scrimmage."
Lea and the Commodores also boast another strong quarterback, a week after UNLV faced Michigan's J.J. McCarthy. Sophomore signal-caller AJ Swann has racked up 766 passing yards with eight touchdowns.
Odom commended Swann's leadership and ability to extend plays.
"He looks savvy to me," Odom said. "I'm assuming he's a really smart football player with the way he plays the game."
Odom's not the only member of the Rebels with Southern roots and Vanderbilt familiarity. Junior linebacker Jackson Woodard transferred to UNLV from Arkansas, following Odom and defensive coordinator Mike Scherer. He said Michigan provided the team with some good experience to understand the physicality and consistency needed to play Power Five opponents.
"A lot of people look at the logos and stuff, but I think we're going to be ready," Woodard said. "They're going to be a really good team, but we're going to be ready for it."
Contact reporter Andy Yamashita at ayamashita@reviewjournal.com. Follow @ANYamashita on X.
Up next
Who: UNLV vs. Vanderbilt
When: 4 p.m. Saturday
Where: Allegiant Stadium
TV: CBSSN
Radio: KWWN (1100 AM, 100.9 FM)
Line: Vanderbilt -4½; total 57½