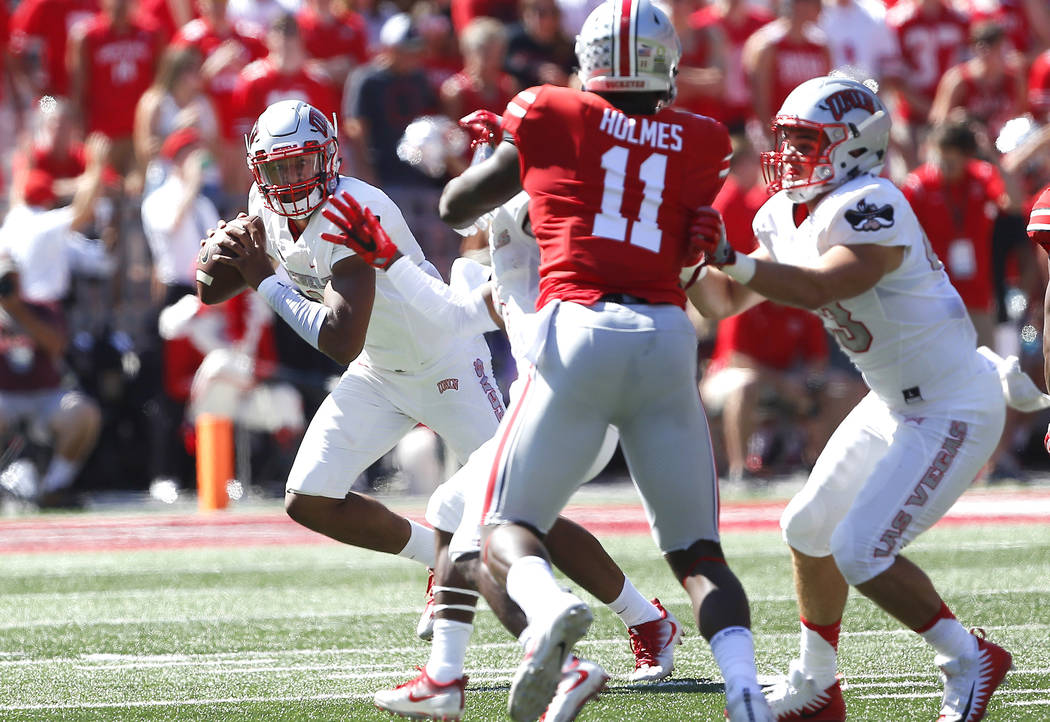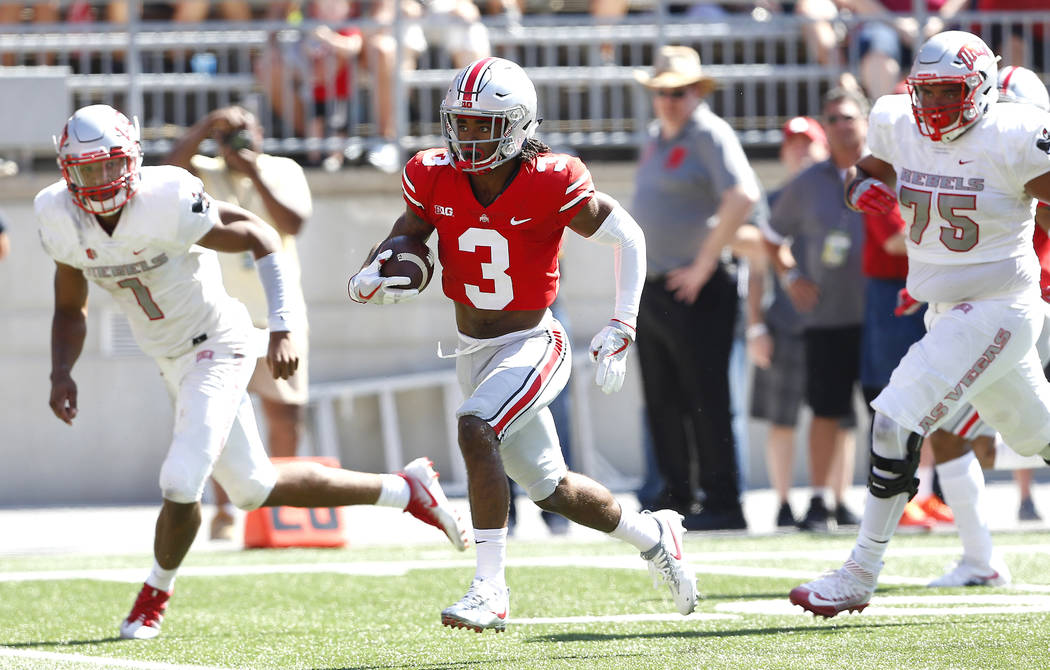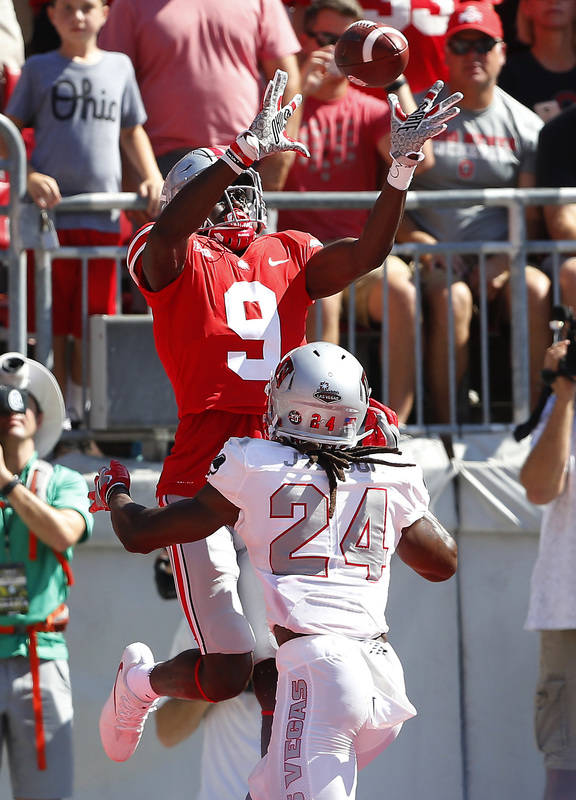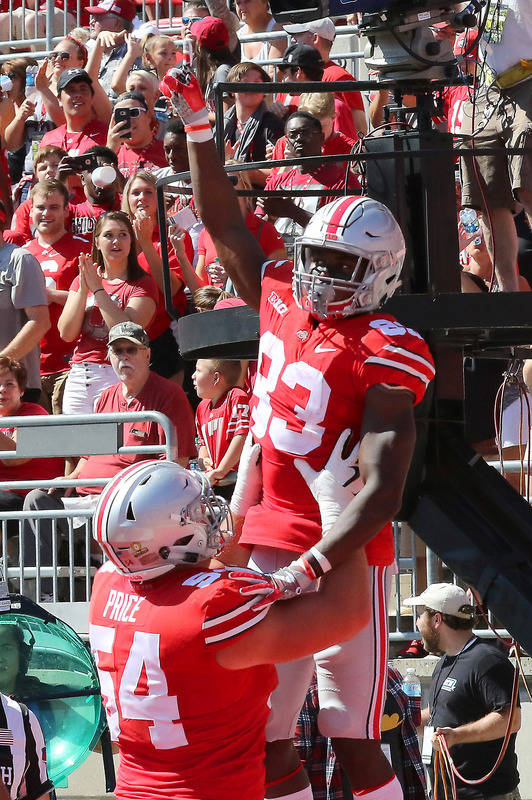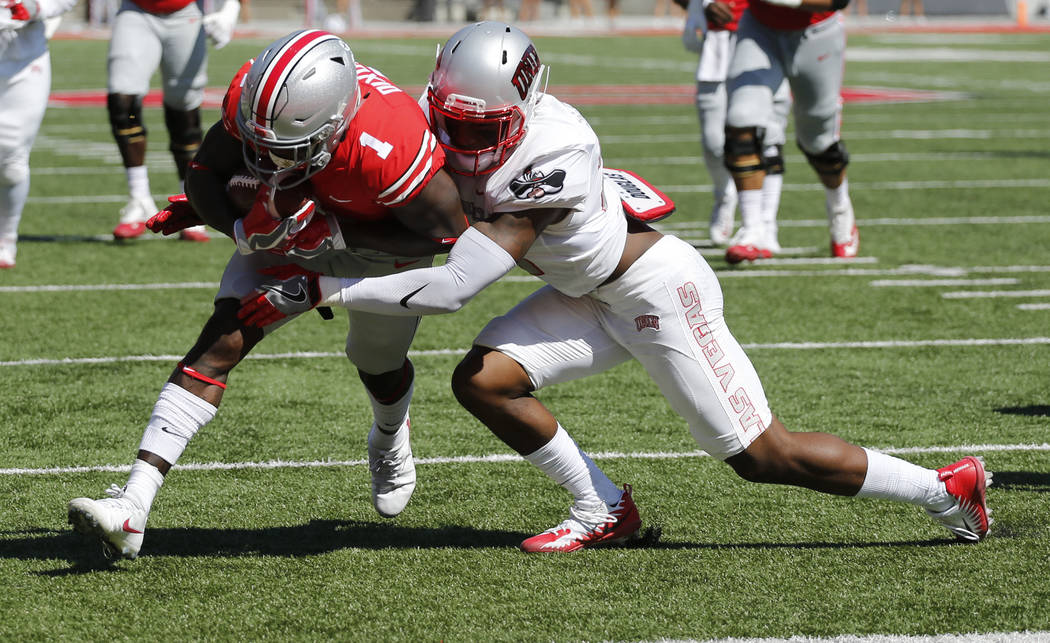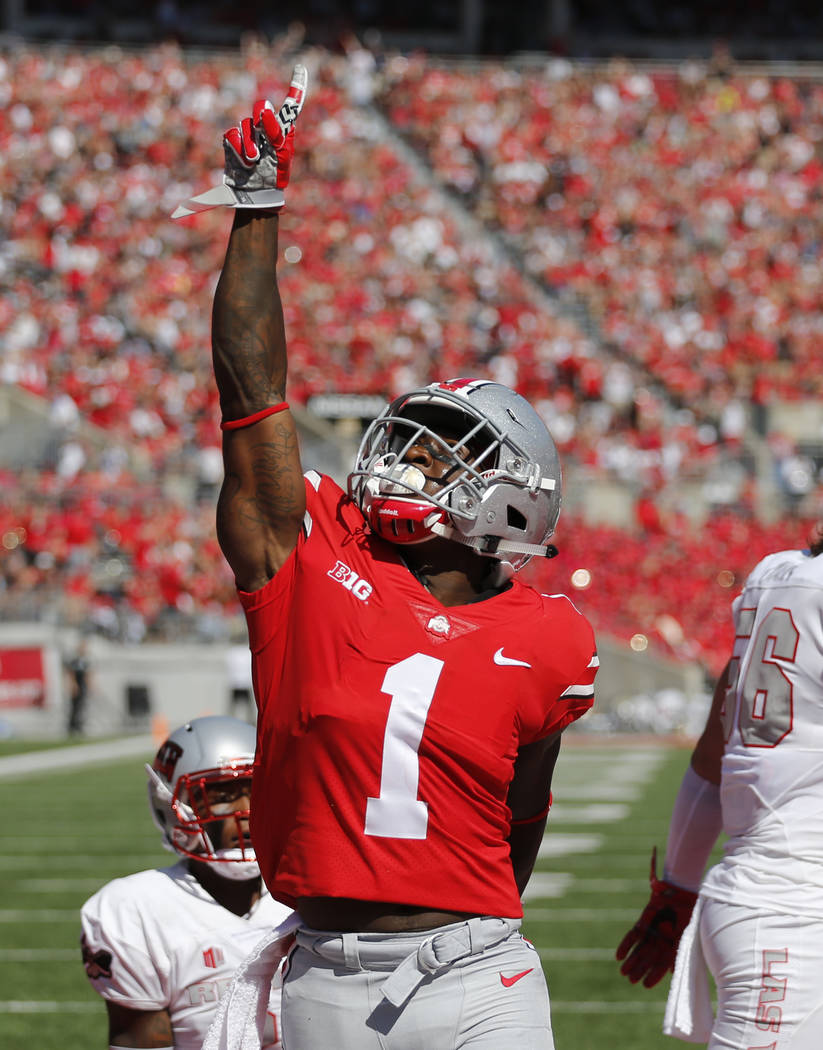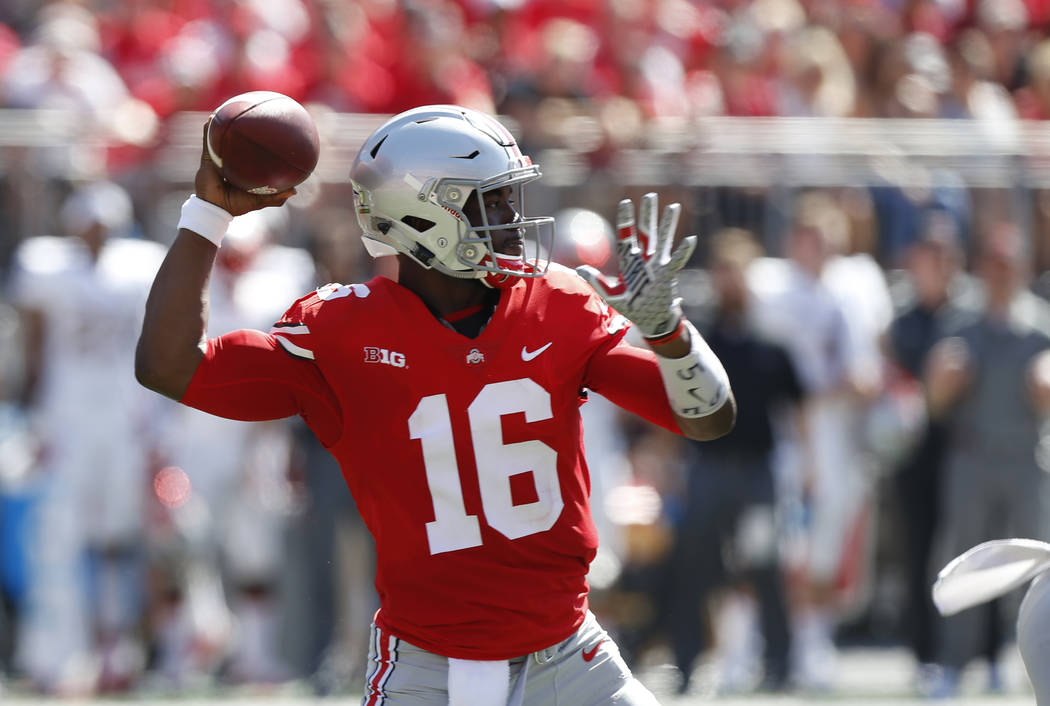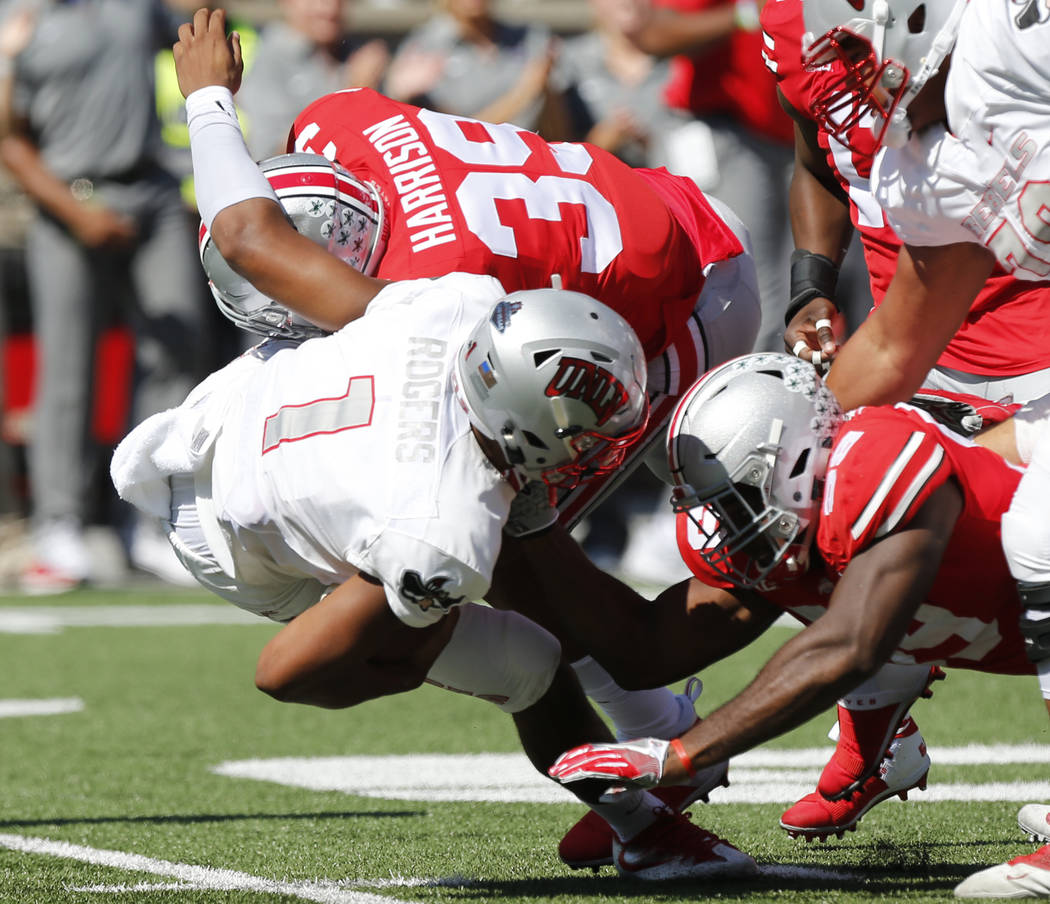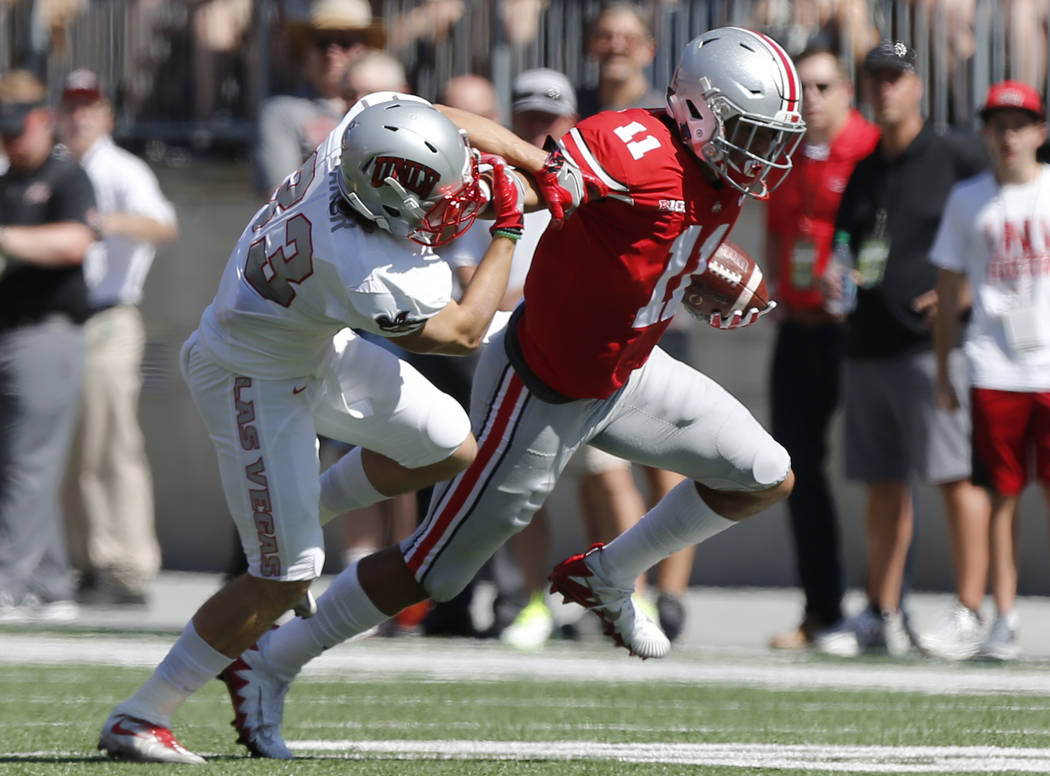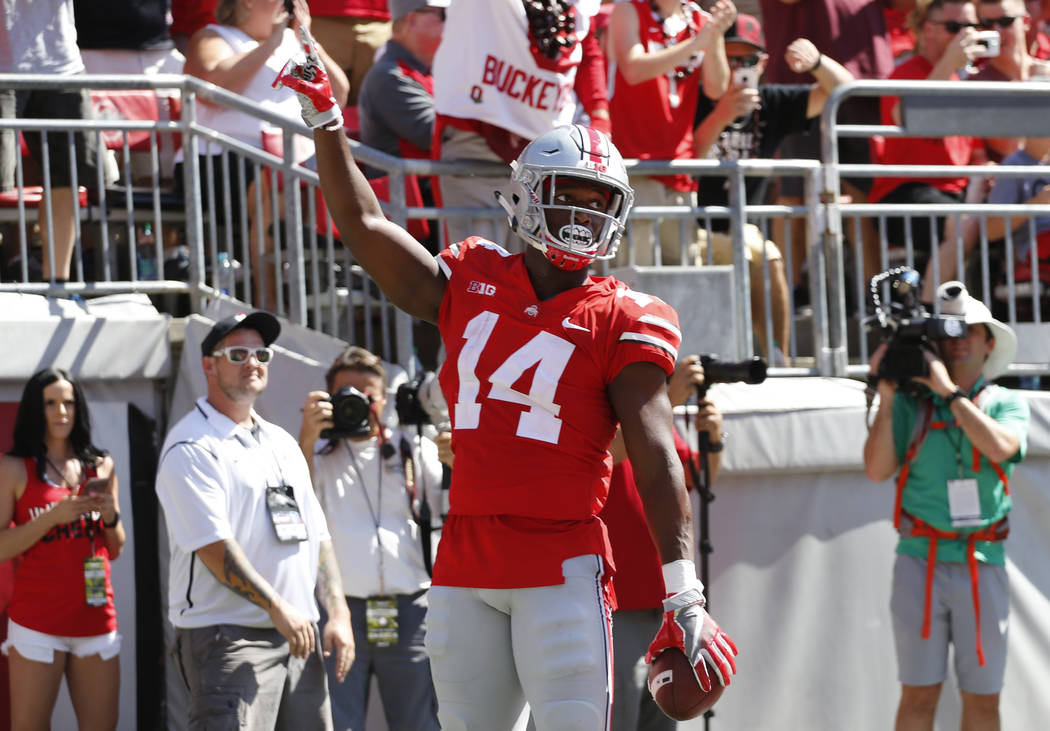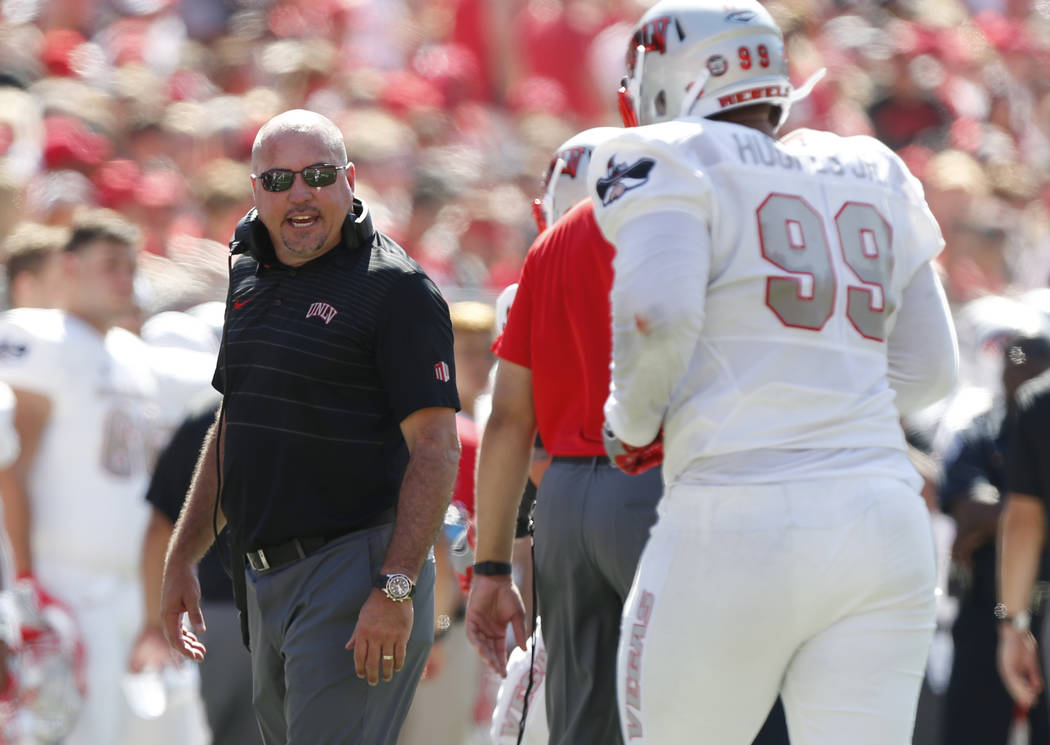 COLUMBUS, Ohio — When UNLV's football coaches watched video in training camp, sophomore Javin White kept jumping out to them.
They knew they needed to find a way to get him on the field, eventually moving White from safety to linebacker, where he is on the second team.
He turned in a first-rate performance in Saturday's 54-21 loss to No. 10 Ohio State at Ohio Stadium, returning an interception 65 yards for a touchdown and forcing a fumble near the goal line to deny the Buckeyes a scoring opportunity.
"He's a high-energy guy," UNLV coach Tony Sanchez said. "He's real long (6 feet 2 inches, 195 pounds) and physical. He's one of those young guys, like a lot of guys on defense, that continues to get better and better and better. You've got to give those guys opportunities, so getting him into the game more, he's growing.
"We think he's got a hell of a future in front of him."
White deflected any praise of himself.
"It's all about the team regardless of what I do," he said. "We need to win. Winning is our main objective. Everybody goes into a game talking about winning."
White's interception return was UNLV's first pick for a TD since last year's season opener. Torry McTyer took an interception back 43 yards in a 63-13 victory over Jackson State.
White's score also was UNLV's first defensive touchdown this season.
Three UNLV players banged up
UNLV wide receiver Kendal Keys twisted an ankle and kicker/punter Evan Pantels was shaken up on a roughing-the-kicker penalty, but Sanchez said he didn't think either injury was serious. He was more concerned about center Zack Singer, who twisted an ankle.
"We're already down to our second center with (Sid) Acosta (ACL) being out early on during spring ball," Sanchez said. "Now with Zack, we'll see how that goes. Hopefully, he'll be OK for next week. J'Ondray (Sanders) came in and did a real good job, and hopefully we get Acosta back pretty soon."
Firsts for the Buckeyes
Underscoring Ohio State's domination, the tradition-rich Buckeyes broke two school passing records.
Three quarterbacks threw for 474 yards, beating the previous mark of 459 set in 1997 against Penn State.
And seven receivers caught touchdown passes, besting by two the record set four times, including most recently in 2016 against Bowling Green. Ohio State broke the record in the first half against UNLV when six receivers caught touchdown passes.
Buckeyes quarterback J.T. Barrett passed for 209 yards and five touchdowns before leaving in the second quarter.
"Let's go do it against a team that's equally matched," Ohio State coach Urban Meyer said.
Playing in front of six figures
The crowd was announced at 106,187, the fourth largest to attend a UNLV game and the fourth time the Rebels have played in front of at least 100,000.
Their biggest crowd was two years ago at Michigan when 108,683 showed up for a 28-7 loss to the Wolverines. UNLV's two other games before more than 100,000 were trips to Tennessee in 2004 (108,625 for a 42-17 loss) and 1996 (106,212 for a 62-3 defeat).
Rough day for one Buckeye
Ohio State's cornerbacks are inexperienced and have received criticism for their play, though they were effective against the Rebels.
One corner, though, had his share of troubles. Kendall Sheffield picked up holding and pass interference penalties on UNLV's second drive and a pass interference in the third quarter.
When asked about the pass interference calls in general, Meyer said, "Very concerned. Terrible. It's awful."
More Rebels: Follow all of our UNLV coverage online at reviewjournal.com/Rebels and @RJRebels on Twitter.
Contact Mark Anderson at manderson@reviewjournal.com. Follow @markanderson65 on Twitter.
Related
UNLV leaves Ohio State with a whipping and $1.3M
3 takeaways from UNLV's loss at Ohio State