'Just like we drew it up': UNLV beats Vandy in final seconds — PHOTOS
Updated September 16, 2023 - 11:16 pm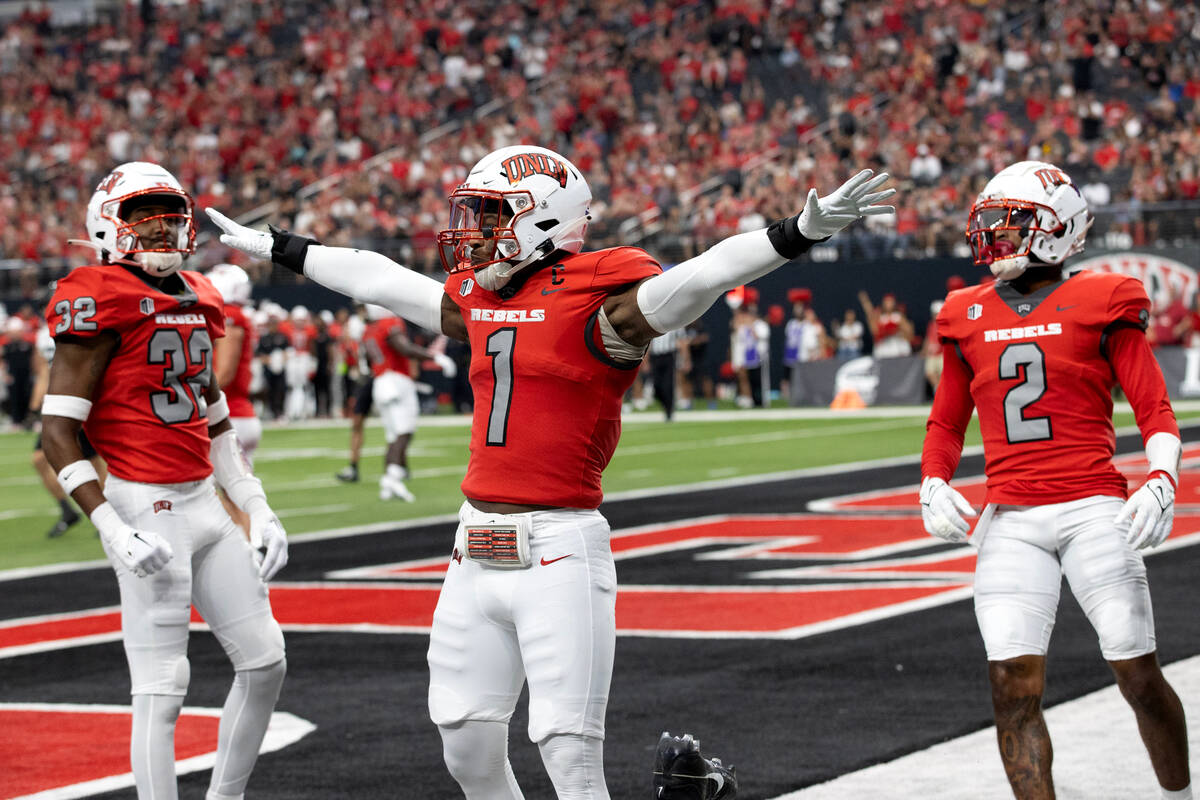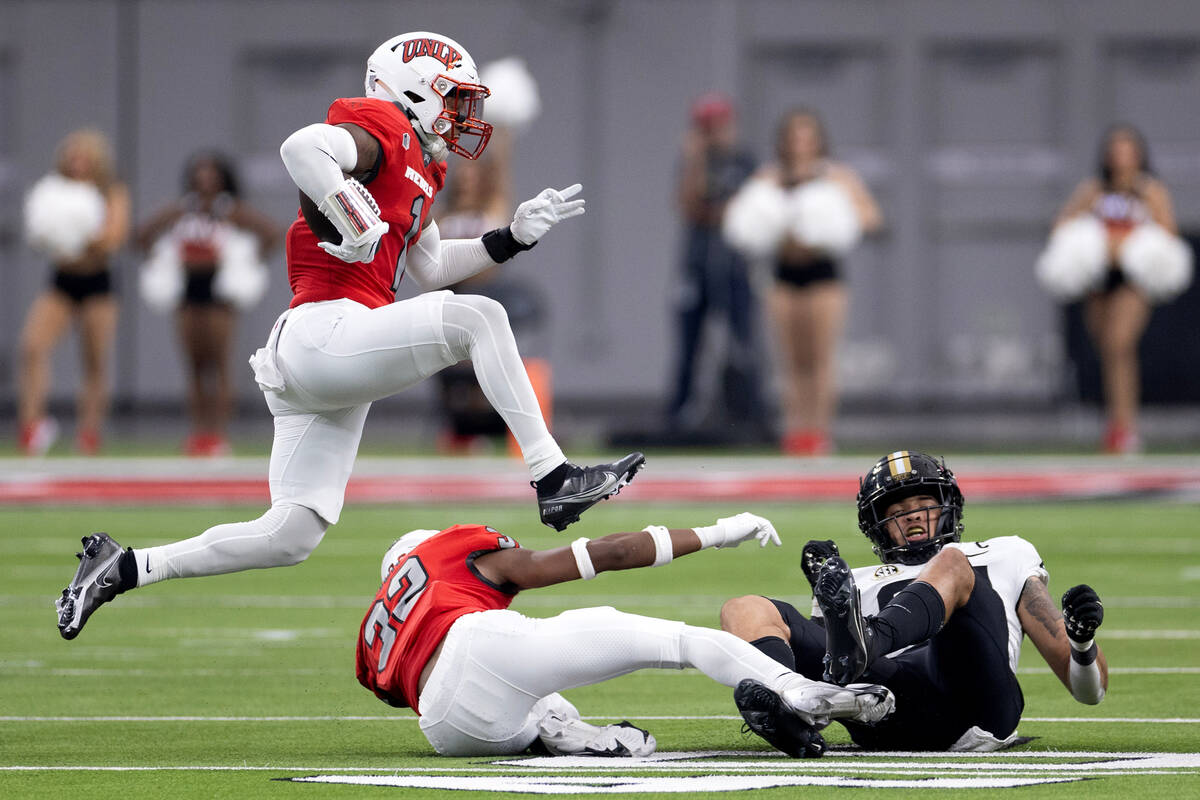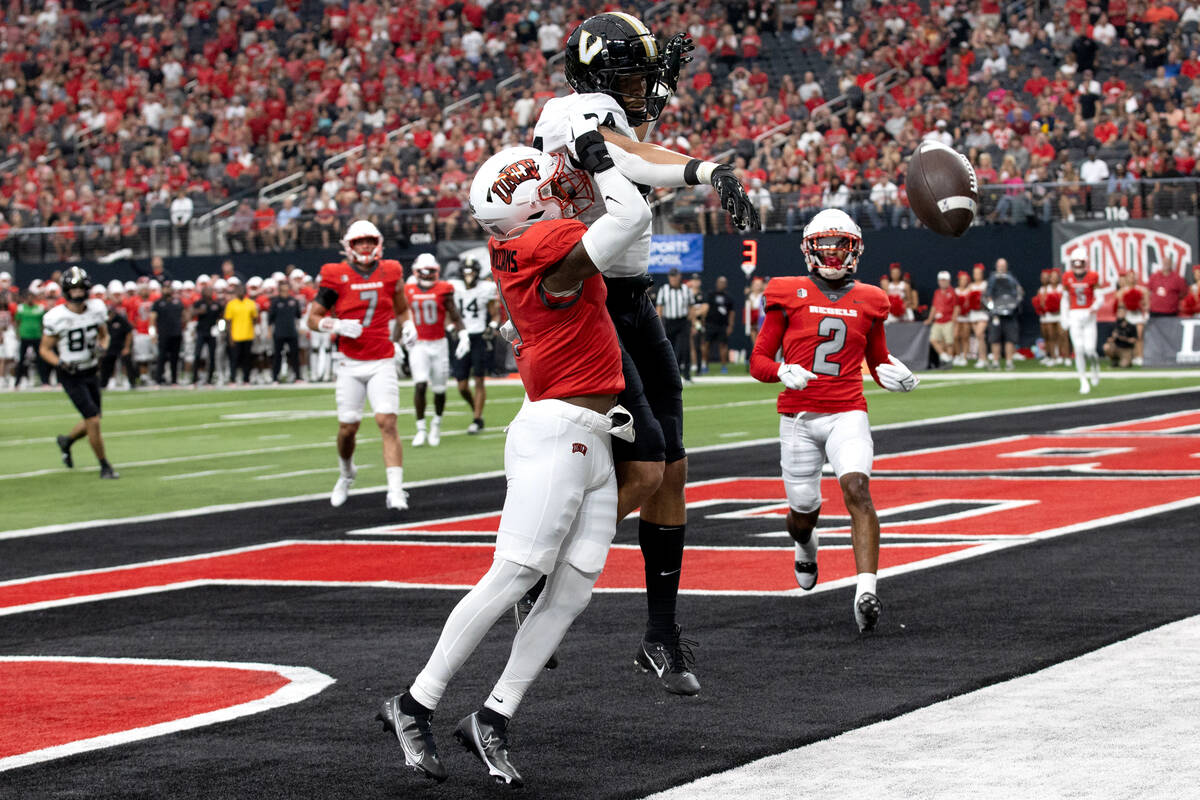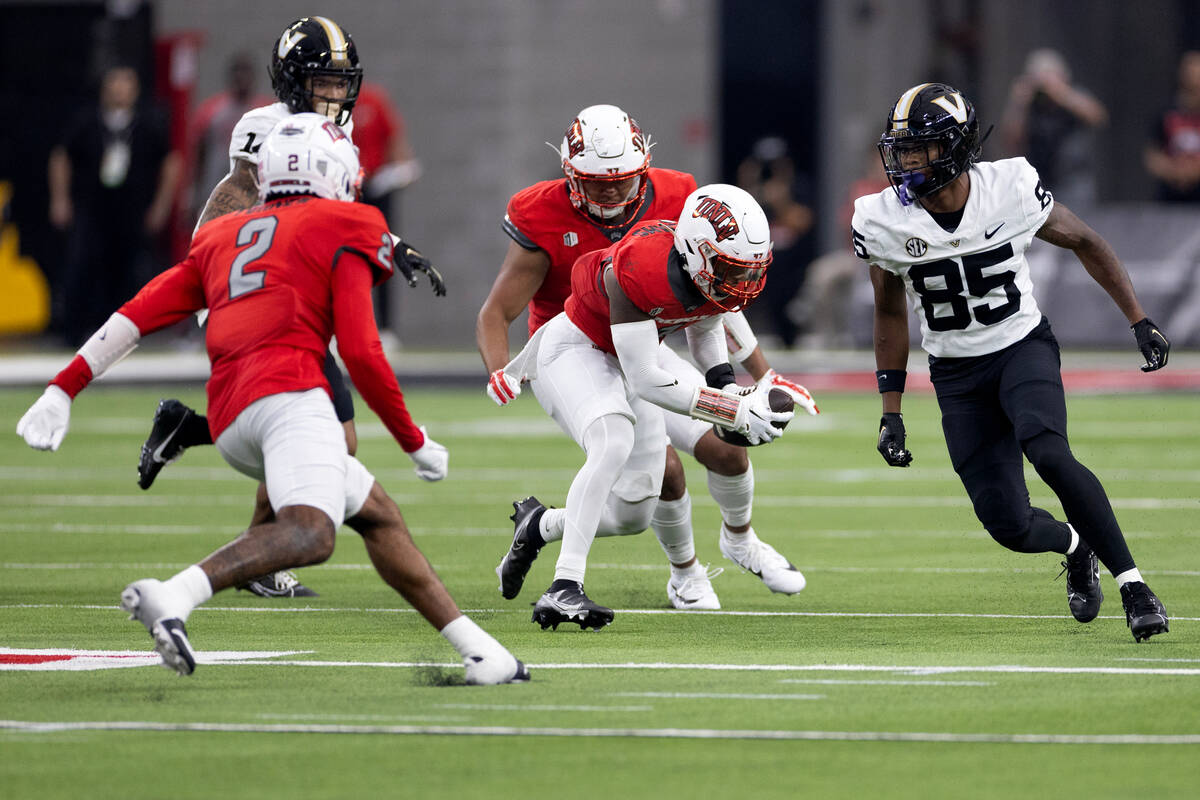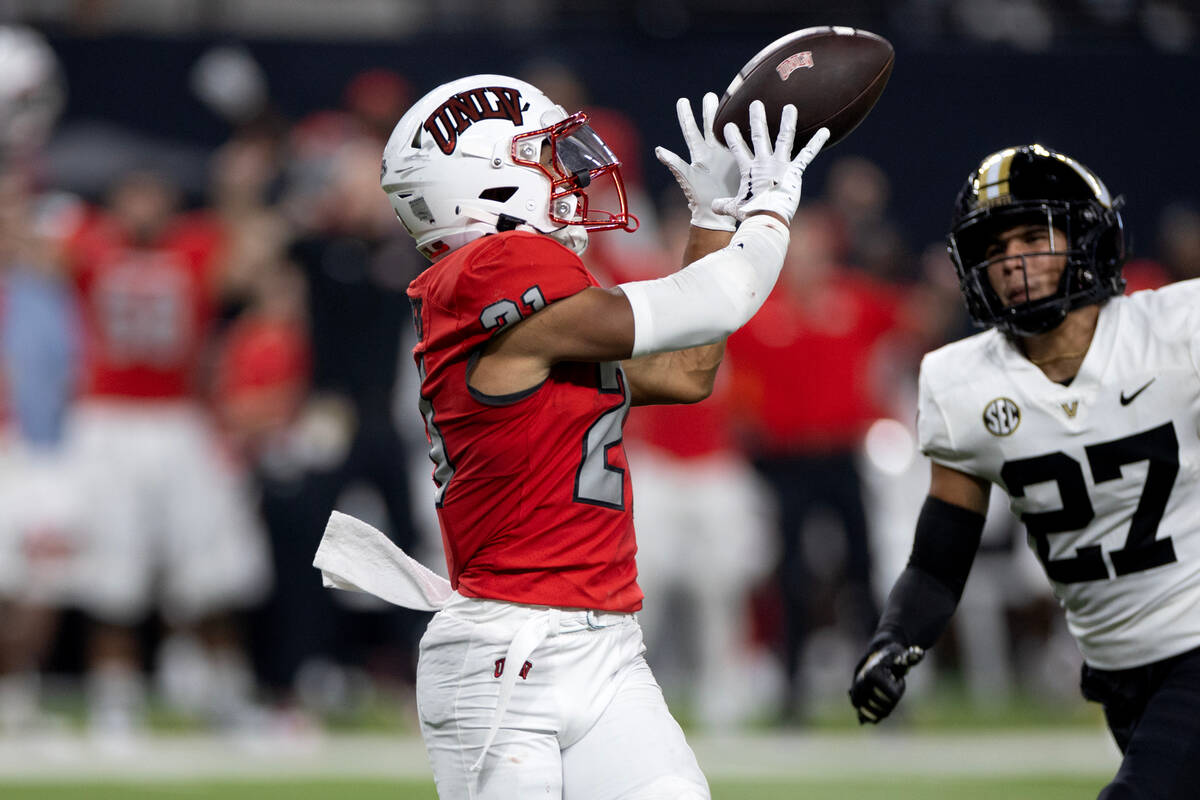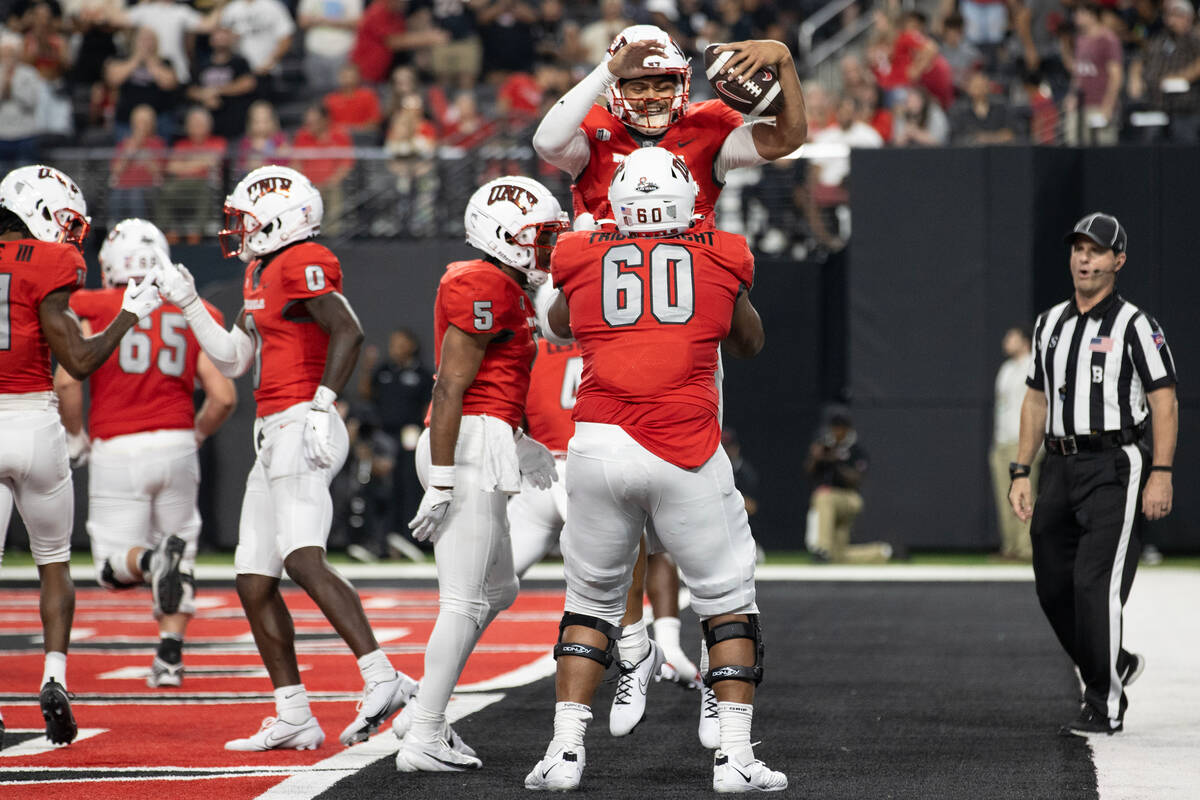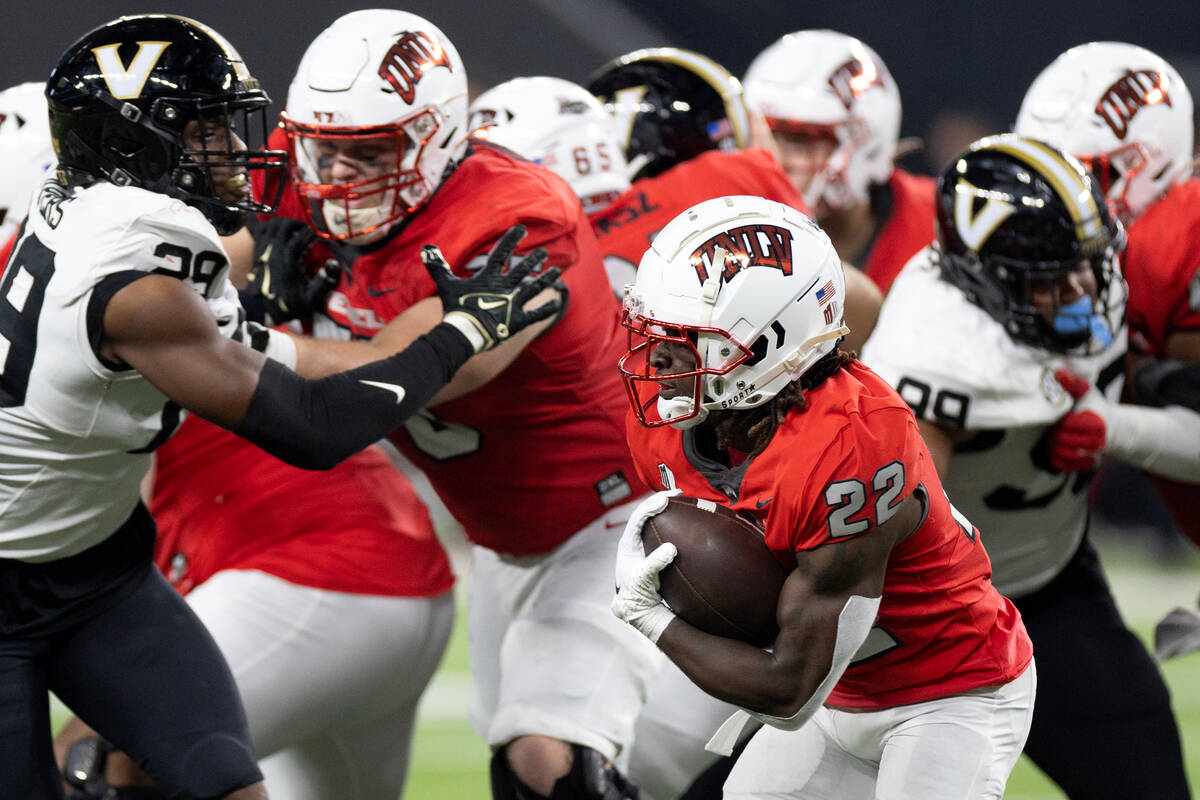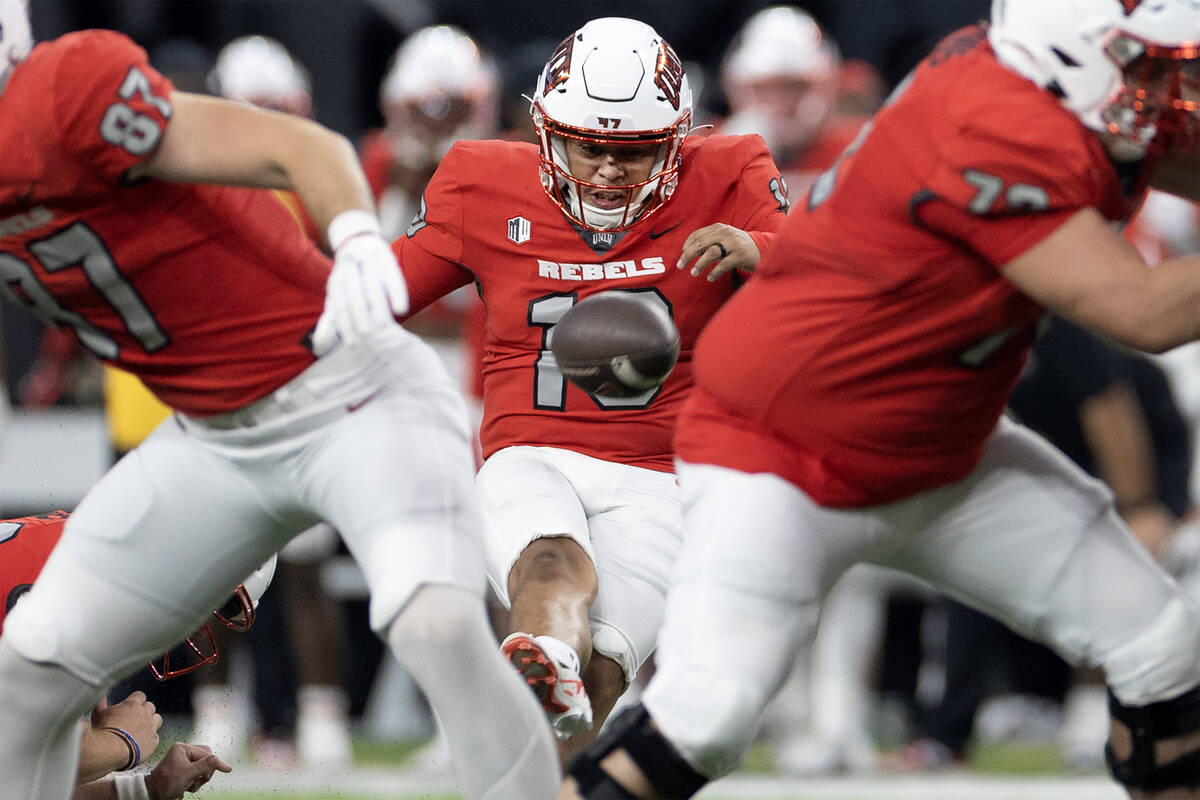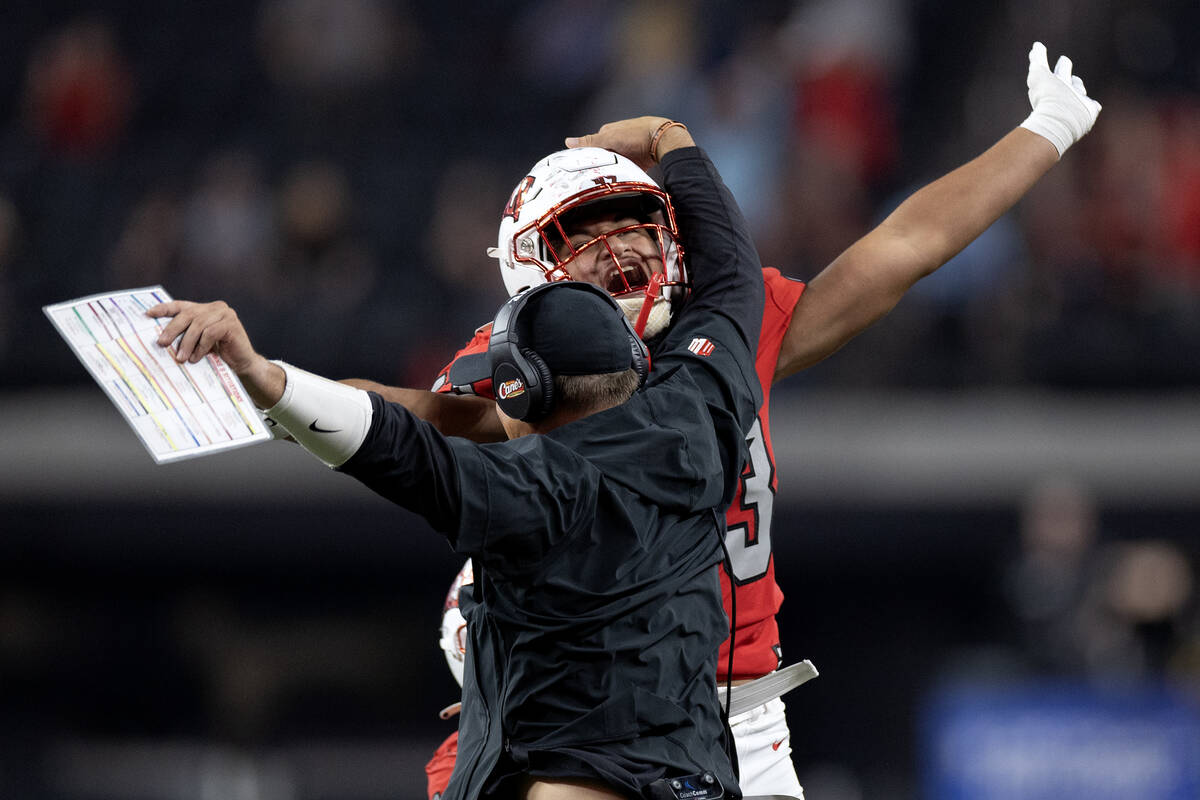 Jayden Maiava had seemingly messed up his chance to win the game for UNLV.
The redshirt freshman quarterback, filling in for injured starter Doug Brumfield, got the ball with the game tied and a minute remaining to try and guide the Rebels into field goal range. Instead, he immediately threw an interception.
But Vanderbilt kicker Jacob Borcila missed his 33-yard attempt, giving Maiava one more shot.
The former Liberty High quarterback answered with a 48-yard strike down the left sideline to junior wideout Ricky White, setting up a game-winning 36-yard field goal by UNLV kicker Jose Pizano that gave the Rebels a 40-37 win over Vanderbilt Saturday at Allegiant Stadium.
"It's just next-man-up mentality," Maiava said. "You've got to be ready when your name's called, so I told coach I was ready. He was confident in me. The team had my back, so I had theirs."
Pizano, Maiava and the Rebels (2-1) earned the first signature moment of coach Barry Odom's tenure. They stormed back from a 17-point deficit, then almost gave the win away before holding on to beat the Commodores (2-2).
"What a great win," Odom said. "We joked for just a second in the locker room that it was just like we drew it up."
Maiava completed 19 of 33 passes for 261 yards while throwing and rushing for a touchdown. White snagged 12 catches for 165 yards, and freshman running back Jai'Den Thomas registered 50 yards and a rushing touchdown for UNLV.
The Rebels' defense forced five fumbles, recovering three, and came up with an interception despite losing junior linebacker Jackson Woodard to a targeting call midway through the first half. Senior linebacker Fred Thompkins had 10 tackles to lead UNLV, and senior cornerback Ricky Johnson had four pass breakups.
The game didn't start well for the Rebels. After holding the Commodores to a punt on their first drive, Brumfield threw an interception to Vanderbilt cornerback Martel Hight deep in UNLV's territory as he tried to escape a sack on third down, and Hight returned the interception 23 yards to open the scoring.
Brumfield exited the game a drive later after taking two huge hits on consecutive plays near the seven-minute mark in the first quarter. Odom said he expects Brumfield will be cleared for next week's game against Texas-El Paso.
A 30-yard field goal by Borcila and a 56-yard touchdown from quarterback AJ Swann to wide receiver London Humphreys extended Vanderbilt's lead to 17-0 early in the second quarter.
UNLV finally got on the scoreboard with a 21-yard touchdown run by Thomas. A miscue by Vanderbilt's punt unit gave the ball back on the Commodores' 14-yard line, but the Rebels had to settle for a chip-shot field goal by Pizano to cut the deficit to 17-10.
The Rebels' defense got in on the action, too, as edge rusher Elijah Shelton forced a fumble on an attempted end around that senior defensive back Jerrae Williams picked up and returned 41 yards for a touchdown to tie the game. Swann then threw a late interception to junior safety Johnathan Baldwin that set up Pizano's second field goal of the half.
UNLV took a 20-17 lead into halftime, with all its points coming in the second quarter. The Rebels added 10 more in the third as Pizano made another field goal and Maiava kept the ball on an option play for a 26-yard rush to the end zone.
It wasn't enough to separate from Vanderbilt. Swann returned after missing several drives because of an injury and connected with tight end Justin Ball on a jump ball in the end zone to cut UNLV's lead to 30-24 with 13:35 remaining.
A pair of field goals from Borcila wiped away the Rebels' advantage entirely. Maiava and Swann exchanged deep touchdown passes with less than three minutes on the clock. Maiava's interception with a minute remaining seemed to set up a Vanderbilt winner, but Borcila missed wide right to set up Maiava's deep shot to White and Pizano's game-winner.
"Players will make plays," Odom said. "You put them in position — through repetition and habits and execution — and they go do it. I'd rather not have to do that every week, but that is what it took today."
The Rebels next play at UTEP at 6 p.m. Sept. 23.
Keeler tribute
Ryan Keeler's sister Julia Keeler was in attendance Saturday and participated in a moment of silence for the former UNLV football player. Ryan Keeler died Feb. 20 of cardiac dysrhythmia due to hypertrophic cardiomyopathy during the Rebels' offseason.
Players dedicated this season to Keeler and are wearing his number on their helmets, among other tributes.
Contact reporter Andy Yamashita at ayamashita@reviewjournal.com. Follow @ANYamashita on X.