Lexington Thomas eyes UNLV career rushing record
Updated July 25, 2018 - 8:40 pm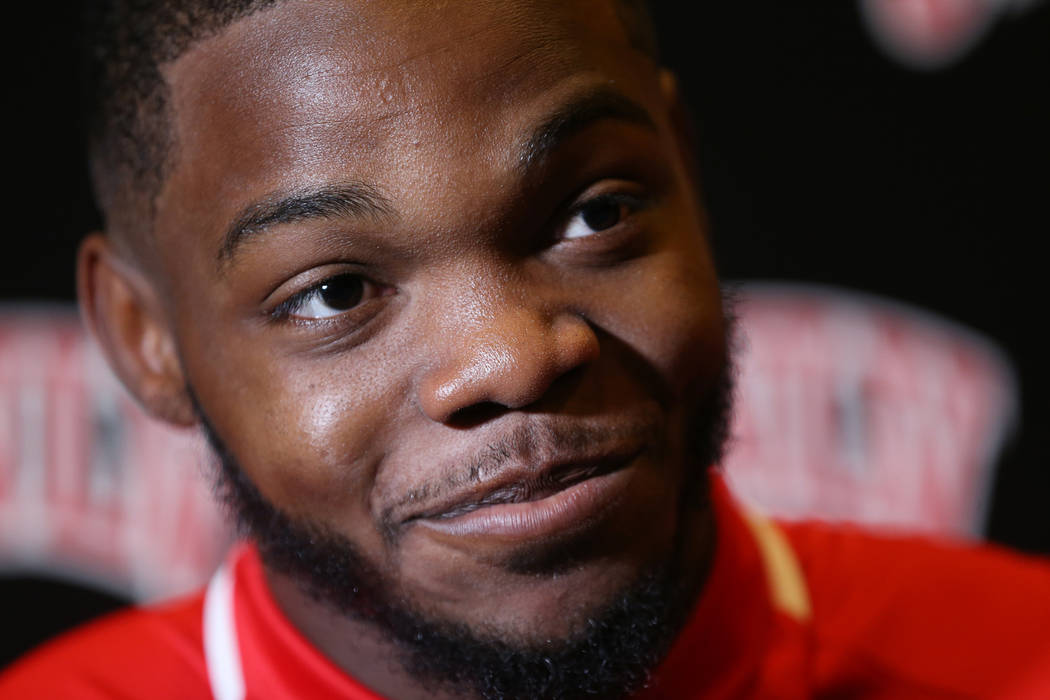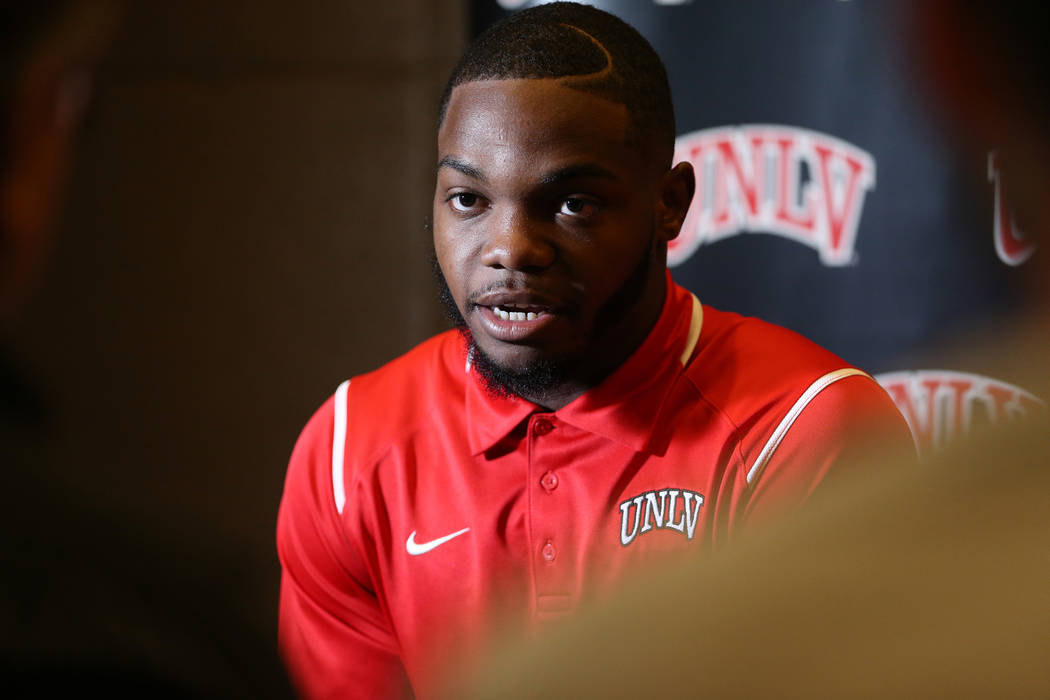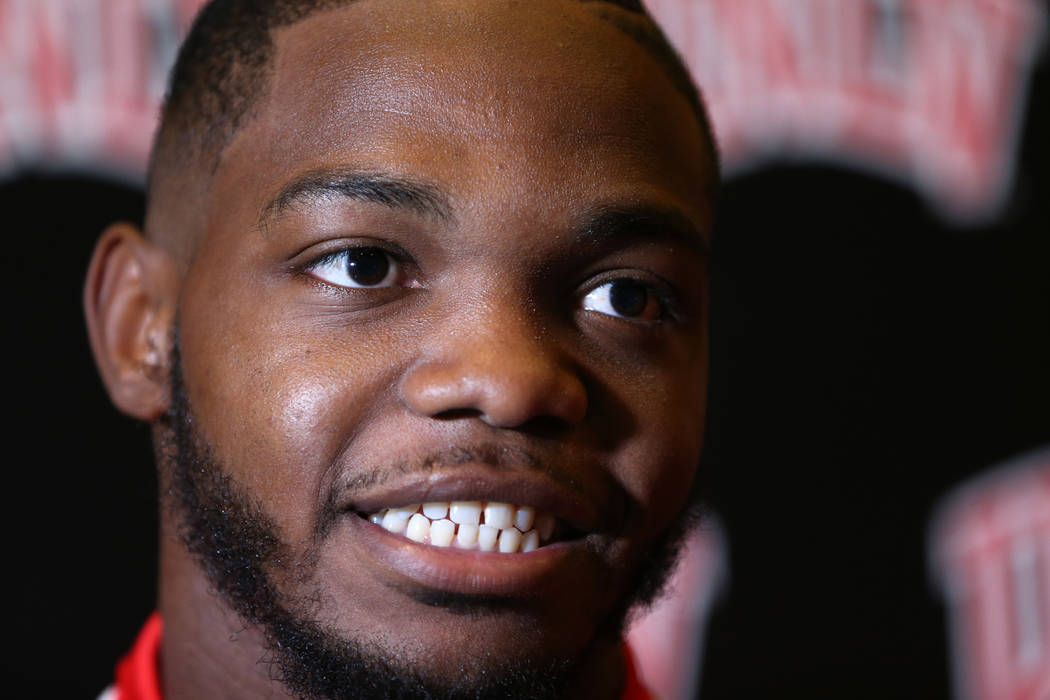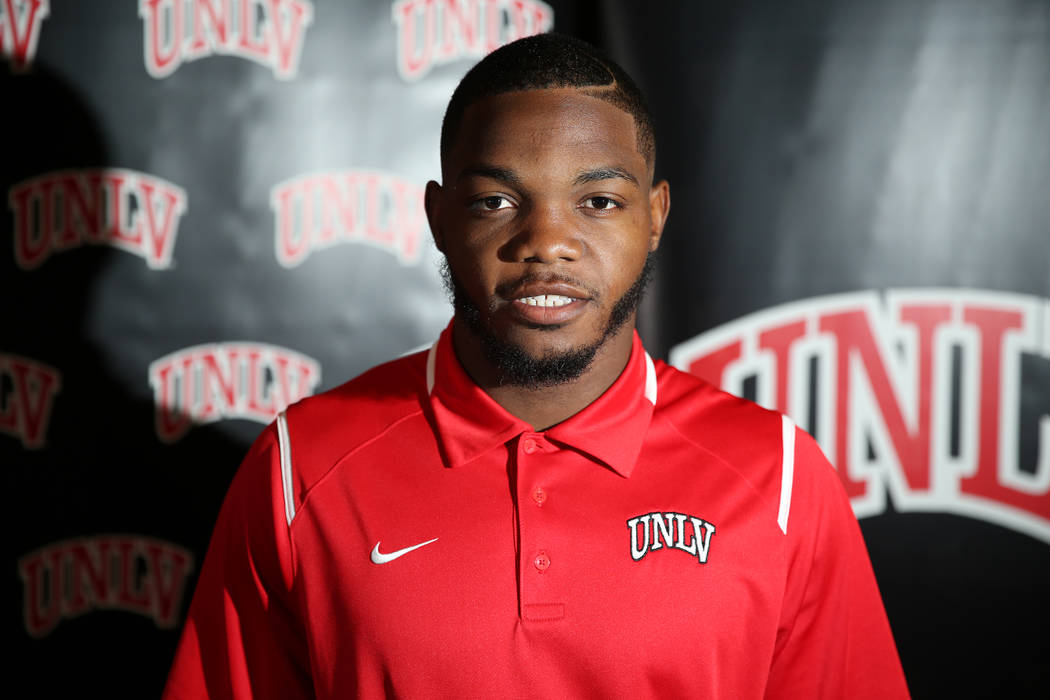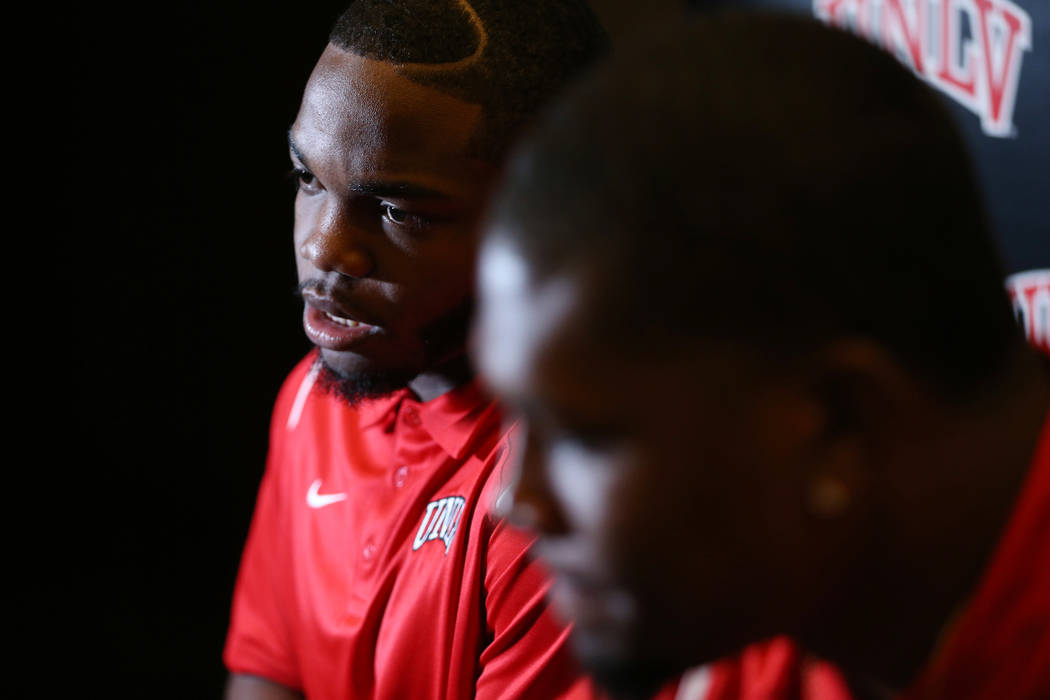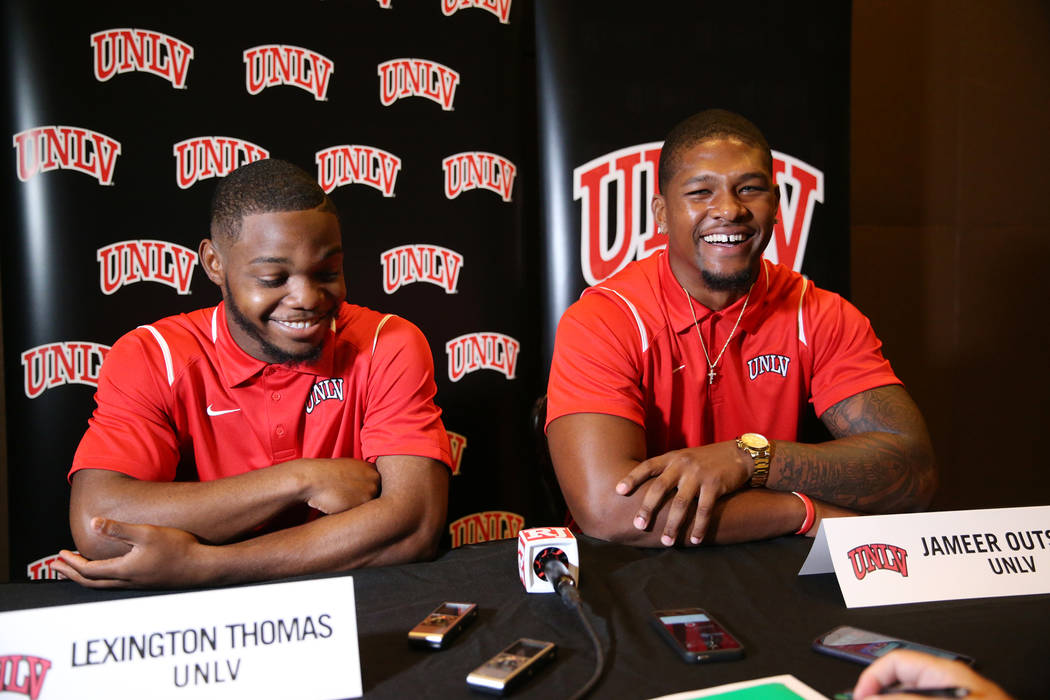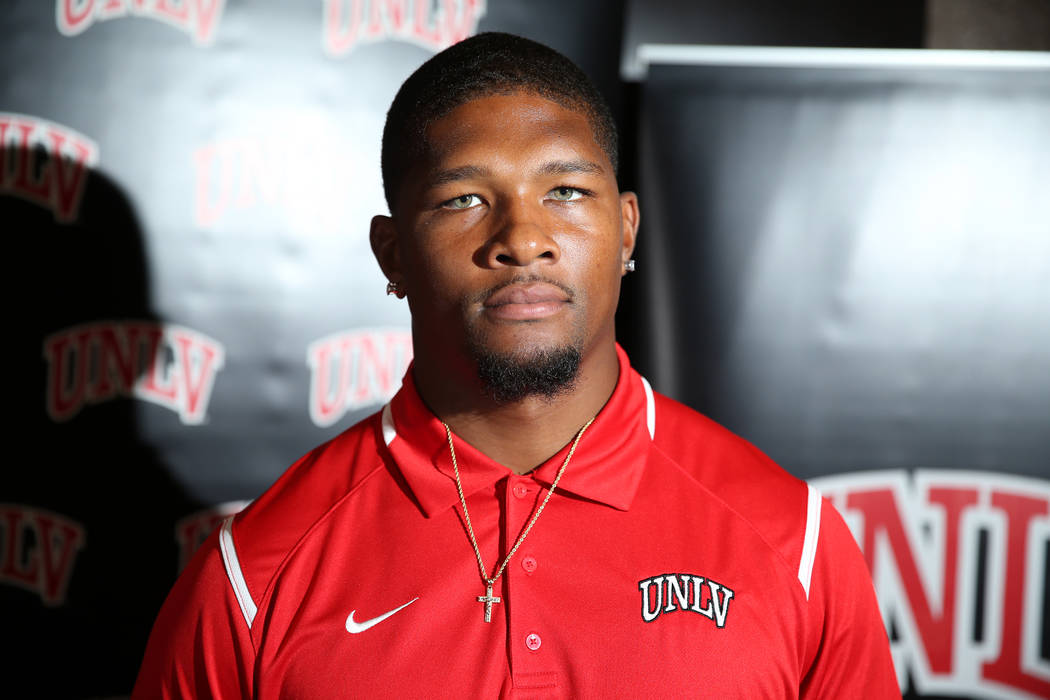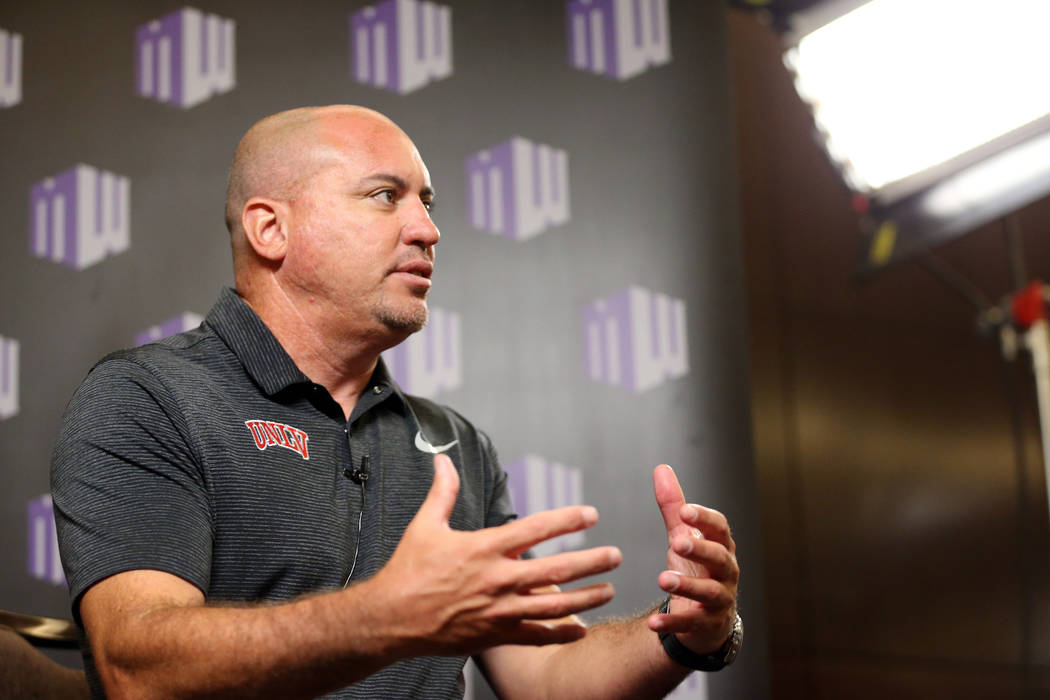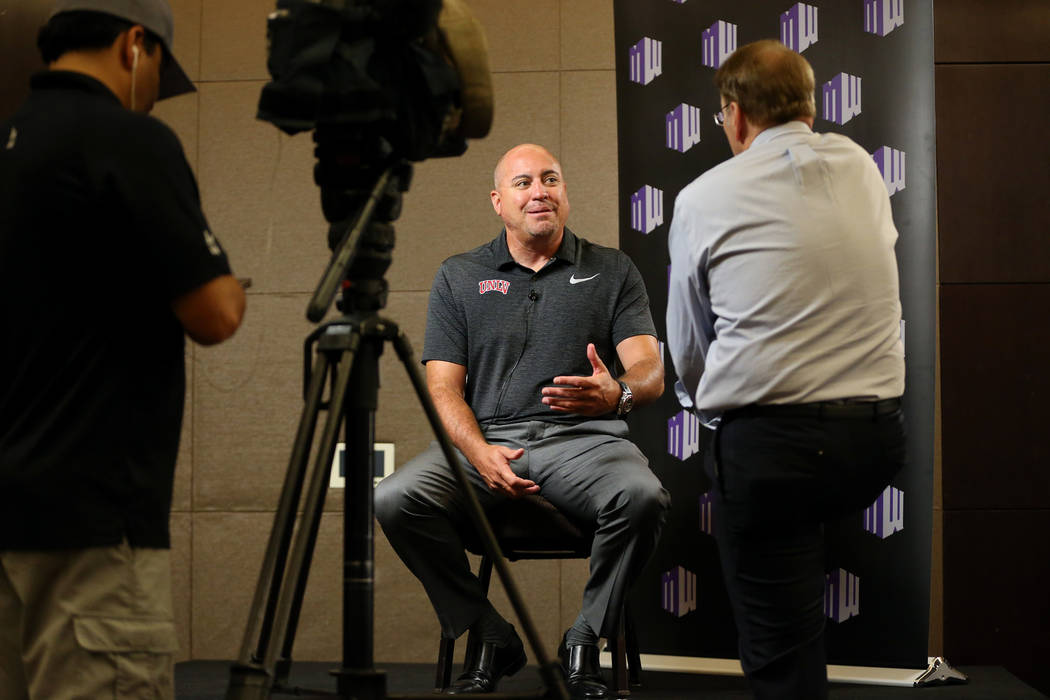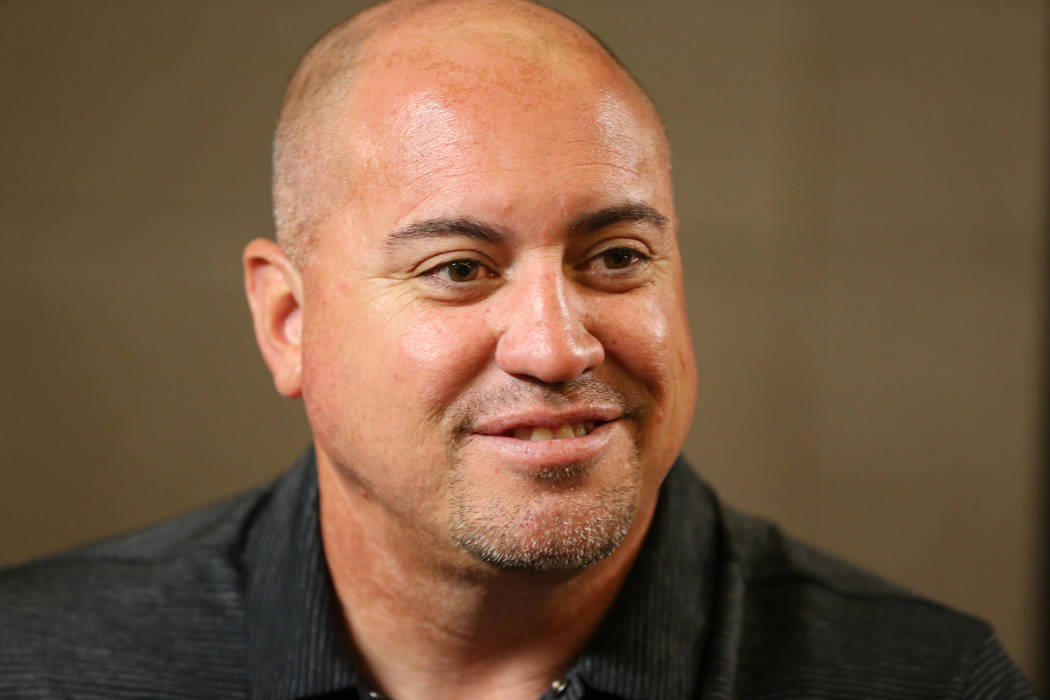 Lexington Thomas knows how to dance around a linebacker on his way to the end zone, but his style is very much that of a traditional straight-ahead runner.
So it should be little surprise, unlike many other athletes who downplay trying to reach historical marks, he had a straightforward answer when asked about becoming UNLV's career rushing leader.
"It would mean a lot because that's one of my personal goals," Thomas said Wednesday at Mountain West football media days at The Cosmopolitan of Las Vegas. "Outside of my team goals, that's something I really want. I want to leave my name in stone here."
Thomas is sixth on the Rebels' chart with 2,484 yards entering his senior season. Tim Cornett, who played from 2010 to 2013, is the career leader with 3,733 yards.
So it's a record within reach for Thomas, the Rebels' only preseason All-Mountain West selection. He rushed for 1,336 yards and 17 touchdowns last season, averaging 6.3 yards per carry.
But he'll have competition this season, with sophomore Charles Williams returning from an ankle injury suffered in the 2017 season opener. He was awarded a medical redshirt.
Williams rushed for 763 yards and three touchdowns in 2016, averaging 5.4 yards per attempt. He was the starter entering last season and will split carries with Thomas.
Sharing attempts alone could keep Thomas from moving past Cornett, but he's still optimistic.
"I think with the record, I think I'll still be able to get that sharing carries or not because I'm determined to do that," Thomas said. "If I get the record, that means I'm helping the team win. I'm helping the team get to that next level that we're trying to get to."
Rebels coach Tony Sanchez said he hopes Thomas will break the record, but there is a greater goal this season of making a bowl. UNLV opens Sept. 1 at Southern California.
"For a guy that didn't have a lot of opportunities coming out of high school, (chasing the record) is pretty impressive," Sanchez said. "But we can't coach to the record. We've got to coach to win, and he knows that. He'll be the first to tell you that. The great thing is he's got the ability to break off 80-yard runs."
Thomas, who was given the nickname "Lightning" by Hawaii football announcer Rich Miano two years ago, had six scoring rushes of at least 55 yards last season. He embraces his nickname, using it as part of his social media handle, and "Lightning Lex" is his video game username.
This is a back, though, who doesn't just try to get around tacklers. Thomas finds many of his yards between the tackles even though he's just 5 feet 9 inches tall and 170 pounds, and last season he carried 211 times.
But the pounding could eventually take a toll, and Sanchez hopes to limit Thomas to carries in the high teens while providing about 15 attempts to Williams and other backs. Sophomore quarterback Armani Rogers also will get chances on the ground through run/pass option plays so that Thomas will be ready when called upon.
"I think that's going to allow him to be explosive, and that's what he is," Sanchez said. "He's so much better when he can be explosive."
More Rebels: Follow UNLV coverage at reviewjournal.com/Rebels and @RJRebels on Twitter.
Contact Mark Anderson at manderson@reviewjournal.com. Follow @markanderson65 on Twitter.
UNLV career rushing leaders
1. Tim Cornett (2010-13), 3,733
2. Mike Thomas (1973-74), 3,149
3. Dominique Dorsey (2001-04), 2,834
4. Kirk Jones (1983-86), 2,656
5. Michael Morton (1978-81), 2,536
6. Lexington Thomas (2015-present), 2,484