More accurate passes on to-do list for UNLV's Armani Rogers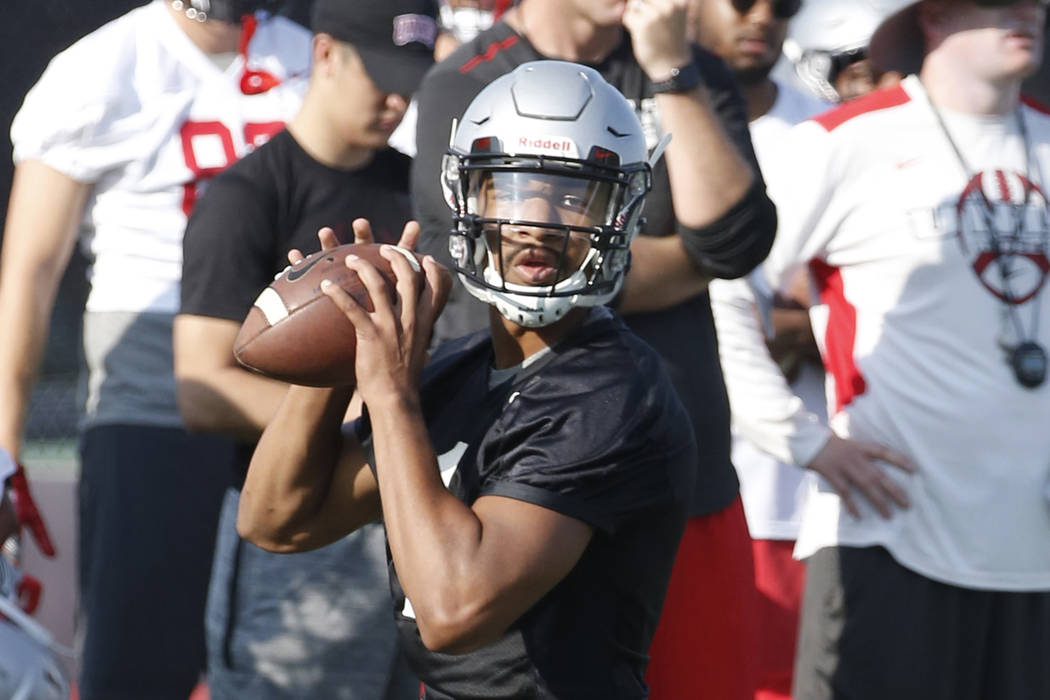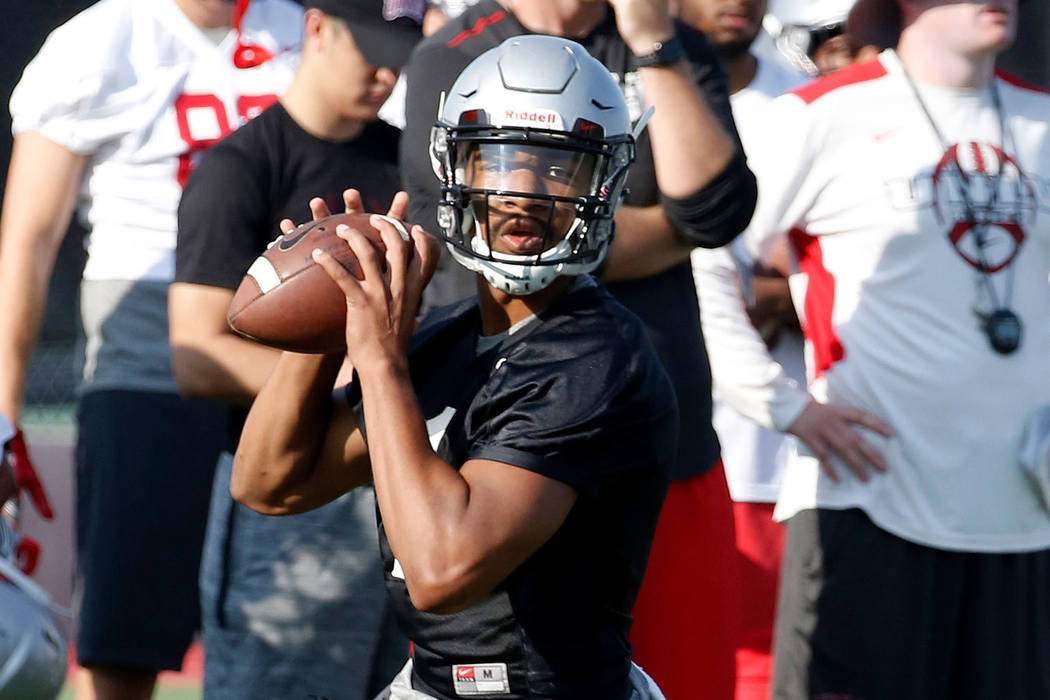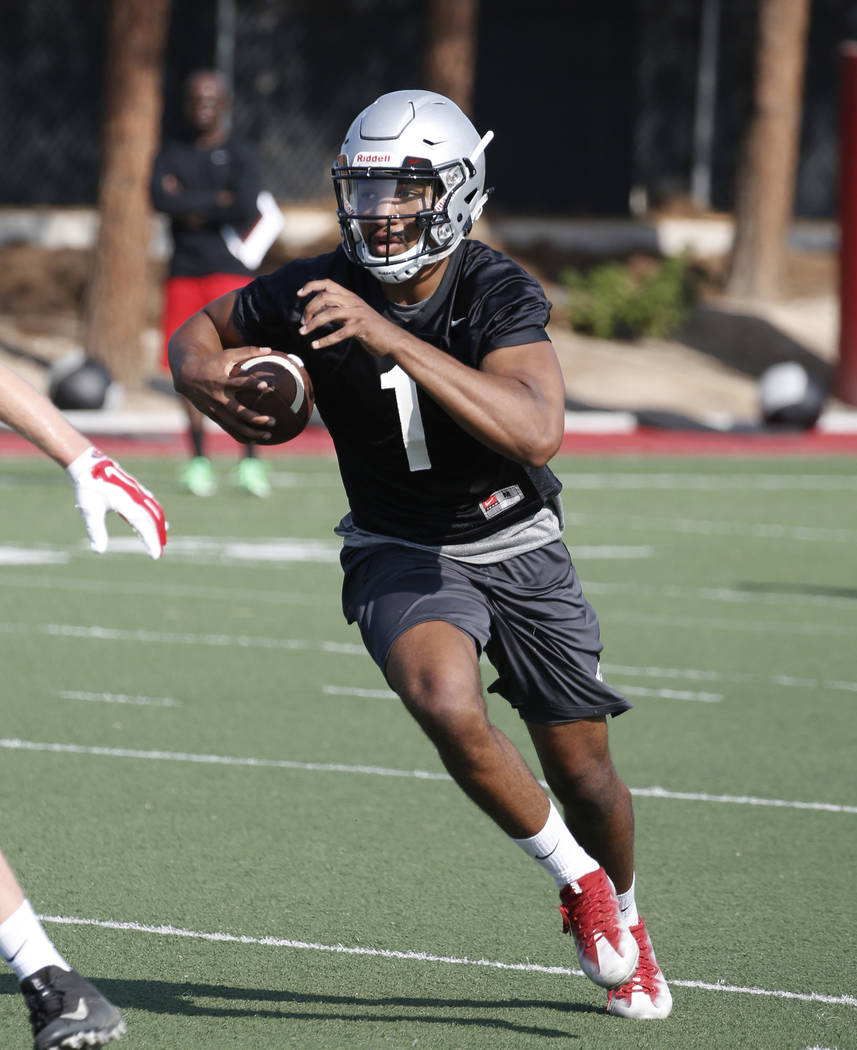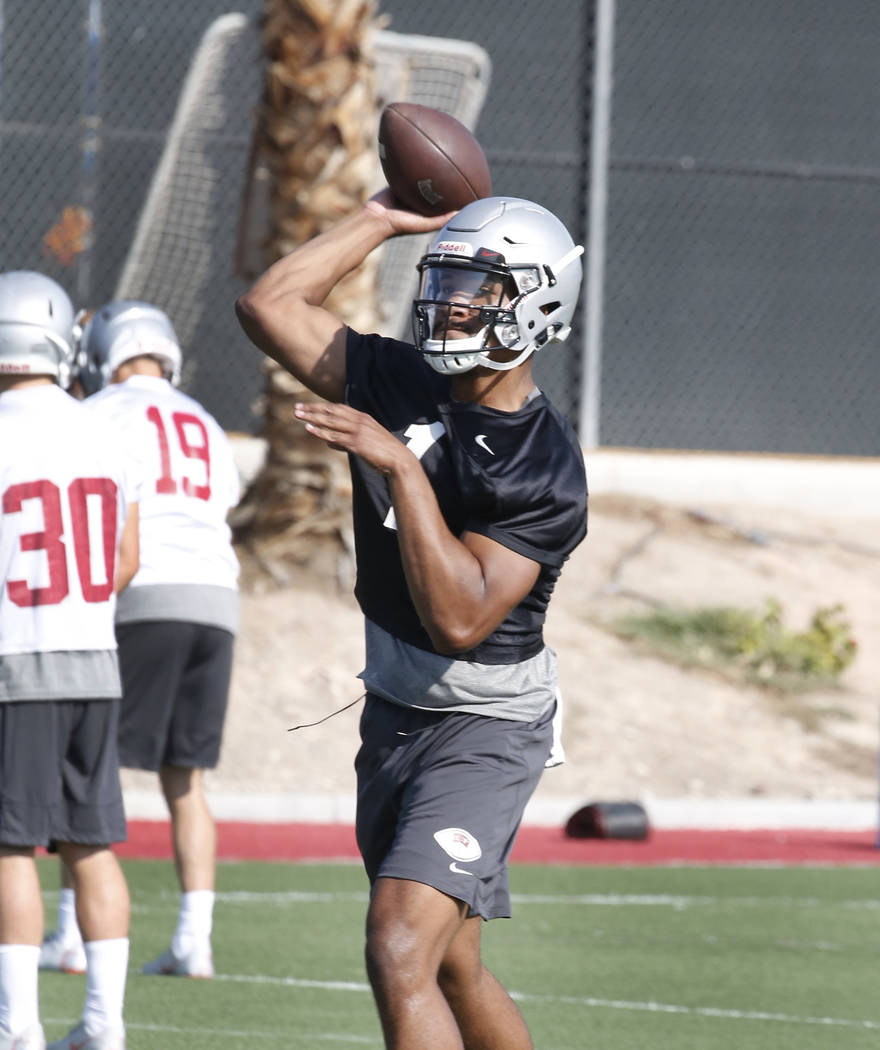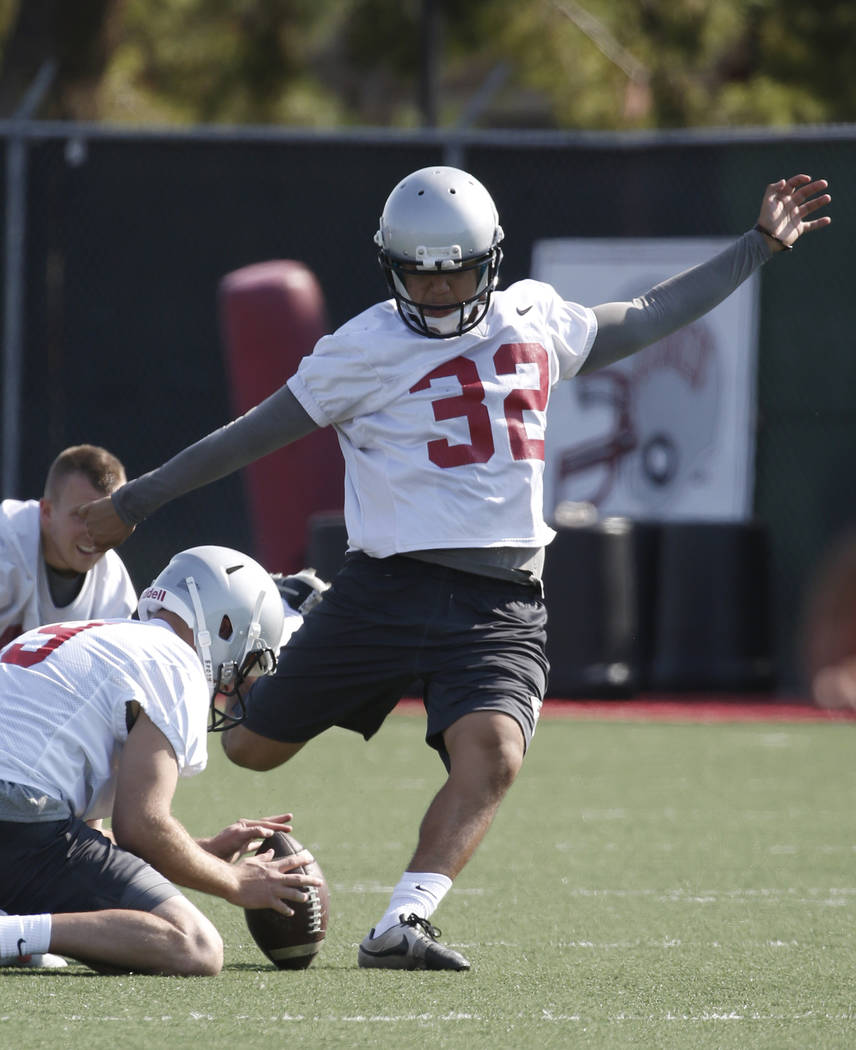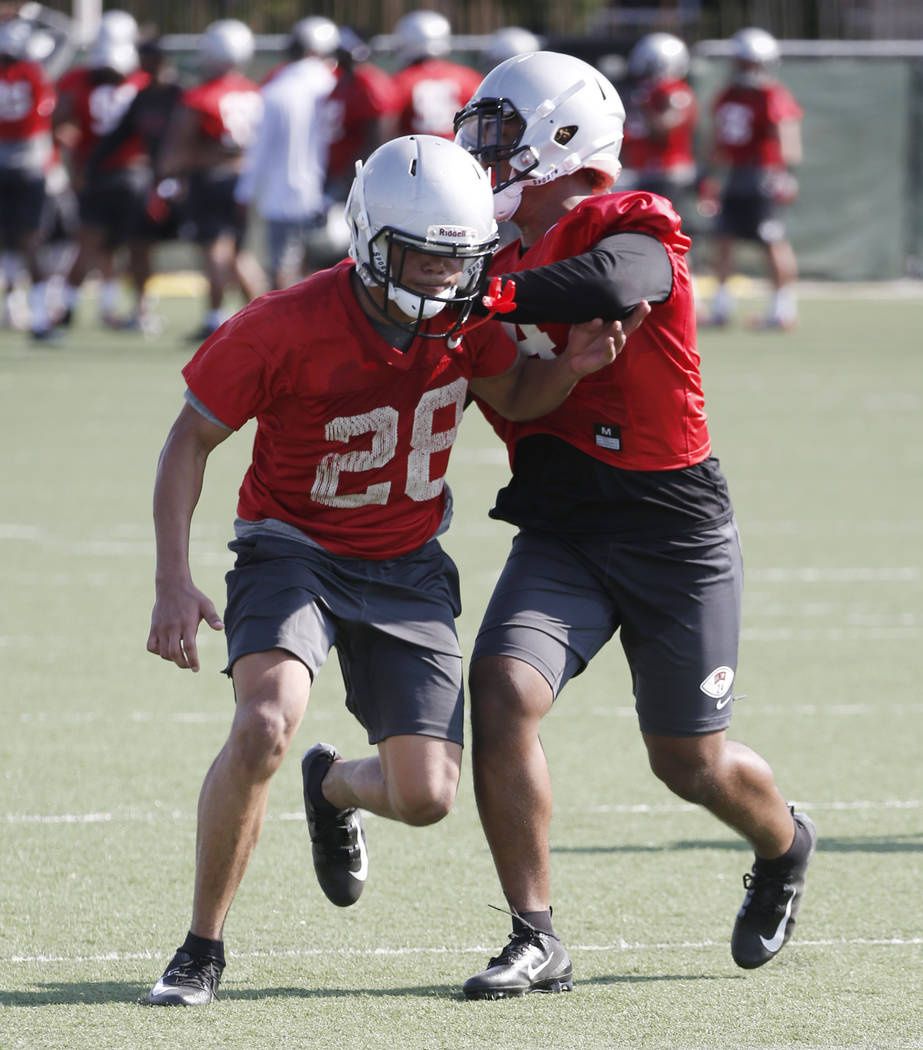 Armani Rogers, for the most part, lived up to the high expectations that greeted him in his first football season as UNLV's starting quarterback.
He was named the Mountain West Freshman of the Year. He set the school freshman and quarterback rushing records with 780 yards. He also passed for 1,471 yards.
The one noticeable blemish, though, was not a small one. Rogers completed 52.4 percent of his passes; the six highest-rated conference quarterbacks each completed more than 60 percent.
If Rogers, an imposing figure at 6 feet 5 inches and 225 pounds with the athleticism to match, is to fulfill his potential, that completion percentage needs to come up.
"We always shoot to be over 60," quarterbacks coach Ron O'Dell said. "So 65 to 70 would be awesome. Last year when he got tired, he stopped his feet a little bit. He's in great shape now and he's working on his feet a lot, so I think he's going to be a lot more accurate, too."
UNLV opened its training camp Friday morning at Rebel Park, nearly a month prepare for the Sept. 1 season opener at Southern California.
Among the items on a quarterback's to-do list, increasing accuracy is among the easier tasks. Rogers' ability to run through linebackers and throw the ball in the air from his end zone past the 50-yard line are attributes that are much more difficult to replicate.
Coaches can design game plans to create early easy throws to raise a quarterback's confidence level to be able to complete more difficult passes in the second half. Having a year in the system is important as well.
"Recognizing defenses slows the game down tremendously," Rogers said. "So it helps me out a lot."
Coach Tony Sanchez has noticed the difference in Rogers' approach.
"His demeanor is different," Sanchez said. "His level of confidence is different, the way he walks on the field, the way he talks in the huddle. Obviously, he's still a young player, and he's got to continue to develop.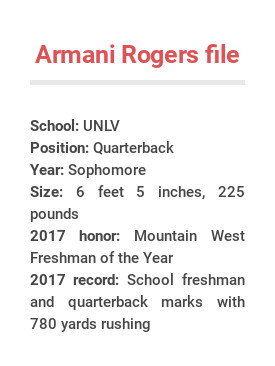 "We really want to see that during the course of camp. It really comes down to decision making, but I think the style of offense that we're playing now, how we've kind of geared it toward him, I think it's going to help make him a more efficient passer."
Rogers needs consistency, but he has shown the ability to put the ball in tight spots.
Needing a last-ditch drive Nov. 17 at New Mexico, Rogers completed a pinpoint 50-yard pass to Darren Woods Jr., and then followed on the next play with an on-target 14-yard touchdown throw to Kendal Keys with 25 seconds left to win 38-35.
Rogers also doesn't force many throws, tossing just five interceptions in 189 passes last season. That tied for the second-lowest total among the conference's top 10 quarterbacks listed by passing yardage.
Imagine how much more difficult it would be for opponents to defend Rogers if his completion percentage rose to 65 and beyond.
He already is tough enough to stop whether he's running the ball or handing off to running backs Lexington Thomas or Charles Williams in run-pass option calls.
"The whole offense is going to be more dangerous with (a higher completion percentage)," O'Dell said. "We have great backs. Our O-line is doing a great job.
"So we have to make sure we're a little more accurate with our decisions, too, making the right read, the right decision. And then everything else kind of takes care of itself."
More Rebels: Follow all of our UNLV coverage online at reviewjournal.com/Rebels and @RJRebels on Twitter.
Contact Mark Anderson at manderson@reviewjournal.com. Follow @markanderson65 on Twitter.