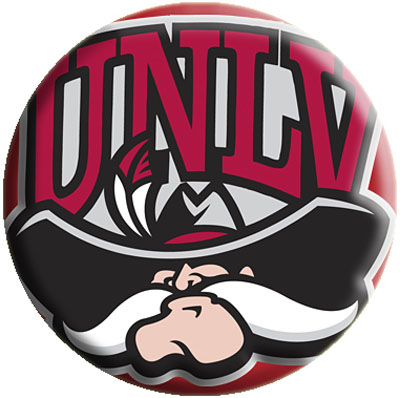 LOGAN, Utah — Travis Dixon looked at one receiver and then another, but both were covered. Then he looked over the middle and saw tight end Scott Campos open.
That play never had gone to the tight end that season, even in practice.
This time, Dixon threw to the tight end, and the 27-yard touchdown helped break open the 2004 Class 5A state championship game and gave him and Hamilton High School of Chandler, Ariz., their second consecutive title.
"The big thing with Travis that separates him is he will not only make good decisions, but tough decisions," said John Wrenn, who was Hamilton's coach. "When something has to be made, he'll make the right play."
UNLV is counting on Dixon to make good decisions, beginning tonight when the redshirt freshman starts at Utah State in the season opener for both teams.
He might have won the job anyway, but junior Rocky Hinds' ongoing problems with his right knee made the coaches' decision easier.
Dixon helped his cause by improving throughout training camp. His ability to run, a critical component in the shotgun spread, wasn't questioned.
Rebels offensive coordinator and quarterbacks coach Todd Berry said Dixon "worked very hard to become a better technical thrower.
"He's more comfortable back there. I think he understands what's going on around him."
Dixon showed that comfort by clearly establishing his leadership skills. Older offensive teammates followed when Dixon gathered them to throw, stretch or meet.
And seldom was Dixon among the first players off the practice field.
"He's always throwing out on the weekends," said Shane Steichen, UNLV undergraduate student coach and former quarterback. "He's going to be exciting to watch.
"I think he's going to do well this year."
But Dixon also is a 20-year-old who's never taken a Division I-A snap. So don't expect the Rebels to ask him to start winning games by himself, especially with 240-pound tailback Frank Summers coming off a strong camp.
"I think pretty much we're going to run the ball, let Frank do some of the damage early," Dixon said.
While the coaches don't want to impede Dixon from being a playmaker, they also would rather punt than see an interception on third-and-8.
"One of the reasons Travis has earned this job is because we're making a big deal out of making good decisions and if you don't have something, (don't do) something stupid," UNLV coach Mike Sanford said. "Doing something stupid last year cost us a lot of games and put our defense in bad positions."
Dixon didn't win back-to-back state championships at Arizona's highest level by making poor decisions. He threw 25 touchdown passes and four interceptions as a senior in 2004.
Now he's on a different stage.
"I just want to carry my winning streak that I had in high school and help turn this program around," Dixon said.
* NOTES — Freshman safety Shane Horton was listed first on the depth chart, but senior Tony Cade will start. Sanford said Cade practiced well and a calf infection has slowed Horton. At cornerback, senior Mil'Von James will start over junior Geoffery Howard. … Sophomore linebacker Marquel Martin, who had offseason shoulder surgery, did not make the trip but could be ready next week. … Sophomore Kyle Watson will handle kickoffs.
UNLV Football
UTAH STATE VS. UNLV WHEN: 5 p.m. today WHERE: Romney Stadium, Logan, Utah TV/RADIO: Las Vegas One (Cable 19), KBAD-AM (920) LINE: UNLV minus-7 TRENDS AND ANGLES UTAH STATE has lost nine consecutive season openers. UNLV has lost 15 straight road games by an average of 23 points. UTAH STATE has beaten UNLV three straight times by a combined score of 104-45. UNLV has lost nine of its past 10 games against Utah State. KEY MATCHUPS • UNLV TBs, WRs vs. UTAH STATE OLBs DEVON HALL, PAUL IGBOELI: UNLV will look for the best matchup against the two linebackers, who combined for 137 tackles, including 12 1/2 for loss. The ideal situation for the Rebels is to get a tailback or wide receiver one-on-one to exploit a speed advantage. • UNLV DTs JACOB HALES, MALO TAUMUA vs. UTAH STATE LG SHAWN MURPHY: Murphy showed his versatility by moving over from left tackle. He is 6 feet 5 inches and 315 pounds and has terrific feet. UNLV expects a lot from Hales and Taumua after both put together promising training camps.