New strength coach works to lift UNLV football program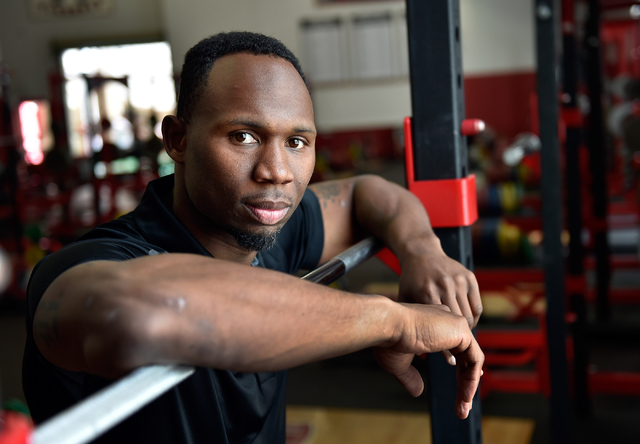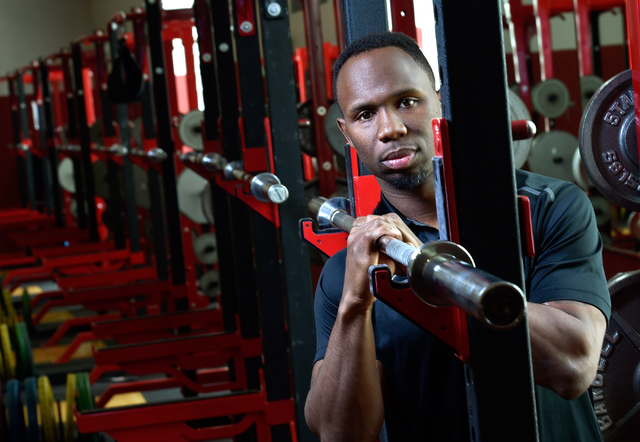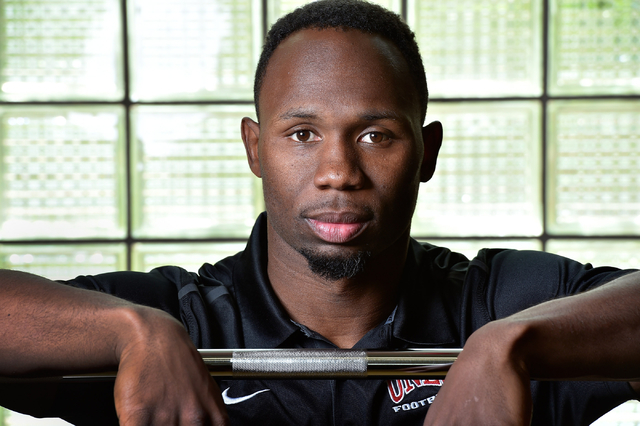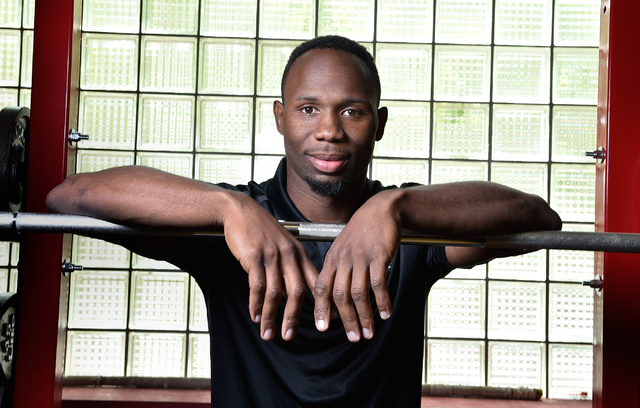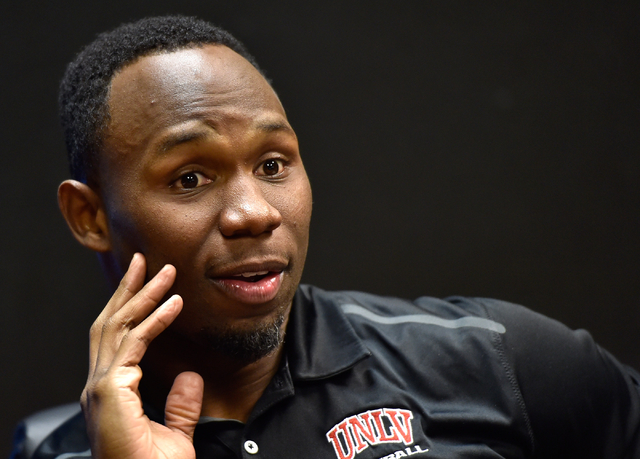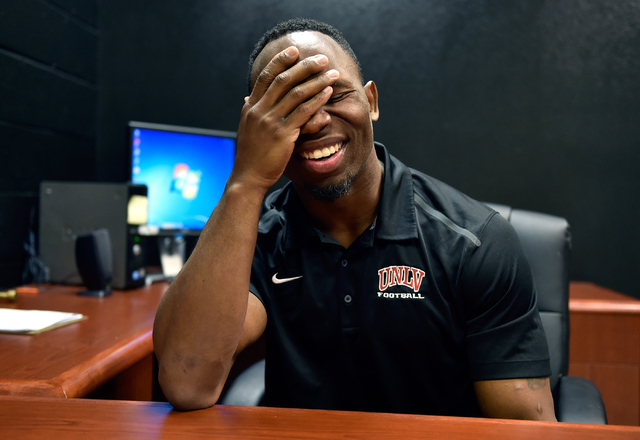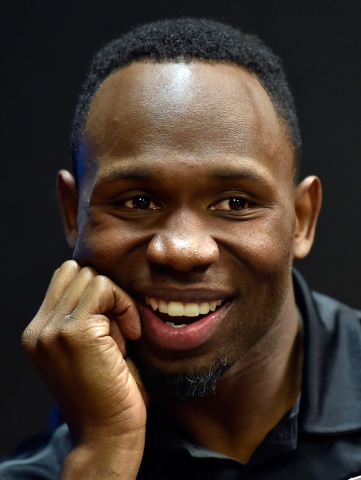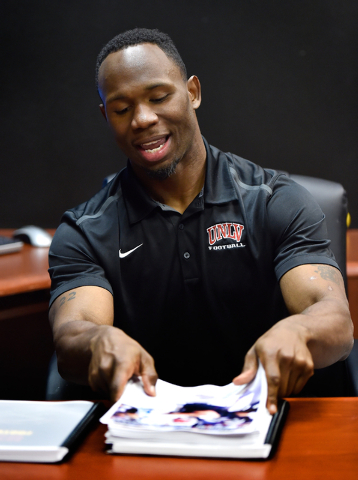 Keith Belton doesn't drink or take drugs. He bounces off enough walls on natural adrenaline alone, so anything artificially enhanced would send him through those same bricks.
Ask Belton a simple biographical question and be prepared to wait 15 minutes before he finishes giving his answer. He chases down and tries to strip ball carriers at Rebel Park as if he's still suiting up for Syracuse. When new UNLV football coach Tony Sanchez hired him in December to become the head strength coach, Belton cried for eight minutes of the 10-minute phone conversation.
"His energy is unbelievable," senior tight end Jake Phillips said. "It's something we haven't had here in a long time. I can tell, it's already bringing up the program."
The strength coach is overlooked by most fans and the media. Yet he spends more time with the players than any other coach on the staff.
When position coaches can't spend time with players during the offseason because of NCAA-mandated rules, the strength coach is the one on the practice field at 6 a.m. overseeing the conditioning. He's the one the players turn to in the weight room to share their thoughts and emotions.
The strength coach also is the head coach's eyes and ears.
"He was one of the best hires I made," Sanchez said. "He brings energy every day. The kids have really responded to him. He's organized, and we're getting better, we're getting healthier, we're getting stronger, and we're getting faster, so a lot of that is due to him."
The journey to become UNLV's strength coach was rapid but hardly easy.
Belton, 33, took out his cellphone and quickly scrolled through the 100-plus emails he sent to major college programs seven years ago looking for an unpaid internship. One hundred-plus emails that went unanswered.
His first break occurred when Wake Forest offered him the chance in 2009 to intern on a part-time basis. Belton was a teacher and involved in social work an hour and a half away in Charlotte, N.C., but he didn't let the commute stand in his way.
"When I have interns now and they start complaining, I show them the door," Belton said. "I don't have tolerance for that."
Belton has been guided through his career by what he calls a "whisper," a calling he explained as coming from a higher power. While interning at Wake Forest, he heard the calling that he would work in Texas. So when Auburn offered him a paid position, Belton turned it down for another unpaid internship at Baylor in Waco, Texas, a decision that didn't make sense from a practical standpoint.
It was an enormous sacrifice for Belton, who temporarily left behind his wife and then 1-year-old son in Charlotte to chase his dream. Belton said the support of his family, which now has expanded to three children ages 1 through 7, has been crucial in his pursuit of his passion.
The internship turned into an entry level job at Baylor, but the $18,000 salary wasn't much to live on. His wife, Shantre, quit her bank job to be with him, cashing out her 401(k) to help pay the bills. The family was forced to go on welfare, something that made Belton wince as he recalled the time.
"I know people have sacrificed so much for me, I've got to do it right," Belton said. "I have to."
But Belton said his Baylor experience helped him grow in the job, proving to him he made the correct choice. Coach Art Briles taught him the importance of paying attention to small things. Belton also got to work with Heisman Trophy-winning quarterback Robert Griffin III, knowing almost from the first practice he was the best player he had ever seen.
Another "whisper" came after the 2011 season, and Belton knew he needed to leave Baylor to further his career. The opportunity came at Washington, and Belton and his family moved to Seattle. He spent two seasons there under coach Steve Sarkisian.
When Sarkisian left in December 2013 for Southern California, he wanted to take Belton. But Belton was happy in Washington, and after a 40-minute meeting with new coach Chris Petersen, he was set to stay with the Huskies. One call from Sarkisian, however, and Belton knew he couldn't say no to USC.
The move to USC went even beyond Belton's dreams, allowing him to live in a nice part of Pasadena at a fraction of the typical rate.
"When they say you're part of the Trojan family, you're part of the Trojan family," Belton said. "Those people are for real about it, and they mean it. Anything they can do for you down there, if you're part of that family, consider it done."
As much as he loved USC, though, another "whisper" came during his one season there. Belton knew his next step was to become a head strength coach, and he nervously asked Sarkisian for help when the coach was in the weight room one day working out.
The next day, Belton got a call from Sanchez.
Belton and Sanchez have plenty in common. Both bring enormous and much-needed energy to UNLV's program, and they took unusual paths to get there. Sanchez went straight from Bishop Gorman High School, and Belton rose meteorically from intern to head strength coach.
UNLV's players knew Belton was different the moment they met him in January. After warming up the players, he took them into the weight room and had them clean it from top to bottom. The players spent the first two weeks keeping the place tidy, and Belton worked with them on making sure their personal habits were in order before they were allowed to begin lifting weights.
"I've been trying to teach these guys how to respect themselves first," Belton said. "Eat the right things. Go to sleep. Drink the right things. Hang out with the right people at the right places. Everything you do matters to this team."
Belton has a plan. He pulled out workout binders from Washington and USC, and then he pulled out one from the New England Patriots, which is the one he uses for UNLV.
He loves the emphasis the Patriots put on testing, something most NFL teams don't do much of, let alone college programs.
Much of Sanchez's hopes for turning around UNLV hinge on what Belton will accomplish with his training program.
"I've been full time in this field for five years," Belton said. "It's been a great journey. It's not too many people that's climbed this thing so fast, and sometimes it's surreal. I don't get stuck in surreal, though. I've been fortunate to have been around some great people, some great strength coaches, some great head football coaches that I knew I was ready."
Whether he's ready for UNLV is another matter. Few coaches are, despite their early optimism.
This program has become a revolving door for coaches, buried under the weight of one two-win season after another.
"We've got a long way to go," Belton said. "But it's just like anything else. The higher the skyscraper, the more you've got to dig down in the ground. We're still digging, and we've got a lot of digging left, but I tell you what, by the time we start laying those bricks, watch out because here we go."
Contact Mark Anderson at manderson@reviewjournal.com or 702-387-2914. Follow him on Twitter: @markanderson65.