New UNLV coach Marcus Arroyo's contract among MW's richest
Updated December 13, 2019 - 6:03 pm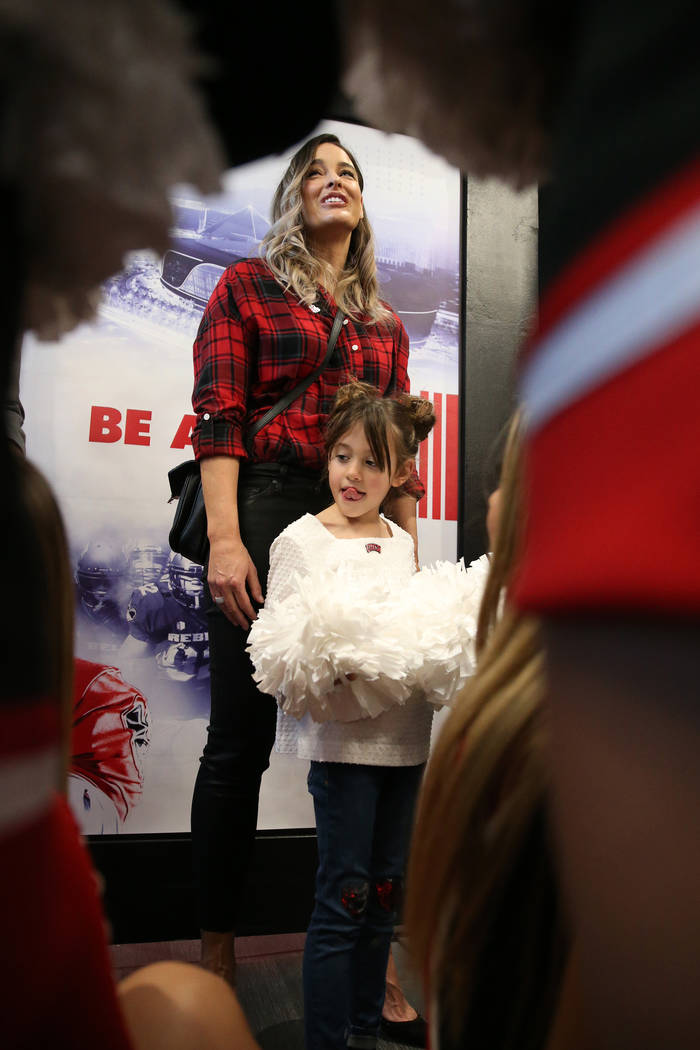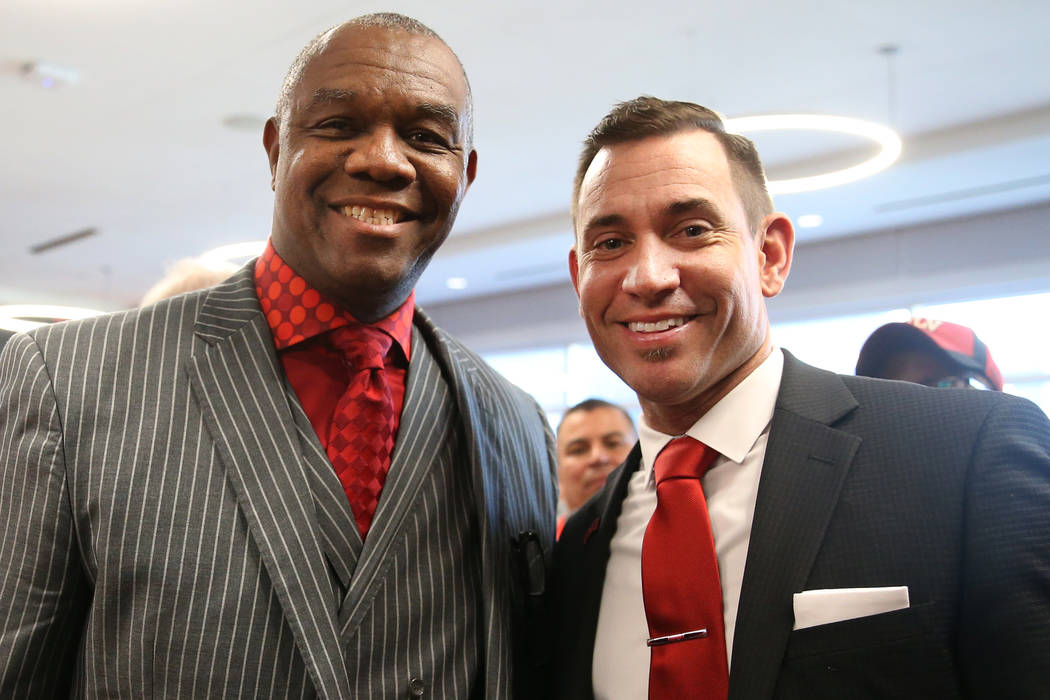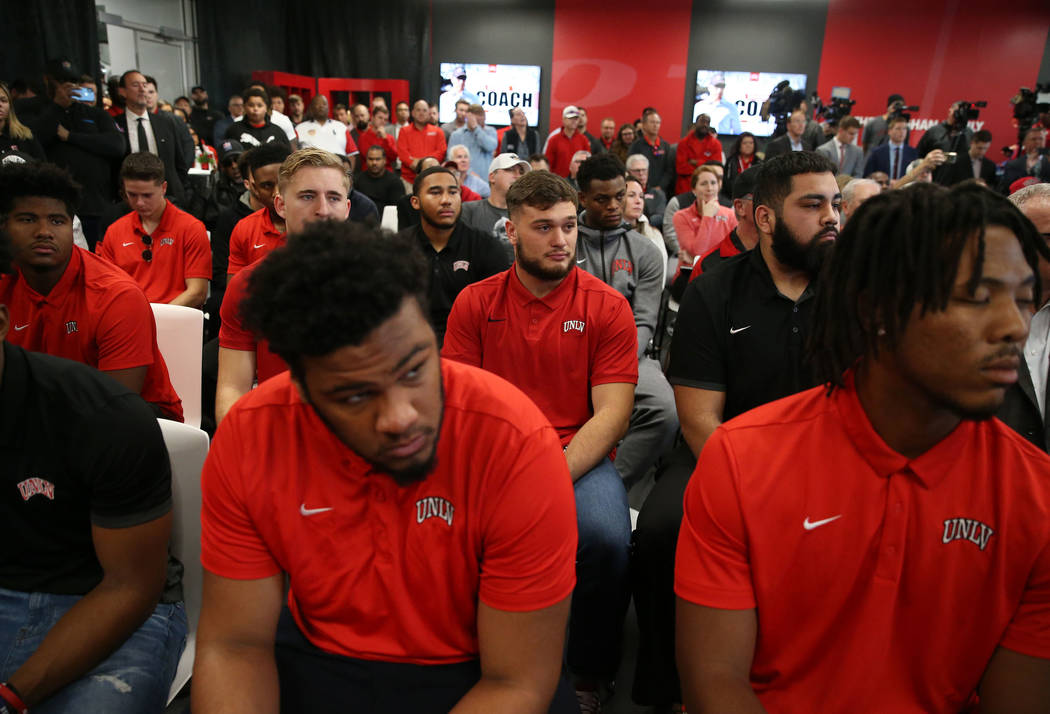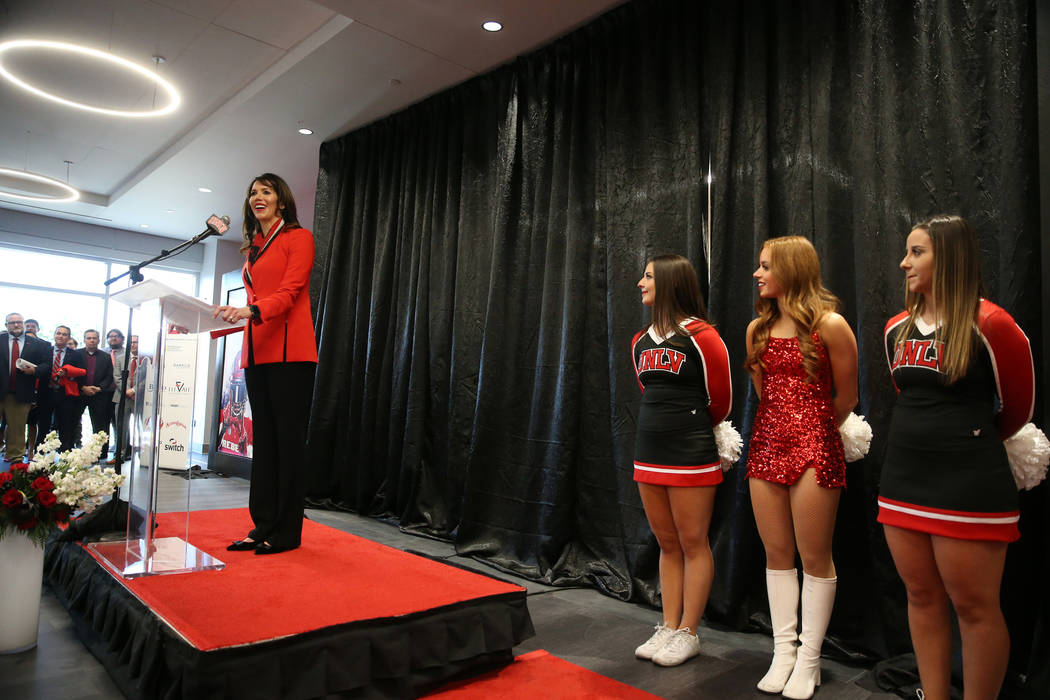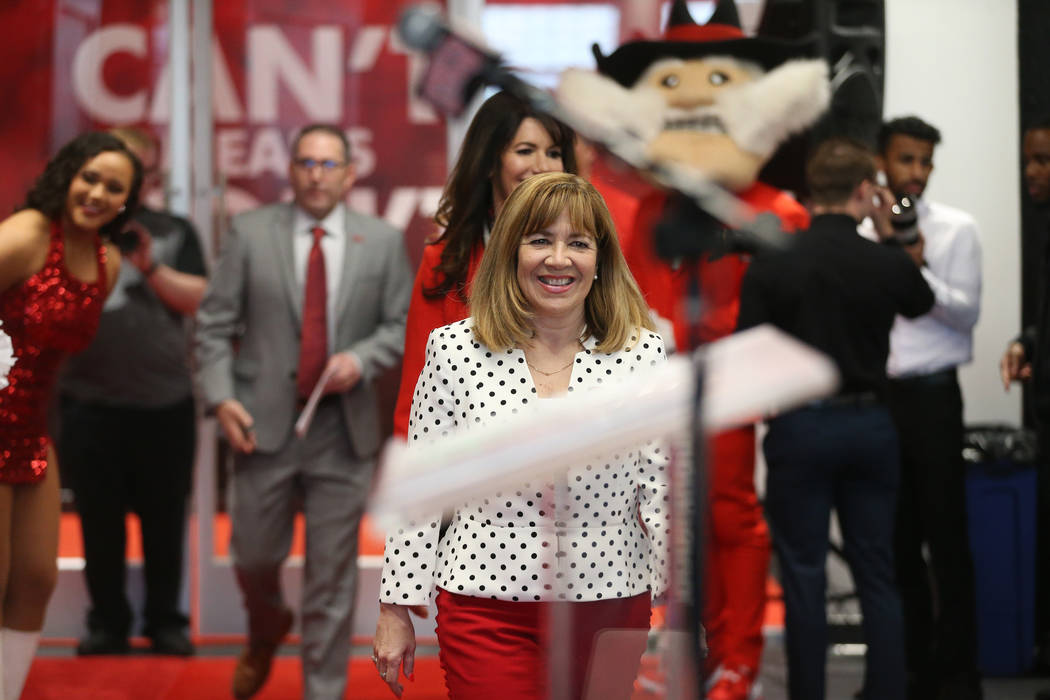 One criticism of UNLV football was that the community and university haven't adequately supported the program, putting the coach in a precarious position and resulting in one failure after another.
Led by the Fertitta family, the community responded with one of the top football-centric facilities in the West.
And on Friday, the university showed its support by handing new coach Marcus Arroyo a record contract.
"We will win," Arroyo said his introductory news conference. "We will recruit at a really high level. The goal is to compete for championships. We'll block out the naysayers. We'll build a winner that will last."
Arroyo, who spent the previous three seasons as Oregon's offensive coordinator, agreed to a five-year deal worth $7.7 million. The deal begins at $1.5 million next year and rises to $1.6 million by the end of the term, as of now tying him with the third-richest football contract in the Mountain West.
Wyoming's Craig Bohl makes $2.14 million, according to USA Today, and he is followed by Boise State's Bryan Harsin at $1.75 million. New Colorado State coach Steve Addazio will make $1.5 million next year, according to the Fort Collins Coloradoan. Fresno State probably will exceed UNLV's figure when it hires a new coach.
Arroyo's contract smashes the UNLV record for a football deal, far more than the $700,000 Bobby Hauck made in 2014. Tony Sanchez, whom Arroyo is replacing, made $600,000 this season.
Arroyo reportedly made $825,000 this season at Oregon.
"I'm so fired up," Arroyo said. "I've been preparing for this job my whole life. The fact that I get to do it here at UNLV at this unique time in this community is amazing."
Arroyo, 39, said he was enthused by what he saw as UNLV's potential.
Much of that hope was based on the $34.8 million, 73,000-square-foot Fertitta Football Complex that opened in October.
"I've walked it candidly about three times in the middle of the night," Arroyo said. "I've locked myself out a couple times, too, and navigated how to get back in. It's not easy, so it's secure.
"I've been in a lot of places coast to coast. I've been in places that many people would assume would be the best of the best. This is nothing short of amazing. This is what will bring great athletes here. This is what drew me in many ways here was the ability to bring kids here and work in this environment."
He made it clear that current Rebels players were his main priority, and much like men's basketball coach T.J. Otzelberger did at his introductory news conference in March, Arroyo spoke directly to them. He met with the players Thursday night.
"I like his mindset," running back Charles Williams said. "I feel like he has the experience. Being in the league (in 2014 at Tampa Bay), I feel like he's going to try to develop us and get us as close as he can to NFL-type caliber. I really look forward to working with him."
Arroyo said he had just begun to contact members of the current recruiting class. The early signing period is Wednesday through Friday.
Assembling a staff is another big undertaking, and Arroyo said that process begins soon. He first will consider members of Sanchez's staff.
Arroyo's work at Oregon isn't completely done. He will coach in the Rose Bowl against Wisconsin on New Year's Day. Then all his focus will be on the Rebels and trying to turn around a program that hasn't qualified for a bowl in six years, with three winning seasons over 27 years.
"I have seen his character firsthand," athletic director Desiree Reed-Francois said of Arroyo. "He has prepared for this role his whole career in positions of progressive leadership. He is a student and a teacher of the game. He knows the West, and is one of the country's best recruiters."
More Rebels: Follow at reviewjournal.com/Rebels.
Contact reporter Mark Anderson at manderson@reviewjournal.com. Follow @markanderson65 on Twitter.
UNLV- Head Coach Employment… by Las Vegas Review-Journal on Scribd
Marcus Arroyo's contract
2020 — $1.5 million
2021 — $1.5 million
2022 — $1.55 million
2023 — $1.55 million
2024 — $1.6 million