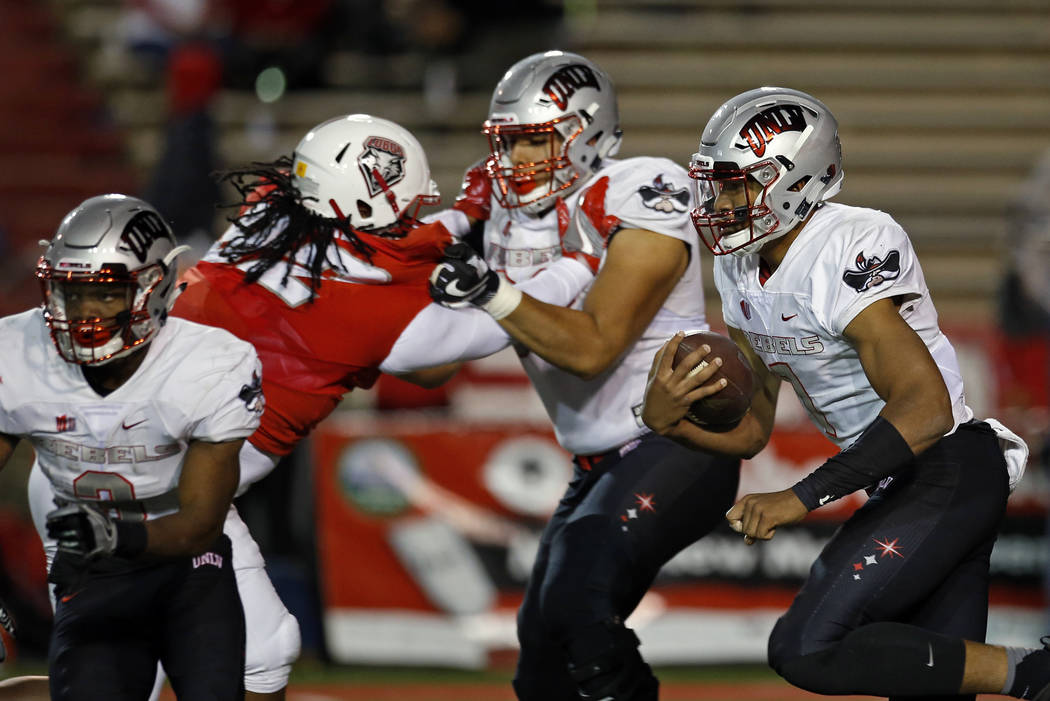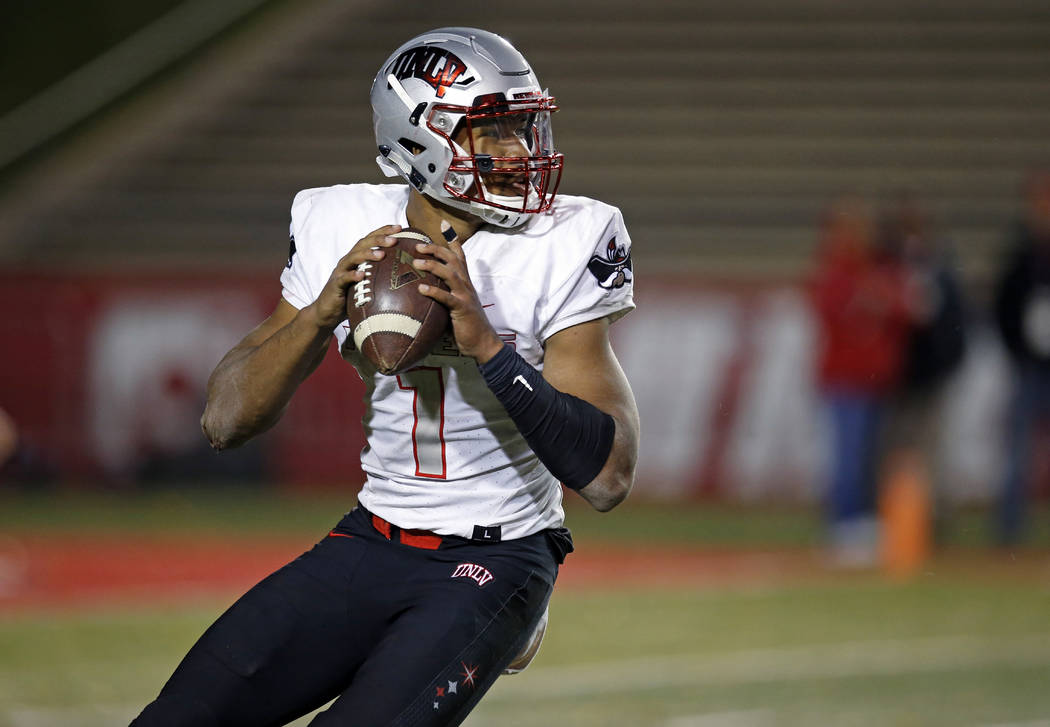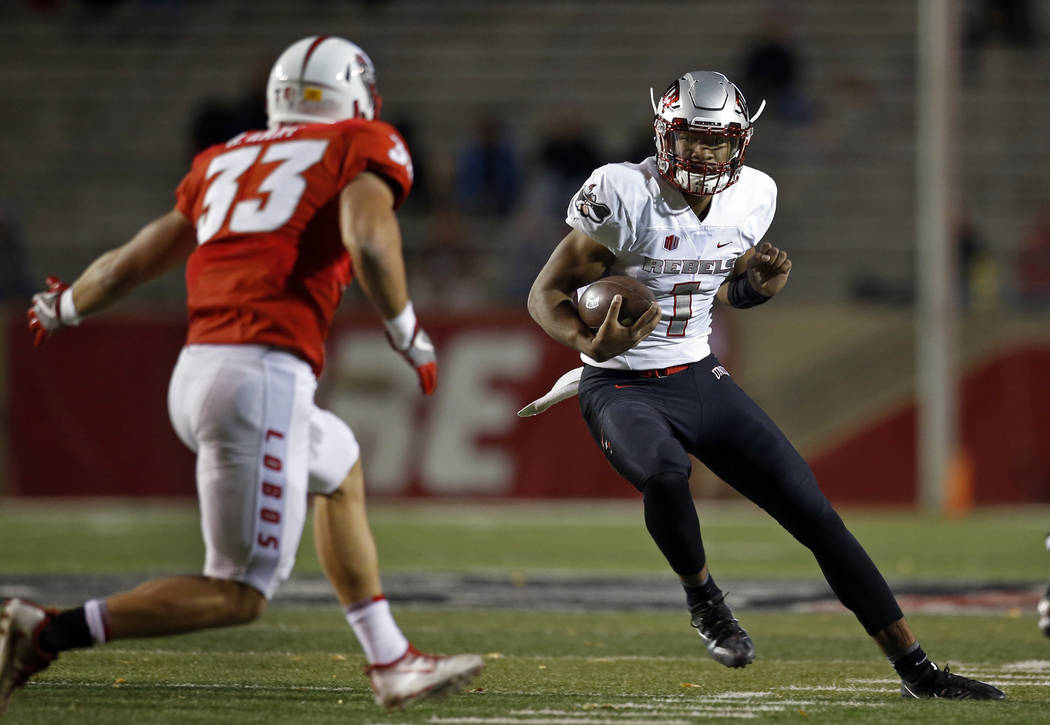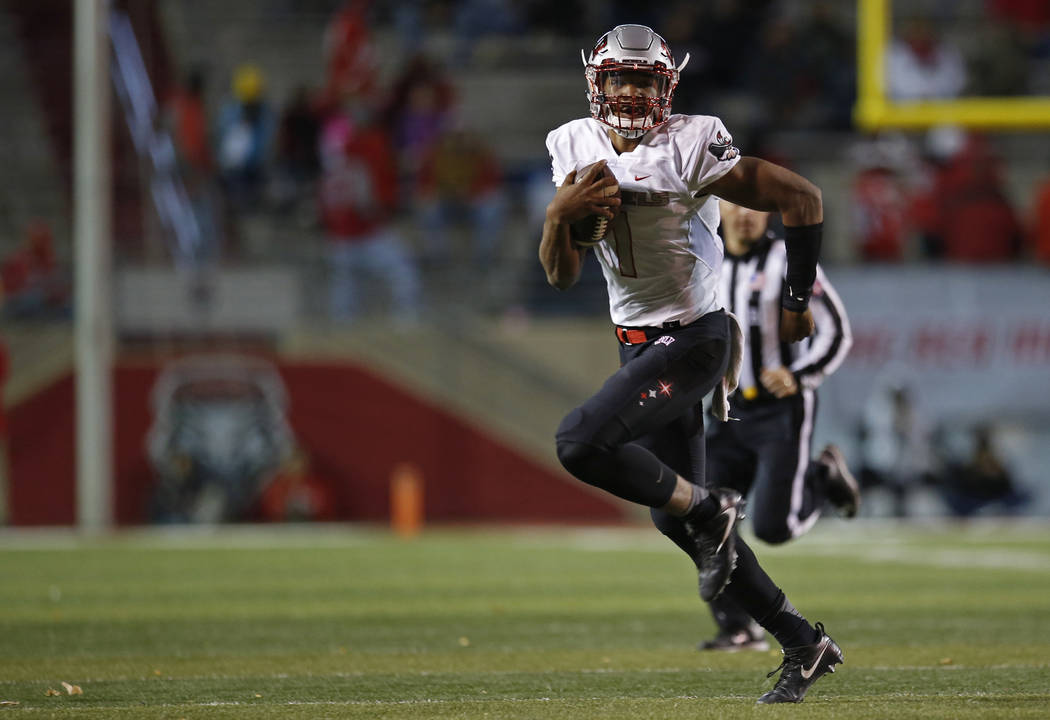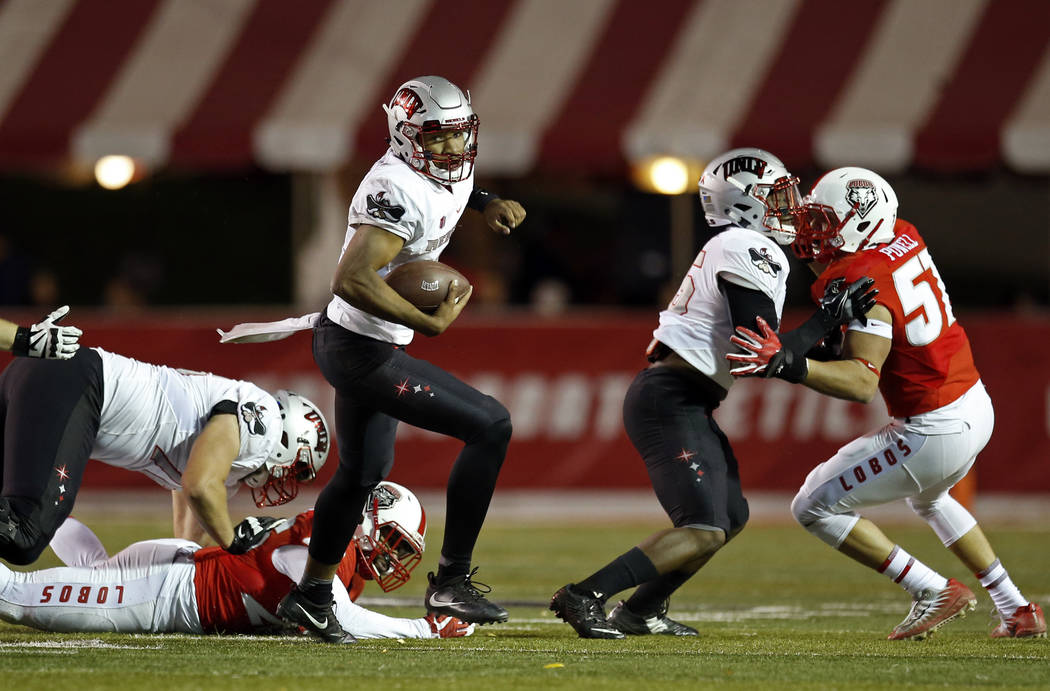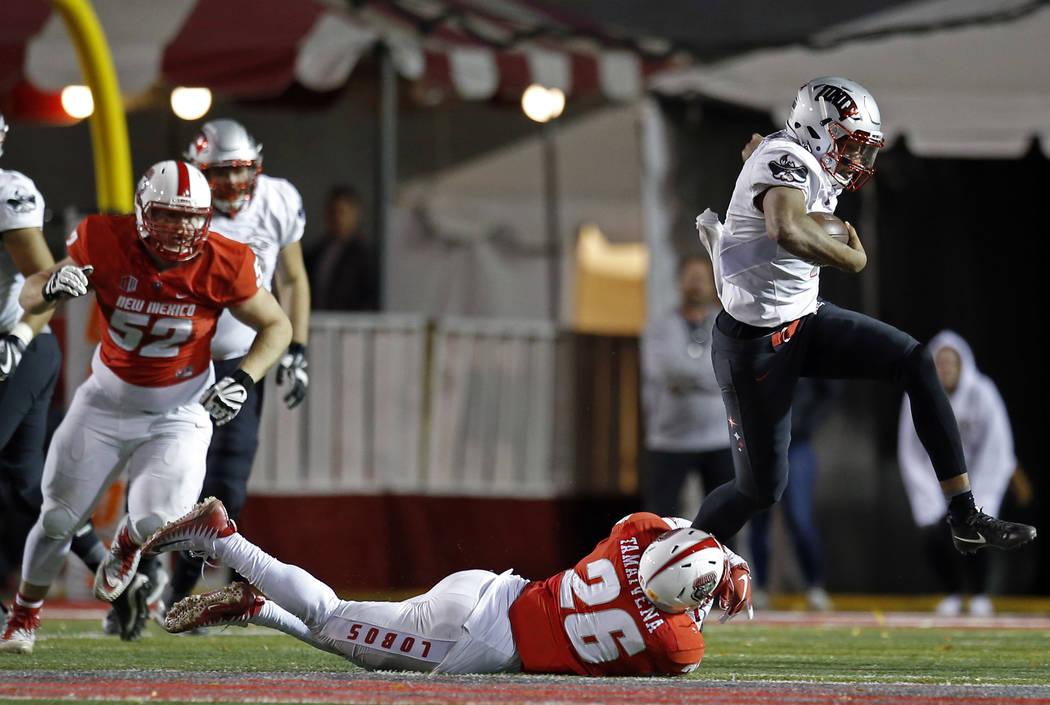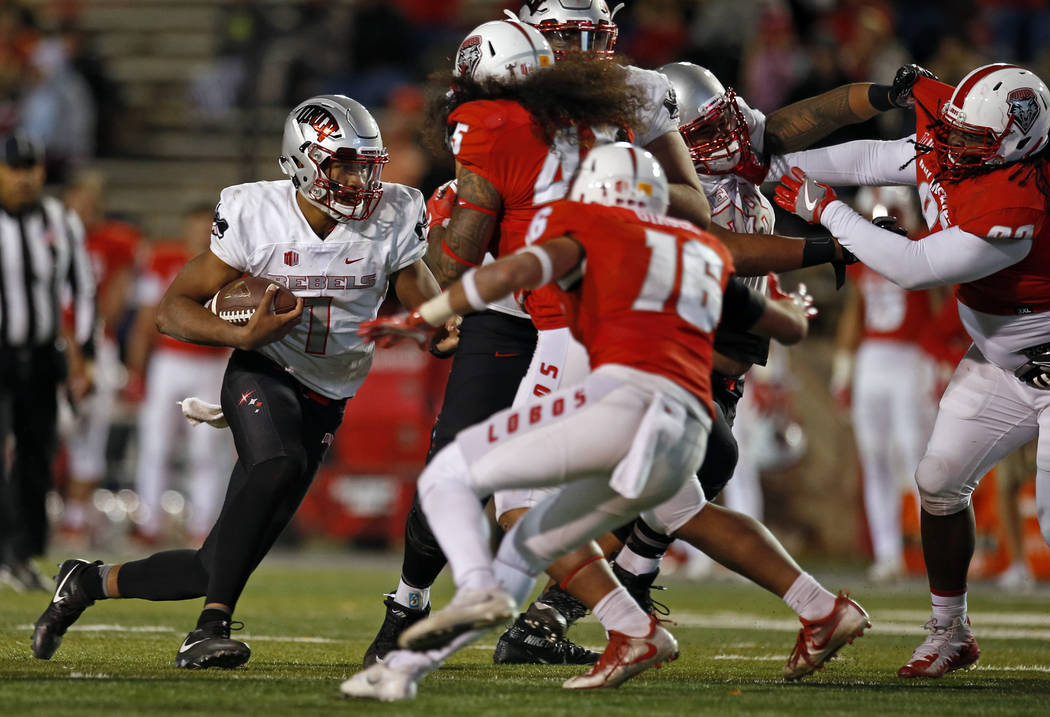 Armani Rogers went to UNLV as the man in waiting, understanding that after redshirting his initial season, he would take his rightful place as the starting quarterback.
That's exactly what happened this season, as the quarterback of the future became the quarterback of the present.
But then Rogers had to wait again after a concussion Oct. 21 against Utah State. And he had to wait through three games as Johnny Stanton took over and won two of them.
"It was kind of difficult, but at the end of the day, when you see your brother out there doing good, you're rooting for your teammates to do the best they can," Rogers said Tuesday.
The latest wait for Rogers ended Friday when he started and led UNLV to a 38-35 victory at New Mexico to keep the Rebels (5-6, 4-3 Mountain West) alive for a bowl. They will become eligible with a victory at noon Saturday at UNR (2-9, 2-5).
The Wolf Pack are favored by a field goal; the game will be televised by AT&T SportsNet.
Rogers was named conference offensive player of the week after accounting for 404 yards versus New Mexico. He passed for 211 yards and rushed for 193, the latter a school record for a quarterback. Rogers has 731 yards rushing, a single-season school record for a QB.
His running ability has opened the Rebels' ground game. Lexington Thomas rushed for 127 yards at New Mexico, but was held to fewer than 100 in each of Stanton's starts. Thomas has five 100-yard rushing games.
Rogers did have his struggles against the Lobos, particularly in the second half when he had trouble with accuracy. With UNLV clinging to a 30-28 lead in the fourth quarter, he overthrew Darren Woods Jr. on third down, forcing a punt.
"I kind of grabbed him on the side and said, 'Hey, we're going to have to make those throws if we're going to win games down the stretch,' " coach Tony Sanchez said. "He said, 'I know, Coach. I've got it. I'll be all right.' The way he answered the question with such confidence, he wasn't panicked, he wasn't upset."
New Mexico took advantage of Rogers' overthrow by scoring on its next drive to go ahead 35-30 with 1:11 left. Rogers then proved to be a man of his word, converting a third-and-4 with a 7-yard pass to Brandon Presley.
He followed with a 50-yard completion to Woods and a 14-yard touchdown toss to Kendal Keys with 25 seconds remaining. Rogers then hit Keys with the 2-point conversion pass.
"I knew what was on the line, and I knew how much time we had," Rogers said. "I didn't want to put too much pressure on myself. That's when things start going the wrong way. You've got to go in there with a cool, calm and collected mindset and stay focused."
That approach impressed Sanchez.
"I don't want his head to get too big, but I think we saw a star in the making right there in front of us," Sanchez said. "That's special."
Contact Mark Anderson at manderson@reviewjournal.com. Follow @markanderson65 on Twitter.
Rebels safety Austrie returns
UNLV received good and bad news on the injury front.
The Rebels got back safety Evan Austrie, who has been out since suffering a lacerated liver Oct. 14 at Air Force.
But they will be without middle linebacker Farrell Hester II in Saturday's noon game at UNR because of a knee injury. Should the Rebels beat UNR and become bowl eligible, coach Tony Sanchez said he expects Hester to be available for the postseason.
Mark Anderson Review-Journal