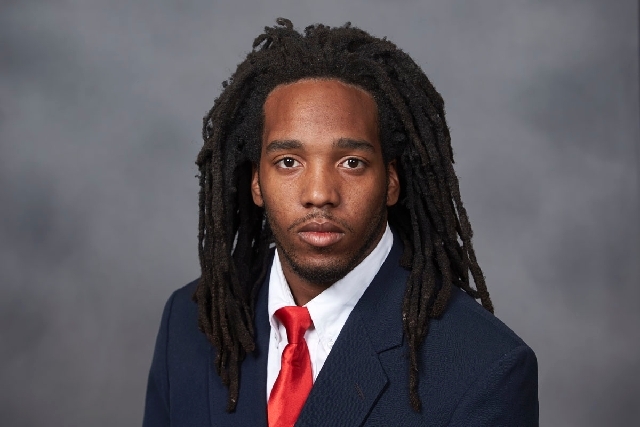 REBEL BOASTS SEC PEDIGREE
ELY — Practice was over, but Frank Crawford stood on the field with UNLV coach Bobby Hauck, going over the finer points of playing safety.
Crawford played football in the Southeastern Conference, even starting three games two years ago for Mississippi, and is determined to go out strong at UNLV.
Thanks at least partially to Kenny Keys' absence, Crawford has assumed the role of a starter, though with his play in training camp, he might have captured the position anyway.
"We watched a substantial amount of film on him," Hauck said. "Those are kind of big decisions, because you don't want to bring in a guy that you aren't pretty assured that he's going to contribute. Guys go for their fifth year so they can get on the field. We had a good feeling about Frank, and he is what we expected."
Crawford (6 feet 1 inch, 180 pounds) is among a handful of key late pickups. He graduated from Ole Miss, allowing him to transfer and play right away.
His brother, Dre, started two games at safety for UNLV last season as a senior, and the younger Crawford could take it a step further and be a more long-term starter.
"I'm coming in and getting all the plays down pat with the new terminology with all the coverages they call," Crawford said. "I'm getting everything down pat so I can go out and play fast."
Given his little chat with Hauck, it's clear Crawford wants to do all he can to succeed.
"Smart guys get a little extra work, a little extra film, a little extra time in their playbooks this time of year because they do have the time," Hauck said. "He's one of those guys."
NOTABLE
Sophomore quarterback Nick Sherry was back running the first team, a day after being dropped to second after throwing an interception. It was his fourth interception in two days, but Sherry didn't throw any picks Thursday. "I had a lack of focus (Wednesday)," Sherry said. "I came back today and got focused up and got everything right." Hauck, who previously was critical of Sherry's mistakes, said he was pleased with his quarterback's play. "He was sharp mentally," Hauck said. "Accuracy was good. We'll see the film and see if the ball went to the right place the majority of the time, but that's my perception out there on the field." … UNLV was working on an overtime drill when junior wide receiver Aaron Criswell and junior cornerback Kenneth Penny went at it. Hauck decided to send a message and have them wrestle while their teammates circled around. "We're not afraid of guys mixing it up, but we're in a dang team drill and trying to get down (for the next play) and got guys scrapping, and it's a waste of time," Hauck said. "So we did a bull-in-the-ring deal. You get three quick (repetitions) of bull in the ring." Penny might have gotten the best of Criswell, who had to be helped off the field. "They were both so tired," Hauck said. "At the end, they were just leaning on each other." … Sophomore Logan Yunker, who went to Arbor View High School, has moved ahead of freshman Nicolai Bornand for the starting punting job. Bornand's chances have taken a hit because of a hamstring injury to his kicking leg. Hauck said the position battle will last about another week.
SITTING OUT
Player Pos. Status
Taylor Barnhill TE Out
Efrem Clark DL Out
Max Ehlert LB Out
Taylor Spencer WR Out
MARK ANDERSON/LAS VEGAS REVIEW-JOURNAL