Uninspired UNLV looks to regroup against Utah State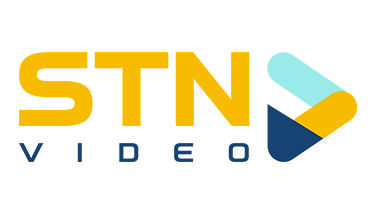 Two days later, UNLV coach Tony Sanchez couldn't answer why his team was so uninspired Saturday.
......We hope you appreciate our content. Subscribe Today to continue reading this story, and all of our stories.
The key, of course, is where they are mentally and emotionally as the Rebels prepare to visit what has become the Mountain West's best team.
The Rebels (2-3, 0-1 MW) are 24½-point underdogs going into Saturday's 1 p.m. game at Utah State (4-1, 1-0). The game will be streamed on Facebook.
"We've had a lot of good conversations as a staff and as a football team," Sanchez said Monday. "We've got a practice under our belt. That's the best medicine for you, is getting right back out there. So we're excited about this. Utah State's a good football team. They're playing as good of football as anybody in the Mountain West right now."
UNLV went into last weekend with what appeared to be realistic hopes of making its first bowl appearance in five years, but the Rebels were throttled 50-14 by New Mexico at Sam Boyd Stadium.
It was the first start for sophomore quarterback Max Gilliam, who replaced injured Armani Rogers (toe). Sanchez said Rogers, who could be out another five weeks, will be re-evaluated next week.
Gilliam struggled and didn't lead the offense to a first down until 1:57 remained in the first half. He played better late in finishing 15 of 35 for 123 yards with two touchdowns and an interception.
UNLV's problems weren't limited to quarterback. The Rebels rushed for only 43 yards and their defense allowed 502 yards.
Sanchez blasted the team after the game, saying the players weren't emotionally ready, and no one pushed back on that criticism. Even Monday, with time to absorb what happened, the players agreed with his assessment.
"We were probably feeling ourselves too much," linebacker Gabe McCoy said. "I think us as leaders have got to do a better job of controlling that and make sure we've got more energy."
Added wide receiver Brandon Presley: "Coming off that bye week, we had two great weeks of practice. I think we came in maybe a little overconfident in what we could do. We kind of embarrassed ourselves, so we've got to get back to staying hungry, playing with that chip on our shoulder because we know that game that we played on Saturday definitely wasn't us."
Sanchez didn't seem ready to panic, but said each week is an opportunity that the players shouldn't let slip.
UNLV doesn't have an easy task. Four of the Rebels' final seven games are on the road, with the three at home — Air Force, Fresno State and UNR — anything but sure victories.
The season could get away quickly.
So even if the answers aren't quite there as to why the players were so flat against New Mexico, the real problem is if the question comes up again.
"We've got to get back to balance and play the way we're capable of playing," Sanchez said. "If we do that, I think we're going to have a heck of a football game (at Utah State) on our hands. So really I think this week the focus is on us taking care of details, bringing that energy and that focus and the attention to detail you need to go out and be successful and win football games.
"We're more than capable of doing it. We just can't repeat that same performance."
More Rebels: Follow all of our UNLV coverage online at reviewjournal.com/Rebels and @RJ_Sports on Twitter.
Contact Mark Anderson at manderson@reviewjournal.com. Follow @markanderson65 on Twitter.